Back to Previous
Close Tab
Additional Reviews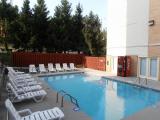 Oct 2018:
I lived here from 2008-2010. I lived in the huge 6 bedroom apt up at the top with 5 other dudes. It was serviceable. My only

complaints

would come from the roommates. I

never

felt

afraid

of the area or used by the landlord. But remember, I lived with 5 other dudes way high up. We would look

down

and see all the parties from our deluxe apartment in the sky. No one would

mess

with us, like at all. They did

not

want to climb the stairs. The maintenance people took

care

of us pretty

well

. This

isn't

a 5 star resort, but it's

not

a slum either. The carpet sucked but the

water

worked, the appliances worked and you could walk to the strip and to class. Review from Google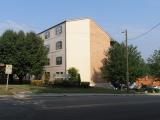 Sep 2018:
If you want a slumlord and

enjoy

dealing with

terrible

maintenance men walking in your room whenever they want, then this trashbin is the place for you! Review from Google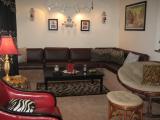 May 2017:
Living here has been

great

. The staff is really

nice

and helpful. I moved here from a different state and Scott went above and beyond to

help

set me up with

great

roommates. It's

cheap

, so you get what you pay for, but its really

not

bad

. The apartments are

old

, but cute and kept up pretty nicely. I've

never

had an

unsafe

experience here, even though its closer to the sketchier part of town. It can be

noisy

and people

party

, but its

not

too

bad

. I would

definitely recommend

Grand Forest. Review from 5/24/17 on Google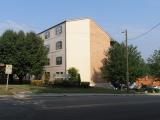 Dec 2016:
Overall, this

isn't

the

best

place to live. Scott, the landlord, is always super

nice

and helpful. The maintenance staff are

quick

and

efficient

at repairing anything that needs to be fixed. For the most part, I feel pretty

safe

in my apartment as

well

. However, that's pretty much where the perks

stop

. The couch is beyond annoying. It's built into the wall, it's carpeted, and the cushions are removable. Very uncomfortable. Yes, there's

free

laundry, but there are only FOUR washers and dryers to share between four apartment buildings. You

can't

do laundry without someone taking your things out of the dryer before they're done, and

don't

expect to sit and wait with your laundry, because the laundry room standing space is about 3 square feet total. Review from 12/13/16 on Apartment Ratings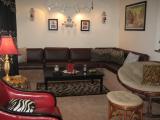 Dec 2016:
I have lived at Grand Forest for 3 years and have really

enjoyed

my time here. The landlord is

great

and all of the maintenance staff have been helpful and very

quick

to respond. When compared to other student living communities in Knoxville, Grand Forest is one of the

best

bargains.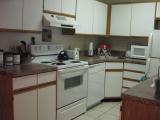 May 2016:
I lived here for a year. One of the

worst

places to live in Knoxville. The unit was

infested

with

roaches

, there were 2

shootings

a block

away

while I was there, the landlord would randomly barge in unexpectedly (once while I was in the shower!), and a myriad of other

problems

... It may be the cheapest place around, but you're paying TOO MUCH for what you get.

Avoid

it like the plague! Review from Google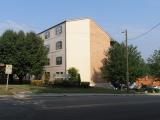 Apr 2016:
If you are planning to live in the Fort, stay

away

from Grand Forest. They are over-priced,

nasty

, and

noisy

. If you

don't

like having

mold

,

roaches

, and standing

water

in your apartment, then I would

not

pay to live here. If I did choose to live here again, I would have to pay $100 more (750 total per month) for an unfurnished apartment that has

mold

problems

(which the landlord

failed

to mention, I only know

due

to experience and

old

neighbors that could

not

live here because there was

mold

growing in the entire apartment). Also, anytime it rains, prepare for a

puddle

in your apartment (that was apparently fixed). Review from 4/6/16 on Apartment Ratings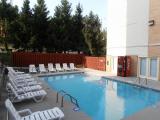 Jun 2015:
You know what you're getting in to with this place. It's the fort.

Loud

noisy

neighbors, and for football season

don't

even think about getting out of the parking lot. The actual adjustments are a little

old

, but for the price you really

can't

go

wrong

. Keep your place

clean

or you will get

cockroaches

. The management (Scott) and the maintenance team are the

best

.

always willing

to

help

, and maintenance is done on time. For the price you pay, you know what you're getting. Review from Google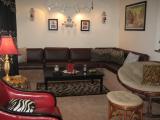 Jan 2014:
This apartment

isn't

the most fancy in the Fort, but it is a

GREAT

value. Maintenance and office staff are

wonderful

, and they will fix any

problems

right

away

(although I

haven't

had many). Parking spots are assigned and street parking is usually available for visitors. My only

complaint

is that it can get

noisy

on weekends, but that's the price you pay for living

near

campus. I would

definitely recommend

this apartment complex. Review 01/23/14 on Apartment Ratings.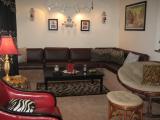 Nov 2012:
If you choose to live here, invest in a firearm or two. Arguably the most

dangerous

area of the fort to live in. Review from Google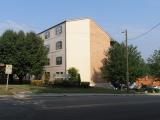 Dec 2011:
As a UT student I had a

great

time at Grand Forest. Yes there are a lot of parties here; it's UT after all. Maintenance guys were

good

. The

new

manager is

very helpful

. Plus you

can't

beat

free

laundry and internet. My only gripe is the homeless people trolling through here. They go through the dumpsters looking for your

beer

cans, but they

aren't

violent. I

don't

understand why they

don't

go to Crown

down

the street; that's where the rich kids live anyway. Overall a very

fun

place to live for my junior and senior year. Review from 12/03/11 on Apartment Ratings.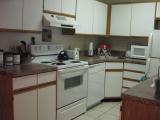 Mar 2010:
Grand forest is an

awesome

place to stay at for a college student. Of course it is going to be

loud

at times (its Rocky Top) and the apartments are

not

going to be luxurious but for the price that you pay you definitely get your moneys worth. the Landlord (Linda) is a doll and definitely looks out for you. I was

not

able to pay my rent for a month because it was the summer time and I had some things going on and she worked with me and

never

threatened to put me out and was just so

nice

. The maintenance is very

quick

as

well

and try there

best

to keep you

happy

. Oh yeah

free

cable,

free

laundry,

free

water

and

free

parking. Review from 03/28/10 on Apartment Ratings.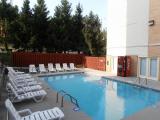 Oct 2007:
I've been here for almost a semester, and I

love

it. Yes, it can be a

party

place. I

don't

party

. My advice? Buy earplugs or a

loud

fan. And

don't

leave

stuff outside overnight on the weekends. People

near

campus

party

and do

stupid

things. I think that buildings 2 and 3 are known for partying more than the others. What do you expect next to campus? It's

cheap

, Linda is an

amazing

manager, and I've

never

had

problems

with the homeless (it is

creepy

to see them digging through the

garbage

bins, but they

never

say anything to me). The

worst

problem

is the

limited

parking spots, but you can buy more or park on the street (I've

never

had a

problem

--just

don't

try to move it on a football Saturday. I'm pretty picky about housing, but I

love

the natural light in these apartments, the brick walls, spiral staircase.

don't

like the

noise

? Review from Google