Apartment Reviews
Back to Previous
Close Tab
Additional Reviews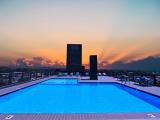 Jan 2020:
Since moving here 5 months ago there have been several

problems

that management has completely

ignored

. The

fire

alarm

has falsely gone off 3 separate times

due

to a faulty sprinkler system. Apparently this is

not

a

new

problem

and has been going on for years. This is

not

only a safety

hazard

but extremely inconvenient as the

alarms

have gone off at 2 AM, 6 AM and another at 10 AM. When the

alarm

went off

at 6 AM, we sat outside for about 15 minutes and the

fire

truck still had

not

shown up. I decided to call it in myself because clearly the

alarm

system at this apartment complex does

not

even alert a

fire

station nearby. I keep an extremely

clean

apartment and would

not

expect any

bugs

to be in the apartment and yet I have found several

cockroaches

. I am assuming they are coming through the vents, as the vents are absolutely

disgusting

and most likely have no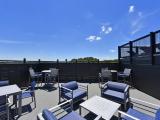 Oct 2019:
I moved in here July 2019 and I must say Michelle and Anthony were

wonderful

. They were

very helpful

at getting us moved in

quickly

. We immediately

fell

in

love

with 414 Flats and have been

well

pleased in these first few months. They work hard to keep the grounds and the complex maintained with someone once a week on each and every floor cleaning. I also see them in the lobby cleaning several times a week. If we've ever had an issue with something needing repaired in our apartment, Anthony or Michelle one usually has Brad (our

excellent

maintenance guy) up that day or the next to address the issue. More importantly than anything, I believe Anthony does his utmost to see that we have a

safe

environment to live in. That is very important to me. I would highly recommend 414 Flats as a place to live. It is a

friendly

/family like atmosphere with

amazing

management!!! Review from Google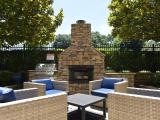 Oct 2019:
We

love

this place! My wife and I had to find a place

due

to selling our house and then she was in a car wreck and

knocked

us out of buying a house for now...we pulled in after a long few days of looking at many other places. The office manager (Michelle) greeted us so warmly and then we told her our story about wifes wreck and

never

renting before after 34 years of mirrage. The property manager heard us talking and came out of his office to hear our story with much sympathy. We truly felt they cared way before anything else. They took much time with us and even worked out a way to

help

us get in with our budget. And they have always been there for us if we had an issue...always trying to make our experience here the

best

possible. I have also watched them do over and above to

help

everyone here. (Anthony) the manager has his

heart

in this place. He makes sure everyone is

safe

here and he make sure this place is kept

nice

and

clean

inside and out Review from Google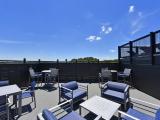 Jul 2019:
New

management team is

difficult

to work with. Do

not

understand basic customer service skills. They

closed

the pool on 4th of July weekend without providing any explanation to residents.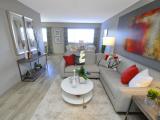 Jun 2019:
The roof top pool is

amazing

,

perfect

location and the Manager Anthony is

awesome

! When you have a

good

Community Manager it begins to show through out the property and more smiling faces from the Residents. Review from Google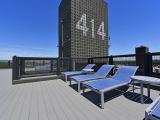 May 2019:
I toured with Michelle and she was so sweet and

knowledgeable

about the property! I

fell

in

love

with the 1x1 unit, it's incredibly

spacious

and comforting. Michelle helped me get my application, payments, and move in day all in order. I also met Anthony, the property manager, who was incredibly welcoming and

friendly

! I was

impressed

with their organization and how on top of things they were, definitely a

great

team! I can't wait to move in! Review from Google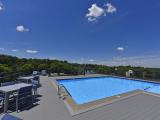 May 2019:
I toured with Michelle and she was so sweet and

knowledgeable

about the property! I

fell

in

love

with the 1x1 unit, it's incredibly

spacious

and comforting. Michelle helped me get my application, payments, and move in day all in order. I also met Anthony, the property manager, who was incredibly welcoming and

friendly

! I was

impressed

with their organization and how on top of things they were, definitely a

great

team! I can't wait to move in! Review from Google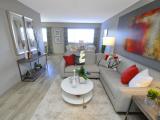 Mar 2019:
Wow dude! I'm really glad I

didn't

read any of the reviews for this place before we moved in. We truly

love

this place. From what I can tell, April, Josh, and the rest of the staff have worked their butts off to make this place as

awesome

as it is. We moved in about two weeks ago, did some light painting (that's a

lie

, we went nuts with paint), and

haven't

been happier. Thank you to the entire staff on making this place

awesome

!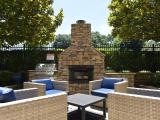 Mar 2019:
There's been a lot of changes in the ten years we've lived here. Goldelm made a fantastic decision on placing April here!! She's turned around all the craziness that was

left

by the previous management and we couldn't be happier!! I have

not

had any

issues

with the maintenance staff or with any rent

issues

that went unresolved. Electronic mistakes can happen. I also have

not

seen any

bugs

and have seen the

pest

control man monthly. The office staff treats my son like the young adult he is and

not

like an interruption as previous staff had. That says a lot about the people Goldelm employ.

Change

is always hard and you can

never

please all of the people all of the time... but this woman is on a mission and it shows. We

love

being here!! Thanks April & Josh!!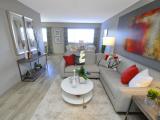 Jan 2019:
I just

love

my

new

home and the convenience of the location. Management is very resident oriented and you call tell the difference from previous management. The changes are like

night

and day. Keep it up April and Josh! Review from Google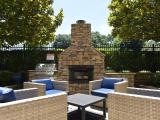 Jan 2019:
Beautiful

new

updates and the

best

location in town. Super

impressed

with the manager and maintenance team. Their customer service is second to

none

! And did I mention the pool on the roof?? Review from Google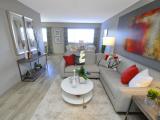 Oct 2018:
That 414 is looking

good

! April has been

great

for the property. A rooftop pool? heck yea! Review from Google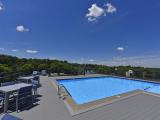 Oct 2018:
I toured 414 Flats about three years ago and it was

horrible

. Flash forward to last week - I toured the apartments again and it has made a complete 180. The renovations are

beautiful

- all

new

washer/dryers, flooring, counter tops, microwaves, refrigerator..etc. The

new

management company seems much more attentive. Although I decided to stay at my current complex, because my roommate decided to

not

leave

Knoxville, I would have signed with 414 Flats in a heartbeat. April, the property manager, is

wonderful

and very

knowledgeable

. I rated the property 4 stars because April is the only person who works in office other than a leasing assistant a few times a week, so if she is giving tours, responding to residents...etc., the office is briefly

closed

and you will have to wait. Other than that, I will definitely keep 414 Flats in mind when I search Review from Google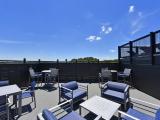 Sep 2018:
Been here one month, and I think this place has improved a lot since a lot of the

negative

reviews in 2017 and earlier this year. April at the front desk is

awesome

, and I think a lot of the negativity came from several managers rotated through in a short period before they landed on her, but I cant say enough

good

things about her;

knowledgeable

, worked with me on getting the apartment I wanted, loves everyone's dogs, and is organizing apartment

events

helping people get to know each other. full disclosure on anything that could have been

wrong

. This building is

not

new

, and for the most part the renovations have been done

well

. There are a few things that will stick out; some rough surfaces on the bathroom corners, some of the door frames still have remnants of the

old

attachments, but this is

not

at all anything that compromises the look. Review from Google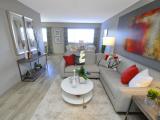 Sep 2018:
Since April took over, there have been numerous improvements to this community. She is one that is responsive, attentive and really tries to build a sense of community. She has hosted

waffle

bars, cook-outs and been very thorough with resident communication. Some of the cleanliness is still an issue, specifically the parking lot, hallways and stairwells. Overall, I give a solid 3-stars only because from March 2018 - July 2018 was a brutal stretch. All in all, if April remains the Community Manager here, this place has a lot of potential and is worth it given the rooftop pool, access to Kingston Pike, the freeway and convenience to campus/downtown. Review from Google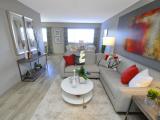 Jun 2018:
The building and all amenities of the 414 Flats resemble that of a

project

community! This is

NOT

a

nice

,

safe

community. It has a

nasty

,

dirty

feel and the building

smells

. We were blown

away

by the amenities and photos on the website and the descriptions given to us by the leasing agents. Boy, were we shocked when move in day came. The apartment was

NOT

cleaned and looked as if it had been sitting for many months. The minute we walked in there was musty,

mildew

-y

smell

. Air conditioner vents were full of thick lint/

dust

, the counters and cabinets were

dirty

, as

well

as the bathroom floors and tub. Upon bringing it to the attention of the previous management, they came and looked at the apartment and agreed it was

nasty

. They did

not

offer to remedy the

problems

.

Fast

forward several months…management has

changed

3 times. The current company is Goldelm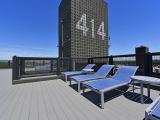 Jun 2018:
Do

NOT

rent from the 414 Flats....check the google reviews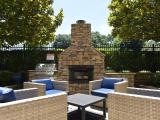 Jun 2018:
I do

not

recommend living at this apartment complex. The management has

changed

a couple of times in the past two years

due

to how

poorly

the building is

run

, and the

new

management, Goldelm, is

not

any better. You are simply

not

getting what you pay for here: 1. Maintenance requests have to be submitted four or five times before anyone comes to look at the issue. When maintenance does show up, there is a tendency to

not

complete the job, meaning you have to submit the request another four or five times before someone comes back to the apartment. I have had maintenance ask me if I wanted him to stay and

clean

up his

mess

when the kitchen sink and dishwasher had a black liquid residue from a

clogged

drain. 2. Routine maintenance that is included in rent is

not

being completed, such as

pest

control,

trash

, replacing air filters, etc. There is Review from Google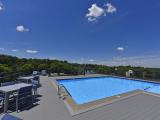 Jun 2018:
Horrendous

place to live. Please let me spare you the horrific experience I have had and continue to have. My son was originally shown a model apartment and was assured that the apartment that he was moving into would be the same. It is totally the opposite of what they original showed him. He went to talk to the leasing agent and he said "that is what I was told to do." The AC

hasn't

worked since the day he moved in in spite of numerous in person and phone calls asking for it to be repaired. I even called the maintenance number (I had to research on Craig's list ) and still no AC! The leasing office hours advertise they are open on Saturdays when in fact they are

not

! They

don't

even answer the phone when you call. The rooftop pool? Ha! What a

joke

. It

hasn't

been opened at all. Now let's discuss the elevator or should I say te Review from Google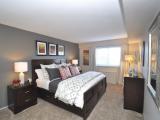 Jun 2018:
RESIDENT 2017 - 2018

not

recommended Reviewed Save yourself the time and money and do

not

live here. I wish it would have allowed me to give

0 stars

for some categories. I moved into a

dirty

apartment (cleaners

never

came), so I had to

clean

it as I moved furniture in. I then had several maintenance

issues

where I received an email saying maintenance was complete but then I got home and

nothing

was even somewhat fixed. This happened at least 5 times. The elevators are complete

garbage

so plan 10 mins ahead of when you need to

leave

to accomodate for the

outdated

,

slow

elevators. The management is

not

good

. I have had 3 owners in 1 year of living here...yes 3 different owners in less than a year. No one knows what they're doing. Parking is

awful

. I got

towed

from my own apartment and the office

never

reimbursed me or credited my rent or anythin Review from Google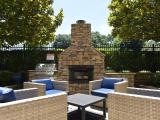 Jun 2018:
management does

not

address maintenance

issues

in a timely way, or even acknowledge that they exist. We moved in during the winter and the thermostat was

broken

. It was reported on move-in day, but took weeks to get attended to, during which time the apartment was freezing. Now, during warm weather, it is humid and warm inside the apartment. My washer/dryer shakes violently when in use and the kitchen sink fills with

water

. Shower faucet

leaks

. Window screens torn and

not

repaired. One of the amenities that tenants would use most in summer - the rooftop pool - was

left

in

horrible

condition, just recently drained and cleaned and it will be at least a month before it's repaired and read to be used. Most of the

issues

we have with our apartment are easily fixed, but on-site management seems to be overwhelmed and

doesn't

have enough assistance to get to them.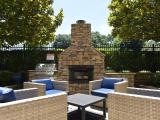 May 2018:
Please do

not

live here if you are looking for a place to live. I have lived here for the past year and I had a

great

experience when I first moved in and the first couple months that followed as

well

. The apartment complex is now owned by a

new

owner, and to be blunt, the place is

horrendous

now. I have had multiple multiple

issues

now. I won't say everything because there simply isn't enough time to sit and type this. 1. Over priced for what it is. The biggest reason I came here was because of the rooftop pool. I thought that was the coolest thing they could have done and what a

great

use of money to invest in. About two weeks ago that

beautiful

pool was full of

mold

and had so much green in it that someone wrote their name in it. It was so

disgusting

I could

throw

up. Now they are redoing the entire pool including the tile which I guar Review from Google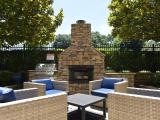 May 2018:
I have lived here for 9 years and did

not

have any major

issues

until approximately 1 1/2 years ago when management of the property transitioned to Brookside, and the two property management groups that have followed in that short time. Spencer's review echos my experience, so I'll

avoid

redundancies and refer the reader to his review. Maintenance requests are

not

completed in a timely manner, and sometimes will be outright

ignored

. Our most recent and current issue is that the light switch in our bathroom

broke

and we put in a maintenance request by telephone on a Monday morning...we did

not

receive acknowledgment of the request so we contacted the office again that evening...still no acknowledgment of the request...we went in person on Tuesday and were assured the request would be taken

care

of on Wednesday. We

left

town on Wednesday mor Review from Google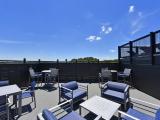 May 2018:
The leasing manager was

very helpful

when I came over to learn more about 414 Flats. However, I had

negative

experiences in the parking lot, both today and yesterday. Today there were four or five people shouting in the parking lot, first inside their vehicle and then outside their vehicle on the pavement, where one or two people were

lying

down

. When I asked what was going on, someone in the group responded, "They were playing too hard." WHAT?!? Overall, they seemed extremely amused by their behavior. I was

not

, considering that the building is supposed to be one of the safest in town. Also, the rent here is extremely high. Yesterday as I was pulling out, a vehicle did

not

allow me the space to do so. Those experiences and some of the other reviews have

left

me feeling that I

wouldn't

be

happy

at 414 Flats. Review from Google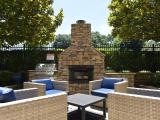 May 2018:
Amazing

property! Ben in the leasing office is completely

knowledgeable

and a genuine human being! You will also

love

the layouts and pool atop the building! Review from Google