Apartment Reviews
Back to Previous
Close Tab
Additional Reviews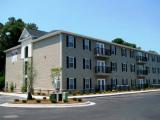 Sep 2019:
great

place to live for a college student, or anyone at that matter. Review from Google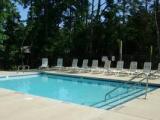 Aug 2019:
I like

this place a lot. I would so much

love

to give this place

5 stars

. But the high speed internet is

not

high speed at all. It feels like the lowest thing they can grant to tack on wifi as a draw card. If you are willing to pay for your own wifi then this place is

amazing

. But with wifi speeds under 1mbps a lot of the time (and even completely disconnecting from my pc or consoles at times) its hard to say that the wifi is a selling point. However, the staff is

nice

. The rooms are

great

. Location is SUPERB. And overall the place is really rad. If they fixed the wifi I'd say this place is

near

perfect

. Review from Google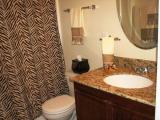 Jul 2019:
I

don't

think I have ever reviewed anything but theres a couple of things you should know: 1- I've submitted an

average

of two maintenance requests per month. (

Not

including my roommate.) The dryer

breaks

almost every time I do laundry. 2- I've gotten

charges

for things that

don't

apply to me. Ex:

New

parking sticker I

never

received (and many other

charges

.) 3- The gift card you receive could be added to rent instead. I chose this option. It took several months of me asking for them to apply it before they actually did. In the beginning they claimed to have given me a gift card. This

never

happened but finally, they added it to my rent. 4- I was set to move in early and asked for room B. A few days before move in I called to verify my move in date (highly recommend) and they said that my dad "canceled it". He

never

did. I

don't

know why they had to

lie

about that.Thankfully I was able to move in Review from Google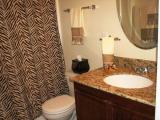 Jul 2019:
I highly

recommend no

t living here. The entire complex is FULL of people's dogs

poop

. It's literally everywhere. The actual halls, the walk pathway with rocks, in the grass. It's absolutely

disgusting

. The amenities are

trash

. The office doesn't

care

about their residents or anything important. Including situations where other residents neglect their dogs. They say they're going to "handle" whatever situation it is, and

never

do. The property manager

never

seems to have any clue about what major

complaints

are going on, and even when she's "informed"

forever

later she says she's going to do things that she

never

does. The girls in the front are hardly ever helpful with anything it's honestly

sad

. They're

rude

or just sit there on their phones. The only truly

polite

and helpful people that work there are the maintenance guys. You pay so much money to live in a place that once you sign your lease they couldn't

care

less about you Review from Google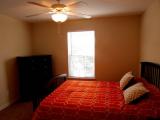 May 2019:
I've been living here for almost two years now and have been mostly satisfied with the apartment complex and it's management. The quality of the apartment is

good

and a bit upscale compared to some other complexes. My main

complaints

stem with the repair times (our electronic door lock stopped working after hurricane Florence and was replaced with a key lock and after countless times saying they'd replace it, almost a year later and they

haven't

.) The wifi is also atrociously

slow

. Overall though, I have

enjoyed

my time living at Wilshire Landing. Review from Google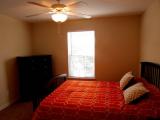 Apr 2019:
Terrible

communication with the staff, dog feces everywhere (literal bags

left

on the steps),

trash

EVERYWHERE. Pool is

never

clean

, gym is 2 machines and a few

free

weights (so the "amenities" are basically

useless

). You can pay much less, get more space, and be closer to campus. Do

not

fall for this, there are WAY better students living options.

don't

bother

complaining

or putting in request, they will ignore all of them. THEY

LIE

TO YOU ABOUT MONEY- unless you can afford to pay more than your lease agrees to DO

NOT

live here. Review from Google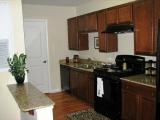 Apr 2019:
Great

student living! The people in the office are

nice

and I

haven't

had any

issues

with my apartment. Review from Google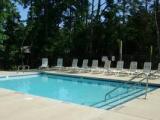 Jan 2019:
The workers in the front office are by far the most

difficult

people I have ever had to deal with in my life. They are

unorganized

, absolutely undertrained, and conduct themselves in a very

unprofessional

manner. They

lie

and make up things just to drain money out of you. The actual apartments themselves are built super

poorly

, and with low qualitiy materials you can tell are

cheap

because they

break

so easily. All in all I lived there for over a year and I surly

regret

it, and if you are looking to live here I would 100% look somewhere else. Review from Google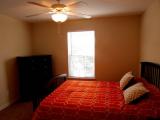 Jun 2018:
I've been living here for almost a year now and am satisfied with the apartment complex and it's management. No real

complaints

I can think of- the office staff is

friendly

and maintenance requests have always been handled in a reasonable time frame. It's definitely a

good

place for students to live. Review from Google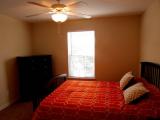 Jun 2018:
Nice

and

quiet

apartments! Gated student community that makes you feel

safe

! Super

close

to UNCW shuttle making it

hassle

free

to get to class at any time of the day! Review from Google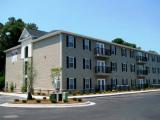 Oct 2017:
As a leasing consultant as

well

as a resident, I have only had

great

experiences here at Wilshire Landing. Living here has made my first two years of college

great

!

Love

the atmosphere. Review from Google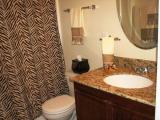 Oct 2017:
I totally

love

living here!! There's always so many

fun

events

, plus it's pet

friendly

(my doggie loves the dog park)! Review from Google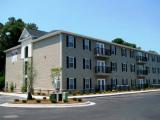 Oct 2017:
Wilshire is an

awesome

place to be living and the staff is always super attentive and very

friendly

!

5 stars

for me! Review from Google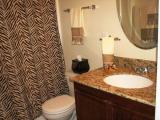 Oct 2017:
Beautiful

property and a very

quiet

community! I would

definitely recommend

to my friends. Review from Google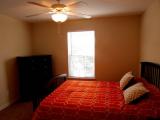 Oct 2017:
I have lived her for almost a year now and I have loved every minute of it! The staff is

awesome

, the amenities are hard to beat and I

really like

how

close

it is to everything! The staff and maintenance crew has been so helpful and very attentive to my every need (

big

or small). I'm so

happy

I renewed

my lease here! Review from Google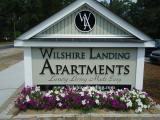 Jun 2017:
Love

it here. Everything is so

nice

in the apartment. Everyone is so

nice

and everyone in the office is as

well

. SO helpful.

would recommend

living here.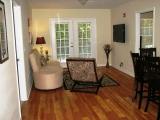 Feb 2017:
Very

unorganized

and the employees in the office do

not

seem

well

trained. I have had several

charges

that they are

unable

to tell me what they are for and have to have me pay my pet

deposit

three separate times. I would

not

recommend renting. Review from 2/23/17 on Google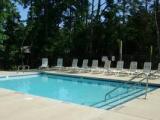 Mar 2016:
XXXX is an

awesome

manager. She is the main reason my roommate and I moved to Wilshire. She is extremely understanding and patient. She tries her

best

to be fair and has done an

excellent

job cleaning up the mix ups and mishaps from previous management. She's made living here a better experience since she has taken over! Keep up the

great

work XXXX!! Review from 3/13/16 on Google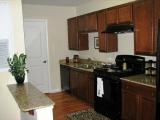 Feb 2016:
They are so racist and they're so

good

at using race as a way to put in xxxxx

charges

against my friends! This is a

great

place to live if you like racist people! Review from 2/22/16 on Google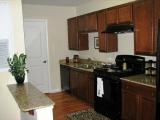 Feb 2016:
As previous reviews have said, if you're white this is a

great

place to live

due

to the racism that will allow you to do

illegal

activities and

not

get caught! However if you're black you'll get illegally searched and have be

charged

for something that

isn't

even

illegal

!

isn't

that so

great

. 0/10 do

not

recommend. Review from 2/20/16 on Google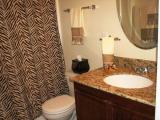 Nov 2015:
I loved living at Wilshire. It is a

great

price for an all inclusive property. The staff is always

friendly

, and they host a ton of resident

events

! Review from 11/15/2015 on Google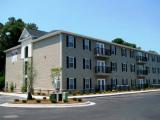 Nov 2015:
Pool area is

DISGUSTING

-floor is COVERED in

urine

stains

, pool itself is rarely ever cleaned, the chairs are grimy and the complex itself is no different. The stairs and outside apartment areas are covered in

questionable

stains

, cigarette butts, pieces of the wall that have

broken

off, Staff are

unhelpful

and

rude

--my roommate

complained

about the carpet in her room being

dirty

the day she moved in and the property manager very rudely told her she would have to pay 40 dollars if she expected Wilshire to

clean

the carpet that was

messy

long before she ever moved in. To everyone with sense, you should

NOT

be paying almost 700 dollars a month to live in a complex that is

never

cleaned or maintained. Look elsewhere for leasing! Review from 11/7/2015 on Google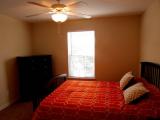 Oct 2015:
Very

friendly

staff, I feel welcome to ask them anything and they will

help

.

Good

community. It's been pretty

quiet

for the most part since I have no adjacent neighbors at the moment. Probably one of the

best

apartments I've lived at. Review from 10/2/2015 on Google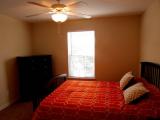 Aug 2014:
I have lived at Wilshire Landing since June 2013 and have loved it since day one. The apartments are

beautiful

and I always get compliments when people come over. The rent is one of the cheapest in the area especially for all that it offers. It's super

convenient

because I write one check and I

NEVER

have to

worry

about my roommates' rent! My only

complaint

was that the community itself lacked some amenities, however, they have begun renovations and I hear we are getting a tanning bed!!

would recommend

this place to anyone! Review from 8/5/2014 on Google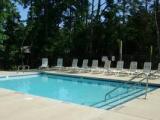 Jul 2014:
I have loved living at this property since the Preiss Company took over management. They have resident

events

each week with

free

food and a fully stocked

snack

fridge in their office. This property has a staff that always thinks about their residents first! They always text me when I have a package in the office and If I ever have a

problem

within my unit maintenance comes out in a timely manner to fix the

problem

since they have a 24 hour maintenance on site. As a resident I am so excited for our property to have

new

amenities this coming year like outdoor fitness equipment and renovating the clubhouse with a larger gym which will have fitness on demand! I highly recommend this property to anyone in the Wilmington community! Review from 7/10/2014 on Google