Back to Previous
Close Tab
Additional Reviews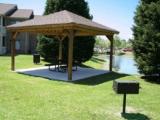 Apr 2019:
Very disappointed in Clear

Run

. I

haven't

been here a month yet.

Cockroach

's here when I first moved in. They acted like this was a

new

problem

. 1 week later I had to

leave

so they could bomb the place with

nasty

chemicals. I still see

cockroach

's so

gross

. I Turned in my move in checklist with things that needed to be addressed,

nothing

has been done to fix anything. Screens on the porch were torn from day 1, let them know, they said they would fix them when the screen people come, who knows when?? I received a notification from the office saying my dog was barking overnight. There is so much activity at

night

around here on the weekends,

drunk

people walking around

yelling

, people walking their dogs outside my apartment, and the pet disposal is 20 feet from my apartment. My dog

never

barks unless there is a disturbance outside. They were

not

understanding just wanted to place

blame

Review from Google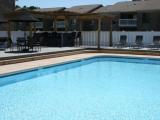 Feb 2019:
They have been super helpful and very responsive with my maintenance requests. It's really

cool

they are getting a 24 hour package room. The staff knows me by name and will always

help

when I need it.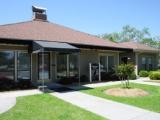 Feb 2019:
I've been a resident of Clear

Run

for the past 2 years and I absolutely

love

it here! The staff is

great

,

friendly

and very prompt on helping me with anything I need done. The location is

awesome

because I'm

near

everything I want to be around and within walking distance of my school. I

love

the pool and the resident

events

are SO

FUN

! I have referred a few of my friends here and they are renewing their lease again this year! Totally recommend to anyone.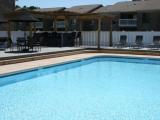 Jan 2019:
We pay $1,000.00 a month only for rent,

not

including electricity,

water

, wifi, and all the other

ridiculous

fees

that we are

charged

without explanation. This rent includes a screened in porch. Our screen has been destroyed for over a year and a half and we have contacted management about this

problem

countless times. A year and a half later and our

problem

has still

not

been resolved. We have emailed multiple times with no response. When we go to the office, we are told that we can't be given a date. We have had stray animals come into our home (a cat, raccoon, and possum) and we have had two bikes

stolen

off of our porch. In addition to this, the apartment grounds need maintenance. I attached photos that show our view everyday. We have found needles on the walkway filled with God knows what and there is dog

poop

everywhere. We have been p Review from Google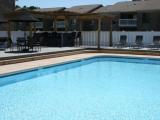 Jan 2019:
Barely

managed to live there for a year. Everyone in the office was super kind and very cooperative before we signed the lease. We lived there the first few months without issue. Maintenance let their self into my apartment without my knowledge at least two confirmed times that I know of, without filing a request or anything like that. He lived in the unit below ours and when they would have

problems

with their AC he could come upstairs and make sure our unit

wasn't

causing the

problem

because apparently it had the first few times.

Left

no note,

didn't

email, just waked into my home. I emailed to

complain

and

never

heard anything back from the office. When things actually did

break

and need replaced, you couldn't get anyone over to your apartment to fix it and I was actually

charged

when I moved out for things like

broken

door knobs (that woul Review from Google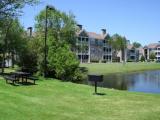 Dec 2018:
It's an ok place to live. There's some

good

and some

bad

.

Nothing

to

love

and

nothing

to

hate

. The building has

good

construction

with brick walls to keep

down

the

noise

. The rooms are fairly large and comfortable. The community is fairly

quiet

and kept. The

worst

aspect of living here is the

expensive

price. Some of the

fees

are

ridiculous

such as the community

fees

. The staff don't actually do any real services or

events

for the residents, only occasional little gimmicky stuff like giving pens out or raffles for a coupon to Dominos

Pizza

or something

pathetic

like that. This place could be better if they just reduced the prices and stoped pretending that they are providing any real services for the residents. Otherwise it's

not

bad

, unnecessarily

expensive

, but

not

terrible

. Review from Google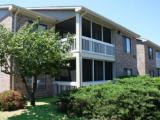 Dec 2018:
I

love

where I live, I've dealt with Dori and she is fantastic and

always helpful

if I need something and I can literally walk to school. Plus salt

water

pool lol what else do you need? Review from Google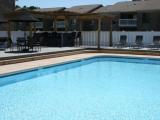 Sep 2018:
I ended up renting an apartment what more would you like for me to say.... the staff is

awesome

definitely 100% attentive you have to come and see it for yourself to understand that what I'm saying is the truth the staff in the office are 100% and no less !!! 👍👍👍👍👍 Review from Google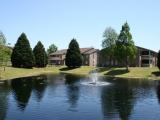 Jul 2018:
I really

enjoy

living here! If you ever need anything, maintenance and the office are

quick

to answer your needs. Super

affordable

as

well

! Review from Google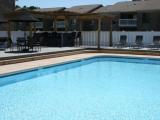 Jul 2018:
This company is

unable

to make the correct customer service decision when it comes to making an exception when all the signs point to "yes."

Not

one

negative

mark on credit check or background check, willing to pay a non refundable

deposit

of the highest tier, and have parents willing and able to co-sign. Has a job,

good

standing on bank account, and has even been given a lease at another complex

close

by. Wanted to move somewhere a bit nicer, willing to pay double his current rent! Still the management team said "no"

not

only that but also they "can't tell me why." Which means the decision wasn't based on the actual findings of their reports. I will make sure every college student and young adult I know will

never

be willing to rent or do business with Carroll Management again. You do

not

understand

good

customer service, nor Review from Google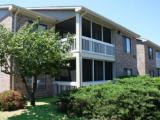 Jun 2018:
with clear

run

you're getting what you pay for. some apartments could be updated but for the most part they're fine. I've been here for 3 years and don't mind it at all. Review from Google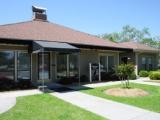 May 2018:
Bug

problems

galore and when they sprayed for them, they only did windows and doors, therefore trapping them in the apartment- they were coming in through

hole

s in the floor because the building was so

old

. And

don't

even think of having a visitor most days, because with only 5 visitor spots in each lot (for 2 or more buildings!), there is

never

anywhere for them to park. My boyfriend frequently had to park a different apartment complex

across

the street in order to see me. Review from Google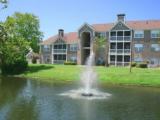 Mar 2018:
Since there is no such thing as a 0 star I had to give it at least a

1 star

, very disappointed. RESIDENTS WILL GET

TOWED

& IT IS $125 EACH TIME, THERE IS NO LENIENCY. If you like to be by yourself live here!!! Approximately 2 visitor spots for the entire complex and no guest passes, so they will also get

towed

. Review from Google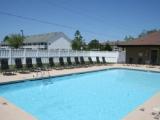 Mar 2018:
There is a

terrible

roach

infestation

here. Was told it was because another apartment had

water

damage

, but unless the other lady who

left

a review about

roaches

being everywhere is the next door neighbor, than this is a

problem

throughout the complex. And these are comfortable

roaches

, ones that have been here for awhile, they will crawl in

close

proximity to you! I've

never

been exposed to an

infestation

like this, it makes me

angry

just to see them! Review from Google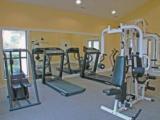 Jan 2018:
Do

not

move here. They will

nickel and dime

you for every dollar you have, for a low maintenance apartment. The leasing office does

not

care

for anything brought to their attention and is always defensive instead of trying to solve a

problem

professionally. Overall, a gold digging apartment complex. Review from Google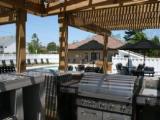 Dec 2017:
Pros

:

Great

location

Trash

is picked up frequently

Cons

:Moved in with the apartment being

dirty

even though they cleaned it. Carpet stunk of dog and

urine

. Vacuumed about 5 times until dog hair

wouldn't

come up in large amounts. Still stunk. Moldy AC system and

old

dusty

duct.

Broken

window blinds I was

charged

for when I moved out, even though I stated it was

broken

when I moved in with the move in sheet. Had to do a thorough cleaning in kitchen and bathrooms to get it actually cleaned when moved in. Many things were just patched up prior to living there. For example,

hole

in wall looked like it was caulked up and pretty sloppy too. Doors would be

weird

. Either because of layers of paint or just

weird

knobs. I move out and I pay the 2 parking passes I

lost

. Turns out that went towards some

water

usage I still had to pay. I get my

deposit

che Review from Google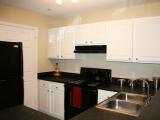 Dec 2017:
Roaches

everywhere.

Sleeping

with

roaches

crawling all over our walls and in our kitchen, management won't do the needed treatment or tells you to buy it yourself. Live ANYWHERE ELSE. I work in the industry and know how a property should handle these

issues

and this is

not

how it's done. Grossest place I've ever lived.

Not

to mention the community is so

old

it's

falling

apart

piece by piece since the day we moved in. Review from Google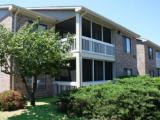 Nov 2017:
I lived at clear

run

for quite a few years Here are the

pros

:

Nice

area.

Good

size apartment Screened in porch

I like

d how they had the

trash

service

I like

d how they had the personal gym and laundry room. The maintenance staff when they did their work, it was sometimes

good

.

CONS

: a lot of maintenance

issues

ant

issues

oven

issues

dishwasher

issues

shower

issues

screen issue-the screen would get loose so i would tape it.

water

drip

issues

shelves

broke

in my cabinet and in my laundry room, they would ripe from wall, and i didnt even have anything heavy on them. When I moved into my apartment my fridge was

messed

up. my cabinets were

messed

up. and my apartment that

night

was

infested

with flying

ants

The maintenance people keep

changing

personal drama

issues

. Since I lived there: Sarah, Olivia, Andrew, Amy, Rebecca, Austin, Patrici Review from Google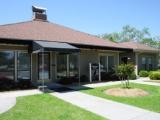 Nov 2017:
This complex is absolutely

beautiful

and

clean

. However the

cost

to live here...I suggest you be earning a solid $2,000per month to live here comfortably. Review from Google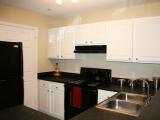 Jul 2017:
I would

not

recommend this complex. Maintainence coming in as they please.

Complained

to the office multiple times about residents taking up two parking spots (driving small vehicles). No lights in the bedrooms. I recently moved out and received a bill for $1,200 in cleaning

fees

and carpet replacement!?!! A couple months before moving out, I had the complexes carpet cleaners come to shampoo the carpets and there was only one small

stain

from a pen my dog got a hold of.

Nothing

else was

wrong

with the carpets!

WARNING

****. When renting an apartment, when you receive the bill after you move out and they

don't

have a picture from EACH

CHARGE

, they HAVE TO REMOVE THAT

CHARGE

! And I will be making sure they have all pictures when I come to the office and review the

charges

. Review from Google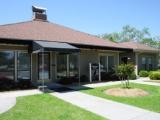 May 2017:
although SOME of the staff at clear

run

was

nice

, I

wouldn't

suggest anyone moving in unless they want to

throw

out money on an

overpriced

apartment. Rent is way

overpriced

for a small,

old

, drafty apartment. There is no overhead lights in the bedrooms, and the

lack

of windows throughout the apartment make it very dark with little natural light. Half the time one of the pools available was

closed

down

, and almost always the grill is out of propane. Review from 5/20/17 on Google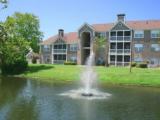 Apr 2017:
I have lived in many different apartments between the Raleigh and Wilmington areas. Clear

Run

is about

average

when it comes to quality, but it is the most

overpriced

apartment I have lived in. The units are very energy inefficient. During the colder months you can feel a stream of cold air coming in around the windows, door, and mainly the sliding place door. The apartment was very

dirty

when I moved in and I had to

clean

a lot of stuff myself. Throughout the year there are a lot of random reasons why they HAVE to get inside your apartment, and they

cannot

/will

not

give you a set time (they just tell you between 9am and 5pm). Review from 4/14/17 on Google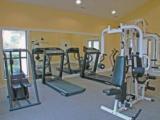 Mar 2017:
DO

NOT

MOVE IN HERE.

Worst

apartment complex in Wilmington. There were

roaches

and

rats

in the walls. They are so

slow

to respond to maintenance

problems

. Literally could here scratching from

rats

in the walls when you

sleep

.

Disgusting

place to live and I really hope you take this review to

heart

and

don't

move in to this place. wish there was 0 star rating. Review from 3/4/17 on Google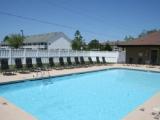 Oct 2016:
Lived here for a month now, bottom floor, and

love

it.

Well

lit at

night

. Pool that is huge and

clean

and no one uses. Pretty

perfect

at it's price point. Review from 10/25/16 on Google
Mar 2016:
Clear

run

does

not

ever pay attention to details. No matter how much you badger them to fix something, they

don't

or claim you

don't

know what you're talking about. Here is what our pool looks like year round, even during the summer!! Review from 3/29/16 on Apartment Ratings