Back to Previous
Close Tab
Additional Reviews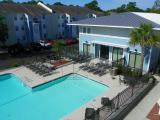 Jun 2019:
Absolutely

terrible

place to live. I can't believe I wasted money living here. My rating is

0 stars

. They don't even deserve 1. The apartment quality is

TERRIBLE

!

not

worth the price they

charge

. The back of the complex was always full of

trash

. Management didn't enforce rules like

leaving

trash

/cigarette butts in the stairwell. When I moved in in 2016 there was evidence of

bugs

, the counters were

crooked

,

water

stains

on the ceiling that hadn't been dealt with, my shower drain was backed up, so the apartment clearly hadn't been cleaned. The furniture was

not

AT ALL what I was told it would be. My dog got JUMPED by another dog that was OFF LEASH, and when I reported it to the office, they tried to turn it back on me saying I wasn't supposed to have a dog. I had given them her papers as an emotional support animals on 3 separate occasions! Every time I was told that it would be "added to my file," but that

never

happened because I kept having to resend it Review from Google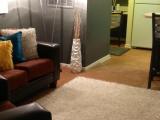 Jun 2019:
Living at CEV Wilmington was

not

a

problem

for me until recently. I lived in a one bedroom apartment from August 2016 - July 2018. The room was comfy,

quiet

, and I was mostly satisfied. The only consistent issue throughout the two years was the continuous presence of

bugs

/

roaches

in the apartment. The property claims to treat each room quarterly, but there is no evidence to suggest that this is true. The issue is so prevalent that a

professional

extermination company should be called in. That is

not

my main issue, however. It is now almost a year since I moved out that I am having

issues

. On November 16, 2018, I received a third-

party

notice

that I was turned over to collections. It turns out that

charges

were uploaded to my CEV account after move-out but were otherwise

not

communicated directly to me. I paid the outstanding

charges

on November 19, 2018, and now, seven months after that as I am trying to rent elsewhere, I was told that I am STILL in collections with an open account Review from Google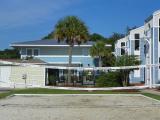 Jun 2019:
Do

not

live here! I've been

charged

fees

on multiple occasions for unknown reasons. Any time I've tried to talk to them about it they just

threaten

that the

fees

must be paid or my account will be delinquent. I wish they would be

professional

about it and at least explain the

fees

instead of surprising them with me when rent is

due

.

can't

wait to be far

away

from this complex once I've moved. DO

NOT

LIVE HERE! Review from Google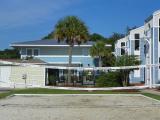 May 2019:
I

haven't

moved in yet. My move in date is June 1st I still

don't

know my apartment number when I call no one ever answers and I just stopped by the office I stood there 10 minutes before being helped and was told by general manager she could

help

me of I made it

quick

she had to get on the phone.

Sorry

not

a

good

impression on a

new

resident!! Review from Google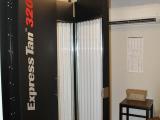 May 2019:
** Revised** After the hurricane I was placed "temporarily" in another apartment, which was a downgrade for what I am paying (non-

furnished

and without a television). Now that the renovations on my contracted apartment are finished, they have moved other residents into it. While this is frustrating, I realize they are under

new

management and there was a

lack

of communication that resulted in our agreement

not

being adhered to. The general manager is

friendly

and seems to want to do her job

well

, and the assistant manager seems to have made a particularly strong effort to improve CEV. The biggest challenge facing these apartments is the fact that the apartment complex directly

across

from CEV is a hive of

criminal

activity which from time to time bleeds over into CEV. It is

not

condoned by the management, but can be unsettling. Rated 3 of 5 because being within walking distance of campus is

nice

and now that they are fully staffed again things seem to be improving. Review from Google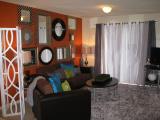 May 2019:
Worse

don't live here specially you want to sublease your room, they will

not

help

bec they want to make double give them another vacant room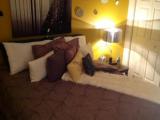 Apr 2019:
I wish i

never

signed my lease here. I've lived here since August and will definitely be moving out in July. I tried to give this apartment complex a chance multiple times however it's

nothing

but

problems

. First, During the hurricane, I wasn't inside my apartment for almost an entire month however my electricity bill for that month was $100+ (For a tiny one bedroom) And when I told them they said "that isn't our

problem

" and to deal with it myself when they are supposed to "

help

". I was promised $600 when I moved in here and

never

received it and when I kept coming in every few days to ask about the money they would usually reply with an attitude when THEY told me to come in every few days to check. The washers and dryers are almost $2 for one load and they usually

never

work, the washers won't drain so your clothes will be soaked and I paid $14 to dry all my clothes once and

not

one dryer applied heat Review from Google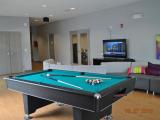 Apr 2019:
Management is glacier

slow

to respond to

issues

. The apartment

wasn't

anywhere

near

ready on our move in day. Probably

not

the

worst

in Wilmington, but definitely

not

in contention for any awards. Short walk to class is the one shining star. Even the management

hasn't

been able to

screw

that up somehow. Very

poor

communication during the recent hurricane. Your experience will probably be in relation to you expections. Think really low bar and you should be

pleasantly

surprised. Review from Google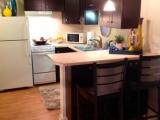 Mar 2019:
My son lived in this community for one year. There is no management. The entire community was without WiFi for months and no concessions were given. I found

dead

bugs

on move in date inside kitchen cabinets and was told they are beach

bugs

. We paid rent on auto pay so we were

never

late

but six months after my son moved out, we received a call from a very aggressive collection agent that we owed $470. I asked him why we owed money and he said he didn't have to tell me anything - I immediately called the rental office and was told that they didn't know why it had gone to Collection - and that the

fee

was for last month utilities, turnover

fee

and replacing carpet in the bedroom - mind you the carpet wasn't even dirry so

not

sure why it needed to be

changed

. We

never

got a call,

notice

, or any mail regarding this past

due

balance. I was told

notice

was given but we had to go into their rental portal to get it Review from Google
Mar 2019:
My son rented a unit from 6/17-6/18 three months after moving out a collection agency started calling me , as im the guarantor of the lease. We were told we owed over $300 in repairs and utilities. The collection agency would

not

let me know the breakdown of costs until I agreed to pay. This was the FIRST time we heard of it. I was given reasons that they had no forwarding address, etc. They had no

problem

emailing me monthly for the rent, but apparently

didn't

with these

charges

. As per CEV Wilmington request, we emailed our concerns/questions on 9/28/18, no response. Again on 10/29, 11/8 and 11/30., no response. I actually visited their office on 2/8/19 (I live 600 miles

away

) and was told no manager was available and would call me back, no call. We called again yesterday 3/19/19 and today, no return call. The collection agency still calls and now my son is having

issues

renting another apartment Review from Google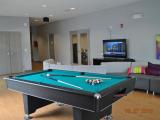 Mar 2019:
If I could give

0 stars

I would. I moved out last spring and have been dealing with this

poorly

run

business for months now as they refuse to answer my phone calls.

Not

only was the complex incredibly

loud

at all hours of the day and

night

regardless of what day it was, but the CEV staff has

refused

to answer my phone calls and emails regarding

fees

that have yet to explain. They claimed that I

damaged

the apartment and decided to

charge

me for

damages

without notifying me of those

charges

. The first I heard of them was months later when a collection agency called my out of the blue. I have tried to contact CEV countless times to no avail. Every single time I get a person on the line I am promised that I will receive a call from management. I have yet to hear from anyone in that CEV office that is actually able to answer my questions. Instead, I get low level employees who provide false promises of future phone calls Review from Google
Mar 2019:
I have many, many

issues

with the CEV in Wilmington but I am livid about this current issue. Staff is very

friendly

but my washer in my unit has been

broken

since DECEMBER. It is now mid March. Maintenance came by one time in December and said they were ordering a part. A month later my roommate went to the office and they were

nice

about it saying they would talk directly to maintenance and print out our maintenance request and put it directly in maintenances hands. Three weeks go by and my roommate and I both go to the office. Word for word the man at the front desk tells us the same thing. They said they were short on maintenance and that's why it's taking so long and that they would directly print out our request and hand it to maintenance. Should it take 3 and a half months long to check our washer? Where's the "part" that was ordered? I am

not

going to pay my quarters for months washing clothes in the public laundry room at CEV Review from Google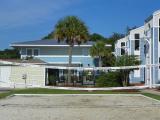 Mar 2019:
Thought was important to share my experience and what I witnessed. At beginning of month went without appointment to lease office to get info. At office were appr. 10 people

complaining

about surcharges and utility bills. One young woman was

close

to tears about $400.— utility bill. One father discussing his son lived already over one week in motel

due

to plumbing issue. He suggested he would pay for plumber. Phone was ringing off hook. Guy at reception

never

lost

his

cool

and was

friendly

to everyone. But had for everybody same answer: "This is a third

party

issue call 1-800". One middle aged woman was sitting on sofa next to General Manager office and talking on cell saying the

problems

are

worse

than we thought, people are

complaining

about bills, maintenance... Suddenly woman from GM office ran to her took phone out of her hands and screamed:

leave

immediately or I will call

security

! Woman answered she's

happy

to wait for

security

Review from Google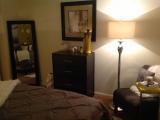 Mar 2019:
We have been renting at this complex the last three years (2 kids). All the

problems

started a year ago: 1)

Roaches

: When my kids are coming home over vacation with laundry - there is most of time hiding one in laundry basket. 2) August no air condition for over one week at 95 F. 3) One of my kids locked himself out. As instructed he called emergency number and was told somebody will come to let him in. After FOUR hours he was told that nobody will come. He had to get a motel room. Next day he

complained

at office was told "

not

our

problem

". 4) Electronic keys

don't

work. It took one week to fix lock. 5) Accounting: 3 years no

problems

, but NOW: First of month you get total of payment including utility bill -

not

earlier - it is on FIRST of month. You

cannot

pay online without extra

fees

. They are only excepting checks. If you are

not

in town on this date they

charge

you $35.--

late

fees

Review from Google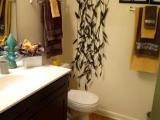 Feb 2019:
doesn't

honor their

contract

. Needed to be let in after hours and waited for 4 hours calling the number. No one showed up and it took them 4 hours to inform me. By then I couldn't find a place to stay for the

night

. Still

charged

me full price for the key even though I had to walk and find a motel because of this. Review from Google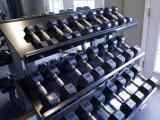 Jan 2019:
Do

not

trust this apartment complex. My daughter and boyfriend dealt with the office staff for over 3 weeks arranging everything to rent a one bedroom.

Well

, move in day was today Jan 15 2019. With everything packed, previous rental places given up and so excited to be moving today.... to find out there is no apartment available!!! Soooo.. they were

never

told

sorry

, was

not

offered another unit, was

not

given the application

fee

back or anything. Now, with all their belongs in

tow

, have no where to live!!! Furious is putting it mildly how I feel as a parent having my child homeless basically. DO

NOT

rent from this place... judging by other reviews, there is

plenty

of

complaints

!!! Review from Google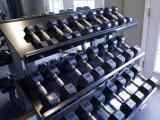 Jan 2019:
Very

average

, only

good

thing was the location, I moved out after 1 year. It was

loud

at

nights

at times. Apartments were tiny with very little natural light.

not

worth $580 a month which after the electric bill(always went over the cap) was sometimes $620. Look elsewhere. Wifi was always out or

slow

as

well

. Review from Google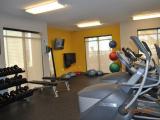 Jan 2019:
Worst

apartment living experience. When I toured, the office staff promised me certain flooring but when I moved in, I did

not

have that flooring. They told me there

wasn't

even a unit available with that flooring. There were

stains

on the carpet but it also didnt matter to them. I moved out

due

to finding a job in a different city. There seemed to be confusion about when I would receive my

deposit

back. The manager assured me it would be 30 days. I have a signed letter from her starting my

deposit

would be returned in 30 days. As of today, it has been 90 days. I am out over $800 because the complex

cannot

hold up their end of the rental agreement. They've now given me the corporate number and asked me to contact them directly. I've tried to call multiple times and they have yet to pick up the phone. Do

not

live here. Review from Google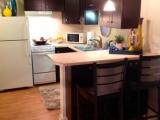 Dec 2018:
Okay

so I read the reviews and 50% of them are very VERY

bad

and the other half are very

good

lol. I have been living here for 3 months. When I first moved in, I was told I could have a 1 br, but found out that it was coming available in the next month. I was moved into a 2br with no roomate and was told I would have my

new

one soon. When the hurricane

hit

, my apt got flooded and I was

quickly

and helpfully moved into my

new

one. Maybe I was

lucky

idk but I have had

nothing

but the

best

help

from staff, they are all super

awesome

and my MAN sydney at the front desk ALWAYS helps me out if I need something. There is a blonde girl who is super

awesome

too I wish I knew her name man but W/e and the burnette who is just as

great

:) I feel like the

bad

reviewers might just be sour people, some people are just like that. Heres a life lession: tr Review from Google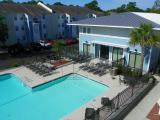 Nov 2018:
Maintenance does

nothing

. Repairs from recent hurricane have yet to be done. Parking lots loaded with

garbage

and moldy furniture. Office staff is

never

helpful. Especially Erica who's always a raging b**ch. Over

charge

for utilities and the maintenance people enter your apt when you

aren't

home. Review from Google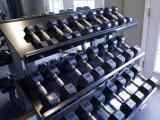 Nov 2018:
Do

not

move here. I moved in here over the summer. Apartment was

disgusting

and definitely hadn't been cleaned. I figured I'd make the

best

of it, went to Walmart, got some cleaning supplies, and cleaned everything I could. Then my first

night

there, the

bugs

came out.

Not

just one or two

roaches

, but probably 30 or so climbing all around the floor, the walls the ceiling. I killed as many as I could and tried to go to

sleep

... then I found a bed

bug

crawling onto my pillow. Just to be sure, I googled it and confirmed it was an adult bedbug. I ended up going to

sleep

in a hotel at 2am my first

night

there. Confronted management and they couldn't

care

less. They

argued

the place had been treated for

roaches

, that I hadn't actually seen a bed

bug

, that I was exaggerating how

bad

it was. They started forcing me to only communicate with Review from Google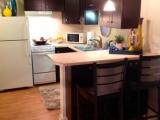 Sep 2018:
If I could give this

horrible

place half a star I would. First of all I lived here for 2 years and locked in a pretty low price for rent in a 3 bedroom townhome - that's the only

positive

- and the maintenance guys were helpful. The utilities are

ridiculously

high even split between my 2 roommates and I because of the company they use. My mailbox

never

had a functioning lock on it. There were

never

enough parking spots because they weren't assigned so often times I had to park in the visitor spaces

near

the leasing office. The w

hole

complex was without wifi for a MONTH (right before

finals

). My electric key hardly ever worked and had to be reprogrammed multiple times. The pool

wasn't

opened until the middle of June each year because they're always behind on everything. The "gym" was

never

cleaned the entire time I lived there. It took them ove Review from Google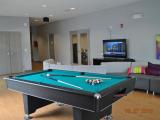 Sep 2018:
DO

NOT

MOVE HERE!!!! I originally made this post on move in day but was asked to remove my post if they "fixed the

issues

in my apartment while I was gone."

Well

, they didn't fix many of the

issues

while I was gone and I am now trying to find a temporary living situation because I refuse to live in

filth

and subhuman (

BUG

) conditions. I just moved in today and I am

not

pleased. They gave me the "

wrong

" unit at first and it had

hole

s in the wall/door,

smelled

like straight weed, and was beyond

gross

. For the price you can live almost anywhere else and live in a nicer place! It's beyond

dingy

and there are freaking

ants

& NOW baby

roaches

in my bathroom and

dead

bugs

(have pictures). They didn't repaint the unit and there were

hole

s that needed to be replastered. The screen on my window looks like someone chewed it like what in the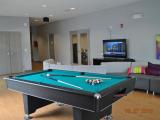 Aug 2018:
Apparently they

don't

use the $200 they

charge

the tenants at the time of move out for painting.

Horrible

place to live and someone should go in that office and

clean

house. Management is

worthless

and they

don't

follow their own policies and procedures. Making a

complaint

is a

waste

of time as

nothing

is addressed by management and retaliation for the

complaints

should be expected.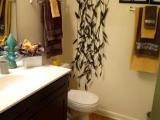 Aug 2018:
DO

NOT

MOVE HERE!!!! I just moved in today and I am

not

pleased. They gave me the "

wrong

" unit at first and it had

hole

s in the wall/door,

smelled

like straight weed, and was beyond

gross

. For the price you can live almost anywhere else and live in a nicer place! It's beyond

dingy

and there are freaking

ants

in my bathroom. They didn't repaint the unit and there were

hole

s that needed to be replastered. The screen on my window looks like someone chewed it like what in the world. The furniture provided has extreme

wear

and

tear

and a

stain

on the couch. I am

not

pleased with this place whatsoever. The entire move in process was completely

unorganized

and I am literally

pissed

off because this is

crazy

. They false advertised and

lied

about MANY things. This complex is janky you'd be better off looking at better/nicer student living apartments.