Back to Previous
Close Tab
Additional Reviews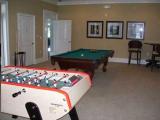 Jul 2018:
Just don't live over the pool, constant

noise

from 10am-9pm every day in the summer! Review from Google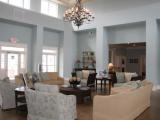 Feb 2018:
I've lived in Avalon for about 7 months now and this has been one of the

best

experiences I've had in any apartment complex. The apartments are

nice

and have

good

amenities. More importantly, the staff are on top of any maintenance

issues

that pop up. I have

never

had to wait more than a couple of days for any

issues

to be dealt with and they are always very

nice

whenever I have needed anything. Review from Google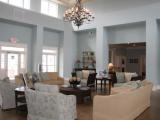 Jan 2018:
My lease was over on the 11th of November, 2017. I paid my rent of 11 days ($450 plus $29 for what ever) that was that. On January 11th, 2018 I received a call from a debt collector saying I owe $407 and that was for the remainder of November.. my lease was over November 11th but "surprise!" Your credit score is hurt and you owe us more money! Also, a guy was robbed at gunpoint and then shot at outside of my window and Avalon did

nothing

to up

security

or make the other tenants aware of what happened. Bottom line, move in here and prepare to be robbed by

criminals

and corporates. Review from Google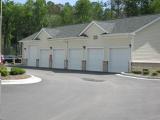 Oct 2017:
Fantastic amenities (that is, if you're able to use them: the carwash, basketball court, and grills are always tied up with nonresidents). And let's

not

even talk about safety,

noise

, or parking....However, the staff is always

nice

and maintenance is

very helpful

when things go

wrong

(like when your A/C

breaks

for a few days during the hottest time of the year). Overall it's a

nice

place to live, just

beware

of

charges

they'll tack on at the end of your lease. It's a

convenient

place for college living, but there are many nicer places in town with

safer

locations at a cheaper price. Review from Google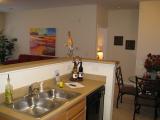 Jan 2017:
Good

price for what you're getting.

Good

location. The apartments look

good

on the inside,

clean

and pretty

big

space. The bedrooms and bathrooms are

good

sizes too. Gym and community area is newly renovated and very

nice

. Review from 1/1/17 on Apartment Ratings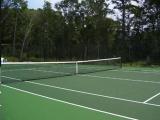 Dec 2016:
I retired to Wilmington in May of 2016 and choose to rent and apartment initially to assure my decision to relocate to North Carolina was the correct one. I initially found the complex on the internet and liked the the fact it was so

convenient

to downtown. When I actually visited the community, I knew immediately I would be comfortable living here and after six months I am sure I made the right decision. Review from 12/19/16 on Apartment Ratings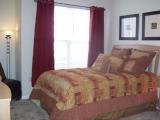 Nov 2016:
This is a first class apartment home complex. The amenities are spectacular, the office staff is

friendly

and accommodating and the maintenance crew is the

best

I've ever seen. Avalon exceeded and continues to exceed our expectations. We have already recommended Avalon to our

best

friend. Review from 11/21/16 on Apartment Ratings
Nov 2016:
Wicked

nice

place to live! It's a

quiet

and secluded community but still

close

to shopping, food, etc. front desk staff is beyond helpful and

friendly

. They take time to get to know the residents. Maintance staff is

very helpful

and

friendly

as

well

.

Nice

apartments overall.

Love

the dog park and car wash on site! Review from Google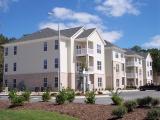 Jul 2016:
Saw a

beautiful

apartment and in reality were provided one that was

horrible

. The carpet was in

terrible

condition and

filthy

. Would

never

rent one of their properties again.

not

worth the money.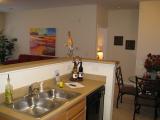 May 2016:
Everything went smoothly with my move in. The apartment was extremely

clean

and as I expected it. Any

issues

I reported on the move in checklist were handled within a few hours. The staff are so

very helpful

and I

love

the community and the Dig and Dive is

awesome

. Highly recommend living here!! Review from 5/9/16 on Apartment Ratings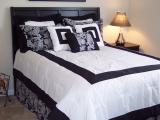 Apr 2016:
Although the grounds are

beautiful

, Many of our maintenance requests took time to do, you could hear all of the residents on all sides of you, and the apartments

never

had a

clean

feeling to them and

bugs

seemed to always get into the apartment. Review from 4/27/16 on Apartment Ratings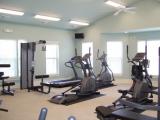 Apr 2016:
Maintenance man was

rude

consistently, office girls were very

unprofessional

and handled

complaints

poorly

. We would

not

recommend this community to others based on the manner in which we were treated by staff. We lived at avalon for two years and when we decided

not

to renew we were

hit

with random

charges

and

fees

. Move out inspection was performed before move out date and we were

not

given any

notice

that the inspection was going to be performed. We did

not

get our

deposit

back even though no

damage

was done to the apartment. Review from 4/11/16 on Apartment Ratings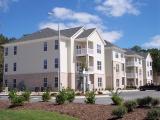 Nov 2015:
Very

nice

rental. Super

nice

office and Maintenance staff. Grounds are

okay

pool is

NOT

heated. Apartments could be cleaner but are

okay

. Too many dog owners do

not

pick up after pets.

Good

parking and fairly

well

lit parking areas. Front office staff is super

nice

. Review from 11/9/2015 on Apartment Ratings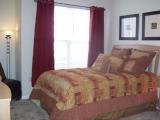 Nov 2015:
It's

nice

. I just moved here so... I

don't

have any

complaints

aside from my key fob

didn't

work for a while.

I like

how accessible it is. I think it'd be

great

if we could pay our rent with credit cards without there be an astronomical

fee

for it.. Review from 11/4/2015 on Apartment Ratings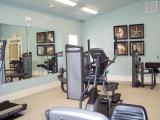 Nov 2015:
The Avalon Apartments are a

wonderful

place to live. The office staff and maintenance crew are always

friendly

and

courteous

. They offer many extras such as

free

dance classes, Buffett dinners at Dig & Dive, bingo, & pool parties just to name a few. What's really

great

is that they also offer an all inclusive rent. Everything included! No worrying what your electric,

water

or cable bill is going to be. I'm a very

happy

tenant living here at the Avalon! Review from 11/2/2015 on Apartment Ratings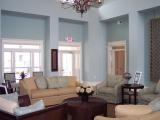 Jan 2015:
I

love

Avalon, its the

best

apartment community i have ever lived at. When i moved to Wilmington 2 years ago i didnt know anyone or anything about the city. When i moved into Avalon i was welcomed with smiles from the

amazing

office staff and my neighbors.

Not

to mention how

fast

my work orders are completed. It is

convenient

to my job and shopping. I

love

the fitness center and

coffee

bar. I attend all the socials they offer (because they are

awesome

). I have

never

had a

problem

at all with this apartment and i plan on staying here until i buy a house. If you are looking for a

great

place to stay this place is it. And the price isnt

ridiculous

like most places here. Review from 1/30/15 on Google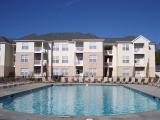 Jan 2015:
Avalon Apartments are by far the

best

in the area. The

close

proximity to the beach and downtown area are

great

, along with Sports and Courts right next door. The pool is a

great

place to be, with everyone coming

down

to hang out in the warmer months of the year. There is always something to do or someone to meet. Any questions or concerns I have are handle immediately by the staff and they are always

professional

. I truly

enjoy

living here and recommend it to anybody looking for an apartment in Wilmington. Review from Google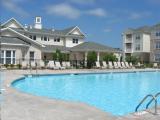 May 2014:
We've been living here for almost a year now and we

love

living here. The apartment grounds are always kept

clean

and if you have a

complaint

of anything, they are always right on top of their job. Maintence guys are

wonderful

and always come out right

away

when you need something and the things always get taken

care

of. I had a

noise

complaint

the other

night

at 3am and they called me right back about it. My fiancé and I will eventually be getting a house but until then we are glad to call Avalon home for us and our 1 yr

old

! Review from 5/4/2014 on Yelp