Additional Reviews
Mar 2021:
I have been living here for two years, and I have very mixed feelings about here.

Pros

and

Cons

:

Pros

: very

good

location,

easy

parking, maintenance responds within a day or two.

Cons

: Besides for the

terrible

laundry room that everyone complains, I have three incidents that make me feel extremely

bad

about this place. 1 They

don't

really do background check, which means there is at least one

criminal

living here. There is a harasser living on the 5th floor. He was

charged

of public nudity years ago when he was sunbathing nakedly in a park. One year ago, the same person exposed himself (without any cloth on his lower body) in front of my door saying that he was wiping bacteria on my door. When I asked whether this person had

criminal

record, the leasing office staff told me that they did background check, and they

won't

allow people with

criminal

records li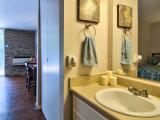 Oct 2019:
This is a

great

place to live!

Friendly

staff,

great

location,

nice

apartments and

good

amenities.

Nothing

not

to like! Review from Google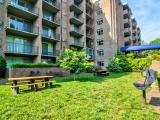 Oct 2019:
Everyone at University Apartments is so accommodating! Very

quick

with service requests and helpful under any circumstance. Couldn't imagine living anywhere else! Review from Google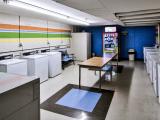 Oct 2019:
I live here right now and I really

love

my apartment! I find that I am able to keep my apartment super tidy and

clean

despite most of the other reviews. The people are very

nice

and try their

best

to

help

with any

issues

. I would

definitely recommend

. They are very understanding and

great

people to have as management. I

love

my space!! Review from Google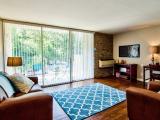 Oct 2019:
I have been living here for almost 3 years-- if I had known about this place earlier, I would have moved in earlier. The apartment is

great

, maintenance responds

quickly

if any

issues

arise, and the people in the front office are always so

nice

.

Love

the one-bedroom set up--

perfect

for graduate students looking for their own space. Bus lines to campus are right in front of the building. Review from Google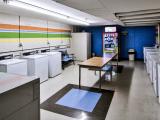 Jul 2019:
Lived here for a year and now moving out because I got a job in Raleigh-

love

these apartments! Did see quite a few

spiders

but any time I put in a request

pest

control would be there the next day. Maintenance in general is

quick

to respond and Johnathan the property manager is one of the most hardworking people I know. The only

complaint

I have about university is the laundry room- we've been

down

to three washers for several months now which causes quite a jam. That and people will

leave

their clothes there for literal days. Now last I checked one of the dryers is

broken

, too. If you can deal with that though, these are extremely

affordable

one-bedroom apartments with a

nice

layout and furniture.

Great

location and

cheap

, guaranteed parking which is hard to come by so

close

to Franklin Street. Plus the closet/storage space is hard to beat.

Never

had any

noise

problems

with any of my neighbors. If I wasn't moving out of the area I probably would've renewed my lease here. Review from Google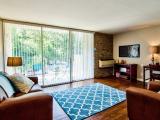 Jun 2019:
The application process is simple and the front office staff is

friendly

and

very helpful

! Looking forward to moving in! Review from Google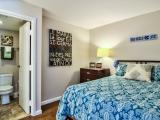 Jun 2019:
The application process is simple and the front office staff is

friendly

and

very helpful

! Looking forward to moving in! Review from Google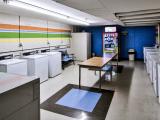 May 2019:
Love

it here! Johnathan, the community manager, is one

awesome

guy. He is prompt with addressing resident concerns and

problems

. Review from Google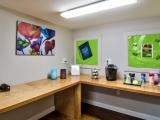 Feb 2019:
Update: I think the

new

management has

not

done as a

good

job as the previous ones.

Lack

of communication in telling you about moving your car. Very

dirty

staircases. Entrance doors that

don't

work. Very strict on the rules.

Charges

you $110 upon departure even though you've lived there four years. I've had a

good

experience here, though I know there are some

complaints

. Top

complaint

is that the walls are pretty

thin

, so sometimes it's a negotiation with your neighbor. But otherwise I've really

enjoyed

staying here. Management is really

nice

if you treat them nicely as

well

. They're receptive to certain suggestions. For example I asked them to remove

old

bikes that were cluttering up the rack, and they did so the following week. Finally the location is

amazing

as I often just walk to Franklin St, where you have even a wider selection of buses to choose from.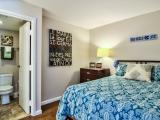 May 2018:
Wow! Northampton Plaza is now University Apartments. When I lived there they included all utilities in the rent at 150.00/month. It was a lot, but I was working and going to grad school at the time, so it worked out. The builder/owner, Buddy, owned a brick company, which is why it is the color it is. Anyway, it was

new

and

furnished

and I

don't

remember the walls being that

thin

, but maybe they were. I had a

GREAT

time there...lots of undergrads in those days, so it was hoppin'. Oh, and the elevators were a

pain

back then too. I usually walked both ways. Review from Google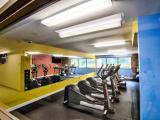 Mar 2018:
The internet is

bad

and constantly disconnected all of my devices. Review from Google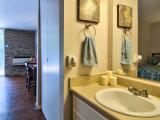 Jan 2018:
This place is a pretty

great

place for the most part. I understand that it's

not

the newest building but the maintenance does their

best

to keep it up. Phil is fantastic I hope he continues to work here for a while. I always see him helping people carry packages, jump starting cars, and and even pushing someone's car up an icy hill. He is a

great

manager and is

always helpful

, I'm

not

sure what the other guy in the office does. Parking is super

cheap

and guaranteed which is probably the

best

part of living here. Review from Google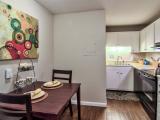 Dec 2016:
Despite several Minor Repairs and needed Maintenance

issues

, I am extremely satisfied with my cozy Apt. I have RENEWED my Yearly lease for 2017 for my Studio Apt.! God Bless,& keep Up the

GREAT

JOB! at CAPSTONE/Duke University Apts./ The Commons. Merry Christmas &

HAPPY

HOLIDAYS!!!! Review from 12/9/16 on Apartment Ratings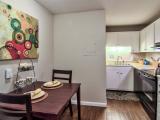 Nov 2016:
A

caring

staff in the marketing office and maintenance crew.

Efficient

snd genuine. You're

not

just a contracted resident, but part of a community. Delivery notifications prompt and reliable. Maintenance

well

done. Exquisite landscaping. Review from 11/23/16 on Apartment Ratings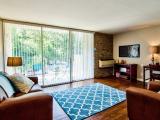 Oct 2016:
Just finished a three year lease at University Apartments during my time at Chapel Hill as an undergrad. After three years, here is my honest and comprehensive list of

pros

and

cons

.

PROS

: - You

can't

beat the location. It's within walking distance to class and Franklin street, and closer to these destinations than any other apartment complex nearby. - The staff was always very

friendly

and helpful. Jason and Brittany were

awesome

during my lease. No

complaints

there. They also responded to my service requests very

quickly

. - The apartment units themselves are

nice

. The building is

old

, but the units were renovated somewhat recently, so they feel a bit newer.

CONS

: - As I said, the building is pretty

old

. While the units are

nice

, the hallways, elevators, and laundry room feel pretty

dingy

and dated. - Speaking of elevators, plan on the ele Review from Google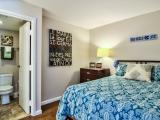 Jul 2016:
I've had a

good

experience here, though I know there are some

complaints

. Top

complaint

is that the walls are pretty

thin

, so sometimes it's a negotiation with your neighbor. But otherwise I've really

enjoyed

staying here. Management is really

nice

if you treat them nicely as

well

. They're receptive to certain suggestions. For example I asked them to remove

old

bikes that were cluttering up the rack, and they did so the following week. Finally the location is

amazing

as I often just walk to Franklin St, where you have even a wider selection of buses to choose from. Review from Google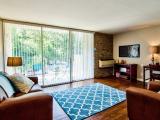 Apr 2016:
I stayed here for 4 years- mainly because management is

amazing

and so

friendly

and actually respects you-- Brittany and Jason are always on hand with a smile and ready to

help

! The location/parking is

great

-

easy

walk to campus and multiple buses to choose from! Did I mention that the office has a lot of

cool

things going on- like a trail mix bar, or

exam

time kits and goodies! One year they even passed out krispy kreme to all our apartments as

late

night

study

snacks

! who does that? It was

awesome

! Review from Google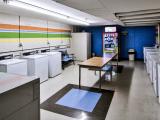 Mar 2016:
Quiet

,

well

maintained community with

pleasant

,

professional

office staff and maintenance team. The community is

well

located. The apartments are updated inside but also feature

cool

period details.

Love

the swimming pool and beautifully maintained grounds. Review from 3/21/16 on Apartment Ratings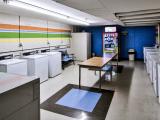 Mar 2016:
I've lived here for 2 years. It's

not

as

bad

as some reviewers say, but yes, there are downsides. One is the

noise

, the walls are really

thin

and if you have a

bad

neighbor, you better buy some earplugs! I came from living internationally, so having the furniture and utilities covered was a

big

plus. You walk to Franklin St in under 10 minutes. There are multiple buses to and from the hospital. I rarely have to wait more than 10 minutes for a bus from the health sciences library. Management and the maintenance guy are really

friendly

if you are

friendly

to them. Review from 3/21/16 on Apartment Ratings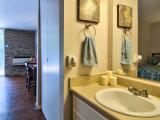 Nov 2015:
I had an absolutely

horrible

experience with University Apartments and will be publicly spreading via multiple forms of social media the distaste I have for their management, specifically the area manager, Jason. He was condescending, corporate, and

unhelpful

when it came to a parking

misunderstanding

that could have easily been solved with a simple explanation to the towing company. Instead he was decidedly accusatory and

rude

, making me feel at

fault

for the towing of my car, which according to the lease agreement and my recurring payments, was legally parked in my assigned spot. The entire debacle was deeply upsetting to me and I strongly urge you to

not

do business with Jason or University Apartments, which he represents. Thank you. Review from Google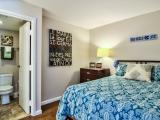 Feb 2015:
Lived here during grad school at UNC.

Best

bang for your buck.

Nice

people,

good

apartments, but the location and parking are the closers. Review from 2/25/15 on Google
Apr 2014:
terrific staff....building always

clean

and any service needs are addressed immediately....parking is available for all and lot is protected by a private towing company....residents are asked to place stickers or hanging parking passes in/on car.....thanks! Review from 4/07/14 on Apartment Ratings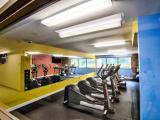 Mar 2014:
Seems like the earlier reviewers did

not

even live there or are part of the management. What a

shame

! I do

not

know how to begin but in nutshell, stay

away

from this apartment. I have seen this apartment

change

from the former management to the

new

management that "renovated" the complex. Here are the reasons why I moved out: 1) The rent 2) The management 3) The

noise

4) Cleanliness is

not

well

maintained. 5) Renovated? - the management did some cosmetic touch up. The "renovation" was done unprofessionally. 6) Move-out cleaning

charges

-

ridiculous

, shark-like, shameless

scam

. 7) Move-out

notice

8) Internet The list above are the biggest concerns. There are a lot of minor ones that will drive you nuts in this apartment. Review from 3/31/14 on Apartment Ratings