Additional Reviews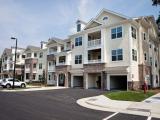 Dec 2020:
Great

community, with

great

quality apartments. They are

spacious

, and bright, with

good

quality kitchen appliances and

great

bathrooms. The neighborhood is very pretty. It is very green, and going on walks around the neighborhood is

great

. The pool and grills are a huge plus for the community (less so, during Covid, of course). I do wish it was a little bit more walkable to actual establishments. Barbee Chapel really needs a crosswalk to get to the bus

stop

or if you want to walk to Meadowmont. But it is pretty

close

to a lot. My only real

complaint

is that the leasing office is

rude

and

unhelpful

. I assume that is

not

unique to this neighborhood, but the handful of times we have had to deal with them have been very irritating (in contrast, the maintenance staff is

excellent

).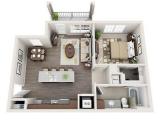 Aug 2019:
Terrible

office management. Staff is

rude

, condescending, and enforce punitive management practices. Do

not

recommend to anyone who wants an authentic, stress

free

living experience. Review from Google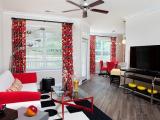 Apr 2019:
I have lived here for almost two years. I had squirrels get in the roof last year and can hear them gnawing at wood and running around in my ceiling. Response was

great

last year and they trapped the animals and had them removed. This year the same thing has happened. As you can see from the screenshot attached, they have had an

awful

response time to my

problem

. They did

not

provide any updates, and I had to call and

leave

message and submit multiple requests in order to have my

complaint

heard. Otherwise it is a

nice

place, but I would have an actual emergency and have to deal with their maintenance team,

awful

. Review from Google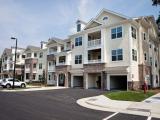 Apr 2019:
I have lived here for almost two years. I had squirrels get in the roof last year and can hear them gnawing at wood and running around in my ceiling. Response was

great

last year and they trapped the animals and had them removed. This year the same thing has happened. As you can see from the screenshot attached, they have had an

awful

response time to my

problem

. They did

not

provide any updates, and I had to call and

leave

message and submit multiple requests in order to have my

complaint

heard. Otherwise it is a

nice

place, but I would have an actual emergency and have to deal with their maintenance team,

awful

. Review from Google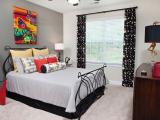 Apr 2019:
I

didn't

think I could

love

this community any more but then came the renovations- Wow! The Morgan at Chapel Hill is the

best

apartment complex- its pet

friendly

with 2 dog parks,

convenient

located to everything, the grounds are meticulously maintained and the pool is

amazing

. The staff is so helpful and

friendly

but my favorite thing is the Amazon Hub where I

never

have to

worry

about my deliveries. Review from Google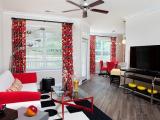 Apr 2019:
I

didn't

think I could

love

this community any more but then came the renovations- Wow! The Morgan at Chapel Hill is the

best

apartment complex- its pet

friendly

with 2 dog parks,

convenient

located to everything, the grounds are meticulously maintained and the pool is

amazing

. The staff is so helpful and

friendly

but my favorite thing is the Amazon Hub where I

never

have to

worry

about my deliveries. Review from Google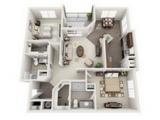 Apr 2019:
Lived here for almost 5 years and really

enjoyed

my time here. Aprtments are

great

and everyone that works there is

friendly

and

easy

to work with. Maintenance staff took

care

of any work orders in a timley manner and the staff was

always willing

to

help

with anything I needed. Review from Google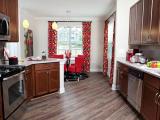 Apr 2019:
I

love

this property!!! The office staff is always so

friendly

and accommodating. The maintenance staff always treats my service requests as priority, no matter how minor the issue is. You can tell management really cares about their residents because they are actively trying to make the property better with renovations. They have really exceeded my expectations! Review from Google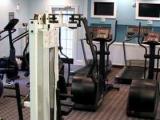 Apr 2019:
I

love

this property!!! The office staff is always so

friendly

and accommodating. The maintenance staff always treats my service requests as priority, no matter how minor the issue is. You can tell management really cares about their residents because they are actively trying to make the property better with renovations. They have really exceeded my expectations! Review from Google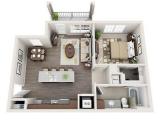 Mar 2019:
This property is gorgeous! The amenities are really

nice

, the renovations are

beautiful

and the staff is SO sweet. 5***** For sure! Review from Google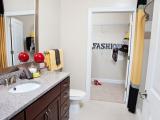 Oct 2018:
I just moved out of The Morgan at Chapel Hill (previously Alta Springs) after living here for 3 years and I have to say I will definitely miss living here. I highly recommend this apartment complex based on my experience. The rent is very reasonable considering the drop of in quality or similar places, the location is outstanding, the amenities are top-notch, the customer service representatives are timely/

professional

, and the other tenants were

friendly

/respective. Overall this is a

safe

, family-

friendly

, economical, and

easy

place to live. We moved out because we were moving from the area, but if we came back to this area we would definitely live here again. Review from Google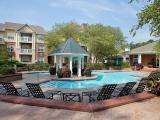 Sep 2018:
Amazing

location in chapel hill. Bus stops located few steps from the property but

well

worth it. Staff is

awesome

! The service team is

excellent

. Highly recommend the Morgan! Review from Google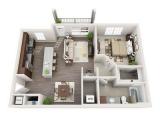 Sep 2018:
It's been a month since I moved to an apartment at The Morgan. So far I am delighted with my choice. All the front desk and maintenance people have been helpful,

courteous

and

efficient

. Moving in and learning about the amenities was

easy

, thanks to the personnel's readiness to provide information. The apartment was impeccably

clean

and recently upgraded. When some repair was needed, the job was completed

efficiently

as soon as it was requested. Every member of the personnel greets you with a welcoming smile. I am particularly

impressed

with Toni and Lisa who took

care

of a small

problem

or two for me in the first few days after my arrival. I really look forward to enjoying my stay at this address. Review from Google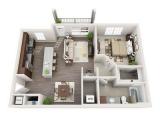 Sep 2018:
I

love

living here. The apartments are

nice

, the complex is

clean

and the amenities are

great

! There are a lot of young professionals in the area, such as myself, so it

doesn't

have the same college feel a lot of other places in Chapel Hill give off. The pool is

nice

, and there are regularly scheduled

events

and

free

food. I

would recommend

living here. Review from Google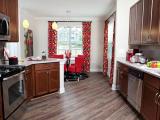 Aug 2018:
I've lived at The Morgan for

close

to a year now, and I have loved living here! We ended up extending our lease another 6 months with the

help

of Lindsay from the office, and she was so accommodating in the

easy

transition. The staff at The Morgan are always

friendly

, and the amenities that the complex offers are

great

! Amazon Hub has been such a

great

addition, and the community

events

cater to all the residents. If you're looking for a place

close

to the University, you

can't

beat the pricing and proximity to everything that The Morgan provides! Review from Google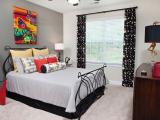 Jan 2018:
I recently moved into one of there units. I had several

issues

upon moving in. They were

quickly

resolved but should have been taken

care

of prior to my move in. Review from Google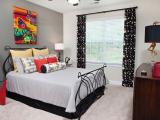 Oct 2017:
I lived four years at Alta Springs, and had overall a

great

experience. The apartments are

nice

, the machines in the gym are

good

and

new

, the pool is

well

maintained, and the community is

quiet

despite the many students living there. I also liked the location, there's a Harris Teeter nearby, the highway, and Franklin St is around 5 minute

away

by car. I also had a

good

experience with Sydney, one the property managers. There's only one downside, Greystar should make a financial effort for tenants who need to

break

their lease early, but are willing to move in another Greystar property. Review from Google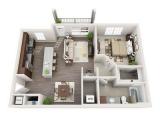 Sep 2017:
I have really

enjoyed

living at Alta Springs. The pool and gym are

amazing

! The staff has been

great

and very responsive. Review from Google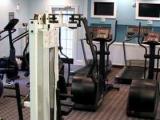 Jan 2017:
don't

live here unless you want to constantly

fight

random

charges

like: 1) what's this second garage on my bill this month I only have 1 garage 2) why is my

water

bill $300 3) this was

broken

when I moved in why are they

charging

me for it 4) what

good

is a pet

deposit

if you're going to

charge

me the full price of whatever my pet

breaks

You get the picture. Review from 1/3/17 on Apartment Ratings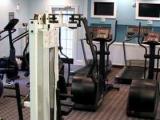 Aug 2016:
Moved in to all brand-

new

appliances, a

clean

apartment with

clean

carpet, and extremely

friendly

front office staff, maintenance staff, and contractors! Neighbors are very

quiet

and

nice

. The valet

trash

is fabulous! Living here is so

close

to everything I need, and I

love

having an apartment

close

by with a

wonderful

(and

well

-working) AC/Heat system given how hot it has been! Having a screen door to our porch is

nice

and I

love

how high-quality the gym is! Review from 8/15/16 on Apartment Ratings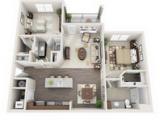 Jun 2016:
I completely disagree with any

poor

reviews regarding alta springs. I've lived here for 2 years now, and this has by far been the

best

apartment I've ever lived in. Very

spacious

apartments with

nice

big

balconies. The management is

amazing

. The responsiveness to maintenance requests, even things that are by no means urgent, are very prompt. They email you when you have a package delivered to the office so you

don't

have to wonder if it's there. They host lots of community

events

like pancake breakfasts, taco Tuesday's, Durham Bulls games, grill outs and loco pops by the pool. And the

new

gym is unbeatable. Plus the location is

great

because you can easily hop on 40 and go to Durham or get on 54 and be at UNC hospital in 5-10 minutes. And there's a Harris Teeter just

across

54. I

would recommend

this place without hesitation. Review from Google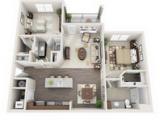 May 2016:
Alta Springs has been

great

-

nice

apartment,

great

staff, upgraded amenities, and very

convenient

location. I highly recommend Alta Springs! Review from 5/19/16 on Apartment Ratings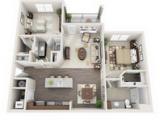 Feb 2016:
I have really

enjoyed

my experience of living at Alta Springs. The location is

great

- very

convenient

to both UNC and Durham/Raleigh. The grounds are

beautiful

with

great

amenities (pool, gym). The apartments are very

beautiful

and high-end. Review from 2/15/2016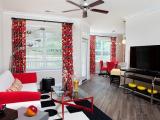 Jul 2015:
The reviews on google are

outdated

or inaccurate in my opinion. I have lived here for 14 months. (it is July 2015). It is

great

. The price is really

good

, apartments are

nice

, the walls are

not

the thickest, so sometimes you can hear your neighbor's TV or music but it is

not

too

bad

. The maintenance staff is

fast

and

courteous

. The

new

gym is small, but

nice

. The pool is

great

. As for the

noise

from

construction

and theft... the

construction

is over. that is an

old

posting/review. The theft I have

never

experienced nor heard of any incidences in my time here. It is

not

luxurious at all, but it is

good

. And it is

good

with an

amazing

price. When looking we found places that we liked only slightly more, but those were 100s more a month. That is why I give it

5 stars

. Very

affordable

,

nice

,

safe

,

quiet

,

good

service,

friendly

Review from Google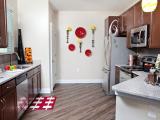 Apr 2015:
I

love

Alta Springs! It's in the

perfect

location with

easy

access to Durham, Chapel Hill, and Raleigh, and there are so many

great

places

close

by! The complex landscape is immaculately maintained. Office staff is

friendly

and helpful. The gym is

great

. The maintenance requests get addressed promptly. I have extremely high standards for living, and Alta Springs meets all my expectations! Review from 4/09/15 on Apartment Ratings