Additional Reviews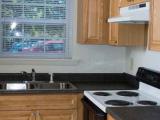 Jul 2019:
Not

a

bad

place to live at all, especially in their price range. A little off the beaten path and very

nice

and

quiet

. we've lived here almost a year now and the very few

problems

we have had have always been taken

care

of immediately by

friendly

folks. Review from Google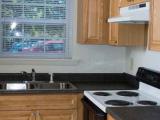 Mar 2019:
This was my first time trying to rent an apartment by myself, and my experience was made so much easier by the helpful,

friendly

staff at Laurel Ridge. Knowing that they were

always willing

to assist me, or answer my call if I had a question, really made me feel valued as a tenant, and I'm going to stay here again next year as

well

. Being a student, I loved campus being a

quick

bus- ride

away

, and

free

parking is always greatly appreciated. The neighborhood is

clean

and

safe

, and the pet-

friendly

aspect means I get to see a dog almost every day, which I

love

. Overall, I have thoroughly

enjoyed

my experience so far, and I'm looking forward to another year! Review from Google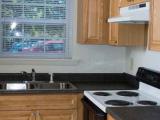 Mar 2019:
Laurel Ridge is a

great

place to live! It seems to be mostly graduate students and families, so it is a very

quiet

atmosphere. The apartments are a little older, but for the price and location, it is

well

worth it. The two and three-bedroom apartments are two stories, making them feel very

spacious

, with washer/dryer units in the apartment. Laurel Ridge is walking distance to campus/Franklin St., while still being conveniently on Highway 54 for

easy

access to grocery stores, restaurants, etc. The staff in the office are always so

nice

when I

stop

by and they are

quick

to fix any maintenance request. I highly recommend this apartment complex! Review from Google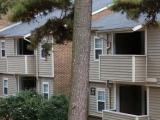 Dec 2018:
I have been renting a townhouse at Laurel Ridge for 3 years. It is a

great

place to live with a

great

sense of community. The community

events

have been a

nice

touch. The management staff responds

quickly

and is always

friendly

and helpful. I have been mostly

impressed

though by how

wonderful

the maintenance staff is at addressing

issues

in a timely manner. Review from Google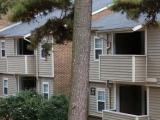 Dec 2018:
Laurel Ridge has been

great

to live at. It's a very

quiet

community with mostly professionals and families, though there are a few college students around as

well

. The property is

well

kept and any

issues

in apartments are dealt with

quickly

by the maintenance guys. The office staff is kind and helpful and coordinates several

events

for residents throughout the year. I

can't

speak for all apartment types, but the one-bedrooms are quite

spacious

. The kitchen has

plenty

of counter space if you like to cook, and either the living room or bedroom has enough room to setup a small office workspace. The one thing I miss is having a washer/dryer (

none

in one-bedrooms at the moment) but the on site laundry room is properly maintained and rarely crowded. Other than that, the location is

great

(25 min walk, 7 min

free

transit bus ride to UNC), and it's Review from Google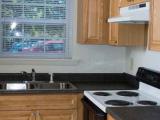 Nov 2018:
I have lived at Laurel Ridge for over two years and

love

it. We are within walking distance of Franklin Street. They have

fun

resident

events

that make us feel like they really

care

about us. The couple of times maintenance has had to make a repair in our apartment has always been done promptly and professionally. I highly recommend living here. Do yourself a favor when you are looking and take a tour of the property. Review from Google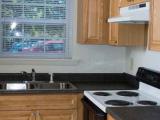 Oct 2018:
I have lived at Laurel Ridge for 6 years. I would have

left

a long time ago if I

didn't

like living here. The apartments were built in the 70's, so the property is older, but they maintain the property extremely

well

. The management team has

changed

over the years, but I have no

complaints

about them. Through out my entire time here I have been

impressed

by the

quick

reaction to my service request. The community is diverse, and the location is outstanding. I work on campus, and can walk to work. My biggest compliment would be that they respond to service request immediately. So, if you have a

problem

with your heat, AC,

water

...anything...they will fix it immediately without question. I also

love

the fact that they have a

nice

office where you can pick up packages. I am a fan of Laurel Ridge. If you need a place

close

to campus (wit Review from Google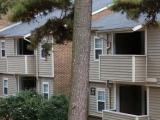 Sep 2018:
I have lived at Laurel Ridge for 3 years and have really

enjoyed

living here. The office staff are all

friendly

and helpful. The communal facilities, such as the pool and laundry room, are

well

kept and any time I have requested maintenance, the

issues

were fixed in 24 hours. It is a

great

place to live and is easily commutable to UNC campus by bus, bike and even walking. Review from Google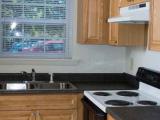 Apr 2018:
I've been living at Laurel Ridge for the past year and am very

happy

! The staff has been ultra helpful— repairs happen

quickly

, they keep packages

safe

and

organized

, and the park/pool/court area is always looking

clean

and inviting!! In addition, they keep our mini area of grass mowed, brush our sidewalk all the way to the door of any debris (so

nice

after a storm!), and even snowshovel! There are also resident

events

and my neighbors are

friendly

— I really feel cared for and part of a community living here. My only

complaint

is that the apartment seems to

leak

heat in the winter so our energy bill can

run

a little high in those really cold months. Overall, very

happy

though! Review from Google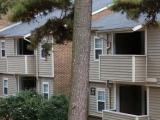 Mar 2018:
I have lived at Laurel Ridge for almost 5 years. The office staff (and Laura the apartment manager in particular) are always very

friendly

and very responsive to queries. It is very

easy

to place maintenance requests and these are dealt with in a prompt manner. The complex itself has

nice

amenities: a pool, a tennis court, a dog park and a volleyball court. The location is

great

, it is

safe

and an

easy

15 minute walk to UNC or the supermarket.

Great

transport links on the bus routes. I would

definitely recommend

living here! Review from Google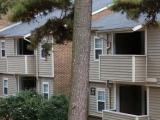 Mar 2018:
We have lived here for nearly five years and are very

happy

.

Affordable

and

spacious

for the price, it's conveniently located

near

walking trails with access to carborro and Franklin (about a mile). Very

friendly

and attentive staff and management and pet

friendly

! Review from Google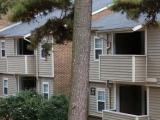 Jan 2018:
Great

staff. We

love

the dog park which has a lot of space to

throw

frisbee for dog. Has large pool and

nice

tennis courts. Maybe could add a few more street lights and sometimes no parking if you come home

late

. Review from Google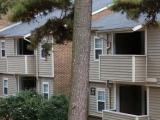 Jan 2018:
It's a

great

apartment complex. The staff are

friendly

and helpful, and the maintenance crew fixes things

fast

. When our heating coil

failed

during freezing weather, they came out that

night

and

didn't

stop

until it was repaired. The neighbors are

quiet

and amenable. It's very

convenient

for buses to UNC and/or Franklin Street, and the kids' schools are

great

. Review from Google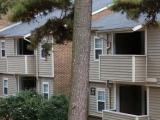 Jan 2018:
I have lived at Laurel Ridge Apartments for more than 10 years. The staff and maintenance team do an

amazing

job. They are cheerful, helpful,

efficient

, and always on top of things. The grounds and common areas are immaculate. Parking lots are plowed and sidewalks shoveled as soon as a snow

event

ends. Having repairs done is as

easy

as

leaving

a message. When you get home from work, they have been taken

care

of. They apartments are

spacious

, comfortable, and in

good

repair as

well

. Recreation areas include a

beautiful

pool, tennis courts, volleyball area, playground, and access to a gym at a sister facility. Life's very comfortable here! Review from Google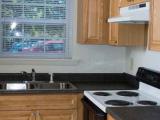 Jan 2018:
I have lived at Laurel Ridge for more than a year and a half and really

enjoy

it! The community is diverse (filled with undergrad and grad students, professionals, and families). My neighbors

are helpful

,

friendly

, and "neighborly" and I

love

that there are so many trees on the property! The property management team is

great

and the maintenance team is very responsive and

efficient

. I

love

the

close

proximity to Chapel Hill (campus and downtown) and Carrboro. The complex is

convenient

to public transit, as

well

. Review from Google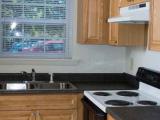 Oct 2017:
Have been staying here from two months. The office staff are

very helpful

and

courteous

. The apartment is very

spacious

and absolutely in

noise

-

free

environment. The maintenance requests were immediately attended and solved on the same day. One

problem

I found was

roaches

. But every Friday, they spray the insecticide to control the

bugs

. Overall, its very

pleasant

stay for me. Review from Google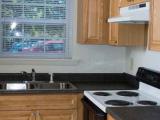 Jul 2016:
Have been living at Laurel Ridge for two months and

really like

it. The staff are all

friendly

and helpful, the maintenance lead lives on-site and is very prompt.

Pest

service comes every Friday and can be scheduled to spray your unit any week (

great

for living in the wooded Carborro area). My unit was

clean

when we moved in and they

quickly

fixed any

problems

. There has always been

plenty

of parking but I will post and update about that when all the undergrads move back in town. Review from Google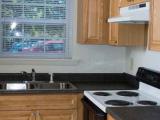 Nov 2015:
Just sign my lease with Laurel Ridge. I have to give a special thanks to Michelle and Laural. They really made me and my family's day. So

professional

and very

caring

. Made our move smooth and

easy

. There are

not

enough word that can describe such a

wonderful

set of women. Our apartment is flawless and nicely set up. Ken the manager is

great

! Even the maintenance guy was

awesome

. If anyone looking for a place to feel warm and welcoming then come here. You

won't

regret

it! Thanks Laural Ridge! You Rock! Review from Google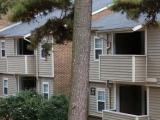 Jun 2015:
I definitely liked my stay here. The managers are very

professional

and helpful, and maintenance couldn't be any more

efficient

. The rent was also reasonable. And the location is pretty

good

- you can walk or bike to Carrboro, UNC or the western end of downtown Chapel Hill via Laurel Ridge's back gate (adjacent to the tennis courts). Review from 6/22/15 on Google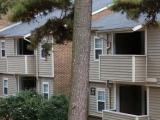 Jun 2015:
Wonderful

and

safe

neighborhood to live in. Walking distance for UNC hospital and campus. Ashley, Michelle, and maintenance staff were the

best

!! We have

enjoyed

our time @ Laurel Ridge and will miss the community Review from 6/11/15 on Google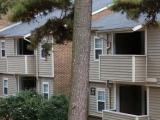 Jan 2015:
Laurel Ridge is really

close

to campus and you

don't

have to pay the campus premium to live nearby. You're the first to get off the bus when it goes off campus, but unfortunately you're also the last to get on the bus when you're heading to campus and you have to cross a busy street to get on the other side of the road with no crosswalk.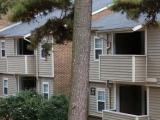 Jul 2013:
Pros

:

Nice

sized apartment,

convenient

to campus for a graduate student (J line), really

great

property management team - always

pleasant

to work with.

Cons

: -Wall did

not

connect with flooring, which provided an entrance for

water

bugs

.

didn't

realize the

problem

until mid-summer. Stuffed newspaper in the gap and got a

good

spray, which seemed to fix the

problem

. Check for that issue, prior to move in. -Friend had two

break

-ins within two weeks, through her back patio. I

recommend no

t getting a ground floor unit. Overall, I

enjoyed

my experience. I would live there again, if I were a UNC student. Review from 7/16/13 on Apartment Ratings