Additional Reviews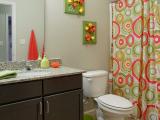 Jan 2021:
Lark is a

great

location and environment but they take the cheapest way to do everything. The internet

sucks

and we've reached out to Scion themselves about it. The staff is very

nice

but we spent half the year w a giant microwave taking up half our counter space bc it took that long for them to get a

new

one for over the oven, and now we've been without a washer for 2 weeks since it

broke

and they are too

cheap

to replace it without trying several different parts first.

Not

paying

crazy

rent to have to tote my laundry like I live in a dorm.
Mar 2020:
Lark is the

perfect

place for UNC Chapel Hill Students. They have a shuttle that takes you to and from campus. The apartments are

spacious

and its

nice

having your own private bathroom that you

don't

have to share with roommates. Personally my favorite part of living at lark is the pool and the gym. The only thing I wish was better was the parking but with the campus shuttle It

doesn't

really bother me.
Sep 2019:
not

worth the

cost

, wish I would have lived somewhere else! The shuttle is completely

unreliable

and has made me

late

to class or work several times. The staff

never

communicates to their residents that the shuttle

isn't

running and then occasionally gives Uber codes that only cover a fraction of the price. On top of that the management is

HORRIBLE

. They are

not

willing to

help

their residents and I have sent numerous emails without ever receiving a response. It took numerous

complaints

to get them to acknowledge my

complaint

that

COCKROACHES

were in our apartment. Bottom line this apartment complex does

not

meet the standards it should for the price it

charges

!!!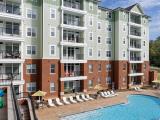 Jul 2019:
Great

off campus living for Juniors and Seniors;

clean

with a helpful staff, and

good

amenities (pool, weight rooms). A bit

pricey

but

well

worth the experience. Review from Google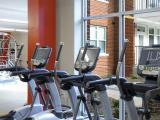 Jul 2019:
My time at Lark was

nothing

short of spectacular. From the shuttle to the pool, Lark succeed in providing me with a home

away

from home. Special shout out Rachel Emerson for making brightening up people's day a part of her job as a housing consultant! Review from Google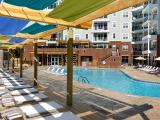 Jul 2019:
Although lark isn't

perfect

, I haven't had too many

problems

. The people who work at lark are very kind and always ready to

help

. Hunter is one of the newest and sweetest at the front desk! Always

friendly

and helpful! Dwayne is the

best

maintenance guy anyone can ask for and is

always willing

to

help

even when he isn't on the clock or requires to...he goes above and beyond! Review from Google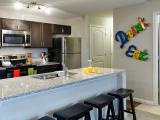 May 2019:
Lark tricks people into living here by hyping up the shuttle when in reality the shuttle is

useless

. One of the drivers is reckless and off schedule to the point that residents are

afraid

to ride with her. It's easier to take UNC buses and get off at the

stop

in front of University apartments. It "

breaks

down

" multiple days a week also and leaves students without a ride to class in the morning. They will respond to this review saying they offer uber codes when the shuttle is

down

, but the codes

never

get sent out until 9:30. The shuttle should start at 7 am, so that's 2.5 hours unaccounted for. Parking is a huge issue at Lark. I find it funny that this apartment complex has nowhere

near

enough parking spots for its residents. Probably because they

enjoy

ripping people off. They have cramped as many residents into a small building in order to make as much money as possible. Lark provides a portion of their residents parking for $115/month while others have to pay for off-site parking spots at

sketchy

unlit locations Review from Google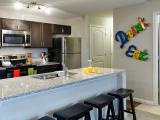 Mar 2019:
DONT LIVE HERE!! So

overpriced

and you get THE

worst

customer service of all time

not

sure what is

worse

the DMV or Lark. They do

not

care

about their residents AT ALL. They continuously jack up their prices and are

not

much less

expensive

than carolina square despite the fact that you are 25/30 minute walk from the Pit. The "amenities" that they provide are basically non existent. The shuttle has

never

worked consistently for at least a week. Totally

unreliable

and they will send you uber codes at 1030 (doesn't

help

when you got up for your 8am and there was no bus) that don't even work!!!!! To continue on this

lovely

trend parking is an extra $100 a month!!!!! It's absolutely

insane

!!!! There's a

new

apartment complex being built next door (yay for all the

noise

that starts at all hours of the day) but as soon as that's built you

best

believe half of Lark's residents will

leave

. #bringluxback Review from Google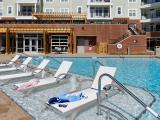 Aug 2018:
They

charge

you

crazy

fees

for no reason. In the middle of the year they

charged

each of my 4 roommates a $90 carpet cleaning

fee

and they just cleaned the living room. Our carpet

wasn't

even

dirty

so This was just

ridiculous

. They misplaced many of my packages which were eventually found, but still very stressful and annoying. Lark is

not

worth the price.

don't

live here. I

regret

living here. Review from Google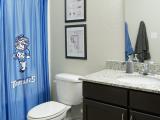 Jul 2018:
don't

waste

your money on these apartments. Completely

unprofessional

management team. We pay obscenely high rent with little return in customer service or professionalism. I recently had a very large limb fall on my vehicle after living at this facility for 2 years. I was offered no assistance at the time, even with the 24-hour on-call staff that is paid for with our rent. The individual on-call did

not

assist in removing the 500 lb.+ limb, instead I was

left

alone in the parking lot to solve the

problem

myself. The management then

lied

and told me the tree was

not

owned by them and therefore

not

their responsibility. This proved false as I spoke with multiple sources confirming their ownership. This reflects the

shady

practices of the management that would continue throughout my communication with their staff. Additionally, when the

damages

Review from Google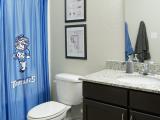 May 2018:
The amenities are

great

!

Love

the gym and pool. The gym has everything you need! Rooms are very

spacious

and

love

the private bathroom per room. Kitchen has

great

appliances. Same goes for the washing machine and dryer! The lux shuttle is also very

convenient

when going to class. Review from Google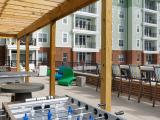 Mar 2018:
Too much and

not

enough--- Lux wants residents to

enjoy

the amenities, but if you need a parking spot or a response from their office, that's

not

included in the rent. Rent is drafted as are the various

fees

, and there are

fees

---- for everything - please know that there will be duplicate drafts from your account that you must monitor and manage - because they will

not

catch them or correct as

quickly

as you'd expect. I see why students

love

the place....but most of them are

not

paying the tab.... Review from Google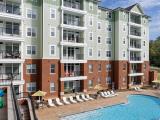 Mar 2018: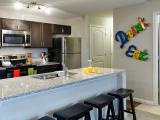 Mar 2018:
Great

amenities including shuttle to campus (super

convenient

), pool, tanning, gym, basketball and volleyball courts. Parking can be

difficult

and guest passes often

run

out. Walls are

thin

and can hear people clearly from outside of apt at times. However, rooms are

spacious

and

well

maintained with

new

appliances, furniture and upgraded fixtures. Maintenance requests always attended to promptly. Staff always

friendly

and helpful with occasional

events

organized

for residents. Overall very

great

for the price. Review from Google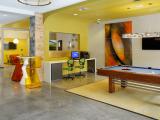 Mar 2018:
A

perfect

place to live for a college student. Everything you need is right here.

Great

location to Franklin and the shuttle makes getting to campus super

easy

. Whenever there is an issue, maintenance is here almost immediately to fix it. Everyone who works here is

awesome

. I just

love

it here! Such a

great

place to live and

not

planning on

leaving

until I graduate. Review from Google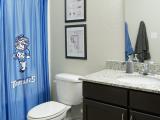 Mar 2018:
Living at Lux has been one of the

best

decisions I have made! Bummed I waited until senior year to move here. The staff is

awesome

and super

friendly

, making an effort to befriend every resident and always asking if I need anything. The amenities are

unmatched

by any other housing complex in the area. The pool is so

nice

and always

clean

, and the workout facility is

well

-equipped and incredibly

convenient

. The shuttle is also super

efficient

and saves me a ton on parking. Also, it is a blast getting to live in the same building as your friends! Would highly recommend to anyone looking for off campus housing. Review from Google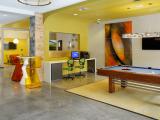 Feb 2018:
In all of my years working in the service industry,

never

have I seen people deal so

poorly

with their customers as the management of Lux does.

Rude

,

inconsiderate

and flat out incompetent only begin to describe the upper management you have to deal with while living here. From

breaking

the contracts and agreements made in the lease, to maintenance workers that barge into your room whether you are dressed or

not

the employees and management of this facility seem to think they can take advantage of their residents because they are college students who

don't

know better or

won't

fight

back. Review from Google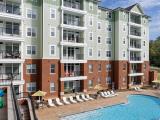 Dec 2017:
Pros

: Staff is really helpful and

friendly

! On-site

events

are

great

. The apartment itself is

nice

with updated appliances

Cons

: Shuttle

doesn't

run

after 8 pm or on weekends anymore, parking for visitors is

difficult

Review from Google
Dec 2017:
Lux at Central Park has a

nice

community and college atmosphere! The staff is very

friendly

and says "welcome home" after coming back from a long day of classes. The amenities are definitely a

pro

living at Lux, especially the shuttle bus service. It is pretty reliable during the week and a

convenient

way to get on campus. The apartment complex is definitely a

fun

place to be around! Only downsides are the wifi service in the building (especially at

night

when many students are on it and

nothing

will load), as

well

as the

trash

/dumpster placement. For as

big

as the apartment complex is, it would be

convenient

to have dumpster and recycling bins on both ends of the building, making it easier for all residents to take out

trash

. Besides that, Lux has a

fun

and welcoming environment for college students! Review from Google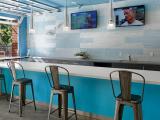 Dec 2017:
Living at LUX has been a

great

experience. The staff is super

friendly

, the amenities are so

nice

and

well

-maintained. It's still walking distance from campus, 15 or less depending where on campus, but the shuttles are

always helpful

when I don't feel like walking. I would highly recommend. Review from Google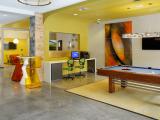 Dec 2017:
I really do like these Student catered luxury apartments. The apartments are catered to the interests of a younger population. They are modern on the inside and are kept up to date. The appliances are all

new

and

nice

. They are sizeable rooms that come fully

furnished

. I

really like

hanging out by the pool in the summer & there are always people playing basketball. One thing I do

not

like about Lux is the

poor

cell coverage. If you are

not

connected to the WiFi then don't expect anything to load on your mobile devices; it's like we stepped into the mountains. I would

definitely recommend

Lux apartments to undergrad students looking for a

fun

atmosphere to live. Review from Google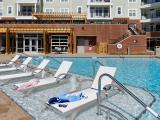 Aug 2017:
The staff has been one of the most energetic and helpful management teams I've seen at any of these student housing apartment complexes. I've always been treated with respect and these are some of the sweetest apartments

close

to campus. The pool is

amazing

the

events

at Lux are

insane

!

Leaving

for college and going out on my own was scary. I'm glad I was able to find my second family here at the Lux, without them I

wouldn't

have made it through the last four years. Thank you Lux Family for always being there for us! Review from Google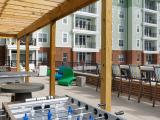 May 2017:
The apartments are very

nice

and comfortable, and the staff is

great

for all of your basic needs. They have a

decent

gym and offer shuttle service to all of the major locations on campus throughout the day. The only notable drawback is how

thin

the walls are - they went really

cheap

with these to the point where you can hear your neighbor having a conversation in the other room. This can be a particular nuisance if you have a

big

event

and your neighbor decides to get

drunk

and

loud

at 3 in the morning. Review from 5/17/17 on Google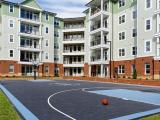 Mar 2017:
DO

NOT

LIVE HERE. Many other people have

complained

about management, but here are some specific examples... A parking space costs $115 PER MONTH and it's

impossible

to even get one. Many, if

not

most, of their residents park off site, BUT they really

don't

have any temporary parking for unloading groceries or packing your car with luggage to go out of town. All they have are five "future resident" parking spots to be used after office hours, because they are used for tours. First of all, I'm

not

going to plan to go out of town only once office hours are over. Secondly, those five spaces are usually always filled so there's no place for me to park anyways. Review from 3/20/17 on Google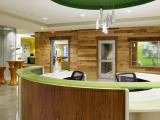 Sep 2016:
Disappointing is an understatement! Customer service does

not

exist.

don't

expect an email or return phone call EVER.

Problem

solving is clearly

not

a goal. We were sold on the shuttle hours that were advertised and it turns out, they were cut back! The attitude of "too

bad

" is what you get. Year 1- a clerical error (

not

in my favor) took months to resolve and now the parking drama has brought me to "share" with other parents to

beware

of the

lack

of responsiveness and a

professional

staff. I can promise you this, you will

NEVER

get a response from the corporate office! Beyond aggravating and a

waste

of my time! Unfortunate with so much to offer. Review from 9/2/16 on Google