Additional Reviews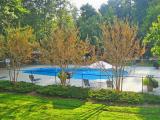 Aug 2019:
I've tried 3 different numbers to get in touch with them and I've gotten

nothing

but pure silence and then the phone hung up Review from Google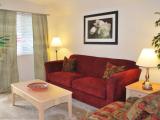 Jan 2019:
Visitors point of view You will pay $250 pet

deposit

per pet (cat/dog) plus $45 a month. You

can't

grill outside... you have to share 1 grill for apts A-Q (16 apts each) located by the office. If you use the pool, you have to take your soaking wet towels inside, and either wash them right

away

, or

throw

them in the dryer.. cause if you hang them outside, you'll get

fined

$25-$35. Make sure your visitors park in visitors parking.. still

not

a guarantee they

won't

get

towed

... the car can get

towed

20+ miles

away

There are areas where rain floods the sidewalks. On any given day you can

smell

pot

inside, and out of the apartments. People drink in the parking lots, and play

loud

music all times of the day, and

night

. People work on their cars, and

leave

them jacked up, and unattended. Repairs can take weeks, and or months to be fixed if at Review from Google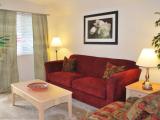 Nov 2018:
If i could give

zero

i would. The only reason im doing this is to

stop

somebody from making the same

mistake

that we did. Now my recommendation if you have

nothing

else and this is your VERY LAST option pick maybe a top floor on the end. Ive been here since Feb 2018 and i have had to call them once or more at least every month since ive been here. My first call was a week after we moved in and our locks were

changed

and nobody notified us on a Saturday! We had both gotten off work and arrived home with groceries at 10:30 pm we called and the maintenance manager said there was

nothing

he could do since the office wasnt open and to call and pay a locksmith. After 3 hours we finally got into the apartment! They had to drill the lock and give us

new

keys bc theirs didnt work. Another time was recent and i called and informed them of the

water

leak

Review from Google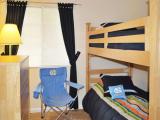 Sep 2018:
GREAT

PLACE TO LIVE. TERRIFIC OFFICE STAFF AND MAINTENANCE.

BEAUTIFUL

REFURBISHED APARTMENTS, VERY

CONVENIENT

LOCATION TO SHOPPING AND MAJOR HIGHWAYS. HIGHLY RATED SCHOOLS . REASONABLE RENT, AND LOTS OF AMENITIES. BEEN HERE

CLOSE

TO 2 YEARS AND LOVING IT. Review from Google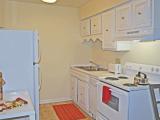 Jul 2018:
My family and I have stayed in EstesPark for the past two years, it has been a

wonderful

Place to call home. The office staff is Awsome,

friendly

, helpful, they always comply in a timely manner, and are willing to go the extra mile for their tenants. The maintenance guys

courteous

, extreamliy

knowledgeable

, and timely as

well

. The grounds are very

well

-kept and management seems very committed to improving of the community and the overall stay of the tenants . This property is an

excellent

location for students as

well

as families seeing that entertainment, shopping, and parks are all less than a five minute bus or Uber ride

away

, 10 minutes if your walking. If I didn't need more space for my family then I would definitely renew my lease. Thank you Estes Park for making us

apart

of the family. Review from Google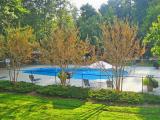 Jun 2018:
I've lived here for 6 months now and I

love

it! The apartments are older so there are occasionally some

issues

but maintenance is very responsive so I didn't subtract a star. I have

never

met a mean person in this complex. The office staff are especially

nice

; they even send signed birthday cards to their tenants. Very family

friendly

. Since I've lived here there have been at least 10

events

for families. Review from Google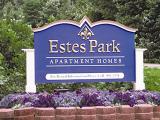 May 2018:
Terrible

place to live management is very discriminative and

rude

! I'm 8 months pregnant and since I'm

not

renewing my lease I'm being

charged

758$ for an extended lease of a week and 3days because I gave my

notice

a week

late

when I was unaware that it was

late

and received a

notice

that said I had until the 15th of may to let them know if I was renewing or

not

and I took my

notice

to the office the 14th of may and the manger extended my lease without consent and

lied

and said they notified me serval times which I

never

received anything but that 1letter and responded within the given date. Apartments are

cheap

but you get what you pay for! Review from Google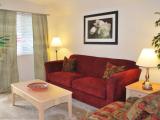 May 2018:
I was looking for somewhere inexpensive to stay so as I

don't

have to live in poverty just to keep from being homeless. I saw the price for Estes Park and decided to read the reviews. Now I've decided that poverty it is! Damn! I

can't

believe that this is a place located in Chapel Hill. I'm from ghetto ass Kansas City for christ''s sake and I'm

afraid

that if I moved into Estes Park it'd be like I've moved back to the Kansas City

projects

. I feel deep sympathy for the people living there. These reviews are

horrible

. Review from Google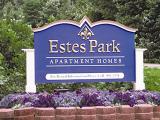 Dec 2017:
I

can't

wait for my lease to end. The only

good

thing about this place is the

cheap

rent but you get what you pay for really. Constantly finding and killing

roaches

in my apartment and I

don't

live

dirty

. The only area management pays to treat is under the kitchen and bathroom sink so it

doesn't

do much

good

when

roaches

are everywhere. Maintenance does their

best

to keep the grounds

clean

but

trash

is always

overflowing

from the dumpster

near

my apartment and in the summertime it wreaks of

garbage

.

Beware

of renting here. It's the cheapest place in the Chapel Hill area but really

not

worth it. Review from Google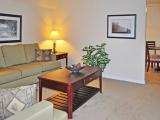 Nov 2017:
I lived in Estes Park 16 years ago. It's

nice

to read the reviews and see it's still

terrible

and

disgusting

. The funny part is I was paying $525 a month for a 2 bedroom apartment. If I read the website correctly they are wanting 7-9 hundred for a one bedroom. Man I

hate

it for y'all. Review from Google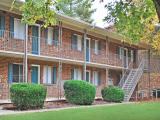 Sep 2017:
ESTES PARK APARTMENTS IS A

GREAT

PLACE FOR SINGLES, COUPLES AND FAMILIES, THE GROUNDS ARE BEAUTIFULLY KEPT AND THE RENOVATED APARTMENTS ARE GORGEOUS. THE LOCATION OF THE APARTMENT COMPLEX CAN

NOT

BE BEATEN. IT IS

NEAR

SHOPPING, MAJOR HIGHWAYS AND

EXCELLENT

SCHOOLS. THE RENTAL

COST

IS ALSO UNBELIEVABLE FOR ALL YOU GET. THE MAINTENANCE CREW IS TIMELY,

EFFICIENT

AND

COURTEOUS

. THE OFFICE STAFF IS

AWESOME

. THEY ARE KIND, PERSONABLE, AND MOST OF ALL PATIENT. THEY HAVE TO BE TO PUT UP WITH ME !!! I HAVE LIVED HERE FOR ONE YEAR AND HAVE SIGNED A

NEW

LEASE TO CONTINUE MY RESIDENCE. I HIGHLY RECOMMEND ESTES PARK APARTMENT, IT IS A TERRIFIC PLACE TO CALL HOME. Review from Google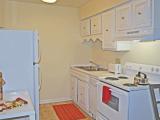 Aug 2017:
Just moved in recently and so far so

good

. My expectations were

not

great

considering the other reviews, but with the renovations (

new

carpet,

new

appliances, a

new

window in the living room) and the size of the 2 bedroom place for the price, it is pretty

great

. There were some

problems

with the place, but the office lady sent over maintenance right

away

to fix most of the biggest

issues

. Considering the price and the age of the apartments, it is

great

for students or anyone on a budget. The environment is fairly

quiet

, which is

nice

.

Negatives

: parts of the outside can be

dirty

, there are too many smokers that

smoke

outside of their apartment doors and the

smell

and

smoke

lingers and

stinks

, I wish they replaces all the windows because some of them are really

old

, and the occasional

roach

(to be expected given the area). All told: a

good

plac Review from Google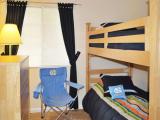 Aug 2017:
Quiet

and

safe

place to live, where the

beautiful

Wilson park is right

across

the street. Although the apartment itself is

not

in the

best

condition, but the management staff & leasing office ladies are very

friendly

and helpful. I reported some

issues

with my

new

apartment in the morning and one of the staff came by that afternoon and fixed most of

problems

. I was a bit concerned and

didn't

have the high expectation about this apartment after reading all the

negative

reviews on google, but it is far better than I thought. Review from Google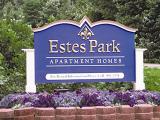 May 2017:
Though the apartments themselves

aren't

the most premium, the people are incredibly

friendly

and welcoming. Anyone who visits this area will be struck by the fact that everyone hangs out on their stoops in the evenings. The accommodations are very

cheap

and there is a bus which will take your anywhere you need to go in Chapel Hill and Durham. Review from 5/24/17 on Google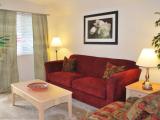 Apr 2017:
Safe

, but definitely

poorly

managed. Maintenance "cleans" apartments between renters by painting over grime. Neighbors are

loud

and weirdly nosey (I've seen people peering in my window more than once -- who does that?) It's hard to get in contact with the leasing office (they're always out to lunch), or know your status when it comes to moving in or out. When I moved in, the mailbox key

didn't

even match the number they told me it would, and I had to use trial & error to find my actual mailbox because the leasing office is THAT out of touch. Review from 4/12/17 on Google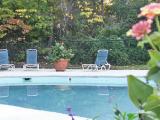 Sep 2016:
I had the

worst

possible experience at Estes Park.

Not

only did we receive bed

bugs

and have our mattress/box spring ruined, but it was also nearly

impossible

to communicate with the management staff. The manager, Natasha Johnson, walked out on me during every conversation we had regarding bed

bugs

and deductions from the

security

deposit

for "mattress removal," though I followed the advice of the health department. She threatened to call the

police

and had me escorted out by her

security

guard. If having a

security

guard for your landlord

isn't

enough of a

red flag

, please let this review steer you

away

from Estes Park. Review from 9/20/16 on Google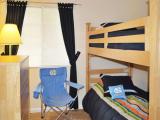 Apr 2016:
I have lived at Estes Park Apartments for two years. I am very pleased with my experience so far! The staff is attentive and

friendly

, and I have

never

felt like a nuisance or burden when I have approached them with my concerns or maintenance needs. All my requests for maintenance have been addressed in a timely manner, and all members of the maintenance staff I've met have been thoughtful and

professional

. In my two years living here I have

never

had a

problem

with my neighbors. The area has a lot of families, and is very family

friendly

. The children have a lot of space to play, whether it be at the pool, play ground, multi-purpose court, or the apartment grounds in general. Review from 4/29/16 on Apartment Ratings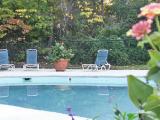 Nov 2015:
Would like to commend ____ and the front office staff along with ____ and maintenance staff for their hard work and professionalism. Very

caring

and respectful towards others. Review from 11/9/15 on Apartment Ratings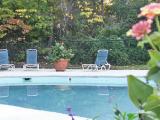 Sep 2015:
Not

the

best

looking place exteriorly in Chapel Hill. But it is pretty

cheap

. But there are other places that are almost as

cheap

and look better.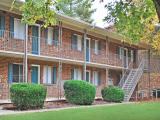 Sep 2015:
I have lived at the Estes Park for 2 years. The staff is very attentive and responsive to any and all support

issues

.A

great

place to call home.

can't

say enough

good

things.I especially would like to highlight the staff of the leasing office. Everybody is very

friendly

and helpful. If a maintenance issue is reported they show up as

quickly

as possible and resolve it in a very short period of time. By now, I feel like a they are a part of my family who you can always really on for any unpredictable technical

issues

. Everyone is always very

polite

,

friendly

, attentive to any needs while being very

professional

. Review from 9/17/15 on Apartment Ratings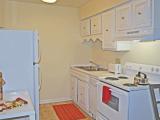 Jun 2015:
The only improvement that could be made to any GSC property would be to reduce it to a

smoking

crater in the ground. The GSC corporation trades in vile business tactics, purchasing properties and running them into the ground to turn a

quick

buck. They rent to murderers,

drug

dealers and

thieves

. Heroin addicts traipse around, trying doorknobs; tricks stand on corners; dealers sling dope in the parking lots outside the office building. To reiterate and emphasize: the only way to improve any GSC property would be to set it on

fire

and

enjoy

the show. Review from 6/24/15 on Apartment Ratings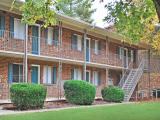 Oct 2014:
The

negative

reviews are so true! The property manager X acts like she is a princess and everyone must kneel to her. She is extremely

rude

except when her superior is there, then she will bend over backwards for you. She should be secret shopped by perspective tenants. They should spend considerable time around while she is with other tenants already living there. Once they see how incredibly

rude

she is they can report it. I hope her manager reads this. Also when we lived there, there was mice,

roaches

, ect. and they said it was the tenants

fault

, but the

bug

man said they only pay to have the drawers in the kitchen and bath done. He said they should pay him to do the w

hole

apartment, each one. Review from 10/8/2014 on Google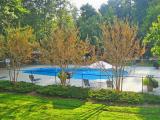 May 2014:
Estes Park can be hard to find if you

don't

know how to get there. However, once you know where it is then it's

not

a

problem

. Some of the buildings look a little

old

, but the interiors are newly renovated and look pretty modern. I

love

that the rent is really

cheap

but the interior of my apartment looks just as

nice

as those of my friends, who pay significantly more for their apartments. The amenities

aren't

fantastic but as a student at UNC I use the gym at school anyways. Overall I recommend this location to anyone looking for something on the cheaper end, but will get a

great

apartment nonetheless. Review from 5/22/2014 on Google