Back to Previous
Close Tab
Additional Reviews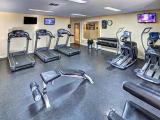 Jan 2019:
Do

not

live here!! I was here for two years and the management use to display

great

customer service. I am

not

fond of the

new

managing company! They are very short in conversation and doesn't really seem to want to resolve

issues

. I can't wait to

leave

this place! Do

not

live here you have been

warned

!

Great

for the price but the

headache

that comes with it is

not

worth it! Review from Google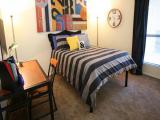 Dec 2018:
Chapel View is absolutely

horrible

. I

cannot

wait to get the heck out of here. I wouldn't recommend this place to my

worse

enemy. Management is

terrible

. When you request for maintenance, it takes them

forever

to get it done and sometimes, they will show up and

not

do a thing. The Staff is

lazy

. I had a package delivered to the office and when I called to ask them for it, the dude was too

lazy

to check my package so he told me that it wasn't there yet. I had to call amazon and they assured me that it was delivered. I finally went to the office and it was there all along.

Horrible

service. I had an important mail sent to me and the office didn't let me know, I had to call to ask if my mail was there which it was. They don't give two cents about their tenants. Rent here at your own

Risk

. Review from Google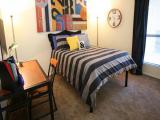 Oct 2018:
I have been having the most

Horrible

experience at Chapel View. It has been almost 4 months since I moved here and I have encountered

issues

after

issues

. First, I was greeted by these

big

fat

roaches

, they came and sprayed the place. Then we had

mold

in the living room wall which was reported a w

hole

month before they actually did anything about it. Recently, we found that we have

rats

in the kitchen. They set up a trap and so far it killed two. I saw a

rat

run

under the stove while making breakfast.

Scared

the living day light out of me. Right now i'm Seeking legal

help

to see how I can

break

my lease because I didn't sign up to live with

roaches

and

rats

. Also if I can post pictures I will because I have a lot of pictures of the

rats

and the

roaches

. Also, management

doesn't

do a

good

job of making this place

pleasant

to live in.

Not

wo Review from Google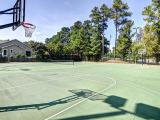 Oct 2018:
Chapel View is the

worse

place on earth to live. PLEASE DO

NOT

LIVE HERE!!!! We moved in on August 17, 2018 and the apartment they TRIED to move us into looked like a

crack

house.

hole

s in the wall, all kinds of

stains

in the torn carpet, no AC, hot

water

heater

leaking

, torn blinds, no screens, and had

not

been cleaned. Then when they finally found us another apartment, they were literally throwing someone's else stuff out as we were moving in!!!! Since then, we have had

water

leaking

in, a

broken

dryer, vents

falling

from the ceiling, and more. The manager, Davon, is the

worse

for responding and they stay

lying

. It is management by Cardinal Group and they are

not

any better. If these

issues

are

not

resolved by October 1 or we or

not

in a

new

unit, we are

not

paying rent. The entire ordeal has been

horrible

.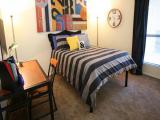 Sep 2018:
This place is

terrible

! The leasing office is

terrible

! Do

not

live here by any means. I have a

terrible

history with them and it only makes a month of living here today. Chapel View is really

good

at false advertising because the model apartment they show is

nothing

like what you actually get. I was so excited to live here for my first apartment and now I just

can't

wait until I can

leave

this

awful

place. Here is my story: during the model apartment tour they sold us on the idea that if we signed the lease that day we would be moved into a fully renovated apartment, but sadly when move-in day came that did

not

happen. When I walked into the apartment I was instantly heated because it reeked of

smoke

, there was a HUGE red

stain

on the carpet, there was a

big

hole

in the wall in one of the rooms, the air did

not

work, and the

water

tank was le Review from Google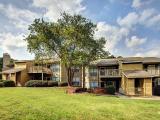 Jun 2018:
I used to

love

living here as my ground floor apartment was

close

to the forest, but the downside is that the two access ways from the parking lot were either relatively far from the unit and up several steps along a curving narrow walkway making moving in and out very

difficult

. The other parking lot access is up or

down

a small hill with exposed tree roots and very slippery and muddy when it has rained. I needed several major reconstructive surgeries on my feet and a total knee replacement and would need to be wheelchair bound. When this

problem

was presented to the management

nothing

was done to make my apartment even temporarily wheelchair accessible. My family finally had to urgently move me to a wheelchair accessible apartment

breaking

my lease as nobody ever offered solutions even after both my family and I asked the manager to contact Review from Google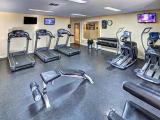 Jun 2018:
I've

never

been happier to call a place my temporary home! Living here really made my college experience that much better, knowing that my neighbors and the staff were a community to me.

Love

everything from the amenities to how

quickly

the staff caters to any needs that arise! Definitely

would recommend

to anyone searching for apartments in the area Review from Google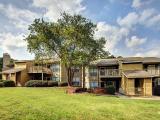 Jun 2018:
Incredible newly renovated apartments.

Amazing

amazing

amazing

staff! They have

great

events

that happen constantly as

well

.

Love

this place! Review from Google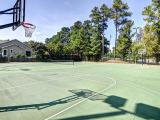 Jun 2018:
Visited with my daughter and found Chapel View a

friendly

place. It's comfortable with

beautiful

woods adjacent.

Nice

pool too.

Love

that they're renovating the apartments. Review from Google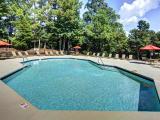 Jun 2018:
Really

great

apartment complex! The office is super

nice

and was very prompt in helping me when I needed it. Maintenance can take a little time if it isn't urgent but just check in at the office and they'll

help

you out! They're doing renovations now so when they're done, everything will be

nice

and

new

!

definitely recommend

, a

great

location for a

great

price. Review from Google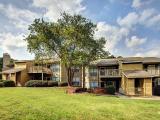 Jun 2018:
Good

place to live!

Close

to the dog park and there is lots of parking. The renovations have been a bit of a

pain

but it will be worth it in the end. And the rent is a

good

price for the area especially since since

water

, internet and cable are included! Review from Google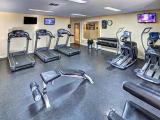 May 2018:
HORRIBLE

HORRIBLE

. DO

NOT

WASTE

YOUR MONEY AND LIVE HERE. This place is a

nightmare

. It's

disgusting

,

nothing

is kept up with, and half the rooms

don't

even have heat and AC. When I asked the office why I had to live in a freezing room in the winter, they told me to buy a space heater. It is also a

nightmare

to get someone to sublet for you, God forbid you try to

get out

of this place. It

cost

me over 1,000 to get someone to TAKE OVER MY LEASE. There are so many better options in Chapel Hill, so stay far

away

from this

crap

hole

. Review from Google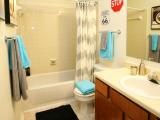 Apr 2018:
don't

waste

your money here. First, they

didn't

even tell my boyfriend and I that they were doing a FULL renovation before we moved in. They started replacing the floors. tore out the pipes, and got

new

appliances. It was

nice

they were renovating since this place is a little out dated, but the people they hired

didn't

do a

good

job. They got the glue they used to install the

new

floors on our stuff and they tracked mud and

dirt

into our apartment going in and out

leaving

it to us to

clean

it all up. They also turned off the

water

for the w

hole

day so we couldn't use the toilet, wash our hands or shower. The workers also started stealing some of our food we

left

on the counters. And last but

not

least, my boyfriend and I try to keep our electricity

cost

down

by turning everything off when we

leave

. We came back after one day and they

left

all Review from Google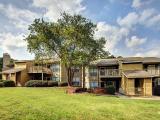 Jan 2018:
Chapel View is a

great

place to call home! The apartments are

spacious

, the staff is

very helpful

. Being a small community, the responses are

quick

and any issue is dealt with

efficiently

. The complex is, situated in the most

convenient

bus route. There are 3 possible buses to take you to campus within 15mins and 2 super

easy

buses to come back. The commute is short and the frequency of the buses is

great

. Also, the community holds

great

events

, so that's always a plus! Review from Google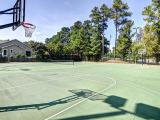 Jan 2018:
Chapel View is a

great

place to call "home

away

from home". The location is

nice

with it being

close

enough to downtown and also

close

enough to the interstate. The atmosphere is

nice

and

quiet

and there is

plenty

of parking. Overall Chapel View is a

great

place to live in Chapel Hill. Review from Google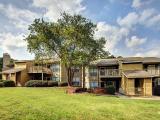 Jan 2018:
Chapel View is the

perfect

place to live if you are a UNC student that wants some privacy and to live by themselves, instead of living in the residence hall. The neighborhood is very

nice

and

quiet

. The staff in the front office is very

friendly

and they always solve any

problem

you have very

quickly

. The apartments are in very

good

conditions and the prices are very affortable. Everything is very

clean

, they have a pool, gym and in the front office they offer

coffee

all day and

night

, and you can print for

free

. Another

amazing

thing, It is just 2.3 miles

away

from school, a

quick

12 minutes bus ride. Again, Chapel View is the

perfect

place for a tar heel. Review from Google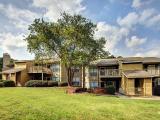 Jan 2018:
Quiet

complex with

nice

apartments.

Close

enough to campus without campus

traffic

. Lots of giveaways and

nice

office staff. Review from Google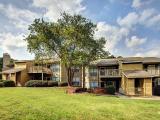 Jan 2018:
Quiet

,

safe

apartment complex located about two miles from campus. There are a couple bus stops touching and

across

the street from the complex, and it's on several bus lines (I use the A, NS, and T). Amenities except for power are paid for and the cable and internet work

well

. The office has

free

black and white printing, which is

great

for student, they just ask that you bring your own

paper

. I haven't dealt much with the office staff, but they seem helpful. Review from Google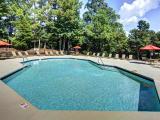 Sep 2017:
Chapel View is a

great

community to live in! The atmosphere is

quiet

, but the office hosts a lot of

great

resident

events

. The apartments themselves are

nice

and

spacious

, and the inclusion of utilities really helps for rent. The office staff is also super

friendly

and willing to

help

you out with anything you need. Shout out to Davon, Nicole, and Carlos for helping my move-in go so smoothly! :) Review from Google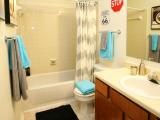 Jun 2017:
I lived here for 5 years. The management just keep getting

worse

and

worse

and

worse

every year. This year's team

don't

reply to your email unless it's related to lease renewal. The manager who can make important decisions

don't

come to work everyday. I once missed a rent by accident through the online payment, they did

not

notify me until 3 months later when I suddenly got an

notice

asking me to pay up (with 3 months of accrued

late

fees

) or get

evicted

. And I see

trash

everyday on my way to the bus

stop

. Review from 6/6/17 on Google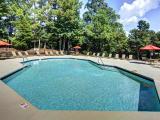 Jun 2017:
I have lived here since August 2013. I would say the previous two years are fine, but starting from August 2015, it is

not

very satisfying. First, I still

haven't

had my $200 gift card which was a reward of signing lease for 2015-2016. I went to the leasing office to check the progress at least three times, and the staff members always said they have put me in the order; they also

didn't

know when these cards will arrive. We will see when I can get my gift card. Second, their repair staffs were really, really '

careless

.' I submitted the repair orders twice for our kitchen disposer. Review from 6/2/17 on Google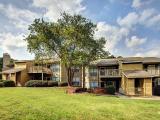 May 2017:
I've been living here since August and the w

hole

experience has been

bad

!! No parking for the 1300 building management

sucks

they

don't

care

about the

problems

you have with the apartment!!! I

would recommend

this to anybody I know it's a

good

price but it's

not

worth it! Review from 5/14/17 on Google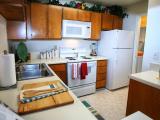 Apr 2017:
This was

not

so

good

. There are A quality, B quality, C quality, D quality, and F quality apartments. If I were to be subjective about this complex, I would give it a straight up F quality rating. However, I am going to be reasonable and give it a D quality. The complex has a lot of

issues

. 90% of it is management/maintenance. There are also little things that might bother you. For instance,

mold

/

mildew

grows in the bathroom too

quickly

(it can be

infested

within a month). Other little things are bumps/irregularities in the flooring and

pests

(one was crawling up my leg while I was

falling

asleep

in bed). Review from 4/20/17 on Google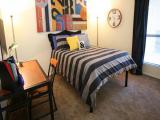 Aug 2016:
In short... it is just a

terrible

place with lots of

spiders

,

roaches

, and centipedes and with

horrible

management. Read this carefully . . . I am trying to

help

you. Do

not

believe me? Then just do it. Come to this complex. I dare you. Just remember . . . I

warned

you. Expect a month for things to be fixed. Expect to find a

spider

in your apartment every day, even on the top floor. And expect people blasting music at their parties every now and then to keep you up at

night

. Review from 8/27/16 on Apartment Ratings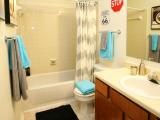 May 2016:
Great

place to live! Chapel View's amenities and

spacious

apartments are unbeatable! The office staff is super

friendly

and helpful as

well

. Review from 5/13/16 on Google