Back to Previous
Close Tab
Additional Reviews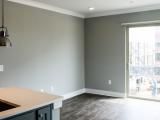 Mar 2019:
Building quality is

questionable

. Walls between rooms are too

thin

to isolate any

noise

.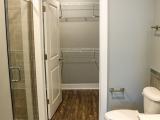 Feb 2019:
Best

location,

best

apartments,

best

staff!!! I have

enjoyed

living here the past 8 months and and super excited to have re-signed a

new

lease for next year. They truly take

care

of you in every way possible. Also, Hannah is fantastic and has been an absolute

pleasure

to work with!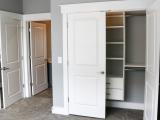 Feb 2019:
Hannah toured us around the apartments. Very informative and

knowledgeable

of Chapel Hill. Can't wait to move here!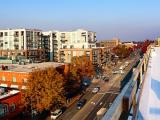 Feb 2019:
The staff is attentive and helpful, the apartments are high-quality, and the location

can't

be beat!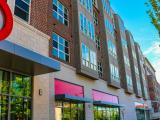 Sep 2018:
Great

modern apartment complex with

great

amenities. Staff is

professional

and

easy

to work with, however there seems to be a high turnover rate. Maintenance is very responsive if ever needed. Solid

new

construction

-despite all the parties

noise

did

not

travel through the walls at all. The one downside to living here is the parking. The parking situation is untenable. If you have a guest visiting expect them to pay $60/day to park. Additionally residents have to pay $175/month for a parking spot that is

not

included in the rent. Overall, the location

cannot

be beat and the units are

high quality

and

well

maintained. Review from Google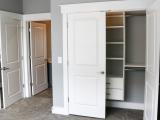 Sep 2018:
My apartment is so pretty!!! I

love

it! The location is

great

and the people in the office are so sweet! Review from Google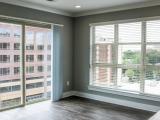 Jun 2018:
Parked my car in the deck while visiting one morning after it had rained all

night

, since the rates are reasonable as long as you

don't

stay long. First, it's like they built the deck without thinking about the pedestrians that

get out

of a car - it was hard to find an exit that

wasn't

where the cars enter and exit; second, apparently the maintenance crew chose a weekday morning to blow the

dust

out of the deck so my car got coated in it; third, one of the gates

broke

between the time I got there and the time I

left

, and it's

not

the first time I've seen them that way. Pretty

poor

experience overall. Review from Google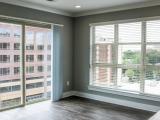 Apr 2018:
Put in an application that

cost

$100 to be offered an apartment with less then 24 hours to confirm I would take it. I responded to the email asking if this was the only apartment

left

as I

didn't

want a studio. They

never

answered that email, leased the apartment to another on the waitlist and then

ignored

my text two emails until finally responding saying that the waitlist had been

closed

.

Nice

building,

bad

customer service. Update: Since the original post they contacted me and offered me a studio for move in around mid May after I had originally requested a July or August move in. I appreciated this gesture but because of the initial

problem

all apartments that were to be leased in July or August were full. Review from Google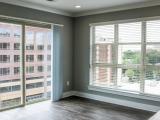 Apr 2018:
Worked with Melanie and Laura on a

misunderstanding

about a parking ticket. They were so

nice

and helpful. :) Review from Google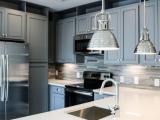 Mar 2018:
This is truly a

great

apartment complex! The leasing staff that work here are absolutely helpful, especially Nicole! I applied pretty

late

to the wait list, but they worked so hard to make sure all my questions were answered. I ended up receiving the

amazing

news that I got an apartment, so I'm very excited to be living here next year! Review from Google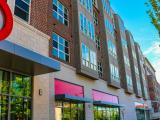 Mar 2018:
I had such a

great

first experience at Carolina Square

due

to the

amazing

staff that helped me! Specifically, Ada was so

professional

, kind, personal, and enthusiastic, and she worked so hard to

help

us in the process of securing an apartment for my daughter. Ada was so willing to

help

and very patient with all my various questions. I would also like to mention Nicole, another staff member who was extremely helpful as

well

. She, too, showed such a commitment to her job and was always timely and

organized

when sending us information. She was genuinely

happy

to relay the

good

news when an apartment became available. It was a

wonderful

experience connecting with these two young women, who are such

great

representatives of Carolina Square! Review from Google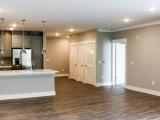 Jan 2018:
This is a

great

property! The staff is

wonderful

and Ada is always so

friendly

and helpful when I visit the leasing office! Review from Google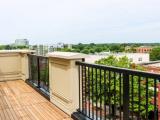 Dec 2017:
We have hosted several

events

for Carolina Mock Trial at Carolina Square. Thank you for creating such a

professional

environment for our organization. We appreciate all of your

event

and office spaces. The staff was also extremely helpful in planning these

events

. Thank you for creating such a

beautiful

space in Chapel Hill and hiring such

amazing

people! Review from Google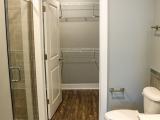 Dec 2017:
I have had a

wonderful

experience living in Carolina Square! All of the staff are so

pleasant

to work with. Keep hiring

amazing

people! Review from Google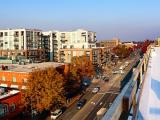 Dec 2017:
Carolina Square is an

amazing

place to live! The apartments are

beautiful

-- from the marble counter tops to the built-in closets. I

love

how the team always makes sure to decorate for the holidays. It makes the complex feel just like home! Carolina Square also makes sure to host

events

for their residents. Some of the

events

include young

professional

night

at Linda's,

coffee

during

finals

, surprise

pizza

parties, and more formal dinners at Carolina Brewery. These

events

make Carolina Square an ideal place for both college/graduate students and young professionals. The staff is also some of the

best

around -- they

never

disappoint! Overall, I am very

happy

that I chose Carolina Square to be my home for this year. Review from Google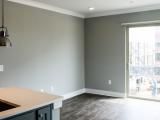 Dec 2017:
The lease mentions giving

notice

60 days before you move out from the apartment even if you are moving out on the given date. In my opinion this is an obscure rule and should require an adequate reminder to the tenants out of courtesy. The only reminder that was sent to my roommate and I was through the resident portal messages instead of directly to our email or mail. This is

not

a source checked daily by anyone I know and is used strictly for making payments by my roommate and I. When management was asked about this method of notification they claimed to have called us numerous times and

left

messages as

well

. However, neither my roommate or I ever received a missed call from Carolina Square. This was a straight up

lie

that was told to us. We are now

stuck

paying hundreds of extra dollars because we were

not

notified in a proper fashion. Yes Review from Google