Additional Reviews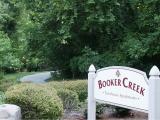 May 2019:
The team is always so responsive to our maintenance requests.Booker Creek has a

great

management and maintenance team. Review from Google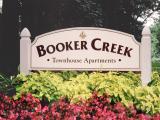 Apr 2019:
This place is just a temporary living area. I am just thankful I have a place to

sleep

. Eat. Shower. The walls are

thin

a person can hear what you say or your TV or radio . I even hear the person next to me as singing in their shower as I am in my bathroom. This place is peaceful. Just Keep to self ... its better that way. Inside this place is just what your

cost

of living expense is expected to be. The parking spaces are teerible . The location is as the name .. it's a creek and woods. No real backyard.

Unpleasant

. As said it's just a temporary place to live and I am thankful to have a place to be for now. Review from Google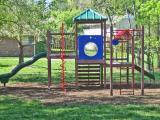 Jan 2019:
I

don't

know if she was having a

bad

day...or

not

...but the lady who showed me the apartment was very

rude

and abrupt. This is the only reason they get a

one star

. Otherwise I would rent from them. They are cute apartments at reasonable prices. Review from Google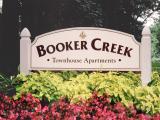 Jan 2019:
The housing office people are super

nice

and

efficient

. They solve

problems

very

fast

and

well

. We're very pleased living here. The apartments are

excellent

for the rents and location. Review from Google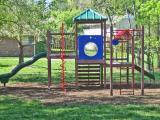 Nov 2018:
I lived here from 2013-2018. It's a

safe

community in a

quiet

neighborhood. The units are

well

laid out with large bedrooms and an updated kitchen. Above all the folks you'll work with on any

issues

are

amazing

. The front office staff is very responsive and supportive. They go above and beyond to

care

for their tenants, more so than any other place I've ever lived. I

would recommend

that you choose a unit as far

away

from the creek as possible as it will flood and has caused a lot of

damage

to units

near

it over the years. Review from Google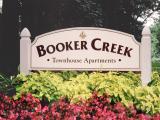 Oct 2018:
We

love

it here. We just moved in 2 months ago, but it already feels like home. Very family

friendly

,

clean

,

courteous

neighbors, and staff that goes above and beyond expectations. We have already had at least 2 cases where the manager has offered so much more assistance than you would expect even from a

great

manager! Thanks Pam! We

love

Booker Creek! Review from Google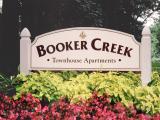 May 2018:
Love

this place. Lived here for 10 years so far. Manager, Pamela, is fantastic and goes way above and beyond to ensure

great

tenant experience.

Well

maintained with constant upgrades to exterior, landscaping, interiors renovated with

lovely

appliances.

Great

spirit here.

Quiet

and private, but

friendly

. Feels like home!

Beautiful

surroundings with walking trail, trees, deer, like being in nature but so

convenient

to town and I-40.

Best

secret in Chapel Hill!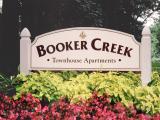 May 2018:
I've lived in many apartment communities over the years, and Booker Creek stands out above them all, under the

caring

management of Pamela. Over my 10 years living here, Pamela has been very attentive to all our needs and requests, she follows up on every maintenance issue, and she genuinely cares about creating a

wonderful

,

well

-maintained, and welcoming community. She has overseen numerous upgrades on the property over the years. She is approachable and personable, interested in the tenants. The grounds are

beautiful

, the apartment remodels are

lovely

, and the maintenance crew is

professional

, responsive, thorough and kind. I

love

this place!!!

Great

spirit here! Review from Google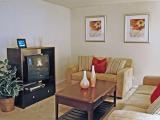 Apr 2018:
Excellent

maintenance the property always

clean

and the supervisor Mr Pena always ready to

help

anytime 5 star staff Review from Google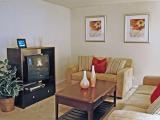 Jan 2018:
Great

administration/maintenance dept.

Quiet

, peaceful community.

Excellent

location. Recently renovated . Review from Google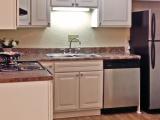 Jan 2018:
It's

quiet

and the grounds are kept

clean

. The apartments are being refurbished and are

nice

for the price. Review from Google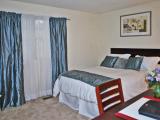 Oct 2017:
I am on my 3rd lease and am totally satisfied with my experience with staff and management at Booker Creek. Review from Google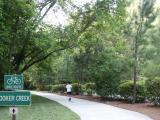 Oct 2017:
Good

prices for Chapel Hill, older buildings but they're

decent

. Review from Google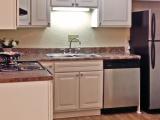 Mar 2017:
Loving this place so far. They are

very helpful

staff that seem to go above and beyond. The apartment is

clean

and comfortable. I

can't

wait to make it my home. Review from Google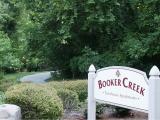 Oct 2016:
Booker Creek is conveniently located to all the

fun

Chapel Hill has to offer. They offer

excellent

amenities such as a fitness center, swimming pool and a

great

walking trail. They are pet

friendly

and provide doggie bags to

clean

up after your pet. The layout is that of a townhouse so you

don't

have the apartment feel. The only thing that I

don't

like is the drainage system in the back yard. It's necessary because this area floods but it attracts

water

bugs

and a higher mosquito population. Staff had been very

friendly

. Review from 10/2/16 on Google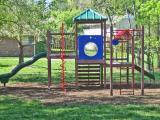 May 2016:
Be careful! After a year, they might drastically

raise

your rent. We have been living here for almost a year, and we have been generally

happy

. Today, we received a renewal letter, and our rent is being

raised

by $107-$278 per month, depending how long we renew for. (A one year renewal comes in at just under $200 a month!). We feel like this is an unfair

increase

, and we might

not

be able to afford it. We also feel like we have been

tricked

. Review from 5/25/16 on Apartment Ratings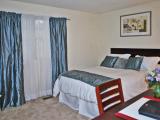 Sep 2015:
Great

location and neighborhood.

Easy

access to I-40. The apartments are at the entrance to a

beautiful

residential area that is

great

for walking, running and biking. The apartments also connect to the Booker Creek Trail, a pretty greenway that takes you to a shopping center with a Starbucks, Trader Joe's, etc. Yes, the apartments are older so there is

not

as much insulation in the windows, for example, as there would be in a newer apartment. But if the age of the buildings

doesn't

bother you, and if you want something that is in a

nice

area where you can walk to shops, then you'll like this place. There is a fairly large pool which feels fantastic in the summer, too. And finally, the staff has always been

friendly

and attentive! Review from 9/11/2015 on Apartment Ratings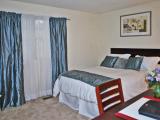 Aug 2015:
Super

friendly

and helpful staff. Maintenance is very

quick

to fix any

problems

.

Love

it here. Review from 8/4/2015 on Apartment Ratings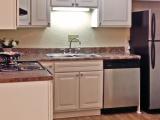 Aug 2015:
We've lived here for about 2 years and plan to stay. It's a

great

value compared with other complexes in the area, and in a

nice

neighborhood

away

from busy roads. The townhomes are really

spacious

and we've been

impressed

by how

quiet

it is. You can

barely

here anything inside the units! Neighbors are

friendly

and management is

easy

to work with. Review from 8/4/2015 on Apartment Ratings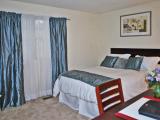 Apr 2015:
I stayed at Booker Creek for my summer internship and

I like

d it for professionals. It's

great

for adults. The setup I stayed at had shared areas downstairs with half bathroom, and two bedrooms and bathroom upstairs. The setup is unique in comparison to the typical square box setup you get up at most apartments nearby colleges. Booker Creek

isn't

really

close

to UNC being you definitely

shouldn't

walk to class, but that's what makes it so homey, no college parties and

late

night

disturbances.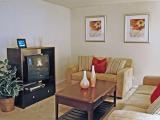 Dec 2014:
I've lived here for nearly five years, and Booker Creek has a lot going for it. The area itself is nestled in a community of mainly retirees and is a

quiet

,

well

-kept area. You can find supermarkets, banks, gas stations and restaurants within a mile or two in any direction, and the grounds include a paved trail just behind the apartments,

good

for a

quick

morning walk or if you just want to check out the creek. There is also

easy

access to 15-501 and I-40 from the apartments, and sits on a bus line leading directly to downtown Chapel Hill. Review from 12/12/14 on Apartment Ratings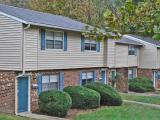 Oct 2014:
I have only lived here @ Booker Creek since April of 2014 and I must say so far I am pleased and satisfied with the residential community. No where anyone lives is

perfect

per say BUT when you have staff that is

efficient

and makes an effort to communicate with it's tenants, it makes it

easy

to call this HOME. Pamela and Erica work very hard and

organized

to maintain this community and if you happen to have an issue either call or email!! The area is

excellent

and

close

to 40 and the universities. I am glad I made the decision to move from Wake County to Orange County and to Booker Creek Townhomes. For the size and location you really get a

great

deal!!! Come one come all, before their all gone!!! :) Review from 10/08/14 on Apartment Ratings