Apartment Reviews
Back to Previous
Close Tab
Additional Reviews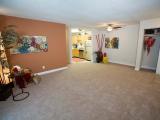 Sep 2019:
Very

nice

,

spacious

,

affordable

and

close

to shopping centers and

easy

access too. Highly recommend. Review from Google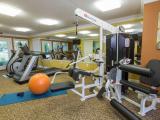 Aug 2019:
Absolutely

love

it here. Tamra is the

best

and will selflessly go out of her way to take

care

of any

issues

that arise. Highly recommend living here.

Great

price for everything that comes with it. Review from Google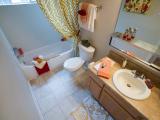 Jul 2019:
They where super

nice

when I was going to sign a lease but when I back out try to get my

deposit

back

due

to me

not

signing that day found something bigger and a little cheaper NOW giving me the

run

around

well

we have to wait 30 days and it will be mail to you I did

not

mail you my

deposit

swipe my card money came out asap now you got to mail me back my money I could

not

rate the property because I

never

stay there but I will say they are very small

nice

pool 👍🏾but that property manager 👎🏾 Review from Google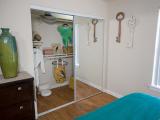 Jul 2019:
Randomly

towed

my vehicle from my parking spot even though they could have just

knocked

on my door. Thanks for that, the kids are super thrilled. Review from Google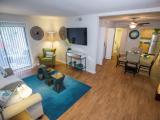 Jul 2019:
Do

not

apply! They could simply decline your application for no valid reasons. No matter how you try to contact them, nobody would answer you. You could

never

get your $200 application

fee

back. Review from Google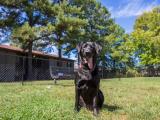 Mar 2019:
I've lived here for 6 months with my wife, and we're much happier here than at our previous apartment. Our apartment (which is non-renovated) has exceeded our expectations. Most importantly, the staff is

very helpful

and kind.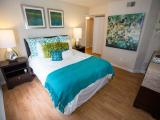 Nov 2018:
I wrote a review in Oct 2018 but I do have another thing to add: For the past 2 years, the rent included cable and internet. The

new

management decided

not

to continue with that. So in December, we will have to pay for internet and cable separately. This means that they are indirectly increasing the rent once again. They already

increased

the rent when they first took over management. That is

not

the main point though. There is a "community wall" where everyone is supposed to share concerns, suggestions, or questions. When I used that wall to share my

concern

, no one from the office replied. Instead, they deleted my comment. This does

not

surprise me as it goes along with their

poor

communication skills that I have mentioned in the previous post. Previous post: My experience living here has been very

bad

especially with the

new

management. Review from Google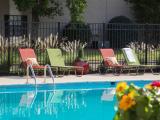 Nov 2018:
I've been thoroughly disappointed with Berkshire 54. From steadily rising rental rates, deals guaranteed in our lease that suddenly disappear, to seriously

poor

loyalty to long time tenants. So much of your experience depends on what side of the street you're on. If you're on the side with the leasing office, you'll be getting

new

improvements every year. The other side of the street, where I presently live, is treated like a second child, given

nothing

but hand-me-downs. I've been able to use the pool maybe once this past year. I will say, as a

positive

, the maintenance staff are

amazing

.

Fast

response time,

friendly

, and resolve the

problems

in a profession manner. Review from Google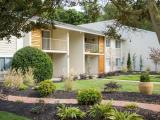 Sep 2018:
Honestly my experience here has been

nothing

other that

awesome

. My 2 bedroom upgraded apartment home has exceeded my living expectations. The staff and maintenance are also very welcoming,

friendly

and get things taken

care

of. I highly recommend living here!

Best

apartment I have lived in. Review from Google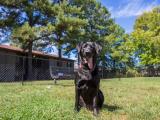 Aug 2018:
In general, Berkshire Manor has been a

good

place to live. Rent is reasonably priced and the complex is located

near

a number of bus lines that go to campus. Maintenance is

wonderful

and always fixes things

quickly

. However, my apartment has had ongoing

bug

problems

which is why I would give a 5 star rating. Review from Google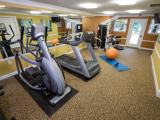 Aug 2018:
Berkshire 54 is a

great

place to live. The apartments are gorgeous. The pool is

wonderful

and always

clean

. And the newly added

fire

pit is a

great

place to spend an evening with family and friends. Any

issues

are addressed immediately by a

wonderful

office staff. Review from Google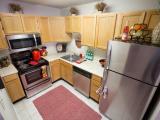 Aug 2018:
I

can't

say enough

good

things about Berkshire 54. I lived there for one year and the

new

company that took over has transformed the apartment complex into a community! We have taco Tuesday and Wine

down

Wednesdays (my favorite) where you can have

free

food and interact with other guests. They even provide

free

coffee

and donuts some mornings. It's a

nice

thing to have when you're on the go and

don't

want to cook. They even have

new

updated gym and built a grill station by the pool. The staff are all

great

, anything you need fixed and they will respond right

away

. Bus

stop

right outside apartment and grocery store/shopping center right behind complex. I just moved into my house and they even honored the commitment of the previous staff who stated I

wouldn't

have to pay a termination

fee

. The manager and staff have always been accommodating, fr Review from Google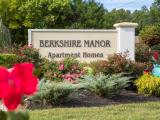 Aug 2018:
I have

not

lived in Berkshire 54 that long, however I can already tell that i am going to

love

it here. The staff and management are super

friendly

and accommodating, and the apartments are very

well

kept. I live in a non-renovated unit, but it still looks very up to date. The pool and gym are very

big

bonuses to the already

wonderful

location and lot. It being pet

friendly

is also a plus, and the parking is plentiful. I couldn't recommend living here more. Review from Google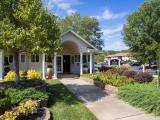 Jun 2018:
Updating to respond to management comment: I called and emailed this complex several months ago, soon after

new

management took over it looks like. I do

not

live at this complex, but was reaching out to several properties about their pet policies. I spoke on the phone with Tom, assuming it would be a

quick

conversation. I had already looked at the website and found

nothing

, but even if I hadn't it

shouldn't

have been a

big

issue to make a phone call. I called and asked about their policies regarding pets. Tom gave me no information whatsoever and acted as if I had called him at home on a Saturday

night

and

not

calling to ask about a basic policy during working hours. He was apathetic at first and condescending and accusatory by the end of our conversation. I repeatedly told him I just wanted to know their policies about pets, especially be Review from Google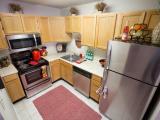 May 2018:
For some reason this site showed I gave Berkshire 54 a 4 star review. I did

not

give any review of Berkshire 54. Review from Google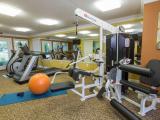 Apr 2018:
it is a

good

place to live staff is

very helpful

and responsive Review from Google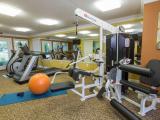 Mar 2018:
Apartment basically

falling

apart

2 years in and its

NEVER

quiet

. Oven

won't

close

Toilet takes

forever

and a day to refill

Mold

/

mildew

near

the

cheap

shower The Mexican restaurant blasts music til 3am Friday and Saturday The pool will

barely

be open to use if you work Complex also had lawn maintenance every week day at 8am sharp The windows are from the 80s and you can hear and feel the draft in the winter. The ceiling paint is

falling

off

Cops

are here almost weekly. The blinds

fell

apart

on day 1 Orkin comes regularly but there's still

roach

problems

You

won't

know your

water

bill and will Just be told to save it for when they find out. All of these

issues

were communicated to the property manager months ago. Maintenance acknowledges that the apartments are made of the cheapest material available. Constant "updating" create Review from Google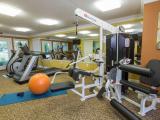 Mar 2018:
Last year our service from Berkshire Manor West was

great

, however after it was purchased and turned to Berkshire 54 the service took a huge downturn. Voicemails are

never

replied to, have often been told I'll get a call back when I catch someone live, yet no calls get returned. I had an outstanding maintenance request for over a month, we would have received no updates if I

wasn't

calling on a daily basis. The payment portal was

down

for roughly 4 months when the 54 took over, now that it's back there's a $30 service

fee

to pay online. Everyone I've spoken to has been

nice

, but there seems to be serious organizational

issues

. Review from Google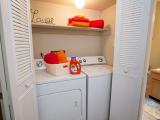 Jun 2017:
Gorgeous property with so much green space to

run

around and play in. I

love

the playground area and the resort style pool. Office knows me by name and are always so sweet. Maintenance takes

care

of any

issues

I've had, which

haven't

been many at all! I

would recommend

this complex to anyone. Review from Google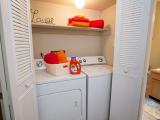 Dec 2016:
The rent is outrageous and the renting staff are some of the rudest ladies I've ever met. Kelly in the leasing office is the MOST

unprofessional

and childish of the leasing staff, making sure that the other staff connect calls directly to her when it is

not

necessary so that she can berate and insult her tenants. Review from Google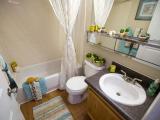 Jul 2016:
The office staff and maintenance work

together

very

well

to ensure all

problems

are taken

care

of in a timely and appropriate manner. It's unusual to see landlords who take such time to ensure that all tenants are

happy

.

Great

place. Review from Google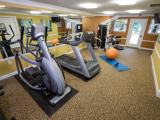 Jun 2016:
I just recently moved in and the leasing staff was

amazing

! They were very

well

informed and super sweet. We have a few move in maintenance requests that we put in Thursday morning and by Thursday afternoon it was all fixed. Dave was a magician! He obviously was able to fix all of our requests because he had the tools at hand. He was

courteous

and respectful and actually fixed things we

didn't

put on the work order. (Or even know about!) I have to say the next year is looking very promising! Thank you again Staff of Berkshire Manor West!

Love

you!!!! Review from Google
May 2016:
Where do I start? When the staff showed me the model apartment at Berkshire Manor West, I was

impressed

, but when I moved into my unit, I was very disappointed. Yes, I know my unit would

not

look exactly like the model (because my unit has carpet instead of hardwood, and the appliances are older - I knew this before I moved in and I was fine with that). They could

not

show me the actual unit before I moved in because they said there was still a tenant living in it, so I only saw the model. I made a

big

mistake

when I signed for the apartment. Review from 5/24/16 on Apartment Ratings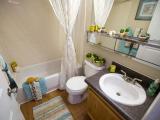 Feb 2016:
Love

the staff they are

very helpful

.

Nice

location right by the shopping center. Maintenance staff is also

very helpful

and fulfilled our needs.

Love

the

new

pool and tropical oasis. Washer and dryer included is a bonus and

love

the screened in patio!! Review from 2/18/16 on Apartment Ratings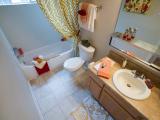 Nov 2015:
Great

staff at leasing office,

very helpful

and

knowledgeable

about the property. They were able to answer all my question concerning the lease, maintenance,

security

and move in. Rent is very reasonable compared to other properties. Loved the fact that I'll have a washer and dryer in the apartment!!! Huge plus!!!! Review from 11/12/2015 on Apartment Ratings