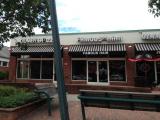 No car needed for these 37 apartments near UNC Chapel Hill
. Transportation could be one of the following: shuttle bus, bicycling, or walking. Some places have their own shuttle instead of university shuttle. Note that these places might be out of range for a reasonable walk or bicycle ride. If you do not have a car or do not like campus parking, make sure to check the shuttle schedule and how often it runs.
•
Live Daily, Blogs & FAQs
.
Read the latest FAQs or blog event articles
🤔 Easy Compare
⚡ Reset Filter
🔑 Apartments near UNC Subleases/Relets

Fair and Equal Housing
Discrimination is not nice and not lawful. Preferences can be made if you are sharing the same living space, but make sure you check the laws to see what applies to you. Contact us to flag any post that violates fair housing.
Fair Housing - Wikipedia
Fair Housing - US HUD

[x close]