Back to Previous
Close Tab
Additional Reviews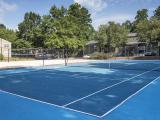 Jan 2019:
Constantly changes property management with consistently inconsistent service to residents. Putting in a work order comes with making several contacts with property staff before being able to put the order in. From there it takes days-weeks for maintenance to even get to your unit, often times they can't fix it and state that they have to order parts. When attempting to reach out and check on the status on when something is going to be fixed staff are often

rude

and shoo you

away

like you're a hinderance to them. You have a dryer that's

broke

?

good

luck getting it fixed while your home starts to become filled with

dirty

clothes because you can't

clean

them or take them to a laundry mat because your schedule is consumed by work to pay for the outrageous rent

hike

. Also the laundry mat that they have on site for residents does

not

wor Review from Google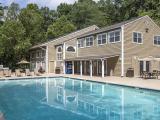 Jan 2019:
I have had

wonderful

experiences with the staff at 180west. I had a situation where they checked out

suspicious

activity around and in my unit when I was out of town. I recently had the experience of them letting me know that I

left

my headlights on when patrolling the premises; my negligence would have lead to a

dead

battery. The staff is very

friendly

and accommodating. Review from Google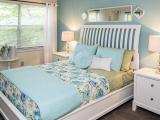 Dec 2018:
12/10 Edit: No attempt has been made to plow the driveways/walkways here on the property. Those complexes adjacent to us are all plowed. I wonder what my 1,000+ dollars a month is going towards? Have

never

been as disappointed in a complex as this. My biggest suggestion for anyone living here is to get a

security

camera. They are like $40 bucks at wal mart. The office staff/maintenance workers will enter your apartment when you are

not

home unannounced and then

lie

directly to your face when you call them out on it. They are

not

responsive to email or phone calls after you sign your lease. Their maintenance staff is incompetent at

best

, I put in a work order on day 1 to have my microwave fixed.... still living without. This place is a

joke

.

can't

wait til my lease is up. If you are thinking about moving here,

run

!!! June 30th update - Poo Review from Google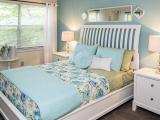 Oct 2018:
The maintenance

stole

my plunger...yep😑

Roaches

as

big

as mice, I

never

know who works in the office, because there is such a huge turn over.

Mold

on my ceiling, and in the outside storage. The porches are

gross

, and are

infested

with every

bug

under the sun. Maintenance is hard to come by and you have to beg to get something fixed. Review from Google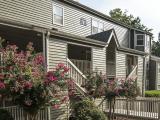 Jul 2018:
I have lived here since is was Landmark at Chelsea Commons. This is THE

WORST

this place has ever been. Management

stinks

...no landscaping or property upkeep...no follow through on anything. You will get a smiling face and knod but no follow through. As much as we pay for every little thing, service should be much better. These apartments are already

old

and to add non-competent people to

run

and manage it makes it

worse

. My ceiling

leaked

every time it rained for a year. Once the

new

roofs were added, do ya think they fixed the inside

damage

? Go figure. I used to feel that I was getting my dollars worth by living here because they kept the property up. Grass grows waist high and mulch

hasn't

been laid to beautify the property since this

new

management team came it. And like other reviews, there is a

new

property manager every 2 weeks. Thi Review from Google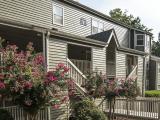 Jun 2018:
My husband and I have lived here for three years. The complex has

beautiful

scenery, lots of space to walk, and is in a really

safe

,

nice

area. The apartments themselves are laid out nicely and feel really cozy -- that's why we have stayed for three full 12-month leases. It's a complete

shame

that NO ONE knows how to properly manage this property. Back when we moved in, they were still Chelsea Commons and the staff was

friendly

and we had really no

issues

with the office. Unfortunately that staff was out before we had lived here for six months and there have been at least four property managers and three different complex names since we moved in. The current staff is hateful and

rude

to anyone that comes into the office with an issue. They

don't

act like they have the time of day for their residents. They are

nice

to your face and agree with Review from Google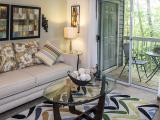 Jun 2018:
Once they get you locked in a lease,

don't

expect any response from the management. They

don't

take

care

of the grounds at all, pool is still

closed

, maintenance requests

don't

get addressed. Also, they enter your apartment without appropriate

notice

to install their mandatory cable package. Steer clear. Update June 15th - Pool still

not

open. Another incident of maintenance entering my apartment last week unannounced. If you live here, I'd get a

security

camera like I have. They mowed about 1/2 of the grass last week and then stopped. June 21st - Pool

not

open yet. Review from Google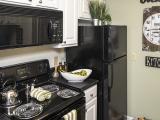 May 2018:
I originally moved into this apartment when it was Chelsea Commons and things were

not

bad

. Since then we have gone through a million managers and the leasing staff and maintenance crew is incompetent. Currently, the grass looks like it

hasn't

been cut in weeks but yet rent is $1000 and up. Maintenance is a

joke

in that they will mark your work orders complete when

nothing

has been done. If you want to wait 2 months for a work order to be completed than 180 West is the place for you. If you like to be

lied

to by office staff and even corporate implying that they will handle your

issues

and get it addressed ASAP then 180 West is the place for you. The apartment complex has been shot to

hell

and b/c they

can't

keep management in the office long enough

issues

keep piling up. Please rest assured they expect rent to be paid on time which it has bee Review from Google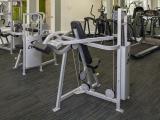 May 2018:
STAY

AWAY

FROM THIS PLACE. You might be tempted by the

affordable

price of their 2 bedroom apartments as I was but this place has been my

worst

nightmare

. First off, the move in process was

horrible

- the office has one leasing person on staff. That's it. There is no manager, no assistant manager. I was told SO much incorrect information by the former assistant manager who was recently let go which made the leasing process extremely

confusing

and frustrating. Once I signed the lease, I moved in to a completely

broken

refrigerator, no W/D (which I was paying for), the door frame of the front door completely

broken

off, completely

broken

A/C unit, missing microwave parts, the bathroom door

doesn't

shut, and a completely empty and unusable closet with no shelves or racks. Only 3 things from this list have been addressed and I have lived here for Review from Google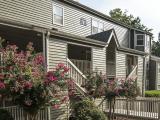 May 2018:
Dead

animal

smell

coming from your

fire

place on a warm summer day... sound appetizing? 180 WEST is your dream come true.. Yes my husband graduated Law school last week and our guest got to experience this luxury before we all had to

leave

because of the soothing aroma..WAIT it gets even better...So we had an animal trapped in the wall of our

fire

place. I felt

bad

because you could hear it trying to escape so I called the office and made a maintenance request on APRIL 16th.

Well

with our consistent walks to the office, emails , phone calls, and work orders I guess the animal gave up because it's aroma has filled my house for the past two weeks.. yes it's MAY 19th and the issue has gone untouched.... Honestly this is so standard of 180 WEST. Also if you like caution tape they have a

beautiful

display of that on the back corner of the prop Review from Google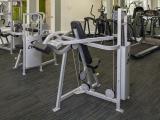 May 2018:
These apts have a

beautiful

scenery of the four seasons but---it's a

shame

that they

don't

keep these apts maintained. The pool looks

horrible

with green algae when other apt complexes nearby are having BBQs with pristine pools. Part of the front wall on one of 180 apts at building S has fallen

down

and looks like a safety

hazard

. The dog

poop

stations are

never

emptied and

smell

terrible

and the grounds are

not

maintained

well

.

Trash

, branches and debris are on the sidewalks and grounds constantly. The maintenance men are

nice

but they are inadequately staffed, I only see a couple trying to deal with all the

issues

. The wood is

rotted

on many side rails and balconies and we have carpenter bees that are working

away

boring into the wood. I can hear little

rodents

in the walls at times. This apt complex could be soooo

beautiful

. I

love

looking Review from Google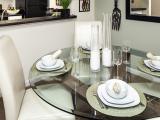 May 2018:
I have lived here for 4 years now and when I first moved in everything was

great

when it was still Landmark at Chelsea Commons. I lived in a 3 bedroom 2 bath apartment and once the company

changed

it went

down

hill. However, the most recent company has been doing a

great

job and I now live in a 3 bed 2.5 bath town home in the the same complex. The manager Christine has been

amazing

in turning this place around and playing catch up from all the work that was

not

done by the previous companies. I hope she does

not

go anywhere because her team is the

best

that has ever bee here and they get it done. This is a

nice

place to live because it is

quiet

,

clean

and the staff is very responsive. Review from Google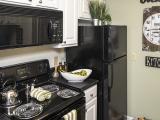 Feb 2018:
I rented my unit sight unseen, as I was living abroad at the time, and soon discovered it was my

worst

housing decision ever. In December 2016 I signed a one-year lease after having a

great

deal of trouble getting the management at that time to respond to my emails and phone calls. Having looked at other apartments online I decided to go with 180 West (at that time Chelsea Commons) because the rent seemed

decent

for a 3-bedroom apartment. But what you find out at lease signing is that you are

forced

to pay additional

fees

for services that you may

not

want or need: cable, valet

trash

pickup, regular

trash

pickup,

pest

control, and the like. I should mention that the monthly $60 cable

fee

didn't

actually provide cable service to the apartment--it was a

cost

that the cable company supposedly was

charging

180 West for bringing "lines" onto the Review from Google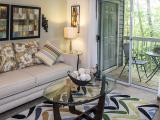 Dec 2017:
I moved to this community when it was Chelsea Commons (June 2015) and I loved everything about it. Office staff was top notch. Maintenance was incredible. Since then, I have gone through 8 property managers and 4 management companies. My original review was stellar. Sadly, I felt the need to edit it. Maintenance is

not

only very

slow

to respond but they mark work orders as complete when they are

not

. I have a kitchen floor that is coming up. It's the

cheap

"wood like" (more like plastic) flooring. My original request was 7 months ago. Second request 3 month ago. It's marked complete, but I've cut myself on it twice, as it's still in disrepair. The

water

smells

horrible

. Almost like there is sewage in it. The utility bills are insanely high. I pay more here for 1300 sq ft then I did in my 3000 sq ft home. The windows and doors are Review from Google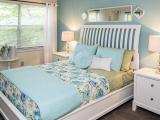 Oct 2017:
I recently moved into this complex and it was an extremely

pleasant

experience. The process was straight to the point, and the group in the office (Beneetta, and Christine I think?) made my move very

easy

. I was able to get a

great

rate for the apartment that included several different options like a washer/dryer and a fireplace! I visited the unit, did most of the paperwork online, and so far I am very satisfied with this choice! Review from Google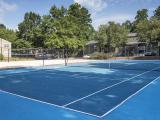 Sep 2017:
This is an

awful

apartment complex. They

charge

you for

pest

control, but they

never

come to spray and

roaches

just take over. I have an extremely

clean

apartment and I still

can't

get rid of them. And

don't

expect a maintenance order to fix your

problems

because they

never

come. The staff is extremely

unorganized

and when I moved in they switched me between three different apartments because they couldn't even remember when I was supposed to move in. Then they claimed to give me access to the pool and gym but the access key still does

not

work. They

don't

keep track of your packages and if you try to call or email to ask about it they are unresponsive. The online payment option is

not

kept up to date and if they put incorrect

charges

on there it is

impossible

to get them to remove it so you have to physically go into the office to pay even t Review from Google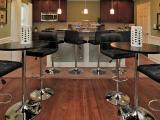 Sep 2017:
I have lived in this complex for 9 years and this is the

worst

I have seen and I have been through at least 5 different mgmt. companies here. Totally

unorganized

office staff is

lost

in their own chaos. Grounds are un-kept,

trash

sits outside the dumpsters for days, the tree company they hired have debris piles that have set there for a week. Then we are required to pay extra for 'Valet

Waste

' company for

trash

pickup at the door and they fail to do that as

well

.

can't

wait to move

down

the street - better apartments, reviews and prices.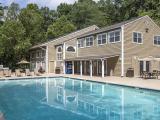 Jun 2017:
I know they have

changed

management so I hope this

isn't

the case anymore but I had an

awful

year with them. The rent is

not

worth it. They use Piedmont electricity which is 20-40% more each month than Duke according to the man who came to do an energy audit from Piedmont after a $200 electric bill (in an apartment with no washer/dryer, one TV, and in which we were always sweating even when AC was set at 68). The

water

is

not

through OWASA so it would sometimes be $70 for the one bedroom apartment I lived in after moving when I realized I couldn't afford the larger unit (and finding out I was

stuck

there no matter what). Review from 6/12/17 on Google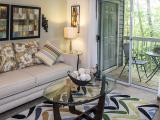 May 2017:
Horrible

Experience. You do

not

want to live here. I started to get

sick

because they have

mold

in their apartments. The windows do

not

close

properly and the window panes stay moist. I was told to just keep cleaning the windows and things with Clorox. I had to get a lawyer to contact the office for them to come out and try to seal the windows, but that did

not

help

. The electric bill was always

close

to $200 dollars. The heating and cooling system does

not

work properly. Review from 5/26/17 on Google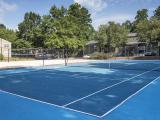 May 2017:
I was hesitant to lease here

due

to the reviews here on Google but I have since learned these were reviews from the

old

management company and since the

new

management company has taken over, things have really turned around. I am very

happy

living here and my AC works just fine. I feel very

safe

here and the property itself is always

clean

and neat. Review from 5/14/17 on Google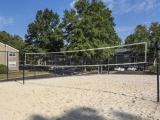 May 2017:
I moved into this community when it was Chelsea Commons. In June of 2015, the staff was

amazing

! This place had such a family feel.

I renewed

my lease in 2016 and the management company

changed

to BH. They immediately fired the maintenance guys which

pissed

me off to no end because they were phenomenal. Then they picked

away

at the office staff and replaced them with

rude

, incompetent

idiots

. The property "manager" was

awful

. It took me 6 months to get a handicapped sign for a parking space. (Can you say fair housing?) Review from 5/13/17 on Google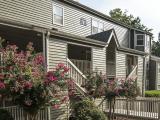 May 2017:
I am a very reasonable person, 180 West (formerly Chelsea Commons) is a very

bad

place to live. We lived the entire winter without central heating. Management does

not

care

about your apartment. They only

care

to collect rent. If you end up living here I would advise you to collect written and SIGNED confirmation of your rent payments at this complex. They often seem to get amnesia and demand that you pay them rent multiple times for the same month. This reflects their

poor

administrative and disorganized management. Review from 5/6/17 on Google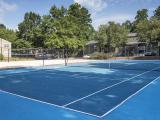 Apr 2017:
Read previous reviews and it seems since they were posted there must've been a

change

in staff? I received

great

customer service from the office team and all work orders have been taken

care

of immediately. I am very grateful for everything the staff has completed for me. Review from Google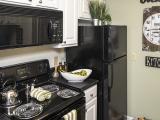 Apr 2017:
Summary:

Cheap

and

good

location, but you get what you pay for. I

wouldn't

rent here again. Location: The complex is right off of Smith Level Rd just outside of Carrboro,

great

for anyone who frequents Chapel Hill/Carrboro. Also just a few mins to 15-501, and Hwy 54 bypass. J line has multiple stops in the area.

Cost

: The rent is lower than most places around, even than the other placess on BPW Club Rd and Rock Haven. Move-in costs/deposits were low as

well

. You are required to pay $50 for basic cable from TWC and that does

NOT

cover internet access. Review from 4/22/17 on Google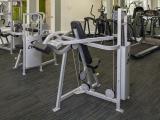 Dec 2016:
It was

great

. The staff is

friendly

. The maintenance department is

clean

and

efficient

. The community is

clean

and

quiet

. The view from the apartment is

nice

and full of trees. The maintenance men work was performed the same day as I requested it. Review from 12/12/16 on Apartment Ratings