Back to Previous
Close Tab
Additional Reviews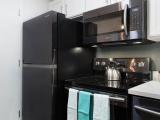 Mar 2019:
Pros

: -

Close

to UVU - Full size bed - Some of the furniture is

new

- Overall

good

location - The people in the office are very

nice

and try their

best

to

help

Cons

: - Lots of hidden

fees

(I had to pay a $310 move out early

fee

). I

failed

a cleaning check because of some crumbs in the fridge even though i spent hours cleaning and trying my

best

to make things look

clean

. I accidentally locked myself out once and had to pay $40 so someone could unlock my door. - I felt like I was getting ripped off many times. - There is a

fee

for using their washing and drying machines. Every other apartment i lived in had their own washer and dryer in the apartment so it felt

ridiculous

that I had to pay a

fee

to use

old

,

outdated

, public washing and drying machines. That should just be included in rent. - Each apartment has a shared room that is SO SMALL! I

don't

know how they managed to shove two beds in a tiny room like that but it seemed very uncomfortable Review from Google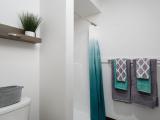 Feb 2019:
I

love

University Gateway! Management works so hard to make sure that it is a

fun

place to live. The apartments are newly renovated and look

amazing

. It is right next to the school, so getting to class is

easy

every day. I really appreciate the effort the management puts into the monthly

events

. Anytime I have had a question, they have been

quick

to answer. It is an

awesome

place to live and I

would recommend

it anyone looking to live around UVU.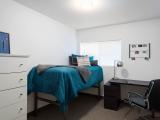 Nov 2018:
Management only worries about making money, they want

nothing

to do with making their tenants lives easier. My roommate and I checked the box that we did

not

want animals in our apartment, and we had a roommate move in a month after the initial move in with a cat which we were both

allergic

to. Management did

nothing

to

help

and only started responding when we threatened them with legal action. Even after going

down

the rabbit

hole

they did

nothing

to solve the

problem

before it solved itself. There is an ant

problem

they

never

help

with and the rent is definitely

overpriced

. On the plus side the

good

things about university gateway is the location and the people who live here. Review from Google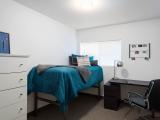 Sep 2018:
I lived here for a year and I really

enjoyed

it. The office was always so

nice

to me, helped me with any

problems

I had immediately and always had such

fun

parties to get to know your neighbors.

I like

d living here because of all the people I got to know who lived around me. It was so

close

to UVU and Walmart which was SUPER

convenient

. You got full sized beds when you have a private room. Upgrading from a twin to a full sized bed, in student housing, is so

amazing

. I slept so much better. It's honestly a really

great

place to live, and

affordable

too. It's right off the freeway so it's

easy

to find and

perfect

location to just jump right back on the freeway. There is also a bus

stop

right by building 1 so you don't have to walk far in the snow. Overall my favorite place I've lived at so far. Review from Google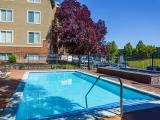 Sep 2018:
University Gateway is one of the

best

complexes / management I've worked with! They are willing to do anything the can to

help

you out! They went above and beyond for me. Cute apartments,

fun

activities,

amazing

location and

great

management! Review from Google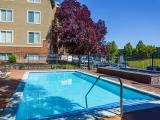 Sep 2018:
University Gateway is very

friendly

and are willing to

help

you to the

best

they can! They helped me with personal concerns I had and were very accommodating for my service dog and I. You can't beat the location, walking to school saves you so much! Review from Google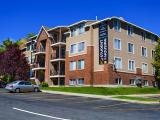 Sep 2018:
Honestly I loved it here! The management was

always helpful

and

friendly

to me. The private rooms were just right and

nothing

beats how

close

the apartments are to Utah Valley University. If you're thinking about choosing this place I'd say act

fast

because it fills up

quick

! Review from Google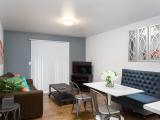 Jun 2018:
I am so upset that I paid the amount of money that I did. This place is absolutely

HORRIBLE

. I lived here for about 7 months and

regret

living here more than anything else. The management is a

joke

. I had multiple packages sent to my apartment, but were delivered to the office-

didn't

receive an email or phone call telling me I had a package waiting. They

charge

you for any time that you need to get into your apartment and

don't

have your keys. (How else are you supposed to get into your room?) The kitchen is so small,

don't

let the pictures

fool

you. I lucked out and only had 2 other roommates. How on Earth you could fit 5 people's kitchen things and food on top of that in the kitchen, beats me. The upgrades look really

nice

in the picture but they really

aren't

. The painted over the older wood to make it look like it was

new

, but the paint i Review from Google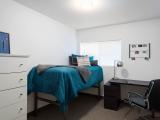 May 2018:
Gateway has been a blast to live at. Management is chill. Lexi, Ellisa, Don, and Cami are very kind and very understanding. Cleaning checks are reasonable and they will

not

fine you for

stupid

things like at other complexes. Just do a

good

job cleaning. maintenance was always timely, and did a

great

job to

help

us out. This complex is very social, and they host

events

often that get residents

together

. I really

enjoyed

my time here, becoming friends with neighbors, management, and my roommates. I LOVED my roommates some of the

best

roommates I've ever had. Its

nice

because there are some LDS people but then some non LDS people so you get the

best

of both worlds. One of the things i

enjoyed

most, was being able to bike to class 3 minutes before it started, and being still arriving on time. It's hard to beat the

close

commute to school. Overall Review from Google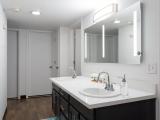 Feb 2018:
So far this is my first day here, I

can't

say I'm ecstatic. But I am

happy

that I have a roof over my head at this time, and that I can now focus on making this year, the year of me :)! I find the complex to be in a

great

location, which is key for me! I think every place has its ups and downs, and rather than be that (person) who writes the review out to degrade and bash. I simply state, that I'm going to make the most of it :)! And when I get into better standings possibly shoot for the stars and land some where else, that may be a better fit. **To anyone who is looking to take a look into this place, go for it! You may like it, you may

not

. But come see for yourself. If this

isn't

your cup of tea, find some place else where. You know ? Review from Google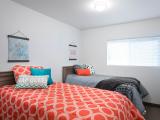 Jan 2018:
I moved in for spring semester. Upon arriving, staff was super helpful to get me all settled in. I had one minor issue with my apartment, but staff was

quick

to resolve the issue and helped me move to my

new

apartment. Ellisa and Cami spent time to ensure that I was taken

care

of and all moved in. So far I have loved my experience here! The amenities are

great

, location to campus is unbeatable. I

would recommend

living here! Review from Google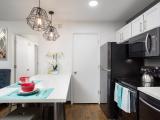 Jan 2018:
I've lived here for almost 2 years. I really do

love

this place, the staff is very

friendly

and

help

with everything they can. This place is the first place I've lived on my own and they make it

easy

. Management

hasn't

always been

great

but for the last year it's been

wonderful

and the lastest manager is really

good

and things have been getting done. I recommend living here Review from Google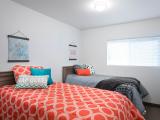 Jan 2018:
I had a hard time

really like

this pace and first but they have a

new

manager she is the

best

I had issue with roommate she told

care

of me right

away

. There are

bad

reviews but the

new

manager just started and I can see a

big

change

👍🏼 Review from Google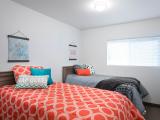 Dec 2017:
i have to say, there is a special place in

hell

for people who

scam

and

rob

college kids fresh out of their parents house, and these people belong there. the apartments are in

terrible

shape, they invent

fees

to get extra money from the tenants, they

charge

you for a parking pass and then boot random cars regardless of whether they have a pass or

not

and when you have to pay to get the boot off they simply give you an email address to

complain

to that does

nothing

. they once tried to

charge

me for

leaving

a bike on my balcony (there was

never

a rule against that). the management are incredibly

rude

. and all the

positive

reviews you read are done by the management. i could go on for hours about how

horrible

and soulless these people are Review from Google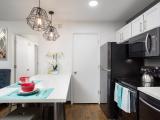 Sep 2017:
My daughter just moved in here a few weeks ago. Move-in day was the most

well

-

organized

move-in day I've ever been to - and I've been to a lot of college move-ins! The management is doing a

great

job of making her feel at home, and responding to any questions or concerns. Review from 9/20/17 on Google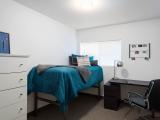 Sep 2017:
I would give it

0 stars

if I could. Everything about this apartment complex

sucks

. 0/10

would recommend

to anyone. After 2 years and several emails and unreturned phone calls, I still

haven't

gotten my

security

deposit

back. I talked to a lady there who said I

never

paid a

security

deposit

and told me that there was

nothing

she could do for me even though it's written on the

contract

that I paid a

security

deposit

AND my roommates have gotten theirs back. Literally had to

threaten

to sue the place to get anything done (trust me we had

plenty

of ground to sue) and even then it was all half- assed. Review from 9/4/17 on Google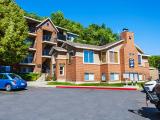 Aug 2017:
Want a real, honest review for once? Read on. First off, I am

NOT

a staff member, nor am I employed or affiliated with University Gateway or Nelson Brothers Property Management (other than being a tenant here). Thought I should clarify that. I have lived here at University Gateway for a total of almost 4 years now. I have also lived at Wolverine Crossing, Ventana, and rented a room inside a house in Orem. I can honestly say that University Gateway has been hands

down

the

best

apartment complex I've resided in thus far. Management has

changed

a lot over the years, some better than others. However, the

new

and current management is truly

amazing

. Review from 8/28/17 on Google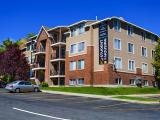 Aug 2017:
I have been living here for about 6 months. If you are looking for a place that has a

good

location for college, look no further. I

never

drove once to school. The staff here is

awesome

. They have gone out of their way to

help

me on multiple occasions. The remolded apartments are very

nice

and very cozy. The ward here is one of the most welcoming and loving wards you will ever find as

well

. Could

not

think of a better way to have started off my college experience than by living here. Review from 8/13/17 on Google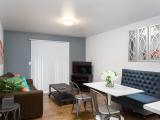 Jul 2017:
We appreciated how you worked with our son on a renewal of his current

contract

by giving him the previous years rate, (other than then

increase

for utilities). This made it possible for him to stay at University Gateway. He enjoys the

close

proximity to UVU and has had a

good

experience there. Thanks. Review from 7/22/17 on Google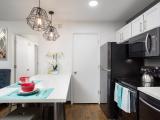 Jun 2017:
We're satisfied with your facility and feel it's in a

good

location and, the lease was fair. We were displeased with a $30

charge

for the claim of a untidy refrigerator that we paid. The

charge

was for cleaning which

never

occurred.

Unhappy

about that. Also, we were told we missed the January deadline to renew our rate for a reduced rent. No notification was received. And, there was no mention of a rate

increase

until just recently. Review from 6/27/17 on Google