Apartment Reviews
Back to Previous
Close Tab
Additional Reviews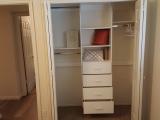 Oct 2019:
I

love

living here!!!! The Branbury puts on the funnest

events

and parties and the social aspect is so

nice

! With the property being so

big

you can always find someone to hang out with or something to do! And the staff is so

nice

and helpful! Review from Google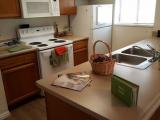 Oct 2019:
The Branbury has been a

great

experience for me. When I moved in the property manager and staff took

great

care

of me. I also

love

all the offered amenities and how social it is here.

Great

place to live! Review from Google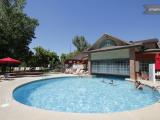 Sep 2019:
So far I've been very pleased with my experience at the Branbury! No apartment complex is

perfect

, but I can tell that the management cares about their residents. The apartments are

nice

, I

LOVE

the amenities, and management has been very responsive when I've reached out with

issues

. This is my favorite place I've lived in Provo! Review from Google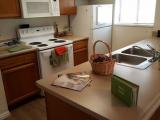 Aug 2019:
I

enjoyed

living here, the apartments were

good

and I was able to get a room with a full sized bed. The staff are very

friendly

and are more than willing to work with you on things that may be negatively impacting your experience renting there. If it's your scene, there's a lot of

events

in the complex's clubhouse and many amenities you can take advantage of. The apartments themselves are adequate; there were a few things that went

wrong

or were odd, such at the

limited

water

flow in the kitchen sink, but

nothing

that was unreasonable, and maintenance is able to

help

to the

best

of their ability. My previous review noted that I felt that, at move out, my

charges

were unfairly given for small easily fixable things and that I felt there was no avenue for recourse other than posting a review. I was especially irked that I had been

charged

$50 over my

security

deposit

. Since then, I have been contacted by management to reconcile the

charges

placed on my account Review from Google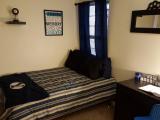 Aug 2019:
It makes me

sad

to see a lot of

bad

reviews for this place, because I had a

great

experience here. The staff is super

friendly

, maintenance is way

fast

, and if there's an issue with anything the staff is very flexible in trying to work with you.

Great

amenities,

great

location. The only reason I'm giving it 4 stars is because the apartments could use some updating, especially since it can be

pricey

. But even still, I had a

great

experience living at The Branbury. Review from Google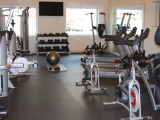 Jul 2019:
This apartment complex does

not

care

about helping students

problems

at all. I've had multiple

issues

but the most recent one has to do with cleaning checks. I did everything I could to make sure everything was extremely

clean

for my portion of the cleaning check. My roommates were

not

so thorough and a lot of the parts they were assigned to

clean

were

not

up to standards. I got my cleaning check

paper

back and it said I passed but when my rent came around I had an extra $25

fee

added on for a

failed

cleaning check. I thought it would be a simple fix so I went into the office and

wouldn't

help

me at all it taking the

fee

off. I even showed them the

paper

stating that I had passed which was filled out by one of the RAs. They said they had different information and because my roommates

didn't

do their part I am

stuck

paying for it. Very disappointed they would

not

help

one of their residents who's been living there for over a year. They obviously

don't

care

about the individual student. Review from Google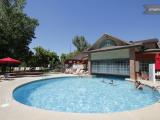 Jun 2019:
Came into a

dirty

apartment when I first moved in, multiple

problems

with the apartment, they way overcharge for everything, management does

not

hear you and sees everything as a business transaction. Seriously have had a

great

experience everywhere else I've lived in Provo, live anywhere else if you can. So

not

worth the drama. Review from Google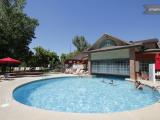 Jun 2019:
Warning

!

Document

everything with pictures and in writing before you move in to this complex. They will take your money and

never

return it. The apartment was

not

clean

when moving in and the AC was

not

working. Management took their time fixing it. Management will tell you that you passed your cleaning check, then send you a letter that you did

not

pass and

charge

you. Do yourself a favor and

don't

move here. Find a place that has integrity and is honest with their tenants. Review from Google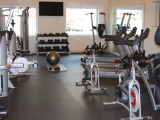 Jun 2019:
As both a former resident and a former employee I can honestly say The Branbury is the

best

BYU Contracted Student housing. I lived there 3 years and worked there for a little over two years. My biggest suggestion to anyone looking to live there is to get to know the management! You'll learn very

quickly

that the Branbury team LOVES the community and cares deeply about the welfare of the residents. The Branbury is 100% dedicated to improving the entire community for each and every resident. The Branbury team is definitely the

best

in the business and are competent, understanding, and

don't

hesitate to go above and beyond for their residents. Like any student housing in Provo it

isn't

going to be

perfect

, however, in my experience The Branbury is the

best

at proactively perfecting any flaws. You

won't

find a better apartment with better customer service at a better rate anywhere. Whether you're looking for shared rooms or private rooms be sure and add The Branbury apartments onto your tour list Review from Google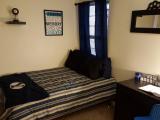 Jun 2019:
Again for those who are looking for their kids to move here DO

NOT

DO IT. Living here has been a logistical

nightmare

they don't listen to the people at the front desk when they tel you that there is ample parking or that they will give you discounts on parking passes or a certain amount off of your first months rent if you sign that day. I have had a 5-6 friends sign on with the promise of $100 off or a

free

parking pass and when we came in the first day they said there was no documentation. It's overly priced and the haircuts are

not

worth signing up for. Just be aware. Review from Google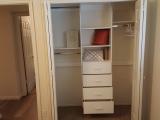 Apr 2019:
Readers I hope it helps you decide where to stay. ( Josh I appreciate the fact you want to talk about things. I wish you would have acted faster when I had

issues

within the apt & requested aid. Now that shipped has sailed. Thanks tho! My issue wasn't that you

didn't

approve (1) day more on check out since I still have classes. The issue is you guys don't tend to the tenants & I understand you have to

worry

about several! When it came time to add

fees

& scrum a little more cash from us we then turned priority #1. I'm

not

one to

throw

fits about

not

getting what I want. I would just like people to know a realistic view of this place. Whoever it may

concern

ask about every

fee

they include & know that there is much better quality of living elsewhere.) This complex

isn't

terrible

but it's

not

suited for many! They do have

great

ward activities & the secretaries are

very helpful

! They have several activities for the tenants maybe

not

large enough to accommodate everyone sadly Review from Google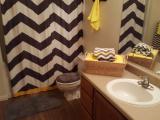 Feb 2019:
Super

fun

place to live, thanks to the activities person, Bridge! There's always

cool

stuff going on and

fun

ways to meet

new

people - lots of

free

food which is a plus for college kids!

would recommend

living here,

cool

space and

fun

environment!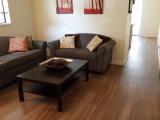 Feb 2019:
Very

nice

place. Working with the staff was incredible. I talked with Caitie in the office and she was

very helpful

! They are all so kind. Very highly recommend.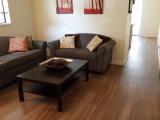 Feb 2019:
The Branbury is

amazing

place to stay. It has so much to offer: pool/hot tub, workout room,

spacious

living areas,

close

to bike/running trails. You would

not

be disappointed with staying here. 💯💯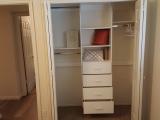 Feb 2019:
The location of this place is

great

and I

love

all the amenities! The pool and hot tub are

great

. The leasing agents are all really

friendly

especially Katherine. If you are looking for a

fun

/

nice

place to live I would

definitely recommend

the Branbury!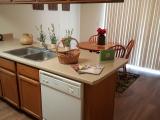 Feb 2019:
The Branbury is a nicely kept apartment complex. It has tons of amenities and lots of "Extras" that other places

don't

offer. They have a super

cool

pool and a salon available to its tenets. The leasing agents are all really

friendly

, and there are always freshly baked

cookies

in the office! It would be a

great

place for anyone live!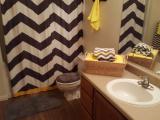 Jan 2019:
I like

d how they respect non LDS and

doesn't

have age discrimination. The manager is really respectful. You should talk to him if staff are

not

helping. It was the

best

place I have ever lived in Provo. They are

not

picky about the cleaning check. The only downside of it is that they

don't

have covered parkings. Review from Google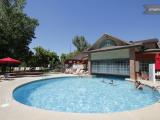 Dec 2018:
Move here if you want to get random

charges

added to your rent and if you like

never

getting your

deposit

back. Plus if you decide to move here DONT buy a parking pass they totally

lied

to me about how much parking was available. Review from Google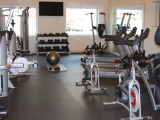 Oct 2018:
It's an ok place to live but don't listen to the people at the front desk when they tel you that there is ample parking or that they will give you discounts on parking passes or a certain amount off of your first months rent if you sign that day. I have had a 5-6 friends sign on with the promise of $100 off or a

free

parking pass and when we came in the first day they said there was no documentation. It's overly priced and the haircuts are

not

worth signing up for. Just be aware. Review from Google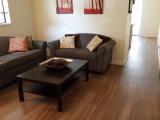 Oct 2018:
Pros

: My room has its own balcony! I

love

how much light my room gets, and how refreshing it is to have your own space outside. Also, there are balconies in the kitchen and living room areas. The grounds are

well

kept, and

beautiful

. We have a pool, exercise room, and recreation area in the main building. There is a

free

shuttle bus which takes me back and forth between BYU and the main office (M-Th 7:20am- 8:47pm; Friday 7:20am-6pm), which means no dealing with on campus parking. Hallelujah! I also get 2

free

spa treatments at the on-site spa location. Utilities are a flat rate which means no trying to stretch a dollar come winter time. Basically, I

love

living here!

Cons

: Laundry is located downstairs, but it's

nice

I can do 4 loads of laundry at the same time. The shuttle

doesn't

run

Summer/Spring Semester. Parking spaces tend to be on the Review from Google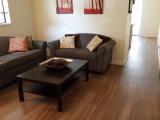 Sep 2018:
This apartment is the second apartment I have found so far in Provo that will give your

deposit

fully back ! It's so

great

! The cleaning check is about every 3 months, and very

easy

to pass, maintenance is

fast

. The Branbury will hold public

party

about every 2 months, you can go and have

free

food. Provo river is just beside the apartment, it's

great

to walk along the river. Finally, I got my

deposit

fully back ! The Branbury apartment is so

great

, a

nice

place to live! Review from Google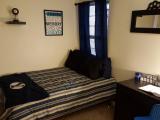 Sep 2018:
I've loved my experience living at the Branbury. I've lived here for a year and a half and have

just renewed

for another year. I have had

great

roommates that I've ended up becoming really

amazing

friends with! I signed for the

New

Flooring private bedroom apartment and I've been very

happy

with the quality or my apartment! The amenities are

great

. I

love

the 24-hr gym and the pool and hot tub are always so social and

fun

. You get

free

services at the salon twice a month! The maintenance staff and office staff have always done everything in their power to

help

me with whatever I need! Also located in a

great

area

close

to state street and university parkway, but tucked

away

a little so you don't have to deal with heavy

traffic

which is

awesome

!

Great

YSA wards as

well

. I've loved my experience here, so much more than other student Review from Google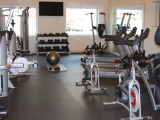 Aug 2018:
0/10 do

not

recommend. I

hated

my life while living here. Everything about the place is

terrible

. Just look at how many

1 star

reviews there are... First off, when I moved in, my room was

trashed

. It was

disgusting

. I spent over an hour cleaning my room and over two hours cleaning the bathroom (the bathtub looked like it hadn't been cleaned for ages). When I moved out, I cleaned everything on the cleaning checklist. I

failed

the cleaning check for reason: "BEDROOM". I'm assuming it was for the blinds?? I spent at least 30 minutes cleaning them. When I moved in, they were all blackened... It's completely

unacceptable

that they will

charge

so much for a cleaning

fee

, but they won't actually go in and

clean

anything... For the other "white glove" cleaning checks, I worked my butt off while some of my roommates did the bare mini Review from Google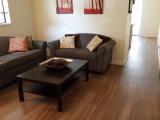 Jul 2018:
The amenities are

great

, the apartments are also pretty

nice

and comfortable. They

water

the grass A LOT and depending on when you come and go you may just get caught in the sprinklers whem you come home at

night

and when you go out in the morning. 👎 Other than the excessive watering, I have loved living at the Branbury. Review from Google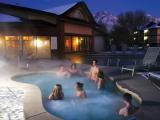 May 2018:
Sure, the apartments are

nice

enough but how about being

charged

$40 for a parking pass for an apartment you already live it. The laundry center is a

disaster

. So many machines are

broken

and if you ever ask management for

help

, they just tell you that they

can't

help

you because they

don't

own the machines and tell you to try and get it fixed on your OWN by calling the company (??? where's the ownership and responsibility for them choosing this company ???) Also, be prepared for random price hikes on your rent. Random $15

charges

for an internet upgrade? The rent constantly gets higher. You'll

never

pay what they tell you that you will. It's just

ridiculous

. Maintenance requests? Forget about it you might as

well

just call a

broken

appliance

forever

dead

because no one is ever gonna reply. I get it, I'm frustrated in general with the

charges

Review from Google