Back to Previous
Close Tab
Additional Reviews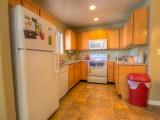 Aug 2019:
Trust the recent reviews people are giving them. The apartments are newly remodeled and I've seen the finished product they are actually really

nice

apartments, but the management is

terrible

. The concerns ive brought up to them were things they caused and they'd either ignore these concerns or straight up

blame

them on me. VERY

irresponsible

management. Debi is the current manager that I know of and she

isn't

good

either. If you see she is the manager still I highly encourage any of the other

close

apartments to the university. They are about the same price and quality but at least then you have a chance for a manager that

won't

just be

terrible

with communication and can actually

help

you.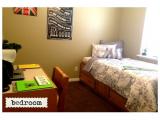 Apr 2019:
DO

NOT

LIVE HERE.

Notice

that most of the

good

reviews are from 2+ years ago. The place itself is fairly

nice

, but the management is

horrible

. They've

changed

management at least twice since I've lived here. I lived in Summerwood for almost two years and at the beginning of spring

break

, they emailed me and my roommates that we had 2 weeks to move out because they were going to do renovations and expand the gym into our apartment. This was like a month before

finals

and so I had to find a

new

place to move in a week (because I was gone the first week over spring

break

). Needless to say I was extremely stressed and exhausted and the management was unapolagetic and

unhelpful

. Other

events

that occurred during my living there were that my shower was ALWAYS

clogged

, our heater was

broken

, and no matter how many times I asked for maintenance to

help

, my shower rema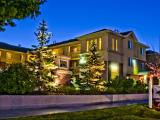 Jun 2018:
THREATENED TO

CHARGE

ME $100 FOR THIS REVIEW!

0 stars

!

Terrible

place to live and management is even

worse

. Have you move on

finals

day while your roommate have longer to move, thinks are constantly

broken

and take fixing, moved in and several things were

broken

within the room (drawers, doors, walls

peeling

, etc.) and I took out several

garbage

bags of the previous tenants' clothes and

trash

out, super

loud

since you are right up against the freeway. DO

NOT

LIVE HERE!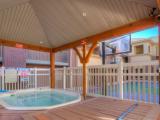 Oct 2017:
I lived here for 1 year while attending UVU. Everything on campus is within walking distance, you could even make it to Walmart in a half hour if you dont have a car. Rooms are decently sized for the price, it's the proximity to UVU that makes this a

great

place. Staff is very

friendly

and will respond

quickly

to any questions or

issues

you bring up. While I lived there, it seemed that they were in the middle of slowly updating the apartments as people moved out. I originally had one of the older mattresses, so I put in a request for a

new

one because of back

problems

they brought it over within 2 days. At another point our dishwasher started

leaking

, management had it replaced within a few days. Review from 10/5/17 on Google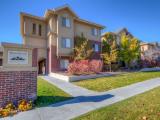 Sep 2017:
This place is only about taking your money and

not

giving any real benefits in return. I lived there for three months over the summer for an internship and then moved back to where I go to school. The utilities were very

expensive

but they

wouldn't

give you an itemized receipt of what we were using in our apartment. We had to trust that they just divided it between the four of us. My bike was

stolen

from the parking garage where it was chained up and they

didn't

want to

help

in anyway or even show

concern

that

crimes

were happening on their property. Review from 9/30/17 on Google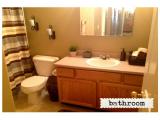 Sep 2017:
We just moved our son into Summerwood. Our personal experience was that his apartment was immaculate. Every room (including the kitchen) was very

clean

. The ladies at the front desk were

very helpful

.

Love

the underground parking.

Love

the washer and dryer inside the apt. And

love

the private bedrooms. And you

can't

beat the location. And our son seems to

love

it. His roommates seem like

great

guys and the entire complex seemed

clean

and tidy. Review from 9/24/17 on Google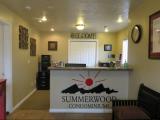 Sep 2017:
They are only in it for the money. You scour your apartment and they still fail you on cleaning checks and

charge

you. But it's acceptable for the carpets to have burns marks, blinds to be

broken

, and

hole

s to be in the provided furniture? Premium apartment?? Yeah right. Review from 9/14/17 on Google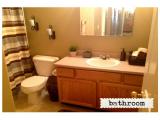 May 2017:
I've

enjoyed

my time at Summmerwood Condos, here are the reasons why. The convenience and atmosphere is phenomenal. Management at Summerwood are very

nice

and

quick

to respond to maintenance request. I

would recommend

living here

not

just for the

friendly

atmosphere but for the convenience of walking to campus. The only downside was the occasional

sketchy

roommate. Review from 5/26/17 on Google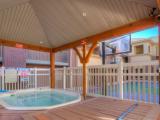 May 2017:
Great

place to live.

Easy

walking distance to UVU,

great

management, and a

fun

place to live. Basketball courts, hot tub, and clubhouse are all

awesome

. Only thing is it's

close

to the freeway, so in your room you hear the cars pass, but that's only a minor issue. Review from 5/9/17 on Google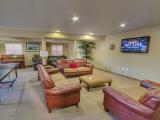 Mar 2017:
It was

great

until I moved out. Extremely disappointed. There was a

miscommunication

for

final

check out when I moved to get married and after addressing it and communicating about it, the management

didn't

hold up their end of responsibility and

charged

me for something that

shouldn't

have been

charged

. I moved out in the middle of the semester and personally went to them to ask how to handle the bathroom

clean

out since I had a roommate still there. I was told that would

NOT

count against me by one of the girls in the office.

Well

, guess what? I see the

fee

for it

not

being cleaned and reached out to them because that

wasn't

supposed to happen and then they turn around and

blame

me for

not

cleaning the bathroom! Review from 3/28/17 on Google