Back to Previous
Close Tab
Additional Reviews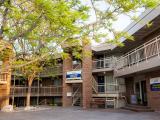 Mar 2019:
I have lived here at the Riv for almost a year and loved every moment! Office management are fantastic and extremely

friendly

! The guys who fix everything are

quick

and also very

friendly

! If you're LDS then you'll have a

great

ward and even better bishopric!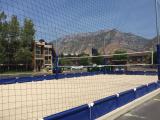 Jan 2019:
After living at 3 other apartment buildings and experiencing

awful

, hairpulling management with Aspen Ridge (which is most assuredly

run

by the devil) I can say that the Riv is one of the better places to live around campus. The cleaning checks are surprisingly lenient and the office staff is actually helpful. Obviously University Parking Enfocement patrolling the parking lot at 10 and booting everyone without a pass

sucks

but at least we can find solace in the fact that whoever owns or

runs

UPE will have a very special cell in

hell

waiting for them. Review from Google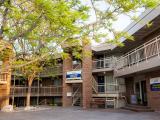 Jan 2019:
Voy a escribir en Español para los estudiantes internacionales que hablen este idioma. Yo pase un buen tiempo aqui gracias a mi personalidad pero no gracias a las personas que en ese momento trabajan en la oficina 1.Pagas un deposito aparte del primer y último mes de Renta. (Si eres estudiante internacional)( Cuando mi contrato termino me dijeron que yo tenia que pagar el último mes de renta) por lo que logicamente me negue, en la oficina

con

cara de acusacion me dijeron que si podia probarlo todo estaria bien. Desgraciadamente yo no encontre el resguardo, para no tener problemas decidí ir a pagar ese " último mes" y cuando llegue me dijeron que ya no era necesario porque habian puesto mi caso en (collection) algo que me dio mucha pena porque no habia pasado ni un mes desde que yo me marche de este lugar. 2. Mi deposito nunca fue devue Review from Google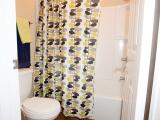 Dec 2018:
I am

not

a resident of this place, however my little sister is as of today. I went there at 10:15 to drop her off some food. I came back to my car 10 minutes later, to find out my car has been booted. There is no clearly visible sign saying your car will be booted after 10:00pm. I've

never

been here before, and they booted on a first offense. Then, when I called, they didn't come till almost 11:00 to take the boot off my car. I teach high school and have to wake up very early, so this was more than frustrating. Riviera, please put more specific signs up so visitors are aware. Or maybe give a

warning

before you boot for the first time? Outrageous Review from Google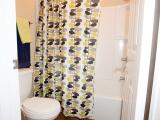 Sep 2018:
The Riviera management was really

difficult

to deal with. The apartments are way over priced for shared rooms in Provo and consequently it is one of the last apartment complexes to fill up ever year. I also just got my

deposit

back and they almost cut it in half with how many random

charges

they had on there. My ward and bishopric were

awesome

but I had an overall

poor

experience with the complex. Review from Google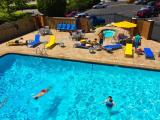 Aug 2018:
My stay at The Riviera has been from November 2016 to August 2018. The management has been

very helpful

and prompt to communicate with me on any

issues

I've experienced. I once had a fender-bender that required me to use a rental car while it was repaired, and it was

towed

because I forgot to put my parking pass on it. The Riv immediately provided me a temporary pass for the time I needed my rental car, AND they contacted the parking enforcement company on my behalf and had the towing

fee

waived for me. And everything was taken

care

of extremely

quickly

! They also have maintenance requests taken

care

of within like 2 days of me putting in requests, and even provide personal follow-up emails checking that they were taken

care

of. Seriously have had a

great

experience here and

would recommend

it to anyone interested in staying here! Review from Google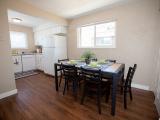 Jun 2018:
I have really

enjoyed

living at the Riv. The apartments themselves are really

nice

after the renovation and the shared rooms have lots of space. The facilities aren't ever very crowded and I've

never

had to wait to do laundry. The

best

part about the Riv is their staff. All of the office girls are really helpful and go out of their way to

help

in any way they can. The maintenance guys are also really

friendly

and do a

great

job. I've lived in multiple places at my time at BYU(liberty on freedom,alpine village, a house) and the Riv has been the

best

by far. Review from Google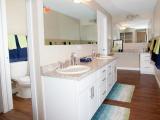 Jun 2018:
Worst

apartment ever! They remodeled their apartments, but they were

poorly

built. Between

water

squishing through floor boards in vanity area, a flying ant

infestation

,

leaking

utility closet that ran into other storage closet and ruined our stuff, having

spiders

and

ants

all over in our room which we had to buy traps for, all this and more only to have to buy our own light bulbs and get

charged

late

fees

because management

changed

the way payments were made online without notifying residents. When we moved out they took months to send our

deposit

checks, and

didn't

do that without my roommate calling them at least four times, when they did send her a

deposit

return check, IT WAS

FAKE

! and the bank said it

wasn't

the first they had seen from there either! About two months after they tell you (multiple times throughout living there) you will Review from Google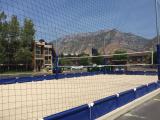 May 2018:
I lived here last year and it was

great

! Super

fun

wards,

awesome

management and office, and really

close

to campus. The only

issues

I ever had were with the online payment system, but the office is

awesome

and super helpful if there's ever a

problem

. Plus, I couldn't believe how

fast

I got my

deposit

back! Less than 2 weeks after I moved out.

Not

sure why people are

complaining

about the Riv, I loved it! Review from Google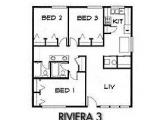 May 2018:
I absolutely

love

this place, I

don't

understand why there's so many

negative

reviews. It's literally right next to campus, the apartments are way

nice

compared to a lot of other places in Provo and the bedrooms are huge. The staff is super helpful and always so

pleasant

. As for the

clean

checks, if I just

clean

everything that is listed on my job in the packet, I pass. Definitely take a serious look here if you're looking for a place to live. Review from Google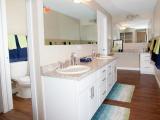 May 2018:
The renovated apartments are

nice

and the leasing manager and front office workers were all very kind and

nice

to interact with. However, this place is grossly

overpriced

for what you're getting. No dryer/washer in the unit as

well

as

charging

you the price of a private room for shared rooms. Additionally, they are VERY nit picky on cleaning checks. I am aware that they tried to improve that but I realize that property managers need to meet quotas for failing tenants and taking money from them anyway they can. This place is

nice

and the people I've met here are

nice

but this w

hole

package is just way

overpriced

. You're better off going somewhere else with your money. Review from Google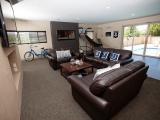 Apr 2018:
I honestly

love

the Riv. The management is incredible. They've worked with me and have been so patient! The apartments are really

nice

,

spacious

, and

clean

. Everything was remodeled recently as

well

. I think the location is

great

because it's right next to campus, food, and my work! Review from Google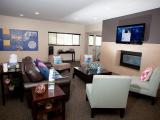 Apr 2018:
Cleaning checks are

ridiculous

. Even when you do everything on the checklist they still will attempt to fail you. They have come at

night

hours after they said they would to do

clean

checks and expect everything to look like no one is living there. Management is

difficult

to work with. It's way

overpriced

and

not

worth it!!! Parking is fine if you have a parking pass but they are so strict and friends can't stay parked in the visitor lot past 12 Review from Google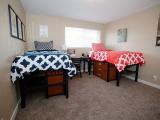 Apr 2018:
The apartment itself was

awesome

. I loved the location as a student at UVU and the apartments were pretty

nice

! As for the management, it was

awful

. It seemed like they thought they knew what they were doing, but really they would

mess

up our accounts

all the time

, and

charge

me too much. When I moved out they sent me my

deposit

check but it

wasn't

the right amount. The cleaning checks were outrageous as

well

, they expected you to have it look like you barley even live there, and if it's

not

they

charge

you extra. The parking is a

joke

there as

well

. If you

don't

have a parking you have to park on the street and if there

isn't

space there you

risk

getting booted or

towed

. They were

not

organized

at all. I

wouldn't

recommend living there to anyone. Review from Google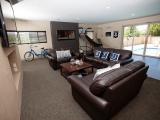 Apr 2018:
They

didn't

provide carbon Monoxide detectors for us when we first moved in, and we had a

leak

where no one was woken up by an

alarm

, and the firefighters had to come into our apartments and wake us all up. Their response to this? 15 dollar gift cards for 5 of us. Their management is

trash

, and they are always failing your cleaning checks so that you have to pay the 10 dollars to them.

Not

only do they do all this, they add extra prices on your bill at the end of the month to get more money out of you. Oh, and if you sign another

contract

with them to stay, they'll make you pay your last months rent, even when you already paid first and last months rent in a whopping bill when you first move in. Lastly, they make you pay 10 dollars extra a month for parking (which they just

changed

to 20 without telling anyone), even though you wont get a spot Review from Google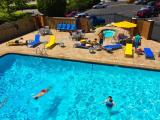 Mar 2018:
Cool

spot to chill. The sand volleyball courts are

cool

and the changes they made are on point. There is the small

problem

of the

police

busting dog

fighting

and meth labs, but if you can get over that, its a dope place to live. Review from Google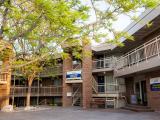 Mar 2018:
If I could

leave

0 stars

I would. The only reason they have 2 and a half stars is because the employees out 5 star reviews here. They

lost

my check that I paid for rent on time with and tried to evict me! Wrongfully! When I printed my bank statement and showed them that they took my money they took the

eviction

notice

and ripped it in half and acted like

nothing

had happened. When I finally sold my

contract

at this

awful

place you have to wait 30 days to get your

refund

back for your

down

payment and last months rent. It is currently the 5th and I have still

not

received my check. Management is

awful

, I feel

bad

for the people that have to work there because it is just so

awful

. Do

not

lie

here. They are the devil reincarnate. Review from Google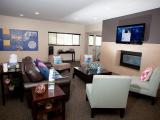 Feb 2018:
I have literally

never

lived in a place that was so transparent in its attempt to merely leech off of tenants. I'll list the most pressing

issues

here. First of all, their cleaning checks are a

joke

. I know they're going to respond and

complain

that they're available to show what I did or blah, blah, blah, but the bottom line is this: being that I am your paying customer and

not

their adult child living in your basement, the only legitimate reason for these checks is to make sure that I

don't

damage

the property during my stay or

leave

a

mess

after I check out for

good

. The fact that an acceptably

clean

apartment occasionally fails is a bit odd to me. Second, let's talk about the payment system. It is generally understood in this year of our Lord 2018, all businesses which expect regularly recurring payments from their customers would figure o Review from Google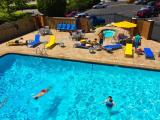 Jan 2018:
Honestly I

don't

understand the

one star

reviews on the Riv. Personally, I have had little to no

problems

while living here. The laundry room

isn't

ideal, and sometimes their website malfunctions while paying rent, but other than that, I have loved living here! I can always find parking even

late

at

night

. The apartments are

nice

and updated. It is in a super

convenient

location:

near

BYU and many food places. My only

complaint

is that the kitchens are a little small and it is

not

as social of an environment as many other apartment complexes are. Review from Google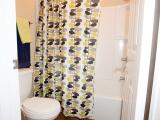 Jan 2018:
I wish I could put

zero

on every category... If you like a lot of

noise

- a maintenance crew that take months to complete simple

projects

- laundry machines that don't work-

overpriced

apartments that are

falling

apart

- and just an overall

unsafe

place to live, please move here. Now, if you have any sense at all, don't move here. I wouldn't even wish my

worst

enemies to live here. There was literally one

night

where a carbon monoxide

leak

sprung in my building in the middle of the

night

and a couple apartments were evacuated, but

not

mine. I didn't even hear about it until the next afternoon. Made me feel real

good

. You are

close

to BYU and Walmart, but the

noise

on those busy streets isn't worth it. There is constantly

construction

going on, on the streets and at the riv itself, but again it takes months to show any progress. They nev Review from Google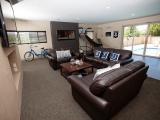 Jan 2018:
Okay

place to live, but

nice

that it is

close

to campus (BYU). Over priced for what you get (they

charge

you for things you

never

use like cable). Administration is hard to work with.

Best

part is the staff. The maintenance crew is always

very helpful

and the front counter are

always willing

to work with you. They have been trying to improve their management, but you

don't

get your moneys worth here. Review from Google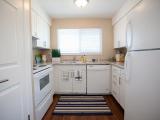 Nov 2017:
Honestly I

love

the Riviera! The ward is

awesome

and the apartments are really

nice

now that they're upgraded. The account system was kind of

messed

up for a little bit, but the staff was really

good

at communication and keeping people up to date on the status of their account and letting us know when they were fixed. There

isn't

enough parking for everyone, but if you sign up early enough or get on the wait list early you should be able to get one. If you have parking it's really

nice

and you can always find a spot. They also told us other options of where to park if we

don't

have a pass. Overall, a really

awesome

place to live. *BONUS* Right next to BYU! Review from 11/4/17 on Google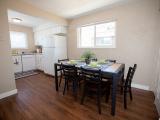 Nov 2017:
I like

d living at The Riv, but once I moved out they were

awful

. I have been waiting 6 months for my

deposit

check, I have spoken with many people at their office, and each time they promise they will cut me a

new

check and call me within a few days so that I can come pick it up. They have told me this 4-5 times now and I am still waiting for the money they owe me. This has been the most frustrating thing I have ever had to deal with with student housing and it has been going on for 6 MONTHS. I hope they

haven't

done this to anyone else. Review from 11/2/17 on Google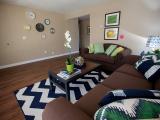 Sep 2017:
I've seen many 1-star reviews here which I believe to be completely unfounded. My experience with the Riviera has been

nothing

but

pleasant

. The leasing staff has been

great

to work with, management

isn't

all that

bad

, and when my circumstances called for a sudden

change

of location they were very willing to work with me. They have

quick

to respond, eager to

help

, and diligent in follow up. I could really feel they were doing all in their power to

help

me with my situation. Review from 9/14/17 on Google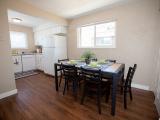 Aug 2017:
Not

much to

complain

about besides the absurdity of the cleaning checks here. I am convinced they do the monthly cleaning checks (that's right, monthly,

not

the year end stuff...monthly.) for profit.

Never

have I

failed

as much as I have here. Also the management says they take pictures of the parts you

failed

.

Well

, I've been there while they

failed

us and neither a camera nor a phone was taken out once.

Not

sure where these false photos come from. On top of that, they will

not

take your side at all. Unless you want to spend hour after tedious hour cleaning every nook and cranny, just for a monthly cleaning check, do

NOT

live here. Review from 8/16/17 on Google