Apartment Reviews
Back to Previous
Close Tab
Additional Reviews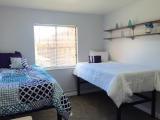 Aug 2019:
They

charged

me $50 for

not

turning in a parking pass that they

NEVER

told me about returning... the w

hole

experience was a

nightmare

. I would

never

have lived here if I knew what the management was

really like

. Review from Google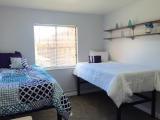 Aug 2019:
Worst

housing complex in the world!!!! If you have a missionary son or daughter returning from a mission needing a place to live

NEVER

USE THEM. They

nickel and dime

you even when you refer friends to them. I honestly

cannot

believe how

inconsiderate

they are. For your sake

never

use them Review from Google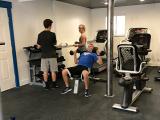 Aug 2019:
Wow, I've

never

had such a

bad

experience with a management team. On the outside they seem

nice

and

friendly

, but once you sign the lease they literally treat you like

garbage

. I have had enough of the hidden

fees

, uncomprehending staff, and outrageous rent prices. I wouldn't touch this complex with a ten foot pole. Review from Google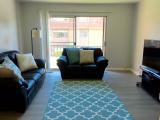 Aug 2019:
This place is

horrible

. If you're thinking about living here, turn around and

run

.

Worst

living experience. It's just

bad

. Do

not

trust any

good

reviews you see. Educate your friends. These are money hungry people who don't

care

that a college student can

barely

afford to eat. There are extra hidden

fees

everywhere. It's ugly (don't trust the pictures) and the "

great

social environment" is just a

lie

they use to justify the outrageously high prices. It's small as

well

. Just asume any

positive

thing you read about this place is a

lie

, except for the distance to campus. Still, I would have traded the distance for a better experience any day.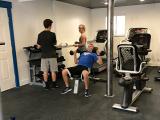 Aug 2019:
Run

!!! Don't even think about living here!!! Just don't!!!

Horrible

horrible

horrible

!

Expensive

,

dirty

,

loud

, small. All

bad

.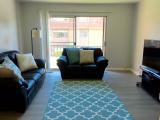 Aug 2019:
If you do decide to live here,

good

luck fitting a measly three days of food for six into one fridge.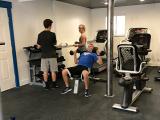 Jul 2019:
I would

never

refer a friend to live here. For what you are getting it is way too much money. The only redeeming qualities about the complex are that the maintenance guy is super

great

and the office people are

great

. The way the apartments are ran is

awful

though. They will find any

excuse

to make a dollar off of you. Most things are usually

broken

in the apartment and around the complex. It is marketed as a social place to live, but they only hosted one or two parties. There were

never

opportunities to meet people in the complex that weren't in your ward. Our building was in a separate ward from the others, so we didn't get to know anybody in the complex. For what you are paying, you could get a nicer place almost anywhere else. Until they lower the price by at least $100, I would

avoid

living at liberty at all costs. Review from Google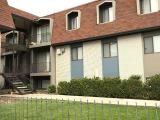 Jul 2019:
I

love

Liberty on Eighth! It is so

close

to campus and has

easy

access to downtown Provo. Management is super

nice

and

easy

to talk to. Review from Google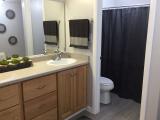 Jul 2019:
I

love

Liberty on Eighth! It is so

close

to campus and has

easy

access to downtown Provo. Management is super

nice

and

easy

to talk to. Review from Google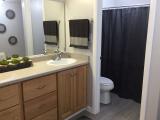 Jun 2019:
Probably my least favorite place to live. It's a way packed

together

complex with a bunch of pretty

loud

people. If you want constant

noise

and always having people around, then it's fine. It felt way to crammed. One fridge for 6 girls. Inconsistent

clean

checks. And

horrible

parking situation. I work

late

nights

and I have the non Guaranteed parking. Sometimes I had to walk 1-2 miles

away

at midnight, in the winter, alone, because I couldn't find parking. Waiting list for the guaranteed parking was over 100 people long. The price is

not

worth it. You are basically paying for the social wards. Our shower constantly was

broken

and got super

gross

. We had to get it fixed like 3 times. The bathrooms are super small. One laundry for everyone too. I constantly had people taking my clothes out of the dryer, even if they were still wet. If I was one second

late

to get my laundry, they would do this Review from Google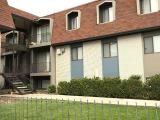 May 2019:
Liberty on Eighth is one of the

worst

apartment complexes I have ever had the privelege, no, the

horror

of interacting with. I have been astounded at the astronomical rents, for the complete

lack

of basic human amenities. I served in rural Peru and lived in a better apartment than this one. How are two showers sufficient for 6 men? Especially when the hot

water

runs

out within 2 minutes of the first shower....This is

unacceptable

. I feel that I have been preyed on by the money hungry land lords that are looking to take advantage of the recently returned missionaries and our inexperienced parents. Review from Google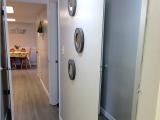 Feb 2019:
-I feel like they oversold the "non-guaranteed" parking passes. Getting a spot when you need it is unlikely -Washing machines / dryers are whack. -They

charged

everyone ten dollars if a couple people

didn't

write their name on the cleaning checklist. -I gave out my mailing address they told me I had and a lot of the mail people sent me went back to them. -hot

water

is

good

-no

robberies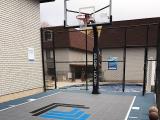 Jan 2019:
Overall, I

love

living at Liberty on Eighth! :)

PROS

: Bedrooms are

spacious

compared to other shared rooms I've lived in. Lots of room for storage under the bed, so I

don't

feel crammed for space. The living rooms are huge and come with a nicely-sized TV. We can comfortably fit my five roommates and our boyfriends in the kitchen/living room area at the same time without feeling overwhelmed for space. The vanity mirror is HUGE, which is super

nice

when you are trying to get ready at the same time as three or four other girls. Our kitchen was always in

good

condition. Dishwasher

broke

once, but maintenance had it repaired within a day. The pool and hot tub are a

big

plus, and the atmosphere is super social. I

haven't

had any

problems

with the office, Loren (the property manager) is very sweet and helpful. She'll answer any questions you have Review from Google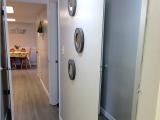 Jan 2019:
The Apartment layouts are

nice

and

well

furnished

, everything works in the apartment which is always a plus. Even though the parking situation is

bad

, it is so

close

to campus that it

isn't

really a

problem

. The pool and study rooms are a

nice

touch as

well

. The gym is very small and they usually

don't

have all their exercise machines working some can be out of order for months. But I have

enjoyed

my time here, the staff are very

pleasant

and the apartment itself is

great

! Review from Google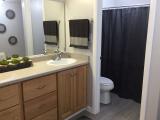 Jan 2019:
I have loved living here. The rent is

pricey

yes, but I think the quality of the apartment is pretty dang

good

for student housing. I would say it's worth it all in all. My ward has been incredible. this is definitely one of the more social places to live if you're into that. It's super

close

to campus and brick oven which is REALLY

nice

. my apartment has

never

had any major

issues

with anything so far, just an issue with

water

getting backed up in the sink but maintenance was

quick

to respond and

very helpful

and

friendly

. the apartments themselves are pretty

spacious

and comfortable,

clean

,

well

maintained.

not

too

shady

!! the office staff is always really

nice

, I rarely even go in there but every time I do they know me by name and even noticed when I got a haircut ( ' : I

haven't

fully taken advantage of all the amenities like the pool and Review from Google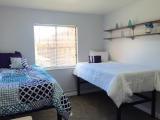 Jan 2019:
It is really

close

to campus which is a major plus! The apartment is

nice

and the complex does

fun

activities. The only

problems

are how hard it is to find a parking spot- even after you buy a parking pass, and the fact that it is a full year long

contract

instead of just two semesters.

Nice

management though. Review from Google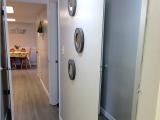 Jan 2019:
6 people to a bedroom but

good

, standard setup compared to previous apartments I've lived in.

Love

all the amenities offered (hot tub/pool,

fire

pit, clubhouse, study rooms, gym) and

love

that it's

close

to campus and brick oven. Only downsides are how

expensive

it is and parking (unless you pay for guaranteed, definitely the way to go!).

Awesome

people here + maintenance is always

quick

and

efficient

. No

complaints

I've

enjoyed

my time here :) Review from Google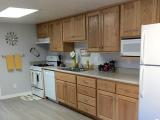 Jan 2019:
The apartments themselves are

not

bad

, however they could use some remodeling and updating. The parking situation is

awful

. However, the location relative to BYU's campus is

good

, and its also right off of the main road so its a short trip to Smith's or the bus

stop

. Management is reasonable enough as long as you stay on top of things and are consistent with your follow-ups. The hot tub has been

closed

for the majority of my time here, the laundry room is

nice

, and they have other amenities that are

nice

but overall its

not

worth the price. Review from Google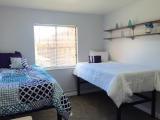 Dec 2018:
Lots of hidden

charges

,

mediocre

quality apartments with no hot

water

in the morning or evenings. Mangament is

not

helpful at all. Review from Google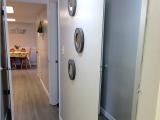 Sep 2018:
not

worth how much it costs to live here. Similiar apartments are much cheaper and you could even get a private room. Liberty boasts about there being a different social environment that makes it worth the price but this isnt true since liberty square is the complex that holds

events

and even then they only hold maybe 2 a semester. Live somewhere else. Review from Google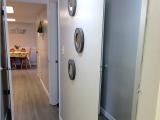 Aug 2018:
I will

NEVER

rent from any Redstone Residential property again. You pay a premium price, for a less than adequate apartment. It appear better on the surface and in the pictures, than in person. The apartments are dark and

disgusting

!

Not

only will you fail cleaning checks because of

changing

standards, but you might experience

worse

things. We had sewage

leaking

from our ceiling for a month. The emergency line

failed

us, and we literally had to live in a

dump

. No accommodations were made, no reimbursements, and I

didn't

even feel like they were trying. Many things were destroyed, and my health was jeopardized. These apartments should

not

be BYU approved! Review from Google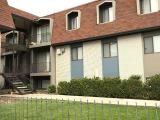 Aug 2018:
They told our parents while we were on missions that the White House was the ideal and mos the most desired unit. After we bought the

contract

, it was the only unit that hadn't been remodeled. Paint is

peeling

everywhere. Kitchen is very

outdated

.

Old

furniture.

Gross

bathrooms. Looked like a neglected basement apartment on the inside. We had to file

complaints

to BYU to get things fixed most of the time. The kitchen flooded 3-4 times. We were

not

given cleaning check forms, but still

charged

$10 per person for failing. The next month they gave us forms, but one person

didn't

sign up for jobs and everyone was again

fined

. Management

wouldn't

negotiate this with us at all. Overall

bad

experience. Review from Google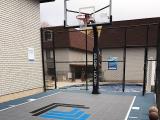 Jul 2018:
OVERPRICED

! Year long contracts are frustrating and

impossible

to

get out

of. Maintenance is

slow

at

best

, but honestly it's kinda hard to keep fixing junk over and over again. Parking is unbearable and it feels like management is just trying to get as much money out of you as possible once you're locked in. I WOULD

not

recommend. There are so many better options around campus. Review from Google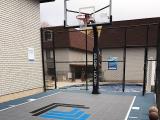 Jul 2018:
I lived here from august 2017 to august 2018. LIBERTY ON EIGHTH IS

not

worth THE PRICE. They

raise

prices every year, and they're really

not

worth it. The ward is this place's only redeeming quality. We had a

broken

dishwasher almost all of fall semester (and from what I understand it was

broken

the entire summer before I moved in), and the office kept putting off its replacement as long as they could. Now this summer we've had a

broken

AC and a weevil

infestation

. They made us wait 5 days with

bugs

crawling everywhere before they sent the

bug

people because our request

wasn't

their "top priority." The AC still

isn't

fixed. Also the wifi goes out every other day lol so forget doing your homework. The girls in the office are really

nice

, but... yeah. The paint will

scratch

off the walls if you accidentally bump your fingernail on it. The recent Review from Google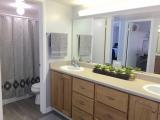 Apr 2018:
Honestly, management was

great

, and it was

nice

to be

close

to campus, but IT IS

not

worth THE PRICE. The apartment is super small and really

low quality

. The paint job is

terrible

, the vinyl floor looks really

fake

and scratches easily, and the bathroom is honestly pretty

sketchy

. I

wouldn't

be super concerned about these things if I

wasn't

paying over $400 a month to live here. There are other apartments that are much nicer and bigger for the same price or less. And the parking is

terrible

. And with the location of the apartments street parking is almost

impossible

too, so sometimes you have to park blocks

away

. Overall, I would

not

recommend Liberty on Eighth unless they dropped the rent significantly. Review from Google