Back to Previous
Close Tab
Additional Reviews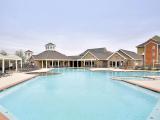 Mar 2019:
I lived here 3 years. Have had roache

infestation

basically the w

hole

time, hot

water

would keep going out until they finally replaced it, there is no working ethernet (

not

just my building) and the wifi provider they switched to asks for your information to use it and is absolutely

awful

, have been asking the office and tech support to fix ethernet for over a month, the hottubs have

never

worked the w

hole

time i have been here, and with all this they keep really raising the rent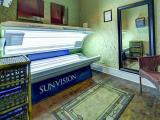 Mar 2019:
This place is

horrible

, if you

don't

feel like reading the moral of this review is "DO

NOT

LIVE HERE" 1.

noise

complains do

not

get taken

care

of, I am pretty sure the people that are suppose to be working at

night

are at the parties because it's almost

impossible

to get a hold of them. My roommates and I have had to call in

noise

complaints

at least once a month. 2. When first signing the lease we were told that there will be

security

patrolling the property, and I have only seen once

security

car once in the 7 months that I have lived here. 3. The apartment we support to be "newly remodeled" and when we arrived my roommate's desk chair was ripped, the door to the laundry was off the rails, the walls and ceiling were

dirty

and had marks on them, the walls had sings of

water

damage

, we had

mold

in multiple rooms. 4. the gate closest to my apartment constant

breaks

down

and they

leave

the gate

closed

instead of

leaving

it open Review from Google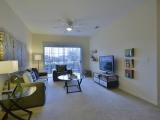 Dec 2018:
When attending a university with stressful classes the last thing you want to experience is a stressful experience at your housing complex, and this semester that is the only thing I've experienced. If you are debating if you should stay here, please do yourself a favor and

avoid

the outpost. They will take advantage of you and load you with unnamed

fees

and

charges

which you will have to jump through hoops to find out what they are about. The matinence workers respond to work orders

quickly

, but do a lackluster job and in most cases will be back to do the same job in a week or two. The staff in the office are

friendly

but are basically

useless

to

help

with any

issues

and will just redirect you to the manager or bookkeeper, both of which are usually

not

available, and the bookkeeper being exceptionally

rude

. The internet here was only

good

my Review from Google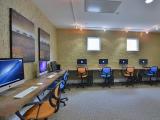 Oct 2018:
Hands

down

to the

best

apartment complex that I lived during my college years. I felt so comfortable and I loved my room (it was probably the biggest one in the 4 bedroom). The only

inconvenience

was the renovation period but even then they didn't take that long to work on the apts. Overall my former roommates and I

enjoyed

the stay and the ultimate

best

renovation was the pool and it's ammenities ❤️ Also, I'm glad they got a

security

guard that gave rounds through the

night

because at times it's get a little

crazy

close

to my building.

GREAT

JOB! Review from Google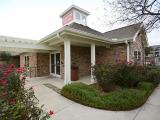 Sep 2018:
This is the most

disgusting

apartment I have ever seen. I just moved here for the fall semester and thinking it would be

nice

because of the renovations. I was

wrong

. There are

hole

s in the walls, ceilings, and my ceiling is mushy from

water

damage

.

ROACHES

EVERYWHERE. I have had to

throw

my groceries

away

and spend so much money on pesticide. We just moved our fridge and there are

hole

s in the walls with an

infestation

of

cockroaches

running out. We called the manager and she kept trying to

change

the subject. I call about

water

damage

and she wanted to

change

the subject and ask about the blinds??? Do

not

waste

your money here. Review from Google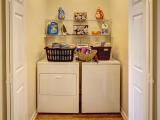 Jul 2018:
The outpost was a very

great

place to live. I was

near

my friends and it was

affordable

. But lately, they did renovations and replaced stuff that

didn't

need replacing, thus it would have

raised

up our rent even more. Is why one of my roommates

isn't

here and a friend and her three roommates

aren't

here...it was a

great

place, i might return some day.... Review from Google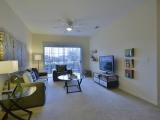 Jul 2018:
My daughter stayed in this apartment complex several years ago while attending college. When she

left

they kept all of her

deposit

. When she moved she provided them with her number and forwarding address. Neither she nor I, have

changed

our phone numbers. Now, this weekend I received in the mail a bill for $181.00. I called the collecting agency, they told me that The Outpost

charged

her for a

crack

mirror and carpet cleaning (what happened with the

deposit

? and is a

crack

mirror and carpet cleaning

cost

this much?) She had 3 other roommates so I guess they are

charging

for one room. This is truly OUTRAGEOUS! They try to take advantage! Review from Google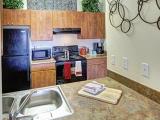 Jun 2018:
No No No (we Talk To Jessica Manger) very very

lie

big

lie

we call for available 3 bed 3 bath for 3 ladies dedicated room my twin daughter and one of there Friend before drive to San Antonio they say yes we put them

together

we pay 40x3=$120 after pay thy send lease now they say they

not

guarantee for put them all 3 in same room they cloud let us know before drive to San Antonio and paid them for $120 just that apartment i told them we Paid $120 App

Fee

for dedicated 3 bed for 3 ladies now we need

refund

because you

trick

then they Call back now they say they will put all 3 in same room but they will nowt put that in lease now they want Connie to

lie

and sign lease by

mistake

my daughter friend sign lease now

stuck

very

bad

now way

easy

out they

raise

all kind

hell

for her So Please Read My Experience with them and deal according to th Review from Google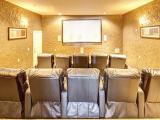 Apr 2018:
Great

student-

friendly

apartments. The staff are very supportive. The UTSA shuttle services are available. Very

good

opinion. I am glad I chose The Outpost. I thank God I made this decision. Review from Google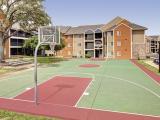 Feb 2018:
If you're looking for somewhere to live, GO ELSEWHERE! This place is honestly the biggest

mistake

I've ever made. Rent is

overpriced

, the community

isn't

safe

at all, and the staff

doesn't

do anything about

complaints

. I got

stuck

with a

horrible

roommate last minute even though I submitted my application and lease agreement the summer before I moved in. I was

charged

a CPS bill about 15 days after I moved in from the previous roommates and then I was

charged

a second time for what I actually owed. I

complained

and they said they would fix it and now they're constantly emailing me saying that I owe the full amount which is BS! Apartment always

smells

like

smoke

and there's parties every weekend. The walls are very

thin

and you can hear every stomp from the occupants above. There have been

break

-ins,

gunshots

, and a non-working gate where anyo Review from Google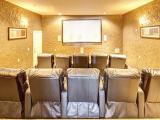 Jan 2018:
So far The Outpost has been

great

place to live and a

good

student environment. The club house is really

nice

, they gym, and the pool are

great

as

well

. Maintenance is always available and has come to address the

problem

quickly

. As a student its also

great

that there's shuttle services to take you to campus everyday. Also, the staff is

amazing

! Review from Google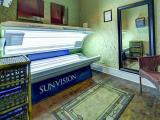 Jan 2018:
The Outpost has

changed

a lot throughout the years. I remember being a freshman and reading the reviews in

horror

, now as a junior I have been living here for a year and it is

excellent

. Customer service at the front desk is a breath of fresh air. My maintenance request get done in a reasonable time, unlike some of the other properties I've lived at. I really

enjoy

it. Definitely check it out in person before you judge off of reviews. Review from Google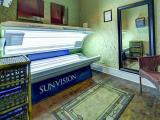 Jan 2018:
It's a really

great

place to stay if you're a college student. I have my own room and bathroom and it's pretty

spacious

. The living room and kitchen is also pretty

big

it's a

great

place to hang out. And there's a balcony to sit outside. All of my neighbors are really

nice

and the office people are also really

nice

and helpful. Overall this is a

great

place to live. Review from Google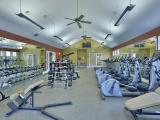 Jan 2018:
I've lived here for 3 years now and I

love

it. Everyone is always super helpful in the office. I use the gym and pool regularly and they are both very

well

kept at all times. I

never

have to wait more than a day if I place a work order. There's a lot of parking for residents and guests as

well

. Overall it is a

great

place to live and it's

close

to campus. Review from Google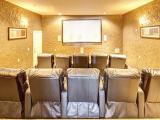 Jan 2018:
The Outpost is a pretty

nice

place to stay. Compared to where I lived last year, it is a huge step up from campus housing. I actually have

decent

sized room. I'm in a four bedroom apartment, it has

plenty

of space (for me), I have my own bathroom, and we have a washer and dryer in the unit. Overall, I think it's

nice

. There are a few things they could improve, which from what I understand they will with renovations. Maintenance needs work, my

water

heater started

leaking

(for the second time) on

New

Year's and I had no one to contact. The hot

water

doesn't

stay very hot either. However, those are things I hope will be fixed by fall of 2018. Review from Google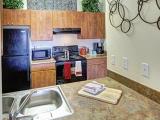 Nov 2017:
I have been living at The Outpost for 2 years now and I have

never

really had any

problems

. I really

enjoy

living here- the location is

great

,

I like

that parking is

free

because I know some other places

charges

for parking. I also like that all utilities (except electric) are included with the rent so you

aren't

worrying about paying

water

, internet etc. I also like that there is a pool, gym and sports courts! The

new

updates they are adding really enhance the apartments now and the prices for the rooms are really

good

prices! It's a

great

place to live!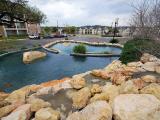 May 2017:
I have been living here for 6 months now and have

good

and

bad

things to say. This place is a

great

place to live because of the amenities such as; the computer room, the gym, the resort style pool, the bball court and vball court. Also the apartments have W/D within them and rent includes

water

, internet and cable. The computer lab, pool and gym are open until midnight. The downside is that the electric IS

NOT

included with the rent, which can cause

problems

. The electric has to be in 'someone's' name and they ARE

NOT

clear about this when moving in or when asking for general information. Review from 5/27/17 on Google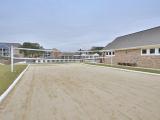 May 2017:
I am completely disgusted with The Outposts living conditions as

well

as management. I contacted the General Manager XXXX on April 11th via email stating the following: "My name is xxx and I've been a resident of The Outpost since Summer 2014. I transferred to a building 4 as of Spring 2016 and ever since my experience at The Outpost has gone

downhill

.

Quick

story line leading to purpose of this email. August move in date- Noticed traces of

bugs

: roommate submitted work order. September 4th-

Pest

control request. September 27th-

Pest

control request (outside sewer

roach

) November 9th-

Pest

control request (

roaches

)-- Keep in mind that these last few are

not

including the few other request that my roommate placed. Review from 5/2/17 on Google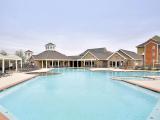 Apr 2017:
Be very careful! I had a friend that her son had lease back in 2014 and paid his rent on time and almost four years later they are trying to

charge

him for a CPS bill that was

not

under his name. It was under one of the other three roommates and he paid his portion of bill every month to one of the roommates. I am thinking they

cannot

get a hold of someone else so they are trying to collect for anyone they can. Also there is a statue of limitations to collect. I

don't

understand how they are

charging

him for rent he paid and said they used that for unpaid utility bill. Review from 4/18/17 on Google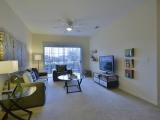 Mar 2017:
This place is

horrible

. Disregard the "

positive

" reviews. They are paid reviews. Just click on the name of the person and you will only ever see one review in their history, which, of course, is done "

great

" and detailed review.

Suspicious

.... mmmm Review from 3/14/17 on Google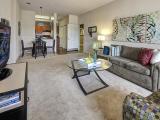 Feb 2017:
Living at the outpost is

great

, the apartments come pre-

furnished

for a reasonable rate. The outpost also come with a pool and a weight lifting center where you can exercise and stay fit. The feeling of living at the apartment when you first walk in gives you a warm home feeling and living here you continue to feel the warm home feeling. Review from 2/3/17 on Google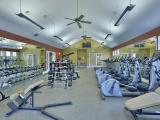 Feb 2017:
This is my first year living at the outpost and it's really

nice

. The rooms are a

nice

size and so is everything else in the unit. Of course I ran into a few

issues

, only minor ones, but the maintaince workers made sure they got taken

care

of. Also I

love

the location, it's so

convenient

for me to get to and from campus. Overall I

love

it and plan on renewing my lease and staying here for a while. Review from 2/3/17 on Google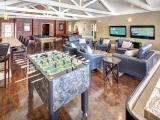 Dec 2016:
This apt is

not

safe

. Gates stand open. Maintenance on

broken

door lock

never

done after several reports. Specified nonsmoking roommates. They

smoke

in the room. One roomate is belligerent and threatens the other roommates..."watch yourself" and "you better be careful when you are out". This roommate also calls and text the others when they are in class demanding that they come home immediately or she will post lies on Facebook. This was reported to management and

nothing

was done. DO

NOT

MOVE HERE! Review from 12/4/16 on Apartment Ratings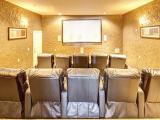 Oct 2016:
would i recommend living here? H*LL NO. Maintenance is super

slow

, the people who work at the front are

rude

(with an exception of a few), the

water

in the shower

runs

cold after 5 min, the gate

doesn't

close

at the entrance, my washer machine has

broke

down

twice, did i mention that maintenance is

slow

? the only

good

thing about living here is that its really

close

to campus and the rent is

cheap

. i guess you get what you pay for. Also, I ordered an iPhone from At&t but as soon as i went to the office to get it, no one in the office can seem to find it. like are you kidding me??? As soon as my lease is up I'm getting out of here. Do

not

, i repeat DO

NOT

waste

your time looking at this complex. Review from 10/5/16 on Apartment Ratings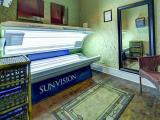 May 2016:
Coming to UTSA without knowing anyone was scary and after reading all the reviews about Outpost I was hesitant to sign a lease here, but they're all rumors. The staff here at Outpost are

amazing

and

very helpful

and

friendly

to its residents. I have no

complaints

and feel very

safe

here at this complex. The complex has a lot to offer especially the amount of visitor parking available. I have no

issues

with resident parking and am glad I

don't

have to pay a monthly

fee

to park like other complexes around the UTSA campus. Review from 5/18/16 on Google