Back to Previous
Close Tab
Additional Reviews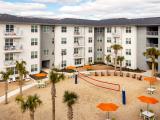 Mar 2019:
Recently, I began looking at the Luxx as a potential off-campus housing option for the 2019-2020 school year at UTSA. I began my application process,

not

being aware of the 48-hour deadline for a promotion they had going on. I received a text from one of the leasing agents letting me know of the deadline. She helped me until all my application and lease was complete, which mind you, was

close

to 11:30 pm. This just goes to show how willing the company/employees are to

help

you out. They could've just allowed the deadline to pass and be able to collect higher rent but they notified me and helped me to secure my promotional discount. This goes to show the commitment of the employees. I was very pleased with the customer service. The leasing agents were also

very helpful

and informative when I went to tour the complex, all around my experience has been very

well

so far. Hopefully, the same will occur as I move into and live at the Luxx.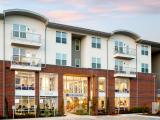 Feb 2019:
If no star were an option that's what I would choose. Lived here for 2 years and it's been a roller coaster ride. Everything's always

breaking

in the apartment and they will

charge

you for the smallest things. Maintenance has "inspections"

all the time

so they're constantly in your room at 8am while you're trying to

sleep

. Management will try to fine you any chance they get. Management doesn't

care

about their residents at all. Recently there was a

mold

problem

where a few residents actually got

sick

.

Cops

and ambulances are always showing up here. I've had friends who have been robbed here at the Luxx. Do

not

move here, save your money and go anywhere else. Save Yourself! The

good

reviews are

fake

, they give you

free

stuff to write a

good

review. Review from Google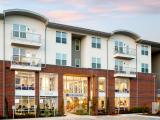 Jan 2019:
Please don't live at The Luxx. They do

not

communicate. The

water

has been shut off twice in the last 2 weeks. They have given little to no information. I have lived here for 2 years and it has just gotten

worse

! Maintenance is

slow

to get to you when a work order is placed, but there always in the clubhouse playing pool. Maintence has entered my apartment 5 times in the last 3 months for things other than a service request. I understand inspections must be done but I also feel

lied

too. They enter the apartment when nobody is home and

leave

lights on. Are they paying my bill? Every week there's always something

broken

. The gate

never

works, the package room is always

down

. There is always disfunction. I don't

blame

management for

noise

complaints

because these are college apartments. But they have to do better. Things must

change

, I d Review from Google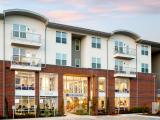 Jan 2019:
This place is absolutely

horrible

! Please do

not

waste

your time and money. My package was

stolen

from their "secured" mail room, maintenance comes in all hours unannounced and leaves a

mess

in your apartment and does

not

fix anything, the

water

pipes

break

every other day

leaving

you without

water

for hours,

bugs

, and just so many other things. Paying almost $800 a month and it's

not

even worth $300. Management could give

rats

a$$ about their residents. Review from Google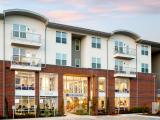 Jan 2019:
Such a

great

place to live at. So glad I chose to stayed here! Highly recommend! Review from Google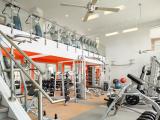 Dec 2018:
Just went to the winter

party

last

night

. I came for the tamales but even though they didn't have any, I

left

with so much more. Once I dealt with the sadness of no tamales and Macy convinced me to stay, I decorated gingerbread

cookies

with my girlfriend as part of the competition. We were told there would be

good

prizes for the winners but we didn't expect $25 gift cards each! So basically we had so much

fun

and

left

with $50! Anyways thank you to the luxx for a

great

night

. Review from Google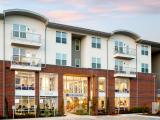 Dec 2018:
I was a 1st gen resident when they were first built. Lived there for 2 years (till 2017) at the 4 bedroom apt: -If I was locked out (my own

fault

) they were

quick

to send someone to open the door. -Packages always arrived on time and I was notified. -Gym was always

clean

and

organized

- Service requests were done in a timely manner. -

CON

: this is student housing so make sure you buy a lot of ear plugs if you're planning on

sleeping

early (or

sleeping

on the weekend) Review from Google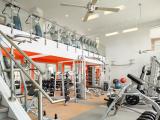 Oct 2018:
The Luxx

charges

a convenience

fee

anytime you pay online.

Not

just a one time setup

fee

. My bank said they

aren't

supposed to be able to do this. Only municipals are allowed to

charge

convenience

fees

. Review from Google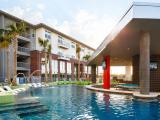 Aug 2018:
You can't

leave

0 stars

so I guess one will have to do and I Personally don't make reviews often but this couldn't be

ignored

. On the surface it's a

nice

looking place, the first person I spoke to was the only shining part of the entire experience with staff so I hope they keep her around and move her above everyone else. But time for the review. Stay

away

from here the management doesn't

care

about the tenants inside the apartments they only

care

about the money the tenants have. They will

charge

you for literally everything, and the take advantage of the fact many of the people moving in are college students who want to be on their own so they

charge

an arm and a leg for nearly everything. DO

NOT

sign or believe anything they tell you until you are a 100% certain you want to stay at the Luxx. As my first least was

due

to the fact Review from Google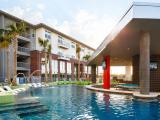 Aug 2018:
The Luxx is a

terrible

place to live! They bill you for unnecessary things and the managers are super

rude

! Don't bother spending your money here, you'll

regret

it. Review from Google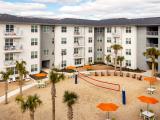 Jul 2018:
I am really

happy

with the place. The place is

great

it has

great

specifications and space, worth for the money. considering the staff.CA Alexis, Brianna and Joseph are

amazing

. they are always ready to

help

you out. I had few

issues

with moving they actually took some

great

decisions which reduced my hustle. staff is

great

and greatly understands the situations also comes up with

great

solutions. I

definitely recommend

this place. Review from Google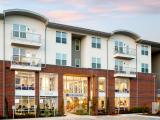 Jul 2018:
Great

staff and management! Always

friendly

and willing to accommodate you. Urban, Alexis, and Joseph are fantastic! The manager Victoria was able to

help

me with placing issue in a matter of seconds with no

problems

.

Left

with a smile and completely satisfied. I would highly recommend living here! Review from Google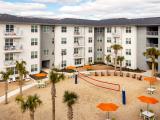 Jun 2018:
Terrible

maintenance the washers keep

breaking

down

, the sinks and bath tubs

clog

easily maintenance take their precious time before coming to your room. The

trash

people don't even pick all your

trash

yet it's a

fee

we have to pay , the stairways are

dirty

, their gate wants to be a toll road so

bad

the money is

not

worth it at all. And they like to claim you didn't pay for certain things when you did so they can get more money out of you . Living at that place gave me all types of unnecessary stress Review from Google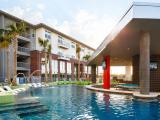 Apr 2018:
I have to disagree with some of the reviews here. I am pretty picky and actually like these apartments quite a bit! Any time my daughter has had any

problems

what so ever they have fixed it and always in a timely manor, and by that I mean faster than even expected! They have always been very accommodating,

friendly

and helpful! It's always pretty

clean

,,and maintains a

good

appearance every time I go to visit, especially with it being student housing and all! The hallways aren't so

clean

but the rest of the community is very

nice

and

well

maintained. This past weekend my daughter used the club house for a Phi Mu mother daughter

event

and I was extremely

impressed

with the facility! Also they always have

fun

events

for their residents that include food and entertainment...they have doggie potty areas which they offer bags for picking up their

waste

...plu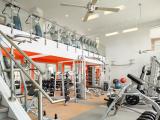 Mar 2018:
I would like to compliment the Luxx on the

amazing

front office staff they have in place.  We visited the Luxx on Sat and were greeted by Joseph Landrey.  He made an

amazing

first impression; immediately offering to give us a tour of the complex.  The tour was thorough and it's was very obvious that he felt a

great

sense of pride in the complex.  We really appreciate the time Joseph took with us.  He patiently answered our questions and assisted with the application process.  Joseph also followed up immediately via email with some additional questions we had.  He is an

amazing

representative of the Luxx and we thank him so much for his time and assistance.. Review from Google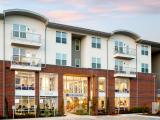 Mar 2018:
I lived here at the Luxx my freshman year of attending UTSA and I loved it. The modern style apartments and Vegas style pool are

beautiful

. They have

great

amenities like their two story gym, access to computers and printers, and the shuttle bus that takes you to school. The club house has a lot of

great

things you can do especially when they have

events

which are really cute like pancake

night

. The only one

problem

with my apartment was taken

care

of quite

quickly

by maintenance. The front office was

always helpful

, one exception worker Urban, I remember helped me a lot with questions and was always so

nice

and prompt. It was a

great

first year experience! Review from Google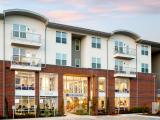 Feb 2018:
So far I

really like

living here, the office staff is super

friendly

and the apartment is really

beautiful

. Maintenance takes a while after putting in a request but that's the only

negative

thing so far. Shuttle is

great

! Overall

nice

place to live. Alexis is a

great

CA! She's been really helpful and willing to

help

. Urban has been really

nice

whenever we visited the office. Review from Google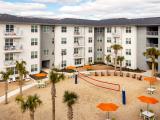 Feb 2018:
Just had arts and crafts

night

with Macy and let me tell you, it really allowed me to express my creativity. I initially went just to get donuts but then THERE WERE NO DONUTS. But it was fine because the

friendly

and creative atmosphere calmed me

down

from my panic and drew me towards the

construction

paper

. I was inspired to create a cow because I

really like

milk and I just wanted to thank cows for being such majestic milk-producing creatures. You can see my artwork placed on the vibrant orange countertop located in the Clubhouse and also on my door below. Thank you Macy for encouraging me to be my

best

self and to participate in Craft and Junk Food

Night

(formerly named Craft and Donut

Night

)! Review from Google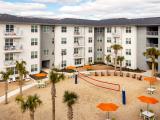 Feb 2018:
I want to take the time to shout out CA Joey. He gets

5 stars

all day. He goes above and beyond for the complex and if you ever need anything he is right there to

help

. His

events

are always

well

thought out and

fun

. CA of the Year 🐐 Review from Google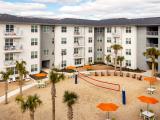 Feb 2018:
My daughter is currently staying here and i absolutely

love

the

care

and attention they give. The manager Victoria has been a blessing. Knowing I have her watching over my baby girl brings peace in my

heart

. The apartments are super

clean

with a

well

laid out plan. Also, assigned parking is highly recommended. Just knowing my daughter will always have a place to park

close

to her room was a

great

investment. I recommend a group of friends staying

together

because assigned roommates could be a challenge. But regardless, you can count on management to correct any

problems

(if any). I only have one small thing to add: make sure all hall way & stairway lighting is working for your safety. That has been the only issue that wasn't corrected by maintenance. Other than that....i highly recommend it!! Thank you Review from Google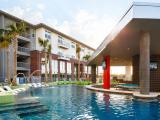 Feb 2018:
I've lived at the Luxx for a year and a half now and it's been

great

. In my opinion it's the

best

student housing at UTSA has to offer. Maintenance is always on-time with service requests, and the

best

part is just how DOG

FRIENDLY

this complex is. It has a large park for your fur babies to

run

around in. The park recently got a update thanks to Joey and now it has mulch so the dogs

don't

get stickers in their little paws. CA Joey cares a lot about our four-legged friends and has always been very

friendly

to myself and residents. He also hosts some pretty

awesome

and creative

events

. If you are reading this and thinking about moving in, ask for a unit in building 3. Overall, I give the Luxx a 5/5. Review from Google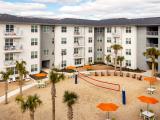 Feb 2018:
I went to Nancy's painting

event

and I loved it! She is such a bubbly,

fun

person and made me feel very welcome! I will definitely come back to her other

events

. WOW!! Review from Google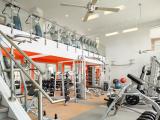 Feb 2018:
I don't even live here and I'm aware of all the

issues

at the Luxx. I have a friend who lived here before management

changed

and she had

nothing

but

good

things to say. She absolutely loved it and she highly recommended it. My girlfriend lives here and she's rarely there because of how

poorly

the place is

run

. The valet

trash

may seem like a

good

deal but it's honeslty one of the

worst

decisions they've made. The hallways are filled with

garbage

and when it's windy it's even

worse

because all of the

trash

cans get blown

away

, there's

trash

juice everywhere from the

garbage

cart being rolled around every

night

, and the elevators have the signature scent of ... you guessed it ...

GARBAGE

. My girlfriend's apartment was a

mess

when she and her roommates moved in. The cleaning crew hadn't been in after the last tenants and they Review from Google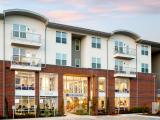 Feb 2018:
Do you

hate

sleep

? Do you

love

being woken up to a building wide

fire

alarm

14 times in a month? Then you found the right place! For only $608 a month you can

enjoy

this "luxury" apartment complex. Fyi: they place

blame

on anyone they can before admitting there's an actual

problem

. Have

fun

! Review from Google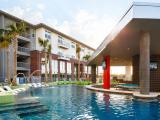 Jan 2018:
I don't currently live here but I was very disappointed with the application process. It's been an ordeal since November but I applied cause I did have a plan of moving in here. It's a

nice

place and that's all I know. But I applied online, they told me I was approved. I proceeded to fill out the roommate questionnaire and then after filling it out, it told me I signed a lease even though I

never

did. My co-signer

never

signed anything, nor did I. I told them I won't be moving in if they were going to

scam

me like that, and the message

never

got through their head. If you're going to move in, be very cautious reading the fine print. I thought I did, but I guess I was

wrong

. Review from Google