Apartment Reviews
Back to Previous
Close Tab
Additional Reviews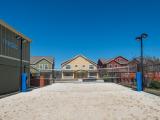 Sep 2019:
Nice

concept waisted on college kids who

don't

seem to appreciate what this place offers. Review from Google
Aug 2019:
The staff were very

friendly

in answering any questions I had and were able to accommodate any

issues

Review from Google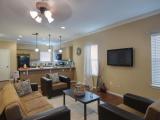 Jul 2019:
Really

cool

concept for apartments, but for college kids only. This place can be a bit

dangerous

and has some seriously wild parties and assualts...

Good

features and

nice

spaces inside and out of the apartments Review from Google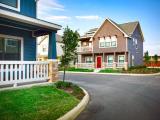 Jul 2019:
If I could rate them negatively I would, since we've been here they've gone through two property managers and the first was somewhat of some

help

the second was

USELESS

, the management isn't the only

problem

, nor is it the maintenance, it's how they prioritize their

problems

our AC has been out since before MARCH 23RD!!! we got window units and a gift card to cover the 400$ electricity bill. Those are TEMPORARY fixes yesterday our ceiling

caved

in

due

to a "

leak

" after the

new

unit was installed. So to everyone who thinks this a

good

place to live. Please reconsider as it seems as if they're literally learning as they go. and i've seen the owner reply on here so please give me some f*cking answers Review from Google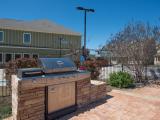 Jul 2019:
Horrible

customer service! Don't move here if you don't want to be scammed Review from Google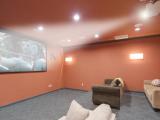 Feb 2019:
Let me start off by saying that If there were a way to rate this place

NEGATIVE

5 stars

I would! I am

NOT

a resident Thank God, Ms. Ashley in the front office saved me from living under the most ignorant leasing staff ever! I came

across

these apartment homes a week or so ago. I proceed to have a look on line, and liked what I saw.. My fiance and I's current lease is up in the beginning of May. So I call into the office and Ashley answered, very

polite

AT FIRST. I began to explain to her that my fiance and I are looking to move and if they had any availability. She then said "

okay

so it would be just your husband and yourself" I responded "my fiance is a woman, but yes just us two". She paused and said "Oh umm let me ask my manager" and placed me on hold. I'm thinking to myself, what is it you need to speak with your manager about? I waited Review from Google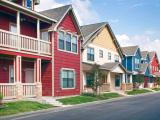 Jul 2018:
SHORT VERSION: VERY

UNPROFESSIONAL

AND

UNETHICAL

business.

Broken

gate,

robberies

, unsuitable living conditions, incomplete amenities pool and gym, inefficient AC units, light bulbs and gaps in door expect HIGH electricity bills. And regardless of what management says they will do

nothing

to

change

what's in their power to

change

.LONG VERSION This is the

perfect

place to stay if you have no

problems

, BUT once a

problem

arises you're on your own unless you contact the office multiple times a day. Since the day I moved there's been non

stop

problems

. I moved into a house full of dog hair,

Clogged

drains, a

broken

dangling light fixture that are "always that low" until the maintenance guy saw it (experienced around 4 maintenance guys). As

well

as

not

getting the room I applied for and reserved. I thought it was

unprofessional

how they s Review from Google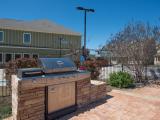 Jun 2018:
I

love

it here the community is a chill environment.

Nice

home, gym, pool, etc. When I was having

problems

putting in a request for maintenance. The staff were so helpful, and called the maintenance guy for me which he came the next day. Review from Google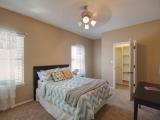 Jun 2018:
Very

spacious

rooms and living space. Very

friendly

management. Maintenance request are done in a timely manner for the most part. The pool is very

nice

. The shuttle to UTSA is very

convenient

.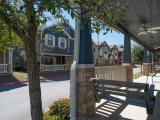 May 2018:
Do

not

live here. The place is newly painted outside but the insides are

not

up kept. Regrettably lived here. House was

not

cleaned when I moved in. I asked for a "no animals" home and the house was

dirty

, animal hair and kitty

litter

everywhere, carpet was stained and

disgusting

. Had to

complain

on FB in order to get a

new

washer bc it was

broken

for a month and was just replaced with another

broken

washer. Could

not

even use the dishwasher because the

poor

pluming and was filled with

nasty

water

and made our house stink the entire time. Management was replace but sadly is

not

any better. They "mysteriously" loose condition forms and

charge

you for already

damaged

items from move in day that were

never

fixed. If you

argue

charges

, they will just create a

new

bill. Very

unprofessional

staff.

Poor

management. If you already signed, keep a writt Review from Google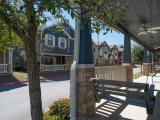 Mar 2018:
If you're planning on living here, don't. The management is

unprofessional

and very reluctant to assist you with anything. Our house was robbed, the gates werent working and of course the

security

camera wasn't either. We pay a lot just to have our "

security

" fail us. They take

forever

for maintence requests and the plumbing is always

breaking

and overall I've had the

worst

experience ever here. You'll probably be

safer

at a motel downtown. Review from Google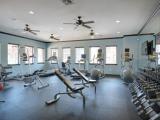 Mar 2018:
If you plan on using WiFi often or checking your mail I'd find somewhere else. Been waiting on a key since August :) Update: They definitely tried resolving this

problem

following my

complaints

, so A+ on your customer service, but they WiFi is no better, in fact I think it's gotten

worse

. Still disappointed. Also, what's the point of living in a "gated community" if you won't fix the gate? I've heard

gun

shots here more times than I'm comfortable with. Was considering staying an extra year but I'd rather spend more money somewhere where the amenities I'm paying for actually work. 🤷🏼‍♀️ Review from Google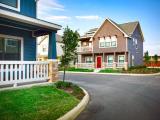 Jan 2018:
I

love

the Estates! The amenities are

great

and I

love

the huge pool during the summer time! The staff is very

friendly

and

always helpful

.

would recommend

living here to everyone! Review from Google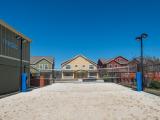 Jan 2018:
I really

enjoyed

the pool and the volleyball court in the warmer months. Its a

great

place to have friends over and hang out. Plus the gym

isn't

bad

either. They have a lot of equipment that will

help

with your

new

years resolutions. Review from Google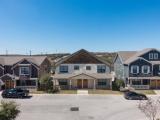 Jan 2018:
I have really

enjoyed

my stay at The Estates at San Antonio, it is the

best

place to live! The office staff always does a

great

job with any needs. The maintenance staff is always

fast

and

friendly

as

well

. Review from Google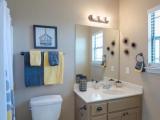 Jan 2018:
Estates of San Antonio is the place to live! The office staff always goes above and beyond to

help

with any needs! Maintenance request are always handle in a timely manner.

Awesome

amenities!

Love

the resort style pools! I've

enjoyed

my stay here for 2017-2018 school year! Review from Google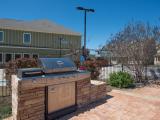 Nov 2017:
I like

the estates, management is so

nice

and responsive. I moved into my apartment and it was

not

move in ready.

Trash

everywhere from the girls before me, it hadn't been vacuumed, the

dirt

had literally just been painted over. The carpet

doesn't

smell

the

best

and is stained,

not

to mention the concrete floor needs to be refinished desperately. There were a lot more

issues

(

dirty

downstairs, baseboards/ walls need to be repainted) that they resolved

quickly

but theres a lot of work they need to do to become competitive with surrounding apartment complexes. All in all, I'll probably stay here again but Aspen is a much cleaner community and has nicer/better maintained houses. Review from Google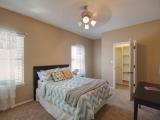 May 2017:
Nice

area, very

close

to UTSA. Kind of

close

to a major road so there's a lot of that kind of

noise

but otherwise

not

bad

. Review from 5/14/17 on Google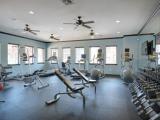 Feb 2017:
I

love

it here! Management

is helpful

and maintenance is

quick

and

efficient

! The amenities are

awesome

! I recommend anyone interested in living at

fun

and

friendly

community! Review from 2/10/17 on Google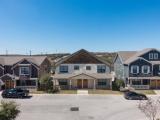 Oct 2016:
The apartments are roomy and for the most part, in really

good

condition. The management is

very helpful

and maintenance is

fast

. I found that the cleaning between tenants was half-assed at

best

and that there is an

insane

amount of

trash

roaming around the complex. Even though the

littering

is done by other tenants, it should be Estates job to keep the grounds in a

clean

manner. Also for those who are thinking of renting furniture, the couch and other living room furniture is insanely small and almost impractical for having more than 2 guests over. A note for The Estates management: I would be willing to update my review if the complex grounds were cleaner. Review from 10/9/16 on Google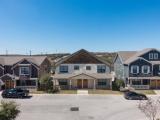 Oct 2016:
not

great

but

not

terrible

. management does

not

get any of our amenities working when they have been below par for over 6 months. Maintenance is really hard working, and is super

friendly

. Review from 10/2/16 on Google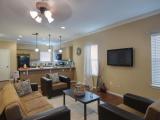 Jun 2016:
Recently posted about

problems

I've had with living here.

New

manager XXXX came in and took

care

of the

issues

immediately! She also followed up to make sure we

didn't

need anything else. With her going above and beyond The Estates is definitely going to move in the right direction! Review from 6/3/16 on Google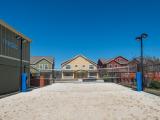 May 2016:
Great

location for any students who are attending UTSA, it is only 4 minutes

away

from campus.Review from current resident 5/16/2016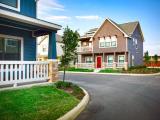 Jan 2015:
Horrible

!! Staff

never

know anything. The shuttles chose when they want to

run

without notifying the residents. Management

sucks

. They are

not

welcoming to

new

residents. I was the most disappointed with the shuttles overall, the wait was no less than 45 mins every time. The driver always gave bullshit

excuses

.Sometimes they would

leave

you on campus and

not

notify you until you're already

stuck

that the shuttle

won't

be running. Maintenance requests were serviced days

late

.The houses were

nice

but management sucked. Review from 1/20/2015 on Google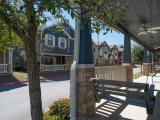 Dec 2014:
love

the space and the chill people.

easy

to park for residents. personal wifi already in the houses, even better!

easy

clean

kitchen.

big

closets Review from 12/3/2014 on Google