Additional Reviews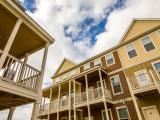 May 2019:
This place is

terrible

. I tried calling today and no one was even in the office. 3 times. I commented on a post asking a question on Instagram, they deleted it. The apartments are worn

down

and maintenance does

nothing

to fix it.

Not

enough guest spots. The employees are

rude

. There are so many other places to live in and around campus that will actually have working AC units, dish washers, and proper advertising. They say they have a dog park but all it is is

poop

covered grass. Literally dog

poop

is everywhere through out the complex. Save your money. Review from Google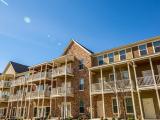 Apr 2019:
I have

enjoyed

living at these apartments for 3 out of the 4 years since I have been in college.

I like

how

close

it is to UTSA and how

easy

it is to get to and from campus. Krystal had helped me tremendously throughout my stay at Tetro. Review from Google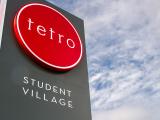 Mar 2019:
My daughter had

not

been moved in 1 hour and her car was

towed

as

well

as her friends who was helping her move.

Terrible

way to welcome

new

residents. The tour was convincing but if this is how things will be for the remainder of the lease, it's

not

looking

good

. Review from Google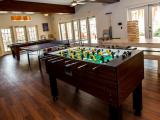 Mar 2019:
I did a tour with "Tiffany" and she was absolutely

amazing

, very informative. She answered all my questions and concerns about the property. I am so excited to move into Tetro.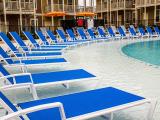 Mar 2019:
I can't wait to sign my lease! I went on a tour and the place was just

amazing

. The staff was so welcoming, they made me feel like I already

leave

there. I

love

the fact they offer so much it gives the students a chance to

get out

mingle.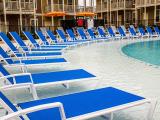 Feb 2019:
Do

not

live here! Save your time and money. There are MUCH better apartments for student living

near

UTSA. Where to begin?

Well

how about getting assaulted in your own home by a roommate and having the property manager scold you and move you out of your unit? I was told that the

police

aided in this decision but I later found out this was all the doings of the property manager. She

lied

to me, multiple times so she wouldn't be to

blame

. After the

attack

, I was

never

asked if I was

okay

. She instead accused me of

smoking

in the unit and asked me where was my roommates personal belongings. I was told that I may be

evicted

soon even though she said multiple times that she had

not

heard both sides of the story. That was also later proven to be a

lie

because I heard her talking to the roommate in our garage long before we met in the office. DO no Review from Google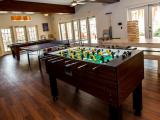 Feb 2019:
I would

never

live here again. The staff is super

rude

and

not

helpful at all. I would like to say the maintenance people just hang out around the front of my apartment specifically being

loud

,

cursing

,

not

even doing their job while I'm trying to

sleep

early mornings. Also they come into your apartment without any

warning

and unlocking your apartment door which i think is an invansion of privacy. We also had an incident when a random girl from an apartment 3 doors

down

literally

unlocked

our door with HER OWN KEY. she tried unlocking my other roommates room thinking it was hers, until she realized she was in the

wrong

apartment. How does she have a key to open her door and ours?? Basically tetro probably uses the same locks because they don't want to spend money which is super

unsafe

because who knows who can enter your apartment to

steal

Review from Google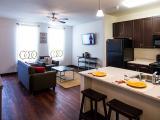 Jan 2019:
Worst

experience! House had a

spider

problem

. Moved into a very

dirty

home with

broken

furniture. Asked multiple times to have counter top repaired overheard manager say "that's

not

our priority". Air conditioner didn't work when moved in, management kept telling us to try this and that. Realized after 5 days the air conditioner was

broken

still took maintence a w

hole

day to come fix it. Managment is

awful

and very

rude

. Multiple occasions where front desk workers spoke to me unprofessionally. Constantly losing packages took an hour to find. Wouldn't recommend this

nightmare

to anyone. Review from Google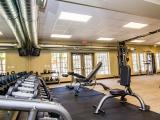 Dec 2018:
Went on a tour this past weekend and absolutely loved it! So many things are offered along with a gorgeous living space for a reasonable price. Definitely looking forward to leasing! Review from Google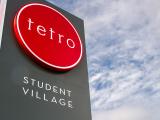 Nov 2018:
This place is

awful

. I pay a

ridiculous

amount of money for a very

mediocre

apartment. There's always

dead

bugs

in the living room, they give you the most uncomfortable furniture, they assign you with roommates you're

not

compatible with. I moved in with slobs and we

don't

get along at all. They told me they could do a roommate intervention kind of set up if it gets really

bad

, but I'd rather just move into a

new

unit. They

didn't

tell us they would start combining rent with utilities, they

didn't

do that till 2 months after I moved in. It's getting inconvenient. It

doesn't

say in the

contract

that they would do that, but it

doesn't

say they

won't

combine it. It's an extra expense rather than having it at a different date. For $642+ a month, I

shouldn't

have a

horrible

mattress,

crappy

couches, bar stools that are wobbly and could fall

apart

a Review from Google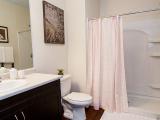 Oct 2018:
I can't even begin to say anything

nice

about this place. I don't even want to acknowledge the

one star

, but google will only post if you click on a star. Please research before you sign anything. This company has young employees that will

lie

to you and make you believe one thing just so they can get you to sign a

contract

, then

not

deliver on their promises. They let my son sign a

contract

and he wasn't even of age to sign. I'm now

stuck

with a full year of payments and my daughter didn't even step into the apartment they assigned her, which by the way, wasn't the apartment they said she had. I've

never

been taken like this by a company. It's a huge corporation that is only in it for themselves.

good

luck to anyone who would want to resolve anything with this place. Review from Google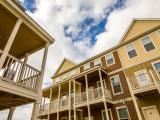 Aug 2018:
I'm very disappointed in these student apartments. This is my child's first time living in off-campus apartments and I was

not

impressed

with the shape the apartment was in upon him moving in. The plumbing is

not

working correctly, he's missing blinds, there was paint splatter on the floor, there was no shower head, and the garage was

filthy

and needs to be pressure washed and cleaned out properly. My child gave the leasing office the move-in paperwork documenting all the deficiencies in the apartment and maintenance has yet to come by and rectify and handle these

issues

. Considering Tetro expected the kids to pay for a full month of rent considering they were only going to be occupying the apartment only half of the month of August I feel is

unacceptable

to have these kids move move in and these apartments were in this type of shape. Ma Review from Google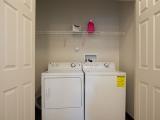 Jun 2018:
I currently live in the 2 bedroom apartment and I

love

the amount of cabinet space. I also

love

the view from our balcony... we can see the pool. I roomed with a random and did their roommate matching thing and it was very accurate. My roommate is

clean

and we get along very

well

. I loved living at Tetro this year and am resigning my lease for Fall 19'. Review from Google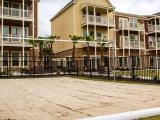 Jun 2018:
Honestly

love

living here! My building was very

clean

,

spacious

, and had everything that I had hoped for when I moved into my first apartment. I

love

the enthusiasm of the staff and their willingness to

help

me work though any apartment/roommate

issues

. I especially like that this is one of the few student apartments that have garages. It definitely makes me feel

safe

/protected & offerd extra storage space. You also

can't

beat the occasional

free

food & the

beautiful

pool :) Review from Google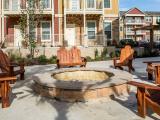 Jun 2018:
This was my first year living here at Tetro and I absolutely loved it! I loved it so much that I actually renewed my lease to stay here. The apartments are really

nice

and offer a

good

amount of living space so you don't feel so crammed. The amenities are also a major plus! The pool is

beautiful

and the gym is super

convenient

and has everything you would need. I

love

the atmosphere of the people here and how

friendly

everyone is. This is also a super pet

friendly

place which I

love

. The staff is very

nice

and

not

to mention

fun

people. They always make sure to plan

fun

things for their residents such as

FREE

food, games, grocery bingo, pool parties, etc. Whenever I have a

concern

, I'm always able to call Tetro and get assistance right

away

. Angelica has been especially helpful and

nice

! If there has ever been a matienence issue, they have Review from Google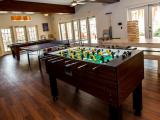 Jun 2018:
I came

down

to visit my sister for the weekend and immediately noticed how

well

kept the apartments are. Being that I provided my own transportation, I really appreciated the visitor parking spots that were available. I also liked the car garage option as

well

as an alternative to additional parking. The apartments from inside are so

nice

and have such a modern appeal to them. I

enjoyed

all the

great

and super

convenient

appliances, really made me feel right at home! The walk-in closet in my sister room was probably my favorite thing about the w

hole

place! Has a lot of wide-open space and room which makes me feel comfortable when I visit. I look forward to my Tetro visits!! Review from Google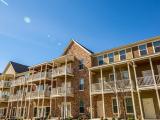 Jun 2018:
I've had no

problem

living here! I

love

the grocery bingo!!!! And all the

free

food they offer occasionally 🙂 Tetro's maintenance staff is

quick

to respond which I

love

. It gets done within two days! You should also get to know the staff in the office. They are so

nice

and willing to

help

all the time

!! Review from Google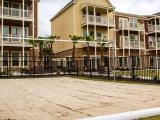 May 2018:
Do

NOT

move to Tetro. This place is

Hell

on earth. Do

not

be

fooled

by the kind smiles of the people in the front office... the management team here is completely

useless

, and tries to

nickel and dime

every single resident here for money they

don't

have. The parking situation here is

AWFUL

, with very little guest parking and rampant towing taking the cars

away

from visitors as

well

as longtime residents like myself. Do yourself a favor and DO

NOT

MOVE HERE!!! Take your hard earned money somewhere else and do

not

give it to these

criminals

.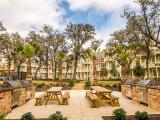 May 2018:
This

dump

loves to

nickel and dime

you for any tiny infraction they can find. Management here does

not

care

about the

well

-being of their residents, only their bottom line and how much money they can squeeze out of every resident here. If you like

overpriced

apartments with no guest accommodations, pompous management, and

loud

pool parties playing

terrible

music, you might like it here. Otherwise, take your hard-earned money somewhere else. Review from Google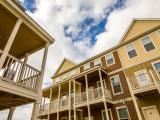 Apr 2018:
Zero

guest parking so forget about having anybody over. They are extremely strict on parking so prepare to get

towed

. They will

charge

huge

fees

for anything out of place, like a

broken

blind, or

leaving

a broom outside on the balcony. You can

fire

the management if you want, but I'm already taking my overly priced $700 a month rent somewhere else. (Which by the way they advertise it as $599, but thats before the

fees

). Review from Google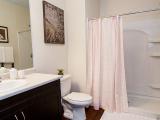 Apr 2018:
Don't

waste

your money living here. Their parking and towing system is complete

trash

. This apartment complex will try to do anything to get money from you and that's all they

care

about. Review from Google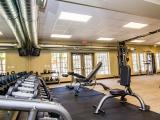 Apr 2018:
Beautiful

property,

great

staff,

love

to visit my friend who resides at this property when I'm in town.

Fun

resident

events

Review from Google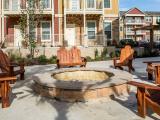 Mar 2018:
I have lived at Tetro for two years and I would

never

request for any student to live here. When I first moved in there was still paint tape in my bathroom and a

broken

showerhead, along with serious

damage

left

from the previous resident in the bedroom I put in request and with in the two year still have the

damage

in my apartment. Also if you have guest they must be in guest parking but if they are in the space for more than two days they will be

towed

costing you $350+ dollars and they signs do

not

specify that and they

never

emailed me or put it in their guest parking that that is the

tow

companies policy. Also even though they say they put you with your

best

match roommate they

don't

my first year I was put with someone who was 26 at a different university and

enjoyed

to

party

when I

complained

they said they match

due

to gender

not

by pe Review from Google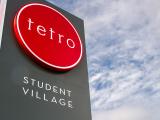 Mar 2018:
Tetro is a

great

place to live! The staff is

amazing

, really

friendly

.

Great

amenities, dog

friendly

, each room has it own walk-in closet!! The staff is always doing promotions for

free

food or items. Short distance from UTSA if you attend the university, there is also a bus that picks up directly from the front. I would highly recommend living there!!! Review from Google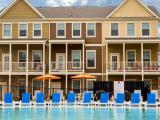 Feb 2018:
Staff is

friendly

as ever, Crystal especially is someone

great

to keep in contact with if you have any

issues

. Complex is

clean

and orderly always. The club house is a

great

place to hangout with friends and play pool. Review from Google