Back to Previous
Close Tab
Additional Reviews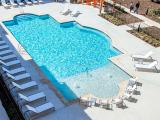 May 2019:
TL;DR:

Avoid

leasing here. Had an ant

infestation

,

falling

ceiling,

water

damage

, disconnected internet (

due

to the

rat

in the kitchen eating up the wire), bills from Spectrum,

broken

washer,

unsafe

electric work (every lightbulb is over the wattage capacity and can cause a

fire

) and I'm honestly

scared

the list will continue while I'm still here. The management

doesn't

even seem to

care

about anything or anyone. That includes the first management, the second management, and the third management, since they sold the apartment TWICE this year, which is a giant

red flag

. Instead of trying to fix any

problems

, such as the

disgusting

hallways or strange

water

damage

(the first floor and elevators flood every time it rains), we get grocery bingo and free slushies. For paying $649 a month, I'd at least like someone to look or even

care

about the

problems

i've had here rather than a simple "

sorry

that happened Review from Google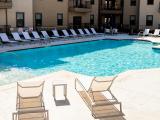 Apr 2019:
Materials were

cheap

and they have outrageously priced "

fines

" for all kinds of things.

Trash

service is

unreliable

. Management proved next to

useless

in solving any

problems

I had. The only redeemable quality about the

overpriced

"luxury" living Prado is supposed to provide is the maintenance staff. They solve

problems

relatively

quickly

and are really

friendly

. There are many alternatives to Prado and almost all of them should be heavily considered Review from Google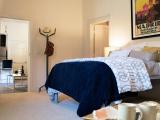 Mar 2019:
Best

student housing in all of Texas! Staff is super helpful when going through the process of finding the

best

living space, rates are very low and a

beautiful

place to live. Overall,

best

student housing I have ever experienced! 5/5. Review from Google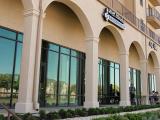 Feb 2019:
Dogs defecate in the hallways here - the property NEEDS to provide

poop

stations for the hallways ASAP. The

smell

is unbearable in the summer and I stepped in soft warm dog feces twice when I walked out of my apartment. I simply do

not

understand how the property allowed this.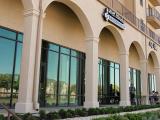 Dec 2018:
Okay

place to live, place was a

mess

with paint all over the furniture. Also the floor of your room will shake just from people walking

down

the hall.

Avoid

at all

cost

. The employees are definitely ignorant and blunt even has the audacity to

lie

. Basically I am paying to rent a place with

leaking

roof the w

hole

semester repaired repeatedly throughout (doesnt take a w

hole

semester to try and fix a

leak

lmao and I'm

not

obligated to endure it and pay for what I did

not

sign for). This place rents out

damaged

rooms just to profit Review from Google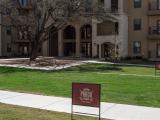 Nov 2018:
I have had a

wonderful

experience here at Prado thus far! The staff is

amazing

and the people here are so

friendly

. The apartments are

spacious

and the rooms a

big

! The

events

they host here and effort they put in to them is so

amazing

because you can tell when something comes

together

they

enjoy

seeing all of the residents

happy

. Review from Google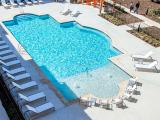 Nov 2018:
Girl at the desk with the

messy

bun is

rude

. Asked a simple request and she swings the computer

away

from me and stomps

away

to get the manager. But what do you expect when a place is

run

by college students right? Lol I honestly

never

write reviews, I think they are

stupid

and I usually can keep my opinion to myself. But every student living has been

hell

. Don't move into any of them. Unless you posses a high tolerance for

rude

children who give attitude the second they have to actually get up and work. Review from Google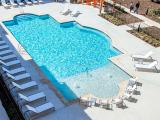 Oct 2018:
If I could give this place

0 stars

I would. I lived here for two years and every single staff member I have interacted with has been extremely

rude

. Every employee acts very pretentious like they're better than everyone else. On top of that, the apartments are very

expensive

. Granted it's one of the nicer student apartments, it's just

not

worth the money to me. I would

never

recommend this place to anyone. Review from Google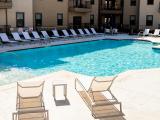 Aug 2018:
Okay

place to live, place was a

mess

with paint all over the furniture. Also the floor of your room will shake just from people walking

down

the hall. When contacting office was told to figure out myself when the system notified me to visit office by one of the employees. In addition, the employees are

unable

to solve simple tasks such as putting in maintainance requests and providing access to your own account when

issues

arise. Furthermore, I received a call and called them right

away

only to hear a smart remark of "

didn't

you listen to the voicemail?" When you are paid to work which is funded by the residents that live at the complex, you are supposed to

help

the resident when being reasonable. Basically the employees are incompetent kids that have no level of professionalism to any degree. Also read the

contract

there are additional hidden Review from Google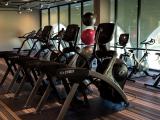 Aug 2018:
By far the

best

UTSA student living. Hana is extremely helpful made the signing and move in process a breeze (ask for her if you're looking to sign a lease). Rooms were very

clean

and

well

-maintained upon move in! Review from Google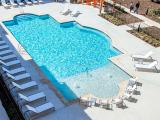 Jun 2018:
Prado is a

good

student living complex. Lived here for 3 years and no real

complaints

. When you sign up for student living you know what you're getting yourself into (

Late

night

noise

,

Messy

common areas, dumb policies, etc...) that being said, Prado is the

best

student living complex. Nicest stuff by far compared to the other student living complexes. If you don't want to deal with the

negatives

consider somewhere else that's

not

student living. All in all Prado is one of the

best

places you can live without getting a normal apartment/leasing a house. Review from Google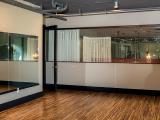 May 2018:
all the

positive

reviews here are

fake

. just go to Prado during the week and see how

disgusting

it is. Review from Google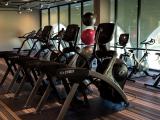 May 2018:
Best

apartments for UTSA students. Just signed on for my 3rd year!

can't

wait. Review from Google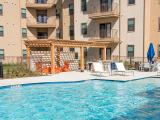 Mar 2018:
don't

get me

wrong

. If you have money to spend, and you're smart about negotiating prices and reading contracts, it's a

good

place to live. However, the leasing staff uses predatory practices to squeeze as much money out of the residents as possible. They falsely advertise the amount of rooms

left

for your preferred apartment space so you're more likely to sign sooner, they

don't

tell anybody to read the terms of agreement before signing, and once you sign, there's no way to cancel after 48 hours, even if it's months before your lease officially begins. That being said, most of the staff are

courteous

and kind, the internet is

fast

, and it has

great

furnishings. My advice? Sign here if you want a

good

living experience (minus the incredibly

dirty

hallways & stairwells) and you have a lot of money you'd like to spend. Otherwise, seek somewher Review from Google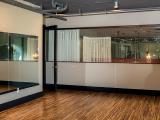 Jan 2018:
I spent my freshman year of college at Prado Student Living. I heard from many of my friends that this was the

best

apartment complex to stay at. I had very high expectations coming into my stay, and needless to say they were exceeded. The staff here is impeccable in every aspect of management. From mail service to maintenance, they outperformed their competitors. They even

impressed

my parents

due

to the

affordable

cost

of living and amenities. If anyone is trying to stay at an apartment

close

to UTSA, this is the place to stay. Review from Google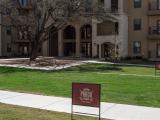 Jan 2018:
So glad we chose our daughter to live here, after seeing all the things they do for the kids it really makes me feel at ease knowing she is

safe

. Review from Google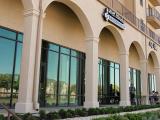 Nov 2017:
I wish I could give a 0 Star. I have

never

seen such

horrible

apartment conditions.

Water

constantly running, it is so

dirty

that your shoes literally become black after a walk from your car to the hallway, the staff is

not

helpful at all and if you have concerns or questions you are guaranteed to

not

get a response. They have

no idea

how to

clean

or manage cleaning my apartment was so

disgusting

when I walked in the door my parents were mortified by the disgust. There was

trash

everywhere,

drug

paraphernalia, the carpets are absolutely

disgusting

, and also used

alcohol

bottles everywhere. I

cannot

express enough my advice to

not

live here. They also have several

issues

with parking and have

no idea

the difference between reserved and

not

reserved, either way you'll probably have a chance of getting

towed

. In addition, there is

barely

hot wa Review from Google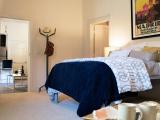 Oct 2017:
Let me start of by saying...DO

NOT

SIGN A LEASE HERE UNDER ANY CIRCUMSTANCES. This place is

run

by students who just parrot what the one adult in

charge

of the place tells them. I signed my lease for this year because I was told that my rent would go up significantly if I waited. Come to find out from my roommates that they waited until a month before their leases ended and their rent got reduced! They got a price reduction because there was a special that if 3 students in the apartment resigned their leases their rent would go

down

, and they were told that I had already resigned and we would all 3 get the deal. I go

down

to talk to Hana and she refuses to give me the deal because I

didn't

sign during the special, even though my roommates would

not

have gotten the discount without me! Prado operates using sneaky tactics and I strongly recommen Review from Google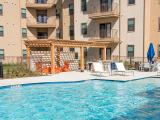 Sep 2017:
Good

student living granite countertops, large rooms. Usually

noisy

at

night

.

Close

to campus and food. Does

not

have a shuttle service to school so you have to walk

across

2 busy roads. Management is

good

and will take

care

of you

well

if there happens to be any

issues

. I had a few

issues

but were all resolved

quickly

. Review from Google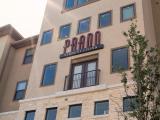 May 2017:
If I could, I would give prado

negative

stars. There is always dog feces everywhere. Many of the residents

don't

have their dogs on a leash which can be very

dangerous

, someone was already bitten by a dog that was off its leash. The hallways are always

dirty

(

vomit

,

beer

bottles,

trash

) and no one cleans them. There

aren't

many

fire

extinguishers on the 3rd floor. Management will look for a reason to fine you. No one cleans up after themselves when going to the pool. There is no

security

, if you get locked out of your apartment

good

luck if the office

isn't

open the curtsey officer takes hours to respond to your call. Review from 5/14/17 on Google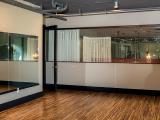 Mar 2017:
This is

scam

place for young college and innocent student. All of young friends, you have to take

care

and watch out. I was the one of victim

scam

, since I didn't sign any

contract

or live in this place. I'm

not

a student too. Last month Jan-17, I came to San Antonio to

help

my young sister friend for moving out her personal stuff and check for the cancel

contract

fee

since her visa had some troubles and

issues

, she couldn't come to US anymore. This things I already told and explained with the Leasing Manager- his name XXXX, he wanted to trap and game me like guarantor, I told him that I was the sister friend for emergency contact in US only and mentioned I didn't sign any

contract

with this apt or cosign anything with her (as knew she was over 21) and I'm

not

her guarantor, just friend. Review from 3/8/17 on Google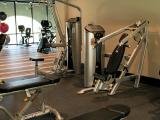 Feb 2017:
I've been a resident for 3 years now, going back to the

construction

days, Its been

amazing

to see the placed finished and bustling. The maintenance guys are beyond

cool

and are

quick

to fix anything (I probably owe those guys a

beer

or two), Management is really understanding and

is helpful

with literally EVERYTHING. The furniture is

great

and TV programming is

great

enough to where you're

never

bored. Weight room is one of the

best

of all the student living complexes, and you'll thank Jesus, Mary and Joseph you signed with Prado next time it HAILS! Review from 2/17/17 on Google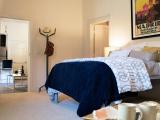 Feb 2017:
I have lived at several student living apartments around UTSA while attending, and can say Prado is the most comfortable and stylish apartments! My apartment is fully

furnished

and including a queen sized bed. I

love

it. To top it off, I can either watch HBO on the

free

50" TV in my living room, or catch a Spurs game in the

beautiful

clubhouse. If you are looking for a

great

place to stay at UTSA, these guys are who you want

stop

by and see! Review from 2/9/17 on Google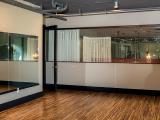 Feb 2017:
Prado should definitly be your top choice. To begin ,the apartments themselves are pretty

spacious

. They have a walk in closet, a

beautiful

marble island, the patio is huge, and to top it all off it is

furnished

and includes a washer and dryer. They have a small, but

nice

work out room and the study rooms offer a

great

environment. The "lobby' is super cute and stylish, usually

quiet

so it could also be a

great

place to sit and read. The staff are

friendly

and

always willing

to

help

. I

definitely recommend

living at Prado. Review from 2/3/17 on Google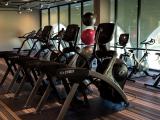 Jun 2016:
Prado is

great

! Amenities are

awesome

, they may have came in a lil

late

but still

awesome

and

great

location

near

UTSA campus and the Block. Review from 6/15/16 on Yelp