Back to Previous
Close Tab
Additional Reviews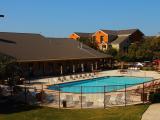 Mar 2019:
This apartment complex does

not

value the safety of there tenants. My roommate was caught stealing from me resulting in me involving the

police

. Both the

police

and maverick creek

refused

to have her room searched for my

stolen

things when I have evidence of her stealing from me. I don't feel

safe

in my apartment anymore and communicated this with the apartment manager whom gave me the only option of paying 450$ to move into another unit. I think it's extremely

ridiculous

that would

charge

me to move to another unit when it is in regards to my safety. Maverick creek does

not

care

mostly likely because they assume since they are dealing with students they don't have to withhold the same standards that non-student housing upholds. Do

not

move here if safety is a priority to you. Review from Google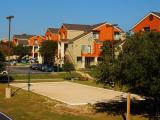 Feb 2019:
Renew at this apartment complex because I feel heard whenever there was any

issues

and also there is effective communication. Rent is

affordable

and

I like

the closeness to campus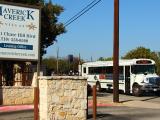 Feb 2019:
This will be my fourth year living here,

great

rates, and

friendly

staff. I've

never

had a

problem

in my three years living here.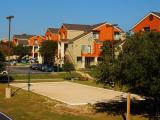 Feb 2019:
Made me review in exchange for

free

rent (maybe). EDIT: Honestly,

don't

live here. Yeah it is

cheap

and

not

very

bad

at first sight, but stuff is

breaking

all the time

(One time I slammed the front door and half our outlets stopped working). Management is

horrible

, which

sucks

since the rest of the staff is

great

. Maintenance does

not

fix all the things they say they will (been waiting on a

hole

on my ceiling to get fixed for a year now). They tried to

charge

me for having milk crates and coolers out on my patio (MY PATIO) because they were "unsightly", without a

warning

. When talking to management about these

issues

, she made up that I was giving her attitude and decided to end the conversation there. Also, they

don't

correctly

clean

the rooms when you move in.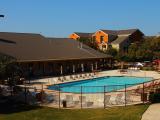 Jan 2019:
Maverick creek is a

great

complex with a relaxed vibe. Managed to find a

great

spot and won't be

leaving

till I finish school Review from Google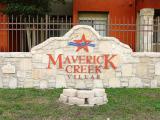 Jan 2019:
Great

environment, very

nice

staff, made everything very

easy

. Put me with roommates that I actually like and are

very helpful

with any

problems

you have. 10/10

would recommend

. Review from Google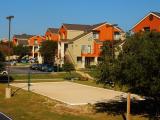 Jan 2019:
It's my second time renewing at Maverick Creek Villas because I

love

it here! The staff is really

nice

, we get

nice

amenities at a

great

price! It's also really

close

to UTSA and other

cool

places like La Cantera and Six Flags. I

would recommend

to every college student to live here. Review from Google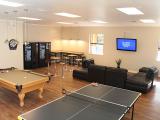 Jan 2019:
It has some

awesome

rates and very

friendly

and attentive staff. Also there's a lot of raffles and

free

food every month, so you get your money's worth.

definitely recommend

it. Review from Google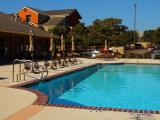 Nov 2018:
Probably the

best

student housing I've ever lived at. They're always hosting

events

and attending to their residents. It's

close

to the school and you get to meet a lot of people with the amenities provided. Review from Google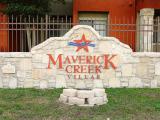 Nov 2018:
Affordable

student living walking distance to UTSA campus.

Great

space and layout in apartments and rooms, as

well

as amenities (laundry, courts, gym, pool). I was able to keep my current rate on renewing and

fees

waived. Review from Google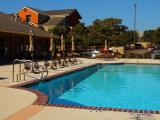 Nov 2018:
Maverick creek is pretty

great

place; the

cheapest price

and

great

living space area. I will recommend it to a friend for sure.

Nice

and

affordable

. Review from Google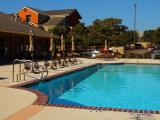 Oct 2018:
I renewed

because I was able to keep my current rate and my

fees

were waived. Maintenance is

amazing

! The Staff knows what there doing and the front office is

always willing

to

help

if you just ask. They are

quick

to respond and have now become pet

friendly

!!!! Review from Google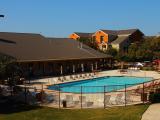 Oct 2018:
I decided to renew with maverick creek because it's

affordable

,

friendly

and a

convenient

place to live while being a student. I haven't had any little to no trouble with the apartment and the complex staff is

friendly

and helpful. Glad to be a resident! Review from Google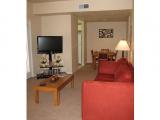 Oct 2018:
I decided to renew my lease because I find the rent

fee

affordable

. So far, the overall environment has been

safe

, peaceful, and

friendly

. And most importantly, I prefer to

not

go through the

hassle

of moving my belongings to a different apartment all over again, therefore I'm renewing my lease. Review from Google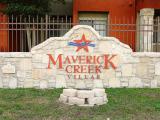 Jun 2018:
If you like to get

towed

, have your bikes

stolen

, shower in moldy bathrooms, and have

bugs

running rampant in your apartment, then this is the place for you! Come on by and witness the

great

Maverick Creek Villas, where you feel like you can get robbed any time of day. These were all things that happened to me while visiting my friend's apartment every other weekend. I am just so glad I did

not

make the same

mistake

my friend did. Review from Google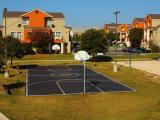 Jun 2018:
I absolutely

cannot

wait to move out of this place. Management has gotten

worse

by the year. The employees do

not

give f*** about their residents. I have heard that they will

charge

us for inspection

fees

or something when we move out, even if the unit is unharmed in any way. There has

not

been one person that has moved out that has

not

been

charged

for "

damage

" reasons. They all tell me that MCV makes stuff up to make extra money. I am looking forward to

never

spending another dime at this place. I

cannot

wait until my second lease is over here next month. Renewing at this place has been one of the biggest mistakes of my life. One extra year wasted at this

horrible

place. If I am

charged

for any

damages

to the non-existent carpet that was replaced by vinyl, I am going to

lose

it. If anything, we have been making this place better by cleaning Review from Google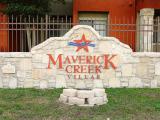 Jun 2018:
I have lived at Maverick Creek for two years (2014-2016) and did myself a favor and moved out

due

to their

poor

management which has

changed

after my first year of staying at this complex.

Never

left

a review as a resident while I had to deal with

fire

ants

infestation

and laundry

issues

. My other friends had other

issues

such as molded apartment which they

never

even let her

change

the apartment and even they

didn't

fixed the

problem

during her stay, other friends who got

bedbugs

and their

poor

management has

never

been able to address any of those

issues

. All these

problems

aside, they have

charged

me and my other roommates more than $800. No matter what, you will be

charged

when you move out. Seems it's a tradition to

charge

residents for their apartment's renovation but as a to be called move out/inspection

fee

! Just had a visit yesterda Review from Google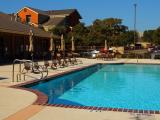 May 2018:
Apartment space itself is alright for the price (very worn

down

from being decades

old

) but management is very

poor

. They did

NOTHING

when I

lost

property in the laundry room ie. they

didn't

even let us look at the camera footage (what are the cameras even there for??)!! They enter your apartment every other week without fail for whatever reason they please which is FAR too often in my book. Also, the WiFi has been shutting

down

very often. UPDATE: The WiFi situation has since been resolved. However, the property management has come after me and my cat. The apartment has a no pet policy but my cat is registered as an emotional support animal which I have provided documentation of. They claim to have

lost

said documentation and is

charging

me for keeping my emotional support animal at my unit. I beg everyone to STAY

AWAY

from this property! Th Review from Google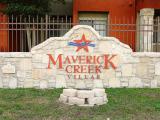 Apr 2018:
Be ready to get robbed in this place. Towing cars are desperately searching to find cars without permit here. You need to park the car without permit for two minutes and see how your car disappear. They have done this thing three times to people who I know. It costs more than $300 to take the car out. I guess manager is earning money by having more cars

towed

!! They have 10 visitor parking for 250 residents though :) They enter your apartment every two or three weeks with the

excuse

of upgrading wifi or TV cable or

alarm

check or something. There is no point of doing such kind of things while you have 20 days gap between your move in and move-out days. Honestly, the only reason that I can think of is they want to check out to see whether you have guest or you have

damaged

something to

charge

an additional

fee

or

not

. Yes if you have guest like Review from Google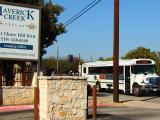 Apr 2018:
I used to live there last year with my friend but it's such a

bad

experience so I moved out. But my friend still live there. To be honest, the thing bother me the most is

not

loud

noise

or

bug

or

bad

A/C but the

new

management group. They really really

really like

to enter your unit. And they always can find a reason to. First it was wifi update which last

forever

, then check

alarm

system, followed by bring in a

new

TV (btw this "fancy" TV resulting in increasing rent) and now just informed by my friend, renew kitchen. And yes, they do informed you before they enter, however, you

don't

get to say no. Whether you like it or

not

, feel comfortable or

not

, they gonna enter anyway and they

never

took off their shoes. For someone really want some privacy, it is a

nightmare

. Frankly, I feel these renew and update should be done when the current res Review from Google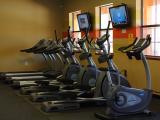 Apr 2018:
I've been living here for two years, I

don't

love

it. It will save you some bucks. But that is the

trick

, they do

not

have consideration for their residents it feels like they only

care

for the money. Management is really

bad

, you will

never

find them unless you insist way too hard. Then you'll talk to the manager and she will tell you what they have been telling you all along, NO FLEXIBILITY!! I was recently in a car crash accident and needed a place to

leave

my sisters car, visitors slots are

not

enough there is a lot of people living there and they do

not

have enough. I asked if they could

help

me with my situation. but they seem

not

to

care

. then i have been parking my car outside but recently I got my sisters car scratched. I asked for a visitors slip but they told me no that i had to pay for a

new

sticker, but i will return my sisters ca Review from Google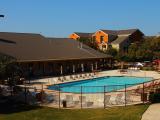 Jan 2018:
I renewed

with Maverick Creek today!!! Super exciting!!! I moved to Texas last June specifically for school and I needed a place to stay ASAP! Upon coming into Maverick Creek I was greeted and welcomed with such warmth. I was given a tour by Bishop and knew right after that MCV is where I wanted to live. From the amenities to the ready to move-in units the transition was a smooth process. I'm renewing because the Maverick Creek community has become my home

away

from home. Review from Google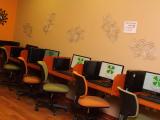 Jan 2018:
A

decent

place to live! They're

nice

and always have some kind of

event

to meet other residents. The only thing is about the towing.

don't

park in there even if you have an overnight parking pass. Review from Google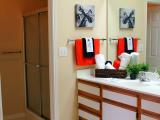 Jan 2018:
The

best

place to live. Get to live in a

nice

side of town and paying almost half of rent then I would any other. Plus

great

amenities and

love

the

free

food they give out, seems like once a week.

Love

that they communicate in different ways to make sure you are informed. Review from Google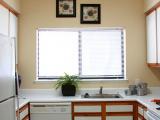 Jan 2018:
I've been living here for 3 years now, the staff in the office is

wonderful

and kind. The

events

are always entertaining and

well

planed. The price is

great

for a college student and they have everything you need. Review from Google