Back to Previous
Close Tab
Additional Reviews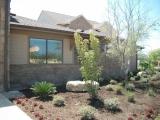 Mar 2019:
DONT LIVE HERE! They will

charge

you for anything and everything. My car was keyed,

nothing

was done. I'm sure the video surveillance was

not

looked at, but it sure got looked at when our other car was

STOLEN

and the

POLICE

made them look. Office

wasn't

sorry

for

not

having the gate fixed though. It's just trashy here and they expect us to treat them with respect when we get no respect at all. Review from Google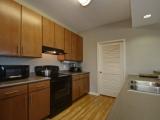 Mar 2019:
DO

NOT

UNDER ANY CIRCUMSTANCE LIVE HERE! This place is the

worst

!! They do

not

send emails, I was locked out my apartment for two days because they

changed

the locks and didn't notify my roomate or myself. I have lived here since August and I still do

not

have a mailbox. I have already

lost

2 packages from this apartment complex and had to purchase a different mailbox

away

from the apartment. Upon moving in we had

ZERO

of our appliance working including our washer and dryer and our microwave and It took them a MONTH to fix It . They constantly over

charge

electricity and tried to evict my roomate for

not

paying her rent when she had a receipt of payment. We have been as

nice

as possible to them and they stuff refuse to

help

us in anyway. Their desk line and emergency after house line does

not

work It will hang up upon calling.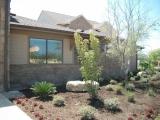 Mar 2019:
My girlfriend lived here for a year and couldnt stand it more than that. The apartments

never

set up her mail box and told her to go to the post office to fix it herself. They had her switched to a

new

location when moving in and didnt have a bed for her until the day after. The

worst

of all on a friday in the school semester they

changed

her front door lock and she didnt have a key to get in. They did

not

email her about this

changing

and there main line, that's on the front page of Google and their only line, wasnt working. They didnt have a hotline for emergency calls and the front office didnt open until monday. This is a

nightmare

apartment complex.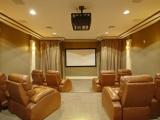 Dec 2018:
The apartment itself is pretty standard for student housing in the area. It's a

good

location and

great

pricing which is why

I renewed

after a year of living there. This year however management has been

awful

at handling the

new

roommates they placed in the apartment.

don't

move in unless you are going to be with people you know you can live with because management

won't

help

. My roommate and I begged to be moved in September. It's now December and the living situation has gotten

worst

and management

hasn't

even helped. Review from Google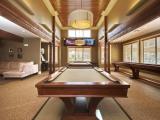 Nov 2018:
I've had

nothing

but a

terrible

experience with the staff. All they do is make promises about stuff they can't keep. When I signed and referred a friend to sign Kendra told me I'd be getting a $300 gift card around September. This was also promised verbally by the property manger Rebecca and Angie. It's November and I go to ask in person after months and months of calling and getting told to call back. They tell me they can't do anything because it's

not

in my lease and corporate won't let them. CORPORATE YOU SUCK AND SO DOES YOUR STAFF! I was so excited to move in here after another

nightmare

complex and you guys are just the same. Maintenance is

garbage

! They have two guys for the entire complex. Windows and patio doesn't even lock it's so

dangerous

! And they won't fix it! I feel

bad

because Rebecca is a sweet lady, but i Review from Google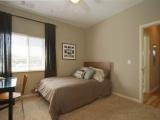 Aug 2018:
Staff

sucks

. Don't get anything done. Just want your money. Choose wisely in apartment complexes. Review from Google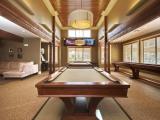 Jul 2018:
TERRIBLE

MANAGEMENT/ STAFF ! Had

nothing

but trouble this past year.

Charge

you for any and everything, anyone can call and say something about your apartment and they'll

charge

you without asking questions,

ridiculous

!! Stay far

away

from these apartments!!

Nothing

but a stressful experience Review from Google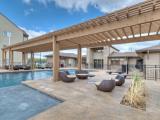 Mar 2018:
They suckkkkk. Maintance is always extremely

rude

! They always make

stupid

irrelevant comments whenever they come to inspect the apartment. They are so judge mental about everything even though the apartment is always

clean

when they come. They'll

charge

you for anything and everything. During Halloween we had carved pumpkins outside (and they were fresh,

not

moldy) and they gave us a note saying that if we didn't remove our "

litter

" we would get

fined

. Our freezer was missing the little ice bin that it came with, we still had it and we knew where it was at, but we simply took it out because we wanted more space for our groceries.. AND they tried to

charge

us for that as

well

. There's also

not

enough visitor parking outside for those who come at

night

time. Back to maintance, they do a

horrible

job fixing and replacing things. A

new

Review from Google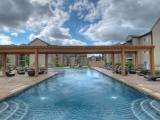 Mar 2018:
Mangaer is hostile, and

doesn't

know how to keep a

cool

head when something goes awry. The repairmen do a half ass job and say theyll be back to finish the job, only to

not

return. The walkways and stair wells are

horrible

to look at and are completely unsanitary. Instead of

charging

for electricity per apartment unit, they

charge

the

average

of all the apartments. My apartment was empty for more than half the month of December, and I was still

charged

$120. My roommate moved out last month, but apparently I still use $100 of electricity per month. This doesnt even make sense as I am on campus all day, 5 days a week. I'd live somewhere else if I were you, they only want you here for your money. If

not

, get ready for random

charges

to your account. The pool is kind of

nice

though I guess. I will

not

be signing here again. Review from Google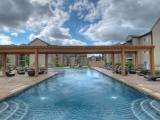 Feb 2018:
Mangaer is hostile, and

doesn't

know how to keep a

cool

head when something goes awry. Review from Google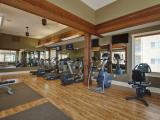 Jan 2018:
Incredible staff,

beautiful

apartments, many gorgeous dogs and

great

prices. WiFi, TV and

water

are included and staff told me energy will be included on my next lease as

well

as a

new

TV for renewing. Incredible place over all! The only

problem

is the parking lot has one huge batch but, it's

not

a

big

deal. Review from Google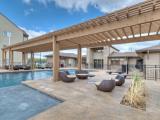 Oct 2017:
good

luck to whoever moves out of these apartments. I had no

issues

with these apartments until I tried getting a portion of my

deposit

back. Getting your

deposit

back is nearly

impossible

! There are many discrepancies between bills. I was billed for electric chargeback and contacted Madera asking why was I the only one billed for this explaining to them my roommate was

not

billed for the electric chargeback

fee

. I was told I would only be credited half of the

fee

since I was responsible for the other half. I tried to explain to them I had seen my roommates bill and was told bills from other tenants could

not

be discussed nor would be and the electric chargeback was a valid

fee

. I sent them my roommates moveout bill showing there was no

fee

relating to electricity and was emailed "You were both

charged

your potion of electricity. I will no Review from Google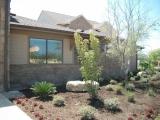 Sep 2017:
Terrible

place to live. The shuttle to school is very

unreliable

and at many times was

late

/missed class because of it. Highly recommend living in closer student housing to school. Management is very

rude

and are

not

inclined to helping you in anyway after you sign your lease. Review from Google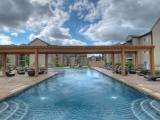 Jul 2017:
A girl got mugged in the parking lot and they did

nothing

about it. The w

hole

unit was so

gross

on move in day.

Broken

glass and paint

stains

everywhere and

hole

s in couch. Visitor parking

sucks

, hope your guests like walking or getting

towed

. Moral of the review

don't

let the model they have in the office

fool

you, the actual rooms are

not

nearly as

nice

. Review from Google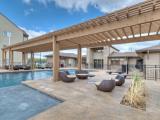 Jul 2017:
The management here is absolutely

awful

. They have

raised

their voice at me on the phone multiple times when I asked a simple question. They

messed

up my lease and have

not

apologized once. The employees are

not

knowledgeable

about anything. When I was in the office signing my lease, a girl who lived there came in to speak to the manager. They were

yelling

at each other for about 10 minutes (the w

hole

leasing building could hear it) and then the girl stormed out and slammed the door. The w

hole

thing was super

unprofessional

. Do

not

waste

your time here.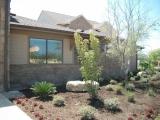 Jun 2017:
I have been living in Madera for the last 15 months and the experience has been a complete disappointment

due

to a combination of my roommates and the management. When I informed management of their reckless, but also illegally

smoking

behavior, I was told there was

nothing

they could do more besides fine them for the

smoking

. However, all the residents would be responsible for

damages

one person caused. When it comes to maintenance, they half ass repair things. So you have to put in multiple work orders for the same thing. They

break

their promises to the residents about the deals they offer. When I subleased to stay here last summer, I was verbally promised I would get an $100 gift card. When I moved in and went to redeem my gift, they told me that

none

of their staff signed off on my lease for that. The shuttle service that they offered us Review from Google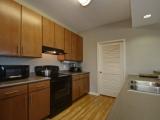 Jun 2017:
Management is

horrible

, my apartment has flooded twice in the last month and they have done noting about it; seem unconcerned about residents needs and only want your money. Review from 6/1/17 on Google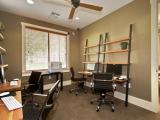 Apr 2017:
Madera is a very

nice

place. The amenities and extra little things the office provides is

great

! The fact that it's gated makes me feel

safe

and the location is really

good

! I have had a lot of questions since I have moved in and everyone in the office is willing to

help

!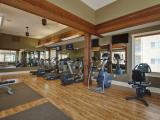 Feb 2017:
They will try and overcharge you when you move out or for anything at that point. They tried to

charge

me for a chair they claimed was there's being on the balcony. It was an

old

camping chair of mine I had to go

argue

that it was mine to

avoid

paying the

fee

. Then after I moved out they tried to

charge

me an extra month of rent and the only reason I was able to convince them was by telling them i had all the

paper

work of all of my payments. Another thing that happened was they were supposed to replace the carpet before we moved in to the apartment. Review from 2/10/17 on Google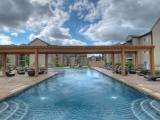 Oct 2016:
Madera is so trashy and an

awful

place to live! They will try to

nickel and dime

you out of everything and they will

charge

you random

fines

without any

warning

. They have

horrible

maintenance and management. Their managers only

care

about money and have no consideration for people and for how they treat their tenants. They are

rude

to customers and

don't

care

about your

problems

. We have had a

broken

ac unit that

leaks

and is growing

mold

and we have asked them to fixed it several times and they have done

nothing

about it. They are

awful

student housing and their apartments are ------. Review from 10/20/16 on Apartment Ratings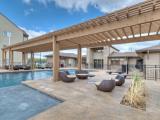 Feb 2016:
The living space is

nice

, but corporate

doesn't

care

much about the wants and needs of the residents. We have been in need of a

new

shuttle for years, but still have

not

gotten one. Also, once you move out, they try to

charge

you for EVERYTHING. Even if you

leave

the apartment cleaner than it was when you arrived. And if you dispute the

charge

(which can only be done by email),

don't

expect them to get back to you. Ever. Review from 2/21/16 on Google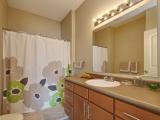 Feb 2016:
I couldn't have moved in to a nicer place. I feel right at home. Such

friendly

and

caring

staff. Our manager Carlos makes sure everyone is living comfortably and is incredibly helpful. It's an

amazing

price for an

amazing

apartment.

definitely recommend

to all students! Review from 2/18/16 on Google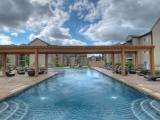 Feb 2016:
I

love

the amenities!

Love

the area it is located at! I really do

enjoy

living here. Staff is

great

. Especially Carlos & Jasmine who are extremely helpful in answering all your questions.. Definitely renewing my lease & living here for another year. CHOOSE MADERA! Review from 2/17/16 on Google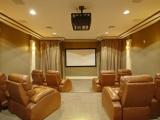 Sep 2015:
Moved in to Bed

Bugs

. I was told to " handle it myself".

Not

only was the place

not

cleaned before move in but bed

bugs

. Seriously. Whoever

runs

this pace needs to be fired. Also, do

not

pay your rent online. I logged in to pay my rent and there was a $0 balance...3 days later I get a

notice

saying I

failed

to pay and my

new

rent for the month is $975 was $465. This place is

run

by a slum lord. How are you still in business. Oh I know you

screw

over college students and

charge

premium prices and put little to

nothing

back into the buildings. Review from 9/25/15 on Google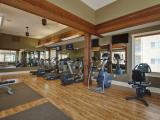 Jun 2015:
Loved Madera, the rooms are

spacious

and

beautiful

! Rates are

perfect

! & the front office staff is very

friendly

and approachable especially xx.

would recommend

over many of the off-campus student living complexes for UTSA area! 10/10 Review from 6/9/2015