Back to Previous
Close Tab
Additional Reviews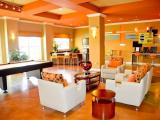 Mar 2019:
GREAT

STAFF and

amazing

management! I've been living here two years now and it's been memorable. Even my little dachshund Penny loves the dog park and the occasional doggy date

nights

! I

love

the atmosphere and all the

great

vibes.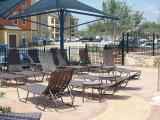 Mar 2019:
Great

apartment complex. Very

close

to the school, which is

nice

. There's also a shuttle service to the school, making it

convenient

for those who

don't

have a car or

don't

feel like driving. All members of the facility staff are kind and helpful!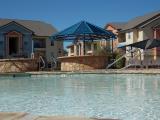 Jan 2019:
The people at the front desk were very kind and

friendly

. They

didn't

barrage me with numerous of question, and they allowed me to have a

good

time with my friends in the office's recreational area. There's a gym there, but it

isn't

decked out by any means, and I

would recommend

this if you

can't

get to UTSA's gym or an actual gym. There's

not

a lot of work machines to exercise on, and there's no

free

weights. There's a shelf where I can assume you place them, but that's the extent of it. There's a

coffee

/hot chocolate maker which I found to be really

cool

. Unfortunately, there were

ants

coming in the droves for the

mess

that some patrons

leave

behind. It

wasn't

really all that

great

, and it ended up making me want to ditch the hot beverage. In one of my friend's apartment, there was a

water

problem

that

wasn't

addressed for a few mont Review from Google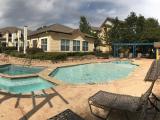 Dec 2018:
These are the

perfect

student apartments!

Not

only is rent very

affordable

, they

care

so much about their residents! They set up

amazing

events

, such as

late

-

night

breakfasts during

finals

and yoga/zumba weekly, and every time you walk into the office, there's a conversation about your day has been and/or how things are in general. The pool, gym and clubhouse are all

great

hangout areas, and their

new

study room is so handy! The overall atmosphere is just the

best

!! Review from Google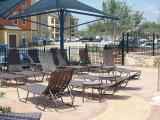 Dec 2018:
Great

apartment complex, the front staff was very accommodating and

friendly

, Gaby was

awesome

, she really made my experience/tour there

pleasant

. The facility itself was

awesome

,

great

entertainment room, music and exercise room.

Clean

exterior, calm environment. I've been to many apartment complexes and this one was one of the

best

ones by far. Review from Google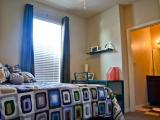 Dec 2018:
Beautiful

and luxurious place to live. Reminds me of of a forest with all the trees and shade. The pool is weirdly shaped but it's

great

! You

don't

have to

worry

about any college parties. Very mellow. Staff is

friendly

and are

always willing

to

help

. If you go to UTSA, it is a 2 min drive from campus. I

definitely recommend

living here. Review from Google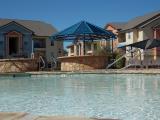 Dec 2018:
I absolutely

love

Hill Country Place Apartments. I came to the property looking for a 2 bedroom with a friend and they went above and beyond to make sure I was

happy

with my

new

home. The managers Mickey and Gaston have done a

great

job making sure their leasing staff is informed and helpful. I recommend you live here. This place will

not

upset you in anyway!!!😄😍😁 Review from Google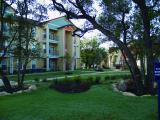 Dec 2018:
I helped my sister move in to Hill Country Place apartments last semester and the people there are so

friendly

it was surprising how much they helped us. Like the lady at the front desk made sure all of our questions were answered even the ones she didn't know the answers to, she got her manager to

help

, who was ALSO super

friendly

. Also, the front office/rec center building there was super

clean

all the time

. Review from Google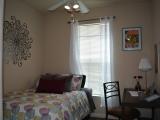 Nov 2018:
I moved here from The Reserve, which was by far the

worst

apartment complex I've ever lived in. Coming here, my expectations were high based off the reviews. Living here, my experience has been better than advertised when I walked in. The w

hole

staff is very

friendly

. Arnoldo is the one who helped us out and is a person you can really count on. Review from Google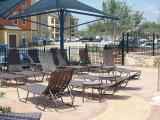 Sep 2018:
Highly recommend this apartment complex! The office staff has been

nothing

but helpful. They have been very attentive and were able to answer all my questions in rapid time. The apartment grounds are very

well

kept as

well

.

Love

this place! I'm

never

leaving

!! Review from Google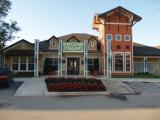 Sep 2018:
This is the

worst

place I have ever lived. They don't make you feel

safe

, if they like you they will

help

if they don't like you they won't even speak to you. They made me pay over $600 in

damage

when MY roommates had to pay

none

. How is that fair? Literally the most corrupted place there is. Do yourself a favor and find a better apartment. Also they said they would give you rewards if you ever saw a

problem

and had proof. They use to ask me

all the time

and I would tell and show them. What reward did they give me? -

none

. They gave me $600 to pay for which I should

not

be

charged

and more arguments than I ever needed. Managers are childish and so is the staff. Review from Google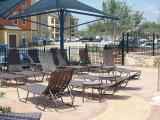 Jul 2018:
I've lived here for a year, and

I renewed

my lease for the

new

school year as

well

. I

love

hill country place! They're always updating the amenities, they've repainted the buildings, and they're really keeping everything up to date. It's

great

to see that your money is going to

good

use. Another thing I

love

about these apartments are the staff members! They're so

friendly

, helpful, and

courteous

. It feels like one

big

community, I

love

how the staff members take time to get to know you and everyone else. You don't find that at any other apartment around UTSA campus. The apartments are conveniently located 4 minutes from UTSA campus, and a shuttle transportation is offered as

well

. My only

complaint

is that parking can be

difficult

to find

late

at

night

if you don't pay for covered parking, then again, that'll be a

problem

Review from Google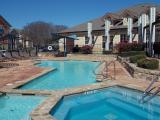 Jun 2018:
I have lived here for three years and its the

best

place. The staff is very

nice

and the property manager does so much to make this place

great

. They have block parties once a year and they always have

free

food and watch parties. The doggo park is very

nice

and have a

good

view of the greenbelt from my balcony. Review from Google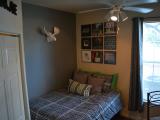 Jun 2018:
After living here for 3 years, i can honestly say NO OTHER apartment complex will try as hard, or

care

as much as HCP does. College is hard, living here is

easy

and stress-

free

.

BEST

place for students to come home too after along day of work/school. I WILL MISS THIS PLACE, as it is

forever

my home

away

from home Review from Google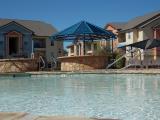 Jun 2018:
Although I understand these are students apartments, I did expect to have a

knowledgeable

and respectful staff working in the office. When I first reached out to Hill Country Place, a staff member informed me that my choice of a two-bedroom unit with my preferred roommate was available, but when I came in person and filled out paperwork, paid non-refundable

fees

, and had a credit check, they tried giving me a random roommate because the two-bedroom unit I was originally going to stay in had been assigned to someone else. While they did fix the

problem

and I was able to get the original two-bedroom unit with my preferred roommate, it was an abundance of unnecessary stress for a living situation while I was dealing with stress from school as

well

. After moving in, the previous tenant who worked at the office

left

the unit

disgusting

. There was Review from Google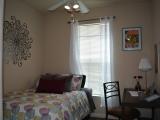 May 2018:
Just recently moved to San Antonio back in January, and could

not

have asked to live a a better place. The people are inviting. Maintenance is top notch if ever in need. And the associates that work here make you feel like family.

New

paint, clubhouse, and dog park are some of just the bonuses.

would recommend

to anyone looking to attend UTSA, and looking to make a

positive

impact on their college experience Review from Google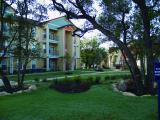 May 2018:
I spent most of my time in SA living at Hill Country and I

enjoyed

every minute. Above all the staff is INCREDIBLE, the maintenance staff is grade A. The apartments are

nice

, super comfortable. They have monthly

events

which are

amazing

,

FREE

FOOD. Probably the

best

apartment complex on UTSA Blvd. I recommend any underclassmen looking for an apartment to highly consider living here, you

won't

regret

it. I

never

had one

problem

with any of the staff, this place became my home

away

from home. 6-Star for sure. Review from Google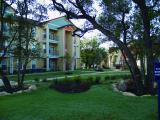 May 2018:
I'm a Junior at UTSA and since freshman year I have been apartment jumping to find the right place and Hill Country Place checked all my boxes and more. It really feels like home and this led to me renewing my lease here. This place gives you the

best

bang for your buck maybe even a little more than you pay for. The manager Mikki as

well

as Gaston and the rest of the office/maintenance crew is super helpful and kind, you

never

fell

as if you are just a resident. Rather this place feels like a

big

family, definitely staying here till I graduate! Review from Google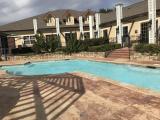 May 2018:
I

love

living at Hill County Place! I

enjoy

going to the little/

big

events

Hill County Place plans for the residents. The staff and management are all

nice

and

friendly

to talk to!! The maintenance staff gets to work orders

quickly

! I'm proud to be living here! Review from Google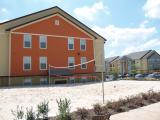 Apr 2018:
I've lived at Hill Country place for 2.5 years. It's honestly such a

great

place to live at. The staff is

awesome

and they are

great

with helping out on anything you need. They are very

good

with taking

care

of things you need ASAP, I really appreciate it. You need

help

at

night

? The courtesy patrol can

help

you out. I recommend this place to anyone that is looking for an apartment! Review from Google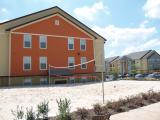 Apr 2018:
Andrew & Arnoldo were extremely helpful and patient when I passed by for a parking permit. Everyone is always so

nice

at the leasing office along with

great

property managers Mikey and Gaston. Keep up the

great

work guys ! Review from Google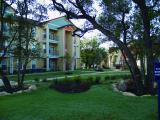 Apr 2018:
By far the

best

apartment complex I have ever lived in.

AMAZING

caring

staff,

great

amenities,

AWESOME

events

with delicious food! Most important, it feels like HOME! I would highly recommend to friends and other UTSA students. Can I live here

forever

? Review from Google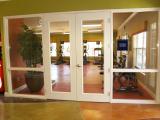 Apr 2018:
This place is

awesome

at I highly recommend them to everyone. Pool is always

clean

and

great

place to relax. Andrew and Gaston always follow up with all of my concerns and rent questions which is something that I appreciate greatly. Review from Google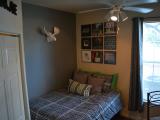 Apr 2018:
I've loved living here the past year and half. The front office, Andrew & Gaston especially, have done a very

good

job of making sure everything is taken

care

of and are very

professional

. Always follow back if you

cannot

get in contact with them initially. Definetly coming back next semester. Review from Google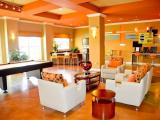 Apr 2018:
Spent 2 years here,

best

place i could ever go. Mickey and Gaston always have their doors open for me/others. Couldn't be happier to call HCP my home again. Review from Google