Apartment Reviews
Back to Previous
Close Tab
Additional Reviews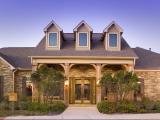 Jul 2019:
Worst

living experience I had ever in my life. I have lived here for more than two years and introduced about this property to several friends of mine who have decided to live here. Management and staff is biased and racist. Moreover the amenities will be under maintenance, mostly the gym equipment (especially cardio section), lounge ( which was under the maintenance for more than 2 months), pool (mostly

closed

), laundry section ( was

changed

recently) front gates wont be working most of the time and waterlogged

near

the gates. When we

left

the apartment we are

fined

for air duct cleaning for

not

cleaning the filter every month (they will email you if any amenities are

closed

for maintenance but they will

never

email you for the air duct filter

change

which is necessary If they put the fine on us.) and several other

charges

which come around 923.42$. We also had a

deposit

of 960$ + 300 Cleaning

fees

Review from Google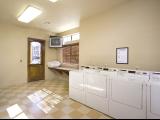 Jun 2019:
I like

living at Broadstone Ranch apartments! We

love

the floor plan, the grounds are

well

taken

care

of and

pleasant

to walk our dog. (Although I do wish some residents would

clean

up after their dogs!) I see the maintenance guys doing what owners should be doing. Thanks guys! Maintenance men are super

nice

and helpful. The pool is sparkling and

clean

, as

well

as a

nice

size. Nicole and Erica were kind enough to stay

late

on a Saturday so my family could use the

party

room for my Dad's 90th birthday

party

. My family was

impressed

with the

party

room and we all had a

great

time. Staff are very

friendly

and accommodating. Families and students are welcome. My daughter and I feel very

safe

here. It's very

convenient

for UTSA students,

close

to almost every store you could want and the

lovely

La Cantara outdoor mall. And with working downtown I can just hop on the hwy in no time. The only thing missing here is a dog park, but there are two about 15 minutes drive

away

. Review from Google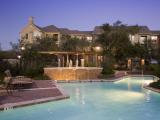 May 2019:
I've been a resident for almost 2 years and this place is by far my favorite apartment complex. The location is

convenient

, neighbors are

quiet

, and current management is of tremendous quality. It's been delightful to see such improvements from the last management team. The previous team seemed to be shorthanded and relied on the hard work of one employee (bless her

heart

) while the property manager

never

felt approachable. The

new

property manager and her team, on the other hand, are welcoming,

professional

, and available. They strive to provide the

best

service and are always

friendly

and accommodating. These reasons alone

leave

no doubt when the time comes to renew my lease. Review from Google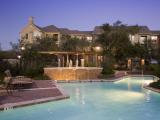 May 2019:
I mainly only have

positives

to say about this place. I'm resigning my lease for the third time and I'm glad I am. I'm more of a homely,

quiet

resident and out of all the apartments around UTSA, this is probably the quietest one. I

don't

have

problems

with my neighbors or the staff and they've always been extremely kind and do their

best

to work with you. If you go to UTSA, there is a shuttle that goes to the apartment so you

don't

have to deal with the parking lot there known as

Hell

(although many apartments around UTSA offer this). Maintenance has been

great

and extremely timely and the property is taken

care

of

well

. Review from Google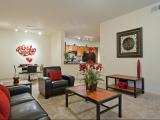 May 2019:
Broadstone Ranch is an

excellent

apartment complex. The management is

professional

and they communicate clearly what you're getting, what you're paying for, and how things work around here. I am a full time student working part-time and returning from study Abroad and they worked with me in getting all the necessary documents in a very speedy manner. They were transparent with everything from walk in to signing the lease and I am very grateful for finding a cooperative,

professional

, and kind apartment complex. Review from Google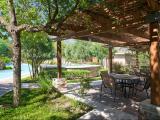 May 2019:
Having more than just a few years living at Broadstone Ranch I believe I have a w

hole

insight on what this community will do for its residents. Office staff lacks customer service & understanding of taking

care

this community. I can

not

say the staff in the office today actually cares about their residents

well

being. Service requests have taken weeks, if

not

months to remedy or satisfy. Email communication has a huge gap with comprehending residents requests. Speaking with office staff in person they shuffle the

blame

on each other or on "corporate". I've requested an air duct service to clear up

allergies

& major health concerns however

nothing

was actually done to alleviate my

issues

.

don't

rent from this community, as you too will also be neglected. Buying your own home will be a better option since maintenance

won't

approve service requests that are clearly responsible to maintain by an apartment community Review from Google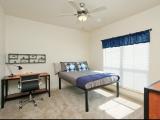 Mar 2019:
This is the most

well

-managed property we have found in the UTSA area!!

Clean

,

quiet

and very

well

-maintained. Nicole and the front office staff are

friendly

, helpful and extremely

professional

with

great

customer service for residents. Review from Google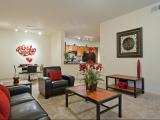 Mar 2019:
My favorite thing about living in this community is the

beautiful

landscaping and inviting atmosphere. The front desk staff is always

polite

and helpful, and maintenance responds promptly to requests. The residents are

friendly

as

well

, and I am

never

kept up

late

at

night

because of parties or

loud

residents, like I was at my last apartment. The community is extremely dog-

friendly

as

well

. Broadstone is a

great

place to call home! Review from Google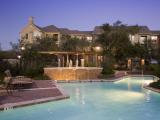 Feb 2019:
Very

friendly

people in the housing office. They're very attentive, have

great

personalities and will make your stay here worth it!! Tiana did an

excellent

job with helping me set up everything that I needed before moving in! 100% recommended speaking with her.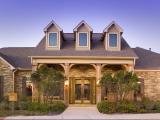 Feb 2019:
I write this as a Formerly Homeless Veteran. I spent a year of my life in a Homeless Shelter. I just moved here from Dallas in a very undesirable area. I have only been here a week, but this place feels like it will be my home for quite some time to come. It is

clean

,

quiet

and very

well

maintained. The staff is

friendly

, responsive and

professional

. The grounds are

beautiful

and I

love

walking my Service Dog around the entire property. And for a Disabled Vet, the sound proofing here is

excellent

. The apartment is

spacious

and it has everything I need. Major shopping is

close

by. I can actually breath here. When I was

lying

on that bunk in the Homeless Shelter this was the apartment I was dreaming about.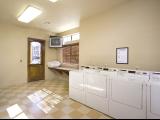 Jan 2019:
Pros

: Maintenance is

quick

to respond. Every single work order was addressed the following business day. despite being a university student focused complex, relatively

quiet

. we ultimately had some boisterous young men in the unit above arrive toward the end of our lease but we went almost two years without any

noise

issues

. I bike quite a bit and this complex is 2 minutes from LCG, as a cyclist, there is a marketable premium to an apartment like this. there were, to my knowledge,

zero

incidents with safety such as cars being

broken

into or apartments being

broken

into. very

safe

. I recall three times when I

left

my car

unlocked

and

nothing

happened. and my favorite point, I

barely

set foot in the leasing office after I moved in. this is

great

because it means I

never

had a reason to go in there. things ran smoothly. the

cons

, which are next Review from Google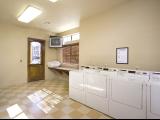 Jan 2019:
Fantastic customer service!

Love

living here! The office staff treats you like family and takes

care

of any

issues

you may have to the

best

of their ability. Definitely a

great

place to call your home around the UTSA area. Review from Google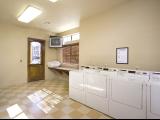 Jan 2019:
I've only been a resident for a few weeks. The application process was seamless and the property staff have all been very

courteous

and attentive. My apartment was in

great

condition aside from a few kinks here and there. The price range is reasonable and the location is

convenient

. Review from Google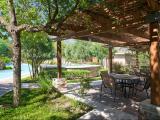 Dec 2018:
I've been happily living here for the past 3 years with no

issues

to speak of. The staff at the housing office is very

friendly

and helpful. The complex is relatively

quiet

. Maintenance is pretty prompt. And the location is very

convenient

! Review from Google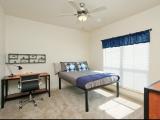 Nov 2018:
I have been living in Broadstone Ranch more than a month and my experience living in this complex is remarkable. The people from management and the people from the office are

friendly

and aware of everything. I recommend this place for the people who are looking for apartments to come and take a look at this place. Review from Google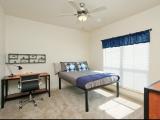 Nov 2018:
The staff are

friendly

and attentive, they make sure that work orders are done

quickly

and

issues

are resolved to our satisfaction.

Great

customer service and we are informed through email of any packages delivered to the office, which is greatly appreciated! Our move in and overall experience has been

wonderful

! Review from Google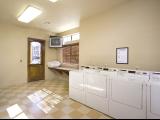 Sep 2018:
While attending UTSA, my daughter lived here for 4 years! The size and price of the apartments are very reasonable. The location is also very

convenient

. Shopping, dining and the university are all

close

by. The staff has been

amazing

. I would (and) have recommend Broadstone Ranch to others that are looking for a

great

and

safe

place. Review from Google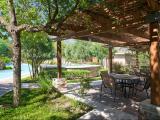 Sep 2018:
Beautiful

and luxurious place to live. Reminds me of the Texas Hill Country with all the trees and shade. You

don't

have to

worry

about any college parties. Very mellow. Staff is

friendly

and are

always willing

to

help

. If you go to UTSA, it is a 2 min drive from campus. I

definitely recommend

living here. Review from Google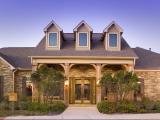 Aug 2018:
Our family moved into Broadstone Ranch the second week in August. Nicole, Tiana, and Victor have been a joy to work with. Nicole is a woman of her word. When we moved in the fitness room and cyber lounge were undergoing renovations and she promised us it would be complete by the next week. Her and her team made it happen and we

enjoy

all the amenities here. The pool is kept

clean

. Any concerns that we've brought to their attention have

quickly

been remedied. .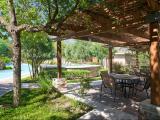 Jun 2018:
Current tenant. I really

enjoy

living here. The reviews I saw on Google were misleading, but I decided to check it out after I drove by and the exterior looked

nice

, neat and

safe

. I realized shortly after that the

bad

reviews were

due

to a previous manager. I met the

new

manager today, Nicole.

Love

her. Strong presence. Came to my apartment to follow up on a work request to personally shake my hand and introduce herself. She

didn't

seem rushed (although I'm sure she was) and she made sure to address my concerns and fix them. I absolutely adore the office persons, Tianna and Victor. I have a package delivered weekly, sometimes bi-weekly and I have to go into the office to retrieve it. These two are genuinely kind people who

care

. They really try hard to make the resident feel comfortable and it

isn't

put on. The Review from Google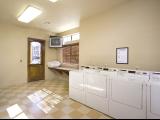 Jun 2018:
HORRIBLE

staff! 3 property managers within a year! The current property manager (Melissa) is very

rude

, insensitive and does

not

know how to talk to people. She refuses to fix

issues

or address concerns. She is a

scam

artist and tried to force and manipulate payment on carport rental for a lease I

never

signed or was addressed in email/letter/phone call or in person. She even threatened to post payment on my account when in the beginning I was told that carports were a month to month basis and that I just need to inform the office staff that they just need a 1 day

notice

before the 1st to surrender the carport if I no longer wanted a reserved parking. And when I did that, Melissa and the front desk employee Tiana tried to tell me opposite that I had to pay for the carport til the end of my lease when I

never

signed a lease

contract

to rent a c Review from Google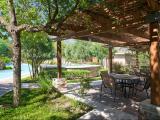 Jun 2018:
My fiancé and I have lived here for a little over two years now and we absolutely

love

it! We live in a

spacious

affordable

one bedroom. It is a

great

location,

close

to UTSA, grocery stores, restaurants, retail stores and so much more. They are definitely some of the nicer and more

affordable

non-student apartments in the area. Maintenance is always

great

about fixing

issues

in a timely manner. The frost desk staff is also always super helpful, I recently got my front windshield

broken

on my car and Victor was super

nice

and considerate and helped me figure out how to keep my car

safe

while I got it repaired. The common areas are also always

well

kept and the pool is always so

nice

and

quiet

and you can't actually relax in it unlike other student living apartments

near

by. We are definitely considering resigning another year! Review from Google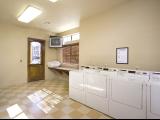 May 2018:
New

management is dysfunctional. The manager as an attitude, and doesnt like blacks. Review from Google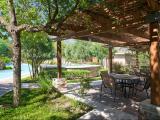 May 2018:
I thought the manager was just having a

bad

day the first time I interacted with her but

quickly

realized she is normally very

rude

. I have also seen her interact with other residents in the same manner and I am honestly shocked. I

never

post

bad

reviews and I am a very

easy

person to get along with. The manager's name is Melissa. Also I feel the rest of the staff minus the maintenance crew are starting to treat the residents in the same manner as Melissa. It's no surprise. It all starts with the manager.

Terrible

customer service. Review from Google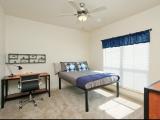 May 2018:
Where do I begin? I feel as though I pay top dollar rent just to live in a place that does

nothing

for its residents. When the refrigerator in my unit died I notified management immediately..it took almost 3 weeks to get a

new

one. THREE weeks without a refrigerator and they acted like it was no

big

deal, and when I finally did get the replacement it was much smaller than the original. The property manager Melissa is condescending and has demonstrated that she has no respect for others every time we have spoken. They'll keep your package in the office for a month or more with no

notice

that anything is there. Upstairs neighbors are impossibly

loud

and management won't do a thing about it. I could go on but you get the point. I will say the maintenance staff has always been

friendly

, much friendlier than the front office staff which is iron Review from Google