Back to Previous
Close Tab
Additional Reviews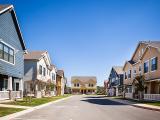 Feb 2019:
Management/Owner has no integrity! This place robs college kids/parents out of thousands of dollars!! Students/parents, please

beware

. Maintenance

issues

not

resolved in timely manner! Management/owners are

untrustworthy

--bullying is at the forefront of their customer service.

Beware

!! There are many other places which will provide a better environment to you/your child.

zero

star rating!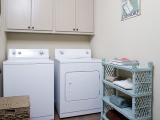 Feb 2019:
The people that work in the office are very kind and considerate. The maintenance can be

slow

at fixing things. Overall, my roommate and I have

not

had many

problems

at Aspen and

enjoy

living here.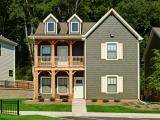 Feb 2019:
Mark Resales gave us our tour, and answered all of our questions.

Great

staff,

great

amenities. Really

enjoyed

our tour of Aspen heights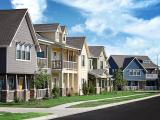 Jan 2019:
Great

place to live. Living with only one other person so there is

plenty

of room. Maintenance can be somewhat

slow

but they still get everything done! Review from Google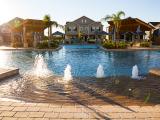 Jan 2019:
Parents

don't

sign

contract

here they can try to enforce them for up to four years afterwards without your permission. This is a

horrible

way to

run

a business. I thought they were a

good

fit for my college age daughter but the property is

unsafe

and

run

by students. Correct answers

aren't

able to be obtained and communication with anyone that

isn't

' student worker is extremely

difficult

. They will just send you to collections. Review from Google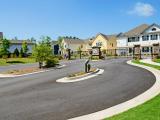 Dec 2018:
I have lived here for a year and a half, at which my car was

towed

from the back of my own house two

nights

in a row. They evidently

changed

the parking pass and only notified the residents with one email months before. The

best

part was when my car was

towed

the next

night

as

well

. All because the office was

closed

that day and I could

not

get a

new

parking pass. Upon talking to the management they called it a "rightful

tow

" and said there was

nothing

they could do to

help

me.

don't

let the management of student housing

screw

you out of $440 dollars like me. Just live in an actual apartment complex. Review from Google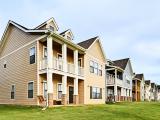 Nov 2018:
Do

not

rent an apartment for your student here!

Run

by students who live there so there is no experience behind the counter. My daughter has had maintenance randomly come to her unit to fix stuff that

hasn't

even been requested to fix. Sometimes they

don't

even

knock

and just walk in... and when you need maintenance they say that it will take like 2 days to take

care

of your request. I think that is BS considering that I have seen them just hanging out behind my daughters unit by their maintenance shed

not

working. We were told that my daughter was going to get a $300.00 gift card for moving in... 3 months past... still no gift card. Every time I asked about it they say its been mailed out to my daughter... Still no gift card. The

water

pressure trickles out and if someone is washing clothes then forget about showering as no

water

comes out at Review from Google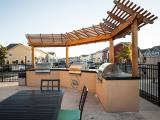 Nov 2018:
Do

NOT

let your children live here. There are

loud

parties with underage drinking,

not

to mention half of the residents do

drugs

. In regards to management, they put up a

nice

front, but will

not

actually do anything to

help

the residents. Review from Google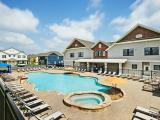 Oct 2018:
DO

NOT

LIVE HERE IF YOU WANT TO

ENJOY

YOUR COLLEGE CAREER. They are super strict with everything you can think of, you can't even have a couple of friends over without getting a "

noise

complaint

". They will

hit

you with every fine you can think of, all in all I would

not

recommend this place to my

worst

enemy! If you like the style of houses I

would recommend

the estates right

across

the road. Again, DO

NOT

LIVE HERE IF YOU WANT TO

ENJOY

YOUR COLLEGE CARRER! Review from Google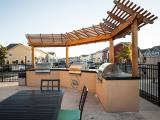 Aug 2018:
This place is an absolute

scam

. Before moving out, we were sure to do a thorough cleaning of the entire place - scrubbed the floor boards, vacuumed, mopped, cleaned all the appliances, even wiped the doors and cleaned out the cabinets and pantry..

not

once but four times total! Yet, we were still

charged

$140 EACH (3 tenants) for the downstairs alone. That's $420 for cleaning and paint

fees

, on top of the $30 we were each already required to pay for a restoration

fee

. We

left

the place

spotless

, and there's absolutely no way any type of

damages

would add up to $420. A can of paint alone costs only $30. Then they told us that we were

not

allowed to be there when they do the walk through of the place.. probably because they want to

charge

you for

damages

that

aren't

even there. We have gotten our

deposit

back at every other apartment we have liv Review from Google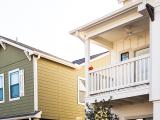 Jun 2018:
Great

place to live, Jocelyn and the rest of the office staff is

very helpful

!

Great

amenities and

great

location. Review from Google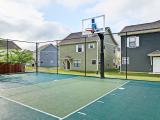 May 2018:
I posted a

good

review on here and forgot to

change

it after absolutely

nothing

was done to

help

me out here. The apartments are pretty

nice

and so are the facilities. But the apartment place

cannot

help

you out with anything if you have a situation come up. I have been trying to sublease my apartment since January because I do

not

live in San Antonio anymore but have had no luck. I don't understand how they have no sympathy for their residents and no means to assist them for changes in their life. There is no way to

break

the lease unless you find someone to take it over. If you're thinking about living here, be careful. Review from Google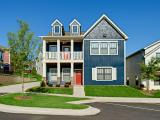 May 2018:
I have had two separate vehicles parked here, both have been

hit

.

Security

saw one of the cars get

hit

and did

not

help

at all. The second car racked up $1100 in

damages

. Just this Spring 2018 semester alone, my AC has gone out twice and my hot

water

has been out 4 times. In my two years alone I have heard

gunshots

go off

at least 3 times in Aspen. Then a couple of cars had their tires

stolen

. For all their

security

, they do

not

have a handle on anything. Do

not

live here. Review from Google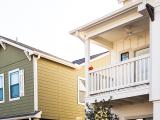 Apr 2018:
I am extremely disappointed in management and their

lack

of understanding how to handle situations. My son, who has lived at Aspen Heights for going on three years now (around $28,000 later after adding utilities), who also renewed his lease for another year, and just referred a friend to be his

new

roommate, was

harassed

on Thursday for

not

having wristbands. I understand that they need to have them to be at the pool however, considering he was

not

the only one that didn't have them, yet was the only one that was

harassed

and

threaten

to have

security

come and kick him out, seems a little

ridiculous

. A

warning

, considering this was literally the first time he was ever asked to show his wristbands, would have been greatly appreciated. A Marketing Associate, claiming to be a Manager, was extremely

rude

and targeted my son. He was

NOT

the only Review from Google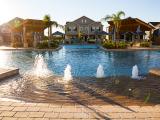 Jan 2018:
I couldn't have asked for a better place to live. I have

never

met an office staff so

amazing

. After living here for over half a year, I had an

amazing

opportunity to go abroad and volunteer, which I thought would

not

be able to happen. Both Jocelyn and Ashley bent over backwards to accommodate my needs and

help

me find solutions to make what I was trying to do happen. I would highly suggest living here if you are looking for a

great

community to live in. Review from Google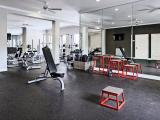 Jan 2018:
I️ was amazed by the space where I️ lived.

Great

space and a even better staff to answer all my questions! The clubhouse is a

great

place to make friends and spend time working out, studying or just hanging out with friends.

Awesome

extras come with living here. You'll see once you sign with them 😉👍🏽 Review from Google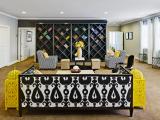 Jan 2018:
Love

living here! The apartments are super

spacious

and

well

kept; and the office staff is very

friendly

and helpful. Also, maintenance is the

best

at responding promptly and fixing any

problems

within the home. I looked at many options before choosing Aspen Heights, and Aspen is by far way better than many student living options out there.

would recommend

to anyone looking for a

great

place to stay! Review from Google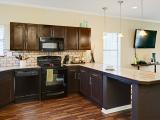 Jan 2018:
I absolutely

love

living at aspen Heights! I've been living here for 3 years and the staff is

amazing

, the club house is so useful and

fun

and the community is just a

great

environment to be around! I also have a pet and they are extremely pet

friendly

and there are

plenty

of people that have pets here as

well

so your fur baby will have tons of friends! Review from Google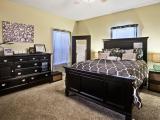 Jan 2018:
I've been living in Aspen Heights for three years now and the atmosphere created by the staff and residents is like no other. The front office is always doing these

great

things to give back to the community and really connect with the residents here. The staff really makes you feel like an individual rather than some other person who lives there. Review from Google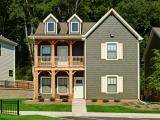 Mar 2017:
Terrible

place to live!! My boyfriend had his car keyed there along with other vehicles, their place has gotten

broken

in to and the

security

is

terrible

! His roomates do

drugs

and the place seems to

not

care

loud

fraternity/sorority parties no matter how many times you call! Wifi is also a

pain

in the ass and seems to go out around 8PM-Midnight. If you plan to live there, it is

not

worth it and you should spend your

good

hard earned money at other apartment complexes closer to campus. Review from 3/7/17 on Google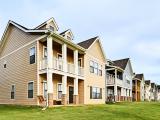 Feb 2017:
My experience wth Aspen is

AMAZING

!!!! I recommend any college student to live here! The staff is honestly

amazing

. Any time I've had any kind of

problem

, they

never

hesitate to

help

right

away

. They honestly do

care

about their residents and how

happy

they feel living here at Aspen. Being my first year

away

from home and

not

knowing what to expect, they really out-do themselves to make myself, and everyone living here as comfortable and as

happy

as possible. Review from 2/9/17 on Google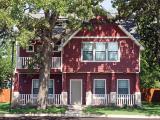 Dec 2016:
This is a

horrible

place to live at. i wanted to live here for the safety of a gated community, but the gates are always

broken

allowing anyone to come in. the management is

horrible

and

never

has time for you because they're "busy" but they're really

not

. i tried to set up meetings with management and they do anything but that, as a result of the gates being open someone came in and LITERALLY kicked

down

our door right off its hinges. the "on-site

police

" took longer to get here than the actual

police

. management said they were going to

help

but they

never

did and the manager/assistant manager

never

spoke to us. Review from 12/25/16 on Google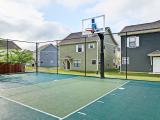 Oct 2016:
don't

let these reviews

fool

you. Everyone has had their own experiences and just because they

don't

get what they want they think this is automatically the

worse

place ever. This is my first year living here and I can honestly say I've had an

awesome

experience, the staff is

friendly

. Even the people around the community are

friendly

. I could

not

have stayed at any other place. The houses are

awesome

, rooms are

spacious

not

only that but the community feels like a little college community where everyone knows each other and can have a conversation and

not

just walking by and

not

saying hi. I would honestly say

don't

judge the property because of these reviews, when you

haven't

taken a look yourself. Experience it yourself!

don't

go based off others experiences. Get to know the staff and the community. You

won't

regret

it! Review from 10/5/16 on Google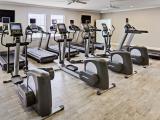 Feb 2016:
I've lived in Aspen for two years and this is my overall review of the place

Cons

: the gates

never

work, once had to call the ambulance but it took them ten minutes for someone to open the gate for them, you could live in la cantera parkway for the price of the rent here, THE WIFI

NEVER

WORKS, they redid the gym but it still looks just as

mediocre

as before, there is

never

parking, the resident parking lots are very tight, nobody ever picks up their dog

crap

so expect to step on it when walking around, THE POOL IS ALWAYS

CLOSED

.

Pros

: The room sizes are VERY roomy, management is

good

and does offer a lot of

free

food and goodies, there is a shuttle, it's

not

ghetto, generally pretty

safe

, maintenance is pretty

good

about responding to work orders. Review from 2/9/16 on Yelp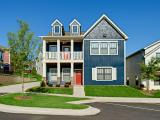 Nov 2015:
definitely recommend

living at Aspen!