Additional Reviews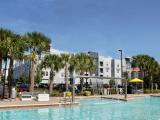 Jan 2019:
My initial experience at the Venue was very welcoming and I had a very warm reception by Ian Leibensperger. He

not

only gave my group of friends a major discount but he also waived most of the

fees

. Review from Google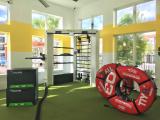 Jan 2019:
Ask for Ian Leibensperger! Guy's

awesome

. Super

friendly

and answers all of your questions!

Great

place. Review from Google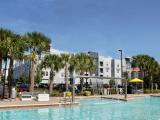 Jan 2019:
Ian Leibensperger was a

wonderful

employee, he convinced all 5 of us to sign a lease and he gave us $360 in credit plus waived majority of the

fees

. When/If you go to the venue make sure you ask for Ian. Plus he allowed me to give a tour on my 3rd trip there. Review from Google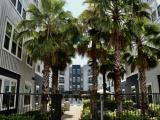 Dec 2018:
worst

apartment in tampa guaranteed. always

dirty

, everything is

broken

, including the

security

gates and doors. there are always underage

drunk

kids throwing up in the hallways that doesn't get cleaned up for weeks. i have to jam the door open to the stairwell or i can't get in because all the doors are

broken

. kids are always sitting on my car in the parking lot, people

harass

you in the parking lot. overall

terrible

experience currently trying to find a better place to live. when we moved in there were

hole

s in the doors and rips in the couch,

not

to mention i signed my lease for $829 a month and i pay up to $950 a month now, and they

never

tell you what the added

fees

are for. dishwasher hasn't worked since move in and dryer takes 5 loads to actually become dry. Review from Google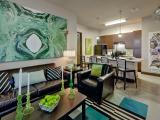 Oct 2018:
I wouldn't recommend anyone to live here. Maintenance

never

fixed the major

problems

in my apartment even though i told them about it multiple times. The

water

pressure in the w

hole

apartment is

terrible

and it takes

forever

to wash the dishes because theres no pressure and on top of that the sink is really shallow. There were also hidden

fees

that i wasnt told about when i signed. On top of that the door magnetic keys

NEVER

work and it literally takes me three minutes to unlock the door. The front gate is

never

closed

and the office claims that they will fix it but its been months. The mail keys dont work and my apartment of four people always has to rely on one key because the other three dont work. Parking

sucks

because they let everyone park here and dont

tow

anyone who doesnt have a sticker. Theres so much more but im

tired

of typing ju Review from Google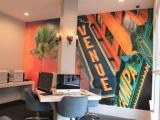 Sep 2018:
This place is a complete disappointment ... my

problem

with one roommate that has her family moved in and has been caught continues to

lie

and staff is

not

doing anything about it!!! This person is a

liar

, and has no

concern

what she is putting my other roommates through... as

well

as myself if you read your lease you can

not

have someone live in your room especially a male with 2other girls.. this place is

not

clean

smells

like

urine

throughout, doors are

broken

in buildings

graffiti

on the doors and no measure taken to fix anything ...

beware

not

a

cool

spot to live..yeah they show u the club house the pool and the model apts but they don't do no walk through to the real place.. a complete and utter

mistake

living in this

dump

... Review from Google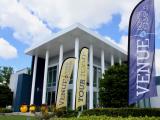 Jul 2018:
The rent is reasonable with a

convenient

location. Staff is so

friendly

especially maintenance. My bedroom is a

good

size/bathroom/ closet. My only

complaints

is the RESIDENTS. The residents here are so

filthy

. The

smell

in the hallway so

gross

. My 2 year

old

niece is cleaner than those people. They let their animal

pee

and doodoo on the staircases they don't like to

clean

up after theirselves there are so

lazy

no home training. They

throw

trash

everywhere as if they're too

good

to

throw

it out in the

garbage

that's location in front of every building. I feel they should get rid of these so called pet

friendly

or put the

nasty

residents and their

nasty

pets in one building. It's unfair the rest of us have to

smell

it. Review from Google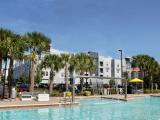 Jun 2018:
I lived here for 2 years and I really do

not

understand all these 5 star reviews. The town homes are

disgusting

. The fraternities will keep you up all hours of the

night

. I posted an in-depth review on Facebook but they blocked me.

Security

does

nothing

as they have no authority, the front office does

nothing

because the people you WILL have

issues

with are the ones that work there. My roommate had his tires popped multiple times because of the amount of

broken

glass around the property. There are

bugs

everywhere but most places with college students have that

problem

. The gate codes are always found online so non-residents

trash

the place at parties pretty much every

night

. Building 2 was

nice

except for Friday and Saturday, multiple

drug

dealers live in the buildings and

not

a single person picks up after their dogs so the grass

cannot

be us Review from Google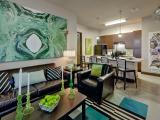 May 2018:
Just signed my lease at Venue for the upcoming Fall/Spring semester. The staff and management were very welcoming and seemed to take my

best

interest into consideration every step of the way.

Not

only does Venue provide exceptional hospitality and service, they also offer

great

amenities and deals for future and current residents. Excited for this upcoming year! Review from Google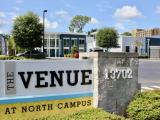 May 2018:
The townhouses are

spacious

and gated. The gym is

awesome

,

love

that you can see the pool area from it.

Free

coffee

. They provide tan lotion for the tanning bed. Staff is

friendly

and helpful.

Love

the study rooms and

free

printing! Review from Google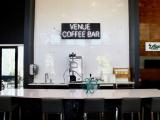 May 2018:
Can't wait to live here next year. They have a

great

staff they are

friendly

and provide

excellent

customer service. They make the process of renting an apartment very simple. The Venue's gym and pool is another reason why I choose to live here. By far

best

pool in the area. And they just bought all

new

gym equipment. It is a

perfect

apartment complex for any college student. Review from Google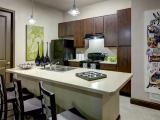 May 2018:
I

love

that Venue at North Campus has a student

friendly

community. Ever since the management switch occurred, a lot of improvements have been made that has improved the student experience. You can tell the management cares about creating an atmosphere that makes it

easy

to socialize through their resident

events

. Keep up the

good

work! Review from Google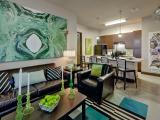 May 2018:
I'm

leaving

another review because I really thought with

new

management that this place would turn around but I was

wrong

. Our gate has been

broken

for the past month meaning anyone can get into building 2. Our kitchen lights from a

leak

above us has Been

broken

for 2+ months and yet to be fixed. Leading office closes earlier then suppose to do which makes getting your important packages hard. Staff doesn't really have customer service skills over the phone as one person abruptly hung up on me after she answered my question. Really glad to be moving out of this place. Through a kitchen flood and various major inconveniences, there has

never

been compensation for any of It considering how many there have been. Review from Google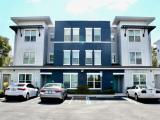 Apr 2018:
Venue is incredibly

overpriced

considering the

awful

living conditions it offers its residents. For example, Building 2 has been

infested

with

roaches

since at least fall of 2015. I've seen

roaches

inside the stove clock (reference the picture attached), I've even moved the fridge and found tons of

dead

cockroaches

behind it (check the picture with the blue dustpan), as

well

as

roaches

all over the sink. This is in spite of always putting food

away

and maintaining the apartment

clean

. Also, the elevators continuously

break

down

. For the past 3 weeks, for instance, both elevators in Building 2 have been

down

. As you can imagine, this is a huge

inconvenience

for anyone with

limited

mobility or those who are trying to move in or out. There is also always

trash

in the hallways and stairs, including pieces of

rotting

food. The

water

pressure Review from Google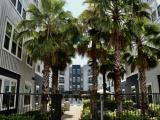 Apr 2018:
Since moving into Venue I have been counting the days until I can move out. The only

positive

thing about this apartment complex is its proximity to campus. Buildings are

NOT

SAFE

or secure, anyone can get in. Building 2

didn't

even have a handle on a door for OVER 6 MONTHS and still does

not

close

. I brought this issue to management, among others, multiple times. Its disgustingly

dirty

at all times,

trash

always in hallways and on staircases, and animal

pee

and feces on the stairs. I have to hold my breath every time I exit my apartment. They have one very

nice

woman who cleans both apartment buildings, and clearly it is way too much for one person.There is little

water

pressure in showers, and it

never

stays hot. The wifi is also

terrible

and cuts out randomly especially between 11-3am, which is really inconvenient if you're up

late

doing a Review from Google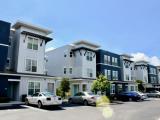 Apr 2018:
The apartments are so

dirty

. The staff is

nice

but they

don't

maintain these apartments very

well

. Some of the apartments have

broken

furniture or missing parts. Review from Google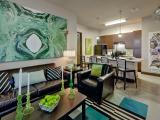 Apr 2018:
Terrible

and greedy service management that claims they only have a "certain number of 6 month leases allowed", so you either have to pay for a w

hole

12 months or get kicked out even if you have been paying your rent consistently on time. The place is an absolute

dump

.

Trash

and pet feces everywhere. Dumpsters are emptied so little that

garbage

is

left

to pile up outside of it. Hallways and elevators always

smell

terrible

. Rates are always increasing and they

aren't

at all worth it considering how

filthy

this place is. Internet connection is also

HORRIBLE

and

not

suited for the college students they advertise to.

Bad

water

pressure.

Infested

with

bugs

. Only

good

thing about it is its location

close

to the school. That's it. Management and staff are

terrible

. Maintenance is

terrible

. They put out the cheapest amenities possible while

charging

higher rates.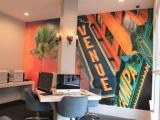 Mar 2018:
Very

nice

staff, but facilities

leave

a lot to be desired for. Model unit extremely misleading and deceptive. Maintenance staff needs to be larger as

well

.

Nice

service,

bad

work product. Also, the residents routinely

throw

trash

in the hallways (entire large bags), let their pets relieve themselves all over. Review from Google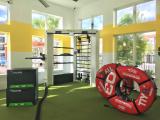 Mar 2018:
Terrible

. They bribe people for

good

reviews, and attempted to

charge

for cleaning the hallways, yet told me that they "didn't

care

" that

drunk

people constantly

throw

trash

on my balcony. There are constantly

loud

parties, the entire place has a

horrible

roach

infestation

that they refuse to try and fix, my packages have been

stolen

before, and other people's mail gets put into my mailbox. The people above me were dripping

water

into my room, and they

refused

to fix the

mold

issue, but just painted over it and pretend that it doesn't exist. Do

NOT

live here. 2 weeks later update: NOBODY has contacted me to "make sure all the

issues

are addressed. All I get are constant emails and texts about how rates are increasing, as they have been for the past 3 months. Review from Google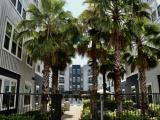 Feb 2018:
Worst

place I have ever lived in the Tampa Bay Area. Moved in and it was

never

cleaned still pubic hair and

throw

up in the bathroom which I had to

clean

from previous men who lived there.

Worst

cockroach

problem

, They had to come Every Thursday.

Never

got a

new

couch when ours was

disgusting

until the last two moths living there they "replaced the cushions" but we each got

charged

$97 for it. The ceiling was

leaking

and

falling

down

and

apart

for the last 4 months living there and are carpet and other items were ruined. Only plus was

nice

staff. Review from Google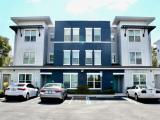 Jan 2018:
I would

not

recommend living here. I've stayed in many apartments and this has to be one of the most

disgusting

apartment complexes. The staff tries to keep it neat but the residents are

nasty

. Be prepared to ALWAYS watch where you walk because residents allow their animals to

pee

and

poop

in the halls and sidewalks. They also

throw

up on a weekly basis, therefore you will be walking around

throw

up for days at a time. The management and maintenance staff are getting better but I

never

feel like a priority. Things get done very slowly. Review from Google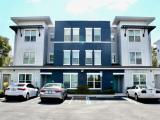 Jan 2018:
VENUE IS STILL

HORRIBLE

. DO

NOT

MOVE HERE. ABSOLUTE

WORST

TIME OF MY LIFE!! Unless you want to live with

throw

up,

piss

and

cockroaches

, below are examples. The truth about Venue Review Imagine coming home to a house

infested

with

cockroaches

. Cooking a meal would take twice as long because as soon as I would open the cupboard to get a pan out there would be three

roaches

on the pots and pans. Several times did I have to

clean

all the silverware because I found

roaches

on them. It got to the point where it was a health

hazard

.

Not

only did I have to

waste

so much more time on cleaning, but did it also

waste

money on all the

water

, detergents and towels to sterilize and dry all of the items. Then after that w

hole

process, try working up an appetite again. It got to the point where one

night

I had to personally kill 33

cockroaches

after coming home.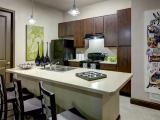 Jan 2018:
Great

location, super

close

to campus. The maintnece is really

nice

and helpful.

Great

community with a

great

gym and pool! Review from Google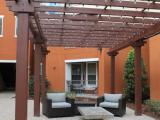 Jan 2018:
I would give 3.8/5.0.

Great

location and

great

staff! They are always

friendly

and patient whenever we have a

problem

. With that being said, there were two things that I would suggest to the management: improve communication (let residents know whenever there's a package; that communication is

not

often) and holding residents accountable for the public spaces and

littering

(often and

not

, especially after Fridays/Saturdays, I see

trash

on the staircases). Besides that, the facilities are

well

taken

care

of and the vibe is

great

! Review from Google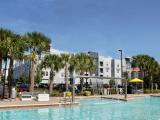 Jan 2018:
Not

terrible

to live here,

nice

to be living

close

to the school and some friends live

down

the hall. However, be mindful of other

poor

reviews because they speak the truth. Have had some

poor

customer service experiences with attitude with management and maintenance has taken years to fix

issues

on occasion until my roommates and i have befriended them. Also, residents

trash

the hallways a lot and so do their pets. Review from Google