Back to Previous
Close Tab
Additional Reviews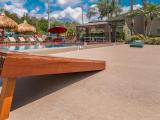 Mar 2019:
Before moving here I read reviews and got

scared

- but it was the only

affordable

place I could find. I've lived here now for two years and I can honestly say I think it is a

good

place to live. Management has completely turned over since I've been here (for the

best

) and they try to

help

you in anyway they can, as

well

as make it a welcoming environment through raffles and

events

. I

would recommend

this place to anyone, particularly students- it is

convenient

, pet

friendly

, oldish but renovated and taken

care

of. I do suggest having a back up grill, propane is often out because people

don't

know how to turn it off. Also, the laundry room is a little frustrating because machines are

old

and

break

often-the ceiling used to

leak

on some of the machines, so those ones kind of suck too. Review from Google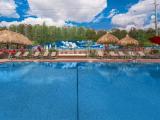 Mar 2019:
Management has made some

good

changes in the last year. Appliances and apartments are being renovated, and a

new

fence was just put up around the property. One of the cheaper places rent-wise, and it's right next to campus. Walls can seem a little

thin

and the amenities are basic, but it's pet

friendly

and

plenty

of visitor parking. Review from Google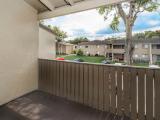 Mar 2019:
Lisa is the

best

property manager. She's so accommodating and really wants the

best

for each resident. The leasing manager, Alicia, is super

friendly

as

well

. The apartments are

nice

and pretty

spacious

, especially the 4 bedroom townhome. Also the

best

prices around and right

across

from campus. Review from Google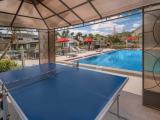 Feb 2019:
I

don't

live here but my

best

friend does and I am always here. I

love

this property and her apartment. Especially the pond. It is so relaxing to walk around the path area around it and they have a really pretty fountain that's in the middle of the pond. I am urging my

best

friend to renew so that I can possibly move in with her!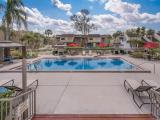 Feb 2019:
This is an

awesome

condo.

Great

friendly

staff,

events

periodically to residents, maintenance is on point! :)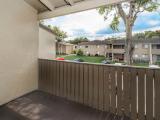 Jan 2019:
Disgusting

place to live in. Walls are

paper

thin

, you hear your upstairs neighbors coughing and talking. Second floor is RIDDLED with

dead

dragonflies,

dust

,

bugs

, and

trash

. I've even seen dog

poop

!!! Apartment 280 has a lot of dogs and I hear them running all hours of the

night

. Pool parties have

loud

music and

screaming

!!! Doesn't

stop

until 4am!

Cops

won't do anything.

Terrible

customer service and

terrible

neighbors. Won't even take me off their emailing list long after I've moved out. no

security

, even had packages

stolen

. Solia is

nice

though. Only

positive

is that it's

CHEAP

but it shows. Better off spending the extra money to live somewhere much nicer. Review from Google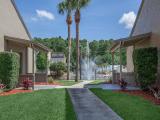 Oct 2018:
I really appreciate comments made here and am strongly relying on the costumers' rate. I am trying to

change

my friend's mind

not

to move here... I am writing this, hopefully, the management reads my comment and take necessary actions to keep customer satisfaction up. I am out when the customer satisfaction is neglected! Review from Google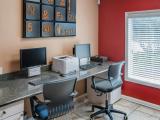 Sep 2018:
DO

NOT

MOVE HERE. Lisa shea the manager is by far the

worst

I have ever seen. My daughter live here while attending USF and would continuously call me about how

nothing

gets done when she puts in a service request or tells them about

roach

infestation

. Six months later when moving my daughter out the place was unbelievable. Her apartment was

infested

with

roaches

. When I confronted the highly

unprofessional

unqualified leasing office they said "all we do is spray, if that doesn't work

sorry

" MY little girl asked the every week to do something and they

never

did and here I though she was over reacting. This place is a s***

hole

. The staff should all be fired and retrained. I wish I could post pictures Review from Google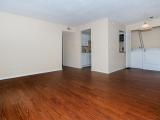 Jul 2018:
I went apartment searching one day last year and it was a

nightmare

! We searched all day long; and most places said we needed to make at least $2500 a month to qualify to live with them. Seriously..I'm a student. I technically had a job but couldn't prove the income (with paychecks) at the time. We were going to give up after our 7th apartment complex. Urban place, however, was different from all the others. When we walked in the office, they welcomed us in and decided to work with us in our situation. They did our background checks, checked our bank accounts for assets, and for cash flow. And they accepted us. We got in on an unbelievably low

security

deposit

, surprisingly with my newly established credit. They showed us a room, we signed the lease.. and now 1 year later are still very

happy

with where we live. We even signed the least Review from Google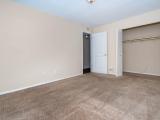 Jun 2018:
It's

cheap

because it's

disgusting

and a

terrible

place to live

due

to the

lack

of service. Review from Google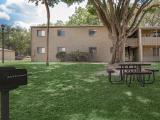 May 2018:
Don't live here. Upon moving in, my sliding door didn't work, my porch roof was

falling

apart

because it was

rotting

, my shower head came off, and I am paying for the upgraded apartment which is only half upgraded. I put in several work requests for the sliding door, and no one came. I ended up fixing it myself. One day, my bedroom door came off the wall. If maintenance actually shows up, they enter your apartment when you aren't home (even though I said they could

not

do that on a form I had to fill out). I previously lived in a different apartment within urban place. In this apartment, the stove and oven caught on

fire

nearly every time I used it. There were plumbing

issues

causing

water

to come out of the ceiling and flood the entire apartment. When maintenance came to check out the plumbing

issues

, they looked around for about a min Review from Google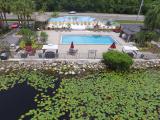 Mar 2018:
Disgusting

apartment complex. Too many

loud

neighbors n parties.

Noisy

maintenance. Rent is reasonable but they tact on so many extra

fees

its unbelievable. Rent elsewhere. Review from Google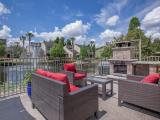 Feb 2018:
Let me tell you about this

horrible

place to live. I moved in August of 2016 and at first was very

impressed

. We had repairs taken

care

of on time and the staff was

great

. I am still a resident (

stuck

in a lease until July 2018 pray for me please). Then my husband and I made the

terrible

decision to have renovations done to our apartment in March 2017 (

don't

do it... Its a trap). They hired the

worst

contractors possible. At a point we where without heat for many days and my bearded dragon almost died. They comped some rent so we stayed and even decided to move into a 4 bedroom with some friends in August of 2017.

Well

we did the normal walk through of things that needed to be repaired because of the past residents etc. (We turned the

paper

in 2 weeks after we moved in) The repairs we requested were

not

even addressed until the end of Decemebe Review from Google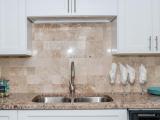 Dec 2017:
Worst

costumer service ever. the place is always

dirty

and people park illegally in the

fire

line which makes it hard for others who park legally to

get out

of our parking spots. The staff won't do anytime about it. Also, the apartments are

old

and are basically

falling

apart

. Only

positives

it's

cheap

and

close

to Usf. Review from Google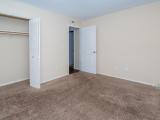 Nov 2017:
BEWARE

. Maintenance

issues

left

unattended since move in.

Cockroach

infestation

that has yet to be dealt with.

Paper

thin

walls disclose more about neighbors than ever wanted.

Trash

issue (pile up of

trash

outside containers) that has improved,

due

to a formal

complaint

with the county..

don't

waste

your money here. Review from Google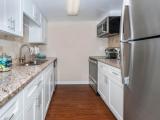 Jun 2017:
Lived here 3 years,

not

bad

other than

thin

walls so I've heard the elderly Hispanics snoring underneath me that w

hole

time, but you get used to it.

Weird

mix of college and

broke

families but the families usually figure out living

across

the street from a major university at the cheapest apartment complex

isn't

the

best

of ideas. But if you're in my position, I

enjoyed

living here 10x I did living on campus my first year.

don't

let others bully you into living your life, and if schizophrenics come to your door asking for milk, etc,

don't

FALL FOR IT, it's just an

excuse

to get to know you and annoy you as much as possible before they're kicked out/arrested. EDIT: They've done two inspections to my apartment and they tried scheduling a third and I'm like nothings

changed

, you got measurements during the first one.

Lost

a star because they made Review from Google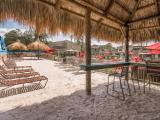 Jun 2017:
I have lived here for 4 years and have

never

had a single

problem

. It is very calm, you get your money's worth, and the rooms are much bigger than any other complex you will find around campus. Trust me I have done my research! I also live in the apartment above 117. In response to your

complaints

, Julie, yes we have dogs...that bark. We live in a DOG

FRIENDLY

apartment complex and

enjoy

meeting other neighbors that

enjoy

the

love

for dogs. Yes, the walls are a bit

thin

, but that is something that comes with living in an apartment complex. I have school from 8:00 AM and a job that starts at 6 PM and sometimes I do

not

arrive home until 1:00 AM. So yes, I am awake in the early morning usually trying to find some

free

time in my own house to relax and spend time with my roommates. You came to

complain

exactly twice and we apologized and explaine Review from Google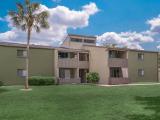 Apr 2017:
Terrible

apartments!

Old

buildings with super

thin

walls! Literally had a

hole

in my ceiling for a month and the office keeps telling me they're doing an "emergency work order".. (sure you are). I would

not

recommend to anyone Review from Google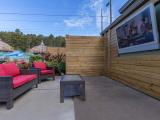 May 2016:
I have really

enjoyed

my experience here at Urban Place. It is a huge step up from where I was living the past two years. The office staff are

always helpful

and I have

never

had an issue with safety. My apartment was

clean

when we moved in and we have

never

had a

problem

with

bugs

in our apartment. I had

roach

traps ready to set

down

because of my previous apartment but I have

never

had to use them at Urban Place. If I were staying in Tampa, I would continue to live at Urban Place, but I would relocate to an apartment that

wasn't

near

the pool. Sometimes people have parties till

late

hours, but you will get that at most college apartments. Also, it's pet

friendly

! :) Review from 5/3/16 on Google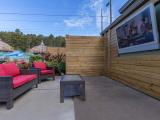 Nov 2015:
This PLACE is a complete

nightmare

! And If you have children

don't

even think about it..! -Management seems to have NO rules and NO respect at all. Very

unprofessional

. I really wonder what the maintenance staff do all day? -i lived on the second floor and Stairs and hallways are

dirty

. Most of the times I woke up to empty cans of beers on the stairs. The walls and floors have bees hexagons,

spider

webs and just

dead

bugs

everywhere. The mail boxes you cant even

barely

touch them because of how much

bugs

on them. Its just

disgusting

. The pool area always has

trash

on the ground. Review from 11/8/15 on Apartment Ratings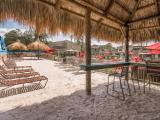 Apr 2015:
Urban Place is

not

terrible

, but you also get what you pay for. I've been living here for 2 years and I

can't

say that I have had any

terrible

experiences. They have recently renovated the pool area which is

nice

. Parking: I personally have

not

had a

problem

, however make sure that you get an apartment on the outside of the loop,

away

from 50th street. The center apartments, as

well

as the ones along 50th

never

have parking at

night

.

Security

: There is very minimal

security

here. With that being said, I have

never

felt in

danger

either. Review from 4/8/2015 on Apartment Ratings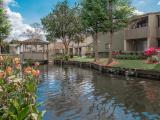 Mar 2015:
I seriously

love

this place, it is the

perfect

home

away

from home and the personable staff becomes like family. If you need something fixed or looked at the maintenance responds immediately, which was something that was always an issue at our

old

complexes. There are contests and raffles and holiday festivities.

Not

to mention it is steps

away

from campus and bus stops right in front of the property. Seriously,

don't

miss out on this

awesome

complex and

amazing

move in specials. Review from 3/20/2015 on Apartment Ratings