Apartment Reviews
Back to Previous
Close Tab
Additional Reviews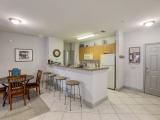 Oct 2019:
The apartments are really

clean

and

nice

. The furniture is also really

nice

. But among most things the

best

part about this complex is that the customer service in the office is

great

. Mercedes and Brandon are among two of the nicest people to interact with. Review from Google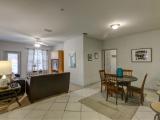 Oct 2019:
I went on a tour with Brandon and he was able to provide in depth information about what my lease and

fees

would be like. I was able to understand my options clearly and figure out the

best

options for me which I

really like

d. I'm glad that I was able to sign with Brandon! 10/10 recommendation!! Review from Google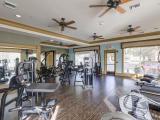 Oct 2019:
This experience was so fantastic. My friends and I went on a Tour with Brandon and it was

amazing

and he was super helpful. He really went above and beyond to answer our questions, make us feel welcome and give us insight on what's it like to live here and now i'm super excited to sign!!! Thanks Brandon!!! Review from Google
Oct 2019:
I went on a tour with Brandon today. He was truly

amazing

. He smiled throughout the w

hole

time and was honest with every question we asked! He was exceptional with making sure that all of our questions were answered and

nothing

was

left

behind! Truly a funny,

enjoyable

spirit and is doing

amazing

work! Review from Google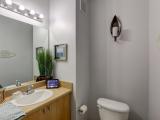 Oct 2019:
Shout-out to Eric for helping me get in contact with the right people when I moved out. I

enjoyed

my time as a resident, the hot tub was always a

great

place to spend time with the boys. Moving out proved to be an ordeal with disputing

charges

. Review from Google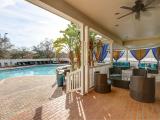 Oct 2019:
University Linq is running a

SCAM

to get

new

tenants. When I signed my lease in May 2019 I signed during a promotion period that offered a $300 gift card. I was told by the management that I would receive the gift card upon move in. Where is the gift card? I asked other tenants and they said the same thing. They did

not

receive a giftcard. Little did I know that they ONLY posted that promotion to get

new

tenants. I will

not

be renewing my lease. I have seen that this apartment will do and say ANYTHING to get

new

tenants. Once you sign they do

not

care

about holding up their end of the deal. Review from Google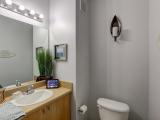 Oct 2019:
I am disappointed in this apartment complex and its owners. While I was looking for an apartment to sign with this apartment was offering a $300 gift card. I signed, because the rates were reasonable, it is

near

USF, and I was TOLD multiple times by the staff that I would receive a $300 gift card. The offer for the gift card was also advertised on their site. When I signed and asked about the gift card I was told I would receive it during move in. Upon move in I was told that I would receive it 30 days after moving. I moved in August 18. 30 days later and I am told that I will receive it the last day of September. I called to ask around and I am being given the same

excuse

. Now I know this seems minuscule, but I have to ask what is the point of advertising something as a property if you are going to be lackadaisical about handing it out???? Do

not

make promises or offers that you have a hard time keeping. I will be filing a

complaint

with the better business bureau Review from Google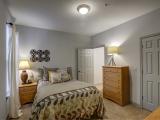 Sep 2019:
Going through the process of picking a

new

apartment was very stressful. Chris Campos made the process completely

easy

. He was informative and very patient with every question I had. The apartment is

close

to campus making it an ideal choice to live. Review from Google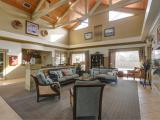 Sep 2019:
I decided to take a tour of the apartment complexes with the

help

of Britni. I am very pleased with what I have been shown and I am even more excited about leasing here thanks to Britni's

wonderful

assistance.

Great

help

and very understanding service! Review from Google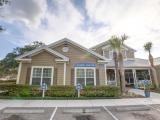 Aug 2019:
Absolutely the

worst

. Place is

filthy

. Staff is fine to deal with but manager Gary Johnson is

terrible

to deal with. He is

rude

unresponsive and

disrespectful

. My daughter found this place on her own and signed the lease. Needless to say when I saw it I was shocked. When asked what we needed to do to "buy" our way out of the lease, the only option, according to Gary Johnson, is to pay off the entire lease but would only be

charged

until they re-rented her room.

Not

likely as they are at 70% capacity...after they told her she needed to hurry up and sign the lease because they were filling up.

Liars

and cheats! DO

NOT

LET YOUR CHILD LIVE HERE UNLESS YOU DO

NOT

CARE

ABOUT THEIR HEALTH OR SAFETY! Review from Google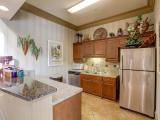 Jul 2019:
Hey I went on a tour with Brandon, he was really informative and answered all of my questions. His

friendly

personality made the tour a breeze. It definitely

help

made my decision on where to live easier! Review from Google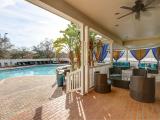 Jun 2019:
THEY PAINT OVER

MOLD

HERE RATHER THAN CLEANING IT!! This place can

best

be described as a slum. Things around here are always

broken

and

never

being fixed. My a/c

breaks

at least once a month.

Water

pressure is

appalling

. There is a

problem

with various types of

bugs

. My roommate

hasn't

had a working mini fridge in months. Every time it rains the north parking lot floods. The leasing office is also

never

open so if you receive a package on the weekend you only have a 4 hour window to retrieve it. By far the

worst

place I have lived. Wish I could move out immediately. Review from Google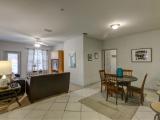 May 2019:
Toured here with William about living here my sophomore and I

really like

d the apartments. He was very

knowledgeable

and helped a lot. He showed me the 4x4.5 and will definitely be choosing to live there with some friends. Lots of room and I

really like

d that the closets are bigger than most places. Pretty

close

to campus too. Review from Google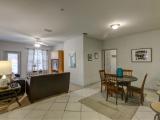 May 2019:
The staff here has always been

friendly

and helpful. They are competent and

help

you work through any

issues

which is something I

cannot

say of other student apartment complexes. Eric Martinez has been a

great

help

! Review from Google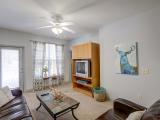 May 2019:
University LinQ has

increased

in quality a lot recently, and has made it a

great

place to live. It is

close

to USF and offers a very justifiable price for the services given. The clubhouse staff, especially Eric M

never

have a

problem

helping out any way they can. I

enjoy

being able to have a billiards table, a pool, and a (

nice

) gym all within the apartment complex. The clubhouse staff often hold

events

for and with the residents, and those are a lot of

fun

to go to. Overall, a

great

place to live. Review from Google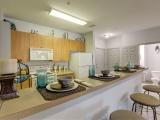 May 2019:
Not

a

bad

place, very

close

to everything. Adequately sized rooms and living areas. Took a tour and the staff was really

pleasant

and

easy

to talk to. Eric M answered all my questions and shared his own experiences living there. Overall pretty

good

! Review from Google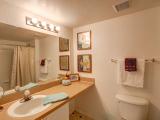 Apr 2019:
Students who are looking to sign a lease here for the upcoming fall semester. Do

not

do it! The management here

sucks

, all they

care

about is filling in the room, and collecting their monthly checks with a hefty side of

fees

. They

charge

you for vallet services, when your

trash

never

gets picked up! You won't find parking here especially at

night

, they don't enforce parking by decal sticker although they

lie

and say they do. Visitors are

free

to park wherever they please. You get roomed with whoever, despite how you filled out the matching sheet. The management is extremely

unorganized

. Listen to what the other reviews say, the only

good

reviews are written by those who went on a tour w/Brandon and Brittany. It's extremely

unsafe

here too, the management gives out your room keys to various kind of contractors who pop up at your place with no forewarning. The sewer system here is

infested

with

roaches

, when I moved here my room was

dirty

and

trashed

Review from Google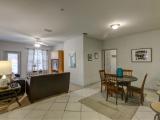 Mar 2019:
The apartments look fantastic and extremely

clean

, plus in a

nice

area. Brandon was

great

on our apartment tour! Shared loads of informations with us, was very

down

to earth about all the details, and made the experience of even better. Review from Google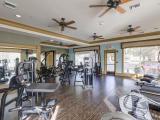 Mar 2019:
I've lived here for two years. Management has gone

down

hill steadily. My AC was

broken

the entire month of February as the maintenance staff is pretty much unavailable. If you have a

complaint

throw

it in the

trash

because they will fall on deaf ears. The property manager which you have to be in contact with by law is unreachable, all the staff are basically

useless

at helping with

issues

as their hands are tied by

poor

policy and management. If you can get past that expect to pay rent that is much higher than it was when I signed. Expect pay at least $30 to $40 in electricity overages per person in your apartment unless you want to live with AC at 80 degrees, or have only one working light bulb. The inefficient appliances like the refrigerator, mini fridges, and over 10 year

old

AC units will be sure to make your bank account bleed. Then finally on top of all of this there is no longer a drop box for rent, so if the

unreliable

staff decide to

not

come in to work today expect a few

late

fees

on your rent that month Review from Google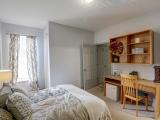 Mar 2019:
The management needs work. They're very

unorganized

, almost brutish.

Poor

interactions. Should hire some more handymen. They are very

slow

getting to work orders. Gym is lacking at north but south is newly renovated. On the bright side, the non-management staff is

great

I've had

great

experience with them, Brandon is very charismatic individual definitely knows how to sell. The apartments are

well

furnished

and offer a

great

amount of space for the

cost

. Location is pretty

prime

, you're within walking distance everywhere.

Great

bang for you buck, but don't expect luxury treatment.

Best

of luck. All in all I'm enjoying my time here. Review from Google
Feb 2019:
Brandon was

very helpful

with getting the information I needed for my Nephew. He was a

pleasure

dealing with,

great

staff.
Feb 2019:
The

new

management of the complex is actually

very helpful

and

quick

in responding to requests. I had a few minor incidents in the complex and management was determined to

help

me as soon as possible. The complex itself is

beautiful

and very

quiet

. The apartments themselves are

decent

and with the upgrades there's really

nothing

negative

about them. I would say that the only downside is the entrance gate. It's supposed to be a gated community but it's rarely

closed

even at

night

.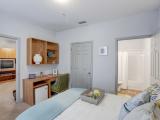 Jan 2019:
Brandon was

very helpful

in showing us around the place. Very detailed tour.

would recommend

10/10 Review from Google
Jan 2019:
I wasn't sure that I was going to move here but I'm glad I'm did. The desk clerk Britney was of much

help

& understandable when it came to finalizing paperwork. Estactic to be moving into this complex!! Review from Google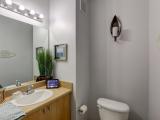 Dec 2018:
I went on a tour here about a week ago, and it was

great

. Brandon was my tour guide and was super

friendly

, I ended up going somewhere else

due

to work location purposes, but is still a very

nice

place. Review from Google