Back to Previous
Close Tab
Additional Reviews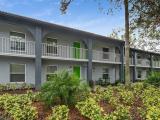 Mar 2019:
I want to give a shout out to Amanda in the office and Dustin, Zack & Paul in maintenance. My washing machine was

leaking

and I called today around 1:30pm and bam, by 3:00pm washing machine replaced and working beautifully! I was blown

away

that this literally was accomplished in less than 2 hours!!! Thanks again team!!! Review from Google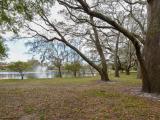 Mar 2019:
Haven't signed a lease yet, but as far as staff goes, my partner and I just toured with Amanda and it was absolutely

wonderful

! She was so

nice

and informative and there wasn't a moment that we weren't smiling or laughing. we checked out the 1x1 apartment which exceeded our expectations. the kitchen looked

wonderful

with

new

appliances and

clean

, open counters. the bedroom and bath looked comfy and the livingroom cozy. After our tour, my partner and I walked the property. The lake was

lovely

, there's hammocks, decks, and parks for all kinds of

fun

and relaxing things. We're going to check out other student apartments, but this one has set the bar! Review from Google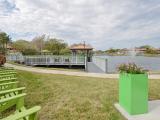 Mar 2019:
Lovely

and quite place, cozy room and

nice

people in the leasing office 😍 From the beginning I felt like at home and the staff helped me a lot with my

issues

.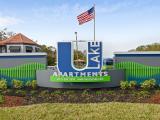 Feb 2019:
Very

nice

community to live in..

beautiful

lake view with lots of amenities. I've

never

had any major

issues

during my stay. All three (3) maintence men have always been very

quick

& respectful of my space. Talk to Amanda, Oscar, or Alejandra in the leasing office. They were able to make my experience with ulake a breeze from start to finish!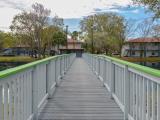 Feb 2019:
These

5 stars

are for the hard workers at ULake; the maintenance crew. Dustin, Zach, and Paul are very

professional

and

quick

to respond to maintenance work orders. They are

easy

going and they listen to any additional things one did

not

put in the work order. They fix stuff right then and there. Top notch crew and their customer service, teamwork, and professionalism go a long way!!!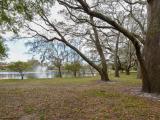 Feb 2019:
Overall, I do & have recommended living in this apartment to friends. With reasonable, all inclusive rates for rent & a

beautiful

community, this place is

nice

to live. Review from Google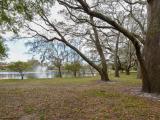 Jan 2019:
If you are looking for the

best

in student living look no further than ULake. My experience at ULake was by far been the

best

I've had in any apartment community. On top of the

great

amenities and

beautiful

property the staff is top notch. Every single staff member is incredibly personable and

professional

. From the management team in Kelly, Alejandra and Dustin to the office and maintenance teams of Amanda, Anjelica, Oscar, Paul and Zach. I also loved the fact that these units are all inclusive so you pay only one bill (rent) and that it. No utility bill ever and no overages! Check out ULake! Review from Google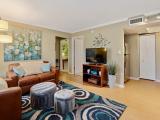 Jan 2019:
I am a previous resident of Ulake apartments and I

never

really got the chance to

leave

a review. I wanted to first move out and make sure everything was cleared out with no

issues

. I lived here for a year and honestly I

cannot

say I had

horrible

experiences . It is a solid place to live at and it has

decent

prices if your willing to have a roommate, otherwise it's

expensive

. I did have

issues

with front office/maintenance but just once and that was towards the end over a fridge incident. Also, I had an ant issue but besides this, maintenance was always

quick

and I

never

once felt

unsafe

here as a female resident living alone, which is the most important factor for me. They do a lot for the residents too which was

cool

, their was always

events

and

free

giveaways . This is just based off my experience and I felt the need to let others know Review from Google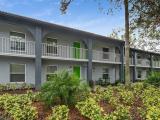 Dec 2018:
The community is

nice

but two winters in a row I've experienced the same

problem

with this complex regarding the heating system. U Lakes controls when residents can switch from AC to heat and they wait until it's nearly freezing to allow residents to use heat in their apartments. It's exactly 40 degrees outside this morning and it was several degrees colder last

night

. In a small apartment with tile floors and drafty windows and doors it's gets really cold in here... if you switch your thermostat to heat and they haven't turned it on yet, expect cold hair blowing out of the vents. Bring lots of blankets with you if you're here in the winter. Review from Google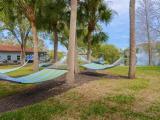 Dec 2018:
I'd stay

away

. The unit itself was

not

great

, walls had paint chipping everywhere and the

fake

wood floor was in

awful

condition. The kitchen has no counter space to do anything if you want to cook a somewhat complex meal. The washer/dryer can be heard from the w

hole

apartment - they put a flimsy folding door in front of them which does

nothing

to block the sound. Having hot

water

for showers was very inconsistent. The gates to get in to the complex almost

never

worked - management always said they would fix them but even after "fixing" them they would

not

be working a week later. The walls are extremely

thin

and I could hear the people below me

argue

. There are some

shady

people in the area as

well

.

Not

to mention the

worst

of it all. They do

limited

in person walk throughs at the end of your lease and if you miss the tiny window then Review from Google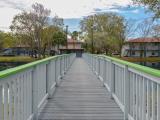 Nov 2018:
BEWARE

: If I could I would give them

0 stars

so let's start there. From the moment I moved into the apartment I had

problems

. My roommate moved in days before me and told me they had no key to my room and my room was locked. I informed them of this issue and let them know the date that I would be moving in. When I got there of course they

didn't

change

the locks they only gave me 2 different keys to try to open and when those keys

didn't

work though I figured they

wouldn't

they had to

change

the locks this took a

good

hour or 2 which delayed me moving in. I was annoyed because they should've had it ready but once I actually moved my belongings that's when I had the filthiest experience I have ever had in student housing. The apartment was

INFESTED

with

ROACHES

. The

roaches

were all throughout the kitchen. I literally couldn't put anything

down

Review from Google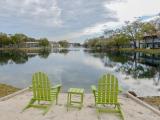 Nov 2018:
Generally

quiet

place to live but they definitely do

not

make sure everyone is a student. When I moved in my apartment was

filthy

. I spent days cleaning it after management was "so

confused

" as to why it was

never

cleaned. Over the course of the year, I only had a few

complaints

about the office staff and maintenance. Before I moved out, I spent hours cleaning,

not

only the common area but my room as

well

. Now I am getting over a $100 "cleaning" bill from these people. Just another shotty, money hungry college apartment. How about I send them a bill for all of the times I couldn't shower because the

water

was turned off, or during the winter when it was freezing cold in the apartment but because the outside temperature

wasn't

low enough, they

refused

to turn on the heat. Yeah, they

don't

tell you that but during the winter you

can't

get heat u Review from Google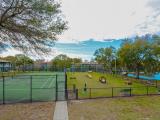 Nov 2018:
very

bad

, most of my stay the bathroom were

broken

. the gym is

useless

, they are equipment but they are 9 month of the year

broken

neither the pools. the hammock

broken

most of the time. Review from Google
Oct 2018:
Love

ulake..the management, staff, maintenance, and community are one of a kind. It's

beautiful

affordable

and I

love

how involved the community is! Review from Google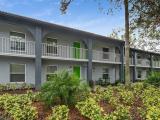 Oct 2018:
This is getting out of hand at this point. I can probably take a HOT shower once a month here. Things out of my apartment are being

stolen

on a regular basis and I don't think the staff really

care

about the people here. I'm

not

really sure what I'm paying for here other than being able to sit on my couch, watch tv or

sleep

. Don't do any sweating here. You won't be able to shower. I really don't even want to get started on the

leaking

roof. That's been like that for a little while now and no one wants to do anything.

good

luck living here Review from Google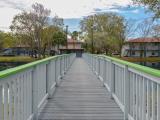 Oct 2018:
I lived here for two years. During that time my power

went out

at least 15 times. There's duck

poop

covering every inch of the sidewalk. The gates

never

work. What pushed me over the edge here is that this places wallpaper was so

old

and

crappy

that just standard posters and double sided tape ripped huge chunks of wallpaper off and now they're trying to

charge

me almost 300$ to repaint the room. I think there are some dumpsters you can live in up the road that would be better than this place. Review from Google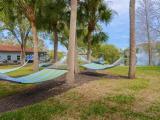 Jun 2018:
I wish there was a option for me to give

0 stars

because this place honestly deserves it. I've lived at college courts, campus palms, the social, 40/50 and this is the

worst

of the

worst

!! I pay rent and still don't live here because this place is

trash

and they refuse to fix their

BUG

PROBLEMS

. I have

complained

since last year. The

pest

control people have told me the issue is from next door, yet they still don't do anything about it. Don't get me

wrong

the people at the front are

nice

and all but that doesn't fix my

bug

problem

does it? I can't even eat in my own apartment... HOW IS THAT FAIR?!! Anyways thank god my lease ends next month. I hope whoever reads this does

not

sign here.. it's really

not

worth it even if you're getting a

good

deal, trust me don't give this place business. Review from Google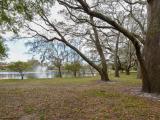 Jun 2018:
The

best

place.Very recommend. They have

good

services and they

won't

charge

you unreasonable

fees

. On the first day I moved in, they gave moving gift. I

really like

the Disinfecting Wipes. It's very thoughtful. But

don't

park cars in front the leasing office at midnight. Towing company will come. Review from Google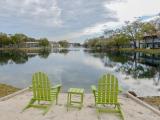 May 2018:
[updated 5/2018] I've

enjoyed

living at ULake Apartments, though there are the occasional

issues

with power and

water

being shut off.

can't

really beat the price and location though - it's very

convenient

if you're a USF student. The office staff is fantastic - Brittnee, Oscar, and Amanda are all

wonderful

and

quick

to

help

me if I have an issue! Alejandra and Kelly are also pretty

great

. I

love

the

events

that ULake holds for residents - they're a lot of

fun

. Review from Google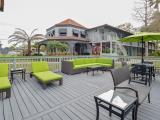 May 2018:
I've lived here for around a year and I have to say everything has been fantastic. Amanda the leasing agent has been helpful and informative my w

hole

stay, and goes the extra mile to inform me and other residents of

events

being hosted within the community. The office is

excellent

at calling residents by their names. Review from Google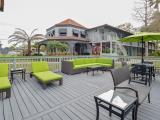 Apr 2018:
Part of the electricity has been out since yesterday afternoon and the oven, stove, and fridge are off. They have been working extremely

slow

to fix this

problem

and alleviate the burden it's having on us. I'm about to

lose

money on groceries I just spent a few days prior yet they have the audacity to

raise

rent for next year.

don't

move here, this is common along with the

water

consistently turning off. Review from Google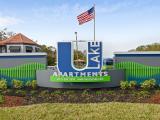 Apr 2018:
I like

living at University Lakes. The front office

never

gives me any

problems

, they are always respectful and helpful. Monica is

amazing

and super sweet. The maintenance men are kind and always take

care

of any

issues

I have in the apartment

quickly

! Review from Google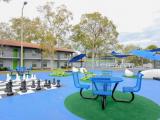 Mar 2018:
I implore you to do yourself a favor and

not

move into this place. They do a

wonderful

job of making it look like a

great

deal on the front end tour, and the cable/internet inclusion is a

nice

touch. However, after 8 months of maintence issusues,

lost

packages,

lazy

office staff, and unkept grounds I am at my wits end with this place. Dog

waste

can be found all over the ground anywhere you walk. The gate has

not

worked properly in the 8 months I've lived here and the stories I've heard are that it was an issue long before I got here. The tap

water

smells

like sulfur

all the time

.

Bugs

are a regular

problem

. The list of

complaints

is endless; I

never

take time to write reviews but I figured this might actually save someone from a

bad

year. Spend a little extra money or take a little

worse

commute, I promise it is

not

worth it to stay here. Review from Google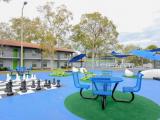 Mar 2018:
At first glance, the community is

beautiful

and

well

-kept. The office staff are

nice

and

help

. The dog parks are

great

for pet owners and all utilities are included with your rent. However, after my first year here, I would

not

recommend this complex for one major reason: management that does

not

know how to manage. I have been living here since Fall 2017 and I own a vehicle that is registered with the complex (parking decal and everything). Last weekend, my car was wrongfully

towed

because my parking decal

wasn't

"there". They took a picture of my car and it was indeed

not

there, but I would have been

towed

in the fall if I

didn't

have a decal on my car? Why would I purposefully remove a decal off my own car? I live there and know that I need a decal clearly displayed on my vehicle. I assumed someone either

stole

it off my car or the towing Review from Google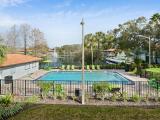 Jan 2018:
I have lived here for 4 years now and I

love

it. This particular community is very

quiet

and laid back. Office staff are

nice

and

friendly

. Maintenance is

awesome

and

friendly

and try to get things done in a timely fashion. only issue i have is the rent keeps going up. But I

love

it here and

love

my neighbors. Review from Google