Additional Reviews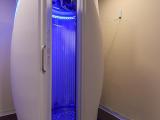 Jun 2020:
Definitely live somewhere else. The place is

gross

and the property manager is a real

jerk

. The girls that work at the front office but overall the staff is a bunch of children who

don't

know what they're doing. They've given my mail to my random roommates and

lost

my mail before. There was also a

drug

addict living in the stairwell right next to my apartment. My roommates and I filed multiple

complaints

but no one addressed it. Luckily the woman disappeared after a few months, but it was pretty scary being that I have to walk my dog

down

those same stairs. Speaking of dogs, since the place is pet-

friendly

, everyone just lets their dogs defecate wherever they please and the stairwells always

smell

disgusting

. I could go on and on. Just do yourself a favor and do

not

live here unless you

enjoy

living in a frat-house type environment.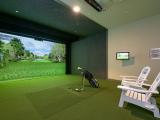 Sep 2019:
Wish I could rate

0 stars

. This place is extremely

overpriced

. Amenities can't make up for

terrible

staff, a laughable amount or should I say

lack

of guest parking spots (literally 5), and the

fire

alarm

going off every other week in the middle of the

night

. Several doors to enter the apartment seem to

break

once a week and aren't fixed for weeks. Walls are

paper

thin

I can hear every footstep the neighbors upstairs make unlike what the standard's website says and I quote, "Functional attributes include walls that reduce

noise

pollution between apartments, so all residents can

enjoy

quiet

time." This place will

lie

and scheme it's way into getting every cent they can from you, including $40 a month for a parking spot? Are you kidding me? They absolutely do

not

care

about their residents. It's really a

shame

. Living here gives me a

headache

. Definitely

not

renewing my lease. And I recommend that no one ever sign a lease with this apartment complex Review from Google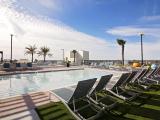 Sep 2019:
what's the point of having a

beautiful

apartment and

great

amenities if you can't share with anyone? 5 guest parking spots for 350+ units is absolutely

ridiculous

and

terrible

planning on behalf of the

construction

crew.

Not

to mention one of the elevators has been

broken

for almost a month, still no word of a retail space that was promised, and some amenities

not

finished. Would be willing to

change

my review if they were able to fix these important concerns I'm sure I share other guests and residences. Review from Google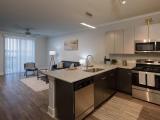 Sep 2019:
This place is

cool

but man its a trap to take your money. The grace period for me to pay rent on my lease

changed

out of now where lol. The incentive of $1250 to move in might

not

exist because they want me to use it for rent which is oh so

dead

. The staff is

good

to look at but

not

to work with. I will

not

renew this lease. Review from Google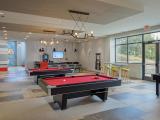 Jul 2019:
Went to look around for a

new

apartment in the area and came

across

this one and was very pleased with the end results. The girl helping me was kaylee and she was so

nice

and was accommodating to all my needs thank you !! Ask for her next time and you

won't

be disappointed. Review from Google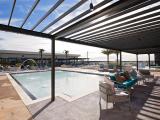 Jul 2019:
Super excited to have The Standard in Tampa. Everyone at the front desks have been super helpful with all my questions and are really

nice

. They even had a cute dog in the office. I can't wait to live here. Review from Google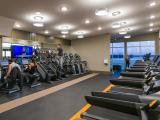 Jul 2019:
Marissa has been such an effective

help

to me as I am getting ready for early move-in. She has answered all of my questions in a timely manner, going above and beyond the assistance I have sought out.

can't

wait to move in! Review from Google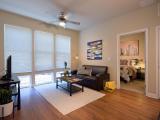 Jul 2019:
My experience with the Standard so far has been relatively acceptable. While the units were priced high at my time of signing, the amenities look to compensate for the higher

cost

of living. The staff is always bright and bubbly and ready to

help

in any way. Kaylee especially, she gave my family and I a tour and answered all our questions thoroughly while maintaining an upbeat,

professional

attitude. Excited to move in! Review from Google
Jul 2019:
the standard has so many

great

amenities! Raquel is super helpful and has been patient and informative every time I have contacted her. she is

always willing

to

help

! :) Review from Google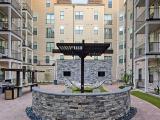 Jun 2019:
Very welcoming staff. Sabrina was super helpful giving the tour and explaining everything in depth. Signed my lease on the spot. Review from Google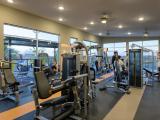 Jun 2019:
Very excited to move into these apartments. One of the reasons I chose the standard apartments is

due

to their customer service. They are all genuinely

nice

and helpful. The apartment has many amenities and it's located in a

perfect

location. My favorite part is the rooftop pool, I

cannot

wait !! Thank you The standard Tampa for helping me in every step of the process, and making it an extremely

easy

one. FYI their Move- in special is

great

. Having high hopes for this complex ! Review from Google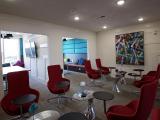 Jun 2019:
I was so hesitant to call at first but then Madi took the time to explain everything to me AND helped me understand what I needed know. I am so beyond grateful right now as I just leased an apartment for my daughter!! All because of her!! She went above and beyond to answer all my questions with unbelievable patience for me. I

cannot

thank her enough!! 🥰🥰🥰🥰🥰🥰 Review from Google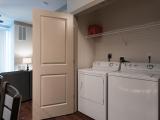 Jun 2019:
I was so hesitant to call at first but then Madi took the time to explain everything to me AND helped me understand what I needed know. I am so beyond grateful right now as I just leased an apartment for my daughter!! All because of her!! She went above and beyond to answer all my questions with unbelievable patience for me. I

cannot

thank her enough!! 🥰🥰🥰🥰🥰🥰 Review from Google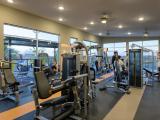 Apr 2019:
Such a

pleasure

signing a lease here! Girls were

very helpful

and answered all my questions. Kaylee was just a doll! Can't wait to live here!! Review from Google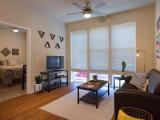 Apr 2019:
Such a

pleasure

signing a lease here! Girls were

very helpful

and answered all my questions. Kaylee was just a doll! Can't wait to live here!! Review from Google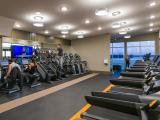 Apr 2019:
Marissa made me feel very welcomed and enthusiastic about living at The Standard as she gave me a tour. I'm super excited to start this experience. Review from Google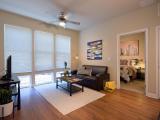 Apr 2019:
Marissa made me feel very welcomed and enthusiastic about living at The Standard as she gave me a tour. I'm super excited to start this experience. Review from Google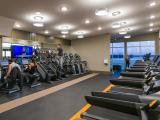 Apr 2019:
Marissa assisted my room mate and I and she was so

amazing

and helpful. All the staff are so

nice

and welcoming! Review from Google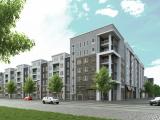 Apr 2019:
Marissa assisted my room mate and I and she was so

amazing

and helpful. All the staff are so

nice

and welcoming! Review from Google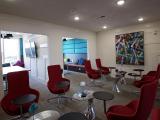 Mar 2019:
Hasn't opened yet and they are reviewing themselves...

shady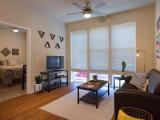 Dec 2018:
The Standard is going to be such a tremendous and

fun

place to live. The staff is

awesome

. Everyone is

down

to earth and they will do what is

best

for you. The pricing is fair as

well

. The environment is so much

fun

to be around. If you're looking for a

close

to campus,

down

to earth,

fun

,

great

environment, while also getting the college experience. This will be the place to be come 2019-2020! Ask for Taylor or Matt. They are

wonderful

employees and will do anything they can do to make you

happy

! Review from Google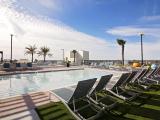 Dec 2018:
The Standard Tampa will be a paradise for college students in the Tampa area. I can tell that this dedicated team and prestigious company are building an

amazing

and luxurious housing community for students . Although the community is still being built, I have had such a

wonderful

experience with their leasing team. With their

friendly

and hospitable attitudes, I felt like I will have a place to truly call home next year at the Standard. If you live in Tampa and are attending college and looking for a place to live for the 2019-2020 school year, the only option you should consider is the Standard. It will be the crown jewel of Tampa student housing for years to come! Review from Google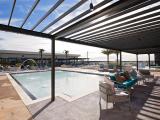 Jul 2018:
Very cozy venue for a concert. Seats all had a

good

view of the performers. Restrooms were

clean

. Concessions had very

limited

options. Parking

wasn't

as

bad

as we were prepared for. Review from Google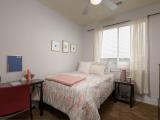 Jul 2018:
Fun

place! The drinks

aren't

too

expensive

and it's in the ac which makes a much more pleasurable concert experience. The sound quality was top notch too! B-52's, Thomson Twins, and Culture Club! Everyone was

amazing

, just as expected! Review from Google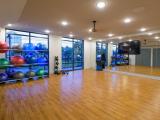 Jun 2018:
Really very very

nice

venue the parking is fantastic you can pay either 5 or $10 for parking and it's on the property if you're going to get tickets for a concert or any kind of

event

Section 3 anything above Section 3 is like bleacher seats so you'd have to get the Section 102 section 202 have anything that looks like a chair it was still very

enjoyable

I went to see Boy George with a Culture Club the Thompson Twins in the b52s and I got the tickets on Groupon but all of section 300 is going to be like bleacher seats so you're

not

going to have anything supporting your back but nonetheless it was very very

good

Review from Google