Apartment Reviews
Back to Previous
Close Tab
Additional Reviews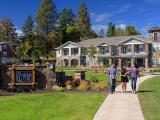 May 2019:
During my time living at The Retreat, community ambassador Matt has always been

very helpful

with any leasing, maintenance, or package delivery requests. He has delivered outstanding service in all three of these areas on multiple occasions and also completes any requests in very timely manner. His

friendly

and helpful service has made living here a

pleasant

experience, and I would highly recommend any prospective residents or current residents having any

issues

to talk to him. He will undoubtedly do his

best

he can to

help

you in any way he can. Thanks Matt! Review from Google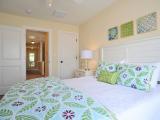 May 2019:
Although there definitely

isn't

enough parking... overall its a

beautiful

area and very

well

kept. The staff members are very

friendly

and welcoming and try to resolve

issues

as

quickly

and

efficiently

as possible. Matt and Justin are the two main people I've spoken with and

would recommend

talking to if you

run

into any

issues

or have questions! Review from Google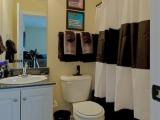 May 2019:
Spend a lot of time at the Retreat at my friend's place and I really

enjoy

my time there. It

quiet

enough to escape to and alive enough to keep it interesting. The pool is a

great

place to hang out and the staff there is very welcoming- I'm looking into moving in for the fall and have spoken mainly to either Matt or Justin in the office, both of which are very

friendly

and

knowledgeable

. Only gripe is

not

enough guest parking spaces. Review from Google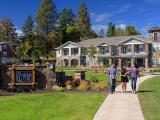 May 2019:
The Retreat at USF is a

great

community with

amazing

amenities and luxurious living. The neighborhood is very

nice

and

new

and the houses/apartments are

amazing

with all brand

new

appliances and

spacious

bedrooms. I have lived here for the past year and have only came

across

a few common

issues

, but no

issues

that any other neighborhood wouldn't have. The community feels like home

away

from home and I will be back for the fall. Review from Google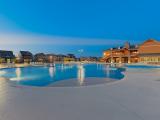 May 2019:
I

love

the Retreat. The amenities are

amazing

. Such a

great

community.

Amazing

staff and maintenance. Specifically Jesse at the front desk, he's

very helpful

. Super excited to resign here. Review from Google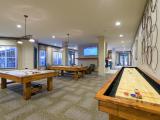 Mar 2019:
Great

place. I

would recommend

more guest parking. Pool area is also

nice

. Review from Google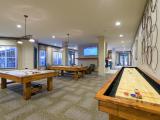 Mar 2019:
The

best

place to live off campus. Just needs more guest parking. Review from Google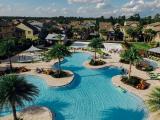 Mar 2019:
Worst

place to ever live. They

scam

you out of money and always scheme their way out of it by referring to some small thing in their lease. I live there and they

towed

my car... and said they won't reimburse me either. They don't even have enough spaces for people who live there let alone if you want a friend to come over. They'll probably get

towed

too. Review from Google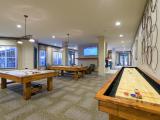 Feb 2019:
If I could I'd give

one star

. It's the absolute

worst

place to live. No parking and

unhelpful

staff.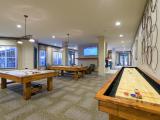 Jan 2019:
Retreat is place to be ,

great

prices and better amenities . Workout area is the

best

with

good

equipment , and pool area is place to be. Review from Google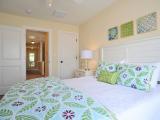 Jan 2019:
The Retreat looks

great

and has a

great

facility. However the management is

poor

,

not

much is done to improve the living here or benefit members who stay. Review from Google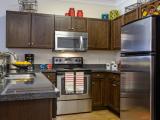 Jan 2019:
Been living here for a bit. No parking on school days, frats ruin get

together

for everyone by throwing huge parties and getting parties in general banned. There seems to be little to

no effort

on the part of the retreat staff to make anything better, we only get more restrictions as time goes on. Place costs way too much to have this kind of staff and treatment to it's renters. Review from Google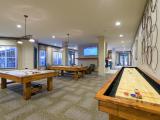 Dec 2018:
Thieves

google Scott Macak arrest he is facing felony

charges

for stealing from the retreat. The staff is

Rude

guess who Scott was ?? Just read last years reviews he was the property manager having countless students cars

towed

. He was most likely getting a kick backs from the towing company given his felony arrest in September - just go to the hillsborough clerk of court web site search public records read the arrest report from Tampa

police

. This place is full of

criminals

. The last guy working in the office recently

stole

packages from students , instead of claiming it through the carrier they made an

illegal

insurance claim . Bunch of

thieves

!! Review from Google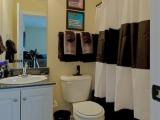 Nov 2018:
My daughter loves it at The Retreat. The staff is warm and

friendly

. Their response to a service call is above expectations. I

love

that they make sure the residents follow the rules. We already renewed for another year. Keep up the

good

work! Review from Google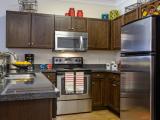 Nov 2018:
Great

place. Such

nice

smiling people.

Great

tour. I

love

the amenities And the buildings are so cute Review from Google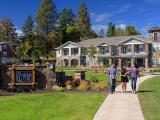 Oct 2018:
I wish I could

leave

0 stars

. I've

never

had such a

horrible

experience with living arrangements ever. I subleased an apartment for one month, July, and was actually excited to be there but I was proven very very

wrong

. First they did

not

tell me there was a grown man living in the apartment only a few feet from mine after I clearly said I would only live with girls. I came into an apartment that was EXTREMELY

dirty

! There were 3 very full,

smelly

trash

bags just sitting int the kitchen area. Hair and

dirt

everywhere, there was even

dirt

and sand all over the mattress. The shower was

clogged

and the toilet and mirrors were beyond

dirty

!! Then I FINALLY get to move out and I get an email saying I'm being

charged

over $200 for

damages

I

NEVER

DID! They claimed they had to "replace the bedroom door" and

refused

to tell me why when I questioned th Review from Google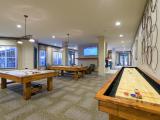 Jul 2018:
Absolutely

garbage

. I would

never

live there again or

never

would I advise anyone to live here. Many false promises such as shuttles/buses to Soho and campus, falsely advertised TV size,

insane

and absurd electric bills.

Worst

parking of all apartment complexes. There are a total of 6-8 visitor spots for the ENTIRE complex. There's rarely enough spots for residents. Occasionally residents are even

towed

from there own complex.

1 star

was given because unfortunately I couldn't go any lower. Review from Google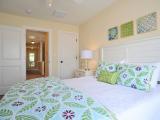 Apr 2018:
Worst

living experiences I have ever had. If you like no guest parking. Towing service that tows everything. A one

trash

drop off location which is a half a mile

away

from your apartment. Electricity is

not

included and you have to pay on a website that

charges

you an extra 6$ just to use. As

well

as all the appliances are

cheap

and

break

. To top it off management doesn't

care

and will

lie

to your face all for a healthy 700-800$ per month. Review from Google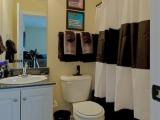 Apr 2018:
I currently live here for the 2017-2018 lease year and was

not

initially planning on renewing

due

to us experiencing

problems

with our original unit placement,

issues

with the AC,

lack

of parking, etc. I, along with a group of 7 others (most of which currently already live here), have decided to renew for the 2018-2019 lease year. First off, I'm

not

going to

lie

and say that this year has been smooth sailing or

perfect

by any stretch. However, I AM VERY

impressed

in how the management team has come

together

to make up for and redeem themselves for their performance from this past year. Looking through these reviews, I think its pretty fair to say that there were way too many empty promises made by the previous management team (I got quite a few "too-

good

-to-be-true" promises as

well

), but everything in my experience now shows that they are Review from Google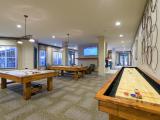 Mar 2018:
This place is one of the

worst

student housing facilities in the USF area. The staff is completely

unprofessional

. They would have you sign a lease for the unit then moving day put you in a completely different unit with a completely different rate. There are NO visitor parking spaces at all, and your friends car would get

towed

whenever they visit you. In fact there is

not

enough parking spots for the residents, especially at

night

. That's when my car got

towed

for parking over a curb. Moreover this place is

ridiculously

expensive

( i used to pay 811$

not

including the utilities) and only my electricity bill was around (150$) each month ( I

barely

use the AC ) A picture is attached below for my electricity bill. They also

charge

ridiculous

fees

for whatever they want. They

charge

$10 a day everyday you are

late

on the rent. They don't ev Review from Google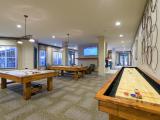 Mar 2018:
Very supportive administration staff, put there residents first before any third

party

clients. My experience has only been a

great

one for the last 6 months.

would recommend

the retreat at Usf to any Usf student. Review from Google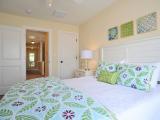 Mar 2018:
If I could give this place less than

1 star

, I would. They

towed

me and I live here. Property manager told me there was

nothing

he can do to

help

me so I had to pay $210 to get my car back. Waiting on whoever responds to these reviews to tell me to come talk about it in the office. I've already been to the office and they clearly

didn't

care

that in addition to the $800+ monthly rent+utilities I'm now having to pay an additional $200+. They didnt tell me when I signed my lease here that I'd be getting

towed

from my own apartment complex. Review from Google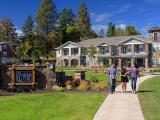 Feb 2018:
The Retreat is an apartment complex that has repeatedly

failed

all of their residents. The property was rushed. Trees are

dead

and

broken

, sod is killed, walls

don't

have solid paint, my toilet

broke

, my roommates toilet

broke

, our dishwasher

broke

, our sink

fell

through, the fridge

leaks

water

, there's no parking. The thing is, the Retreat promised ALL of their residents parking..."Each Resident will have two parking spots" and for EVERYONE at the retreat, and yes I mean ALL RESIDENTS we have a total of 8 guest spots to share. I'm

not

joking...8 spots for over 300 residents. If the guests park anywhere else they CAN and WILL be

towed

. The retreat

not

only promised us parking but also showed us

fake

pictures of what the property would look like (pictures from other Landmark properties aka

NOT

the Retreat @ Tampa), promised us

stainless

steal

a Review from Google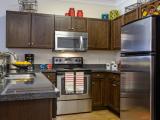 Jan 2018:
This place is the shittiest place you would ever see!!! The staff don't know what they are doing , they are just decoration.

Bad

management, racist maintenance guy who doesn't like colored people. This place in the middle of nowhere plus it is

dangerous

because it's

close

to the electrical station. If you wanna live there keep in mind that u gonna pay around $120 more for electricity. There are

not

enough parking for residents and there are a few spot for visitors which is always full. Moreover, there is only one

trash

can which is far from everyone. Review from Google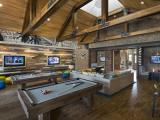 Jan 2018:
This place does

not

even deserve a single star. This is the absolute

worst

living experience I have ever personally experienced. Management is

pathetic

, don't even

waste

your time trying to communicate with them. They will just post the generic response they post to anything regarding themselves, they don't

care

. They have no resolutions. You'll get a high electric bill even if you and your roommates work long days and are

barely

ever home or have anything running. Parking is unheard of. Imagine coming home from work and circling around the complex looking for parking continuously. Imagine

not

wanting to go out because you are

not

even guaranteed a parking space for yourself yet alone a "guest". People are

DISGUSTING

and there is

trash

everywhere. This place is so depressing the trees they put up don't even want to stay upright. Fo Review from Google