Apartment Reviews
Back to Previous
Close Tab
Additional Reviews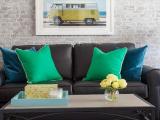 Aug 2021:
The

worst

place you could ever live!! The office is ran by college students who tell you one thing one day then another the next, REAL management is

never

around. Don't sign your lease because they make it

impossible

to

get out

of it. Also it's marketed as student housing but they accept any and everyone they have residents who belong in nursing homes who are in wheelchairs and disabled living there. If you

care

about your comfort safety and we'll being DON'T sign here. So many other

great

safe

options around the area this isn't one of them!!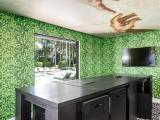 Jan 2021:
I highly

regret

signing a lease for the ivy. This place is so

unprofessional

and

disgusting

. The staff truly do only

care

about the money and finding people to occupy the apartments. I was told that the ivy isn't a student housing apartments. Yet on google and their own description states "student focused housing right

down

the street from USF." Do

not

sign a lease here. One of my biggest regrets. The gate is constantly

broken

and open to anyone who likes to come at anytime. And the apartment managers think it's

okay

to allow people who aren't tenants to just be able to live here and make our bills goes up even more. I've gotten

charged

$50 extra for three months now because they

charge

everyone extra.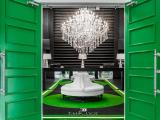 Oct 2020:
I

regret

ever signing here. I am literally

miserable

to come home so I just

don't

anymore. I have been voicing my

complaint

of

leaking

ceiling and

mold

for MONTHS. I

can't

even tell you how many times vs how many times its actually been documented that I have

complained

of the wall having

mold

inside most likely to

leaking

pipes. Lets keep in mind that I am

ALLERGIC

to

mold

!!! THEY HAVE DONE

NOTHING

PUT PAINT OVER THE

MOLD

AND A DEHUMIDIFIER WHICH

doesn't

FIX THE ROOT OF THE

PROBLEM

. We cant use our pantry, because

mold

grows profusely in there. The ceiling/wall is starting to crumble with

mold

. My washer and/or dryer

breaks

down

every month. Maintenance is incompetent, marking off work orders they DIDNT DO. I contacted the office for a credit and my request was

ignored

. so here i am!!!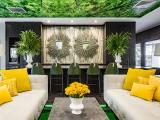 Aug 2020:
decent

nights

sleep

since I moved into my room and as of last week the squirrels have also decided to start digging during the daytime and I work from home😬 I am beyond livid at the handling of this situation, uncomfortable in my living space and

tired

of cleaning ceiling fragments off my bed! The squirrel(s) have made progress

due

to digging in one spot consistently(right over my bed) so I have two little

hole

s. A lease is a

contract

for both parties, the apt and myself...my rent is paid on time so I expect

issues

to be handled on time. This is

not

a

good

representation of a company that owns 30 different properties throughout the south. I am very disappointed and highly unsatisfied with the handling of this situation. It does

not

take a month to call someone qualified so I will handle it myself and call Terminix and send the bill to both the Ivy and Corporate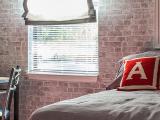 Aug 2020:
I'm a very tolerant person however, I have reached my limit. I have been

complaining

about the squirrel(s) in the ceiling for almost a month. It digs between the hours of 8pm-3am smh I sent in several work orders and the only reason it was acknowledged was bc I called out the person who had been receiving my work orders when he came to my apt for something else with a member of management. He then proceeded to patch ONE of the

hole

s on the porch and

left

the other but

never

put anything inside of it to kill the animals🤦🏾‍♀️ For over a week I've been being told "

pest

control" is coming...I happened to

run

into the

pest

control guy on Friday(he

never

came to my apt, I was in the office

complaining

again and he was returning keys) and he said "we don't treat squirrels" LOL That's bc he's the regular smegular

bug

man!!!! I have

not

had a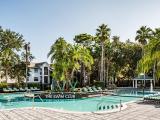 Jul 2020:
I have lived at the Ivy for a few years. I have

never

had any of the

issues

that people seem to mention. Since the Management

changed

like 5 years, the

issues

that used to happen here

haven't

. It has gotten way better since the Point. The same company owns The Social and just bought 4050 and started making changes as

well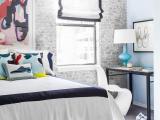 Apr 2020:
I've been here for 2 years and I honestly

love

living at The Ivy! The staff is

amazing

and always super

friendly

and helpful! My favorite amenity was the pool and lounge chairs because they were

perfect

to relax, tan, read a

good

book or chill out with friends!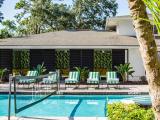 Jan 2020:
Love

the smiles when you walk into the room!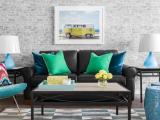 Sep 2019:
I was living in a studio apartment in downtown Saint Petersburg and it turned out that the complex I was living in was going to be torn

down

, so I only had three months to find a

new

place while still paying rent for the studio I was currently renting. My friend had a place in the apartment complex called the social and recommend that I move in where she lives and I was going to take her up on that, however I did

not

have a guarantor so I decide

not

to go with this complex . I decided to look into the sister complex called the ivy and was please to find out that they would accept me in if I as making a

good

amount money from my job. So I immediately got my one bedroom without looking at any review for the site. It was only then, when I was looking for the address for the complex online did I see the stars and review the complex was getting. their was all kinds of

horror

stories on google reviews Review from Google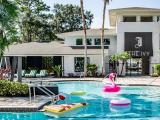 Sep 2019:
Love

the ivy! Personally appreciate the

quick

email replies when I have any questions. Also, the amenities are always a plus for this complex. But most importantly, the price is so

convenient

compared to other student living apartments! Review from Google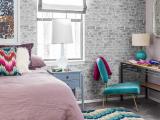 Sep 2019:
I

cannot

say enough

positive

things about my experience at The Ivy. Integra, Sam, and Glen were incredibly welcoming when I arrived. The leasing office and truly the entire property is breathtaking. It feels more like a high-end condo right out of Beverly Hills rather than student housing. I was so blown

away

. Customer service is superior. I HIGHLY recommend adding them to your list of places to visit when looking for an apartment! Review from Google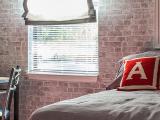 Sep 2019:
Cheap

Viagra Uk Next Day Delivery Viagra Healthy Man Tadalis Sx Vente France tadalafil cialis from india Cialis Contrareembolso Espana Cheapest Levitra Prices Kamagra Lange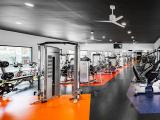 Sep 2019:
I wish I could give this place NO stars. I

don't

understand how no one has sued this place for false advertisement and

fraud

. They show you a model that looks like a 7 star resort room but instead you get a room from motel 6. On move in day, the ac was

broken

, there was no furniture, and there was

MOLD

by my ac unit. Which is

not

what they advertise. BTW they say the model is the "upgraded" version but that is what I had, allegedly. The furniture I did have, was

old

and rusty. They also have an ENTIRE page on their

contract

saying that

mold

is "normal" so you

can't

break

your lease over

mold

. This place needs to be shut

down

for preying on and scamming a bunch of college students. Mind you, they have raffles and contests that encourage their tenants to write

good

reviews for them. So if you see any

good

reviews.. they're

not

legit. Review from Google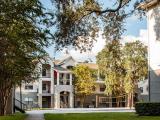 Sep 2019:
All I have to say is listen to the

1 star

reviews I wish I did before moving in here. They act like they

can't

pick up the phone when you call them but are

quick

to call you. Money grabbers. Maintenance must consist of three people max.

Forced

to get renters insurance even when you have your own. Review from Google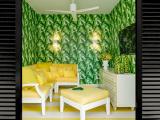 Jul 2019:
If I could

leave

0 stars

I would. I lived here for a year and I

can't

imagine coming back. I've told all my friends thinking about moving to the Ivy to reconsider and move somewhere else because I would

never

put someone through what I went through living here. I

didn't

have hot

water

for more than a month, their management is

horrible

, they have bed

bugs

, it's located in an

unsafe

area (

robberies

), and they

didn't

provide all furniture despite asking for it in person multiple times. I will continue to

stop

people from moving into the Ivy.

0 stars

. Also I hope y'all know the

good

reviews you see on her

aren't

real...they bribe residents to

leave

them for incentives and for spots in raffles. Review from Google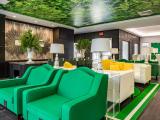 Jun 2019:
Went to tour The Ivy recently and I

fell

in

love

, the staff was extremely

professional

and created a

fun

atmosphere!

Great

amenities and I loved the pool area! Definitely signing here! Review from Google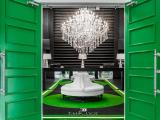 May 2019:
My daughter moved in a couple months ago. Like others have said, they show the

beautiful

,

clean

, upgraded model and amenities, however they give you the keys to

nothing

that looks like it. Her unit didn't even have the common area furniture they say it comes with,

hole

s in her bedroom walls,

mold

in the laundry closet, bathtub and that's just to name a few of the

issues

. She's now dealing with a

flea

infestation

.

Pest

control supposedly came to spray but she's still dealing with it. Needless to say, we are counting

down

the weeks to get her out. It's very

sad

how they sell you on the model unit knowing the unit you get is nowhere

near

that

clean

/

nice

. If you must choose this complex, ask to see the unit you will call home prior to signing the lease. It is your right to see where you will be living for months to come.

good

luck! Review from Google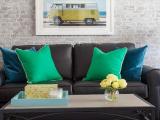 May 2019:
I recently toured the Ivy and it was

great

.

I like

how

close

to campus it is and that they have a Bull runner

close

by that takes you to USF. The location around is also

great

because there are tons of stores and restaurants. Definitely signing for the fall. Review from Google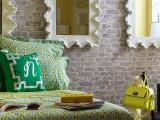 May 2019:
Hi, I currently work at the Ivy. I

enjoy

our

lovely

residents. Our Pool and Club House i would say our

best

Places to be when living here. Please Come By for a Tour , Tell them Integra Sent you. Review from Google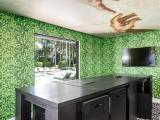 Apr 2019:
Such a

beautiful

clubhouse. The amenities are very

convenient

for resident

events

and gatherings. Management is

amazing

and the staff as a w

hole

is very

well

trained and versed as

well

. I would highly recommend this to anyone who is attending USF and is looking for Fall or current housing! Review from Google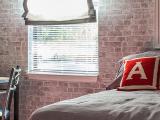 Apr 2019:
I absolutely

love

the Ivy! It's an

awesome

place to live

not

only for the location and natural environment, but for the people as

well

. Everyone in the office is extremely

friendly

and have always made me feel welcome! My main man Gabarri is always

happy

and outgoing, Nicole and Natalia are very sweet and helpful anytime I need something, and Magenta is an

AMAZING

leader who

runs

it all. I've lived here for going on 4 years now and I'll tell ya...

stop

looking, sign your lease, and move in! Pool, Jacuzzi, 24hr Gym,

plenty

of trees/nature, etc. Apartments are

clean

and tidy and come fully equipped with everything you need! Seriously, why haven't you signed your lease yet? Hurry up, the next semester is starting

quick

! Review from Google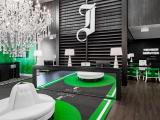 Mar 2019:
I've been living here for almost a year! It's a

nice

place to live for the price. The walls are very

thin

so you hear everything going on around you and the maintenance just walks in to your apartment with no heads up... other than that a

great

place to live! I

would recommend

! Review from Google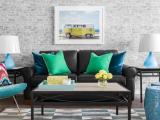 Jan 2019:
I

can't

wait to move in next week! Christine has been so helpful with my application process and making sure the apartment is ready. My friends already live here and I

can't

wait to tan by the pool! Review from Google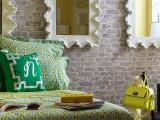 Jan 2019:
The maintenance staff have been so helpful in making sure everything was ready for my son to move in for the spring semester. They kept me up to date about what was going on.

Love

it!! Review from Google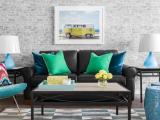 Jan 2019:
The ivy is warm and very welcoming place! The staff and neighbors around are

great

and overall the apartments are too! The ivy is

great

for anyone if your in college or just in the area in the need for a apartment at a

affordable

price. Review from Google