Back to Previous
Close Tab
Additional Reviews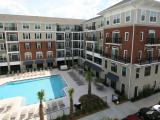 Jun 2019:
For 3 months I have been living in the flats at 4200 -- I am fully unsatisfied. It all started from moving day. When I entered my apartment I noticed that sofa was

broken

, that tv table was missing parts, and that jalousie in my room was seriously

damaged

( somebody simply cut it before). Even though all of these can be fixed by maintains orders for

free

, it leaves

unpleasant

feeling. But the most frustrating so far is THE INTERNET. Every single day in the evening its speed goes

down

to ~30mb per second, whereas in the morning it is about 200 mb per second. Every evening packet loss EXCEEDS 30%!!!!! WHEN IT MUST BE 0. It is simply unbearable to watch netflix or youtube. Instead of watching videos, you watch slideshows. I tried calling to the provider, but they said it isn't their

problem

, because the internet speed DEPENDS ON HOW MANY PEOPLE ARE CONNECTED. I tried talking to the leasing office administration, but obviously it didn't work out Review from Google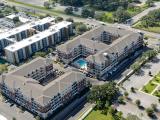 May 2019:
Lived here for 10 months. Definitely worth the money. Everyone is really

friendly

, especially the maintenance guys. Review from Google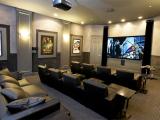 Mar 2019:
TERRIBLE

place. 1/4 pictures is my mattress pad on top of the mattress they give you & yes that is

MOLD

. I have had multiple

run

ins with

mold

. On my ceiling, mattress pad, & toilet. This place is

DISGUSTING

. Been here for 2 years and thankfully moving out in August. Thank you, next. Review from Google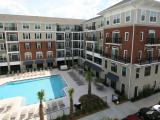 Mar 2019:
Houses are pretty

good

...need to improve their maintenance service.
Jan 2019:
I've been a resident at the Flats for more than 8 months and I

enjoy

living here! This is a

great

place to live because it's directly

across

from USF. The maintenance staff works

quickly

to ensure you are

well

taken

care

of. I'm looking forward to living here during my entire time at USF. Review from Google
Jan 2019:
I've lived here for 2 years now and would

not

recommend this place to anyone. It's

not

worth the money, no lights in the living room or bedrooms, no tv in common area like many other apartments in the area offer at a cheaper rate. Parking here is

terrible

unless you pay extra every month for a numbered spot. They claim that electric is included yet every month my roommate and I get

charged

extra and they claim it's because of the AC (stays at 75). Office staff is

not

help

full with

issues

. If I could

leave

less then

1 star

for my living experience here I would. Review from Google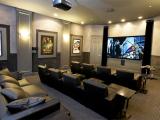 Dec 2018:
STRONGLY

not

recommendED.

Well

it's true that it's

close

to campus and the apartments are

spacious

but... everything else is a NOO. The staff is a NO, the manager is a NO. Trust me, they will fine you for anything (

not

exaggerating) and they will keep on adding

late

payment

fines

if you don't pay your

fines

directly. Trust me, this is my first year in this country and I absolutely

hate

living here. They will

never

notify you before giving a fine. Review from Google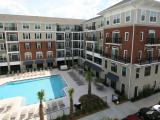 Dec 2018:
Close

to campus and that is the only thing worth noting about the flats. Been a resident for 2 years and this place

sucks

. Would

not

recommend to a friend. Review from Google
Aug 2018:
Very

well

maintained

good

office staff

beautiful

property large Apartments overall

great

place to stay while you are at USF attending college but be fully

warned

there

isn't

any extra parking for guests so parking is tight and if you have a guest over and they stay past 10 p.m. their car could be

towed

away

and you will be

charged

$160 to get the car back Review from Google
Jun 2018:
I have had a

great

experience living at the Flats. I even resigned my lease for next year. The apartment has

wonderful

amenities. The gym is conveniently located right inside the apartment building, which I

love

. The staff is

friendly

and maintenance has always responded promptly to any work requests. Honestly, a

great

place to live and worth the money! Review from Google
Jun 2018:
I have lived here for over a year now, and loved everything about it. I resigned and I am looking forward to live another year here. The staff is very accommodating, and helpful. The amenities are

amazing

, open gym,

nice

pool,

free

printing and computer access, and lastly a movie theater. It's a luxurious for a college apartment. My friends live in a variety of apartments on 42nd street, but the Flats in my opinion is the nicest. Overall my experience has been more than

pleasant

here! I

would recommend

this place to any college student! Review from Google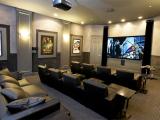 Jun 2018:
The office staff of a complex is as important as any other aspect. Unfortunately, the staff here is

not

great

. In particular, Zach, who

runs

the office. He seems

nice

until there is a

problem

, at which point his real colors show. He is a misogynist who treats female tenets pretty

poorly

. He also tends to placate tenets and avoids ever fixing

issues

. This is

not

a personal

attack

on this man, simply an aspect of living here that I found very

unpleasant

. Like I said, the staff really makes or

breaks

a living experience, and for me, and others that I know, this man made it a

nightmare

. I'm so

happy

that my lease has ended. I

don't

even go back to visit friends because I

hated

being there so much. P.S. Look a little deeper into the reviews. A lot of the 5 star reviews for The Flats are from accounts with one only review ever. This is just an

exam

Review from Google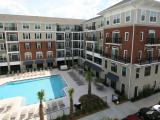 Apr 2018:
This is a

decent

apartment, though it does have some

issues

that have come up in recent months. I've lived here for 3 years. In the beginning, it was

great

. There was no pets, no

loud

parties past a certain point, and management got things

down

in a

quick

manner. They checked up on you and made you feel

good

living there. The person who own my room before me had an animal and it tore up my couch. Once the leasing manager heard, she replaced it and the blinds that it had chewed within a day. Now, there are

new

staff and management and, although they do their job, its

not

like before and you feel uncomfortable when you need to ask them for something. Now, despite our lease, they are letting in animals without check documentation. Because of this, people have let their pets

poop

and pet everywhere; the elevator, stairs, and common hall ways. But Review from Google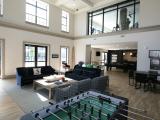 Apr 2018:
I have been living at the flats since August of last year and I absolutely

love

it!! I

love

the floor plans and the how

spacious

the apartments are. I would definitely sign again if I weren't graduating! The location is right

across

from campus and has really

good

parking on site.The leasing office is also very accommodating. The price is reasonable for what you're getting and all of the amenities. I use the movie theater almost every week! I would

definitely recommend

living here!! Review from Google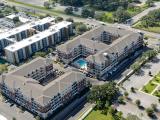 Apr 2018:
I have being living here for two years now, I know how are most of the apartment complex around, and being totally honest you will

never

find a

perfect

student housing living. However, this is the

best

apartment complex around USF, they offer

events

every month with

free

food, the location is key (5min walking), managers and staff are really

nice

, if you go to the office they will always try to

help

you out and give you a solution. Also, you see how they are always trying to keep the place in a

good

condition, they are really organize overall. Maintenance is

not

their strong suit but they get work orders done. Quality of the apartment?

Excellent

, it comes fully

furnished

with basically

new

appliances. It is

not

a

cheap

place, you pay for what you get. I would

definitely recommend

this place! Review from Google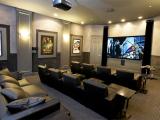 Mar 2018:
It's a

nice

apartment complex. Parking as a guest is very inconvenient as they

barely

have enough parking for residents, especially if you attempt to visit on a weekend. Review from Google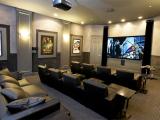 Dec 2017:
Management is

nice

but they are

lazy

and don't work with you at all. They also

charged

us electricity overages during summer when all 4 roommates went to Europe meaning no one lived there!!

Scam

! I've also asked for a balcony 2 years in a row and they tell me it's "

difficult

" to assign them yet I get 3/4 girls to sign and the one random in our 4 by 4 gets the balcony who also was a

new

signee who signed after us. I call bs! For the price they're

charging

compared to the surrounding

new

complexes they need to update them more because I can pay the same amount and have

stainless

steal

appliances and granit counter tops where they don't have any of that. Expect to pay overages every month unless you like to live in the dark/ go to a laundymat they have an

excuse

for your overages every time and their all different. Also every other Review from Google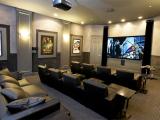 Dec 2017:
I went to take a tour of the complex and immediately was told to wait in the other room and was

not

greeted kindly by staff. I was immediately steered

away

from the property by the employee because I was

not

a student.

Not

sure if this is state law or what but in Texas this is against fair housing... either way, very

poor

customer service. Review from Google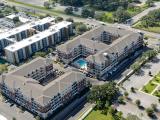 Nov 2017:
This is now my second year living here at The Flats and I have already re-signed again for next year. I could

not

be more pleased with how this complex is

run

and the amenities provided. This complex is extremely

close

to campus and offers everything that a student needs to be successful. Aside from their

beautiful

apartments, their staff goes above and beyond to make sure their residence are

safe

and taken

care

of. At one point I had encountered a

problem

with a roommate and they were very

quick

and

efficient

is handling the

problem

. They have addressed any

concern

or suggestion I have had effectively and

efficiently

. Their maintenance staff is super

nice

and has always fixed anything within the same day. They always go above and beyond my expectations. I feel this is the safest and most accommodating apartment in the area and

well

worth your Review from Google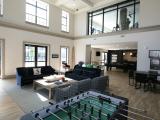 Nov 2017:
Great

place to live! I have been living here for two years and the experience has been

wonderful

. Review from Google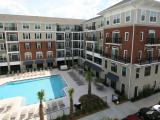 Nov 2017:
Hands

down

best

apartment complex I have ever lived at. Super

friendly

and helpful office staff. If I ever had a

problem

, they were

happy

to

help

!

don't

even get me started about the maintenance staff. They are some of the greatest human beings to walk this Earth. I surely loved where I lived. Review from Google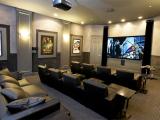 Oct 2017:
Just moved into the Flats in August. The staff has been extremely

friendly

and accommodating! The amenities and

close

proximity to the USF campus makes for a very comfortable living situation. Very pleased with my experience so far! Review from Google
Jun 2017:
I have had an absolutely

amazing

time living here! I

haven't

had any

issues

at all. My apartment is

beautiful

, and I've

never

had any

problems

with the staff. They have always been there to

help

when I need them. I'm going into my second year living here and I'm still just as excited about it as when I first moved in. Review from 6/1/17 on Google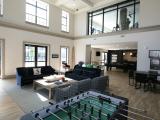 May 2017:
I've lived at the Flats at 4200 my senior year (2016-2017) after living

across

the street at 4050 Lofts for my sophomore and junior years (2014-2016). I've been inside all of the apartment complexes on or

near

the intersection of Fletcher and 42nd street. I have

not

been in the

new

place "Uncommon", but that's pretty far

down

the road. Even if it was a

nice

place (which I hear it's

not

) it's just too far

away

from USF campus. I had two roommates during my time at 4050 and only one hear at The Flats. My bedroom here is bigger, but the kitchen at 4050 was definitely larger. Review from 5/25/17 on Google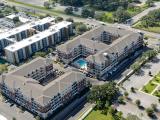 May 2017:
The flats is extremely

unprofessional

in so many ways. My apartment had a

mold

issue so the manager put me in the model room so I

wouldn't

have to

sleep

with the

mold

. I invited two of my friends over to the model room because I did

not

feel comfortable being alone at the time. The mananger Zach walked into the model room without my permission the next morning and was extremely

disrespectful

to me. He

cursed

under his breath while slamming the door and was furious to find out that I was still staying there (it was only 11am). Review from 5/24/17 on Google