Apartment Reviews
Back to Previous
Close Tab
Additional Reviews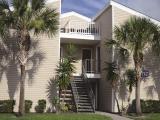 Aug 2019:
Please go read my review on Facebook, because Google only allows so many characters. If I could give this apartment complex

negative

stars, I would. Here is a brief summary: If you

love

killing 6-7

roaches

per day, stepping in dog feces on the way to your parking lot, dealing with an individual who lives in his car in the parking lot,

never

receiving calls back from the courtesy officer, heavy

marijuana

use (and the

smell

getting into your apartment through the vents),

not

getting your full

security

deposit

back because they did

not

document

the correct day you turned in your keys (and you provide them with proof that you gave it to them 2 days early) and getting your car

towed

even when you have clearance from the

security

company about a specific parking spot, you'll

love

living at Sunstone Palms! Review from Google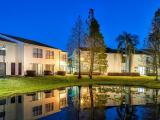 Aug 2019:
Actually the managements are very

nice

, they took

care

of my issue and respond very

quick

to it. I take back I have been

leaving

for 7 years I

don't

have much

negative

to say. Review from Google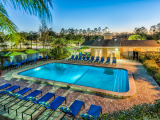 Aug 2019:
Today I had my apartment bedroom door locked from inside and it was an emergency. I could got go to my work or do anything. I told the manager and he was

not

helping me. And nobody came to handle this. Then I had solve it myself which took lots of trouble. And last year, I had to pay more rent than the rent stated on my lease agreement. When I brought this issue to the manager's attention, he just did

not

help

and said everyone is paying this much extra and I had to pay too. I don't know how he can justify

charging

me more than the lease agreement legally. Review from Google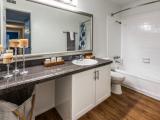 Jul 2019:
Overpriced

compact community.

Not

enough guest parking space. And if you park somewhere else, your car gets

towed

. So, you cant visit someone there if guest parking spots are filled. Is that a

joke

? Review from Google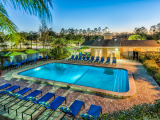 Jun 2019:
Update:

Well

my lease ends in 86 days and I'm about ready to

leave

. The only staff that was helpful in moving my husband and I here was hector and since then, it was a smooth move in. Now after being here for 10 months it has been stressful. I have

never

had

roaches

or had to deal with Termites and my apartment is

infested

with them. My husband and I had to deal with the

roaches

ourselves and got rid of a lot of them and now only see maybe 2 a week now. The

trash

people don't pick up when scheduled by the company so if you

leave

your

trash

on your porch , it will stay there a w

hole

week and if someone comes then maybe you will see them one day out of the w

hole

week. I take my

trash

to the dumpster myself so paying for

trash

a month is just

ridiculous

. Some of the residents are so

lazy

and don't

care

about keeping the complex

clean

at al. They

throw

their

trash

anywhere on the ground and the place

smells

bad

Review from Google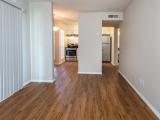 May 2019:
The buildings are very

dirty

, they

never

clean

them. The appliances are

old

. Small metal particles is dropping

down

in the oven. They are clever spray for

bugs

. The staff lies

all the time

to get something fixe. I will move out. Review from Google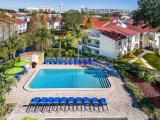 May 2019:
Do

not

be

fooled

by a

polite

response to this review- if I had one when we talked in person, there would

not

be any need to write a review. I am a student. I would

not

ever recommend Sunstone Palms to anyone because it is an extremely inconvenient place to live in. Most of the devices provided in the house are ages

old

and hardly work. The refrigerator and AC suck up electricity

hiking

up your bills. The manager is an extremely

rude

person and is

not

in office most of the times.

Poor

demeanor,

bad

mouthed,

arrogant

and unavailable 95% of the times. The staff is unaccountable for their actions, and

clueless

about most

issues

; they put off things on a person who's always absent- the manager. You

cannot

do laundry in the community laundry rooms on the weekends because the laundry card

cannot

be recharged during non office hours. he community is extremely

unsafe

, because the

security

systems

never

work Review from Google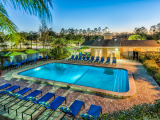 Apr 2019:
This is my second lease and I ABSOLUTELY

love

living here. Management is super

great

with helping you with any

issues

or request. Diana, Vanity and Eugene are the

BEST

. Very

clean

and

well

maintained. Although prices are rising in overall Florida I can

never

complain

about where I live. Simply

love

it Review from Google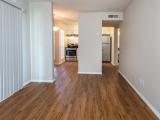 Apr 2019:
I couldn't be happier that management listens to resident feedback and the transformation in the atmosphere here has been impressive over this past year. Very

nice

apartment complex with the right neighbors. The office staff is very

nice

and makes it as

easy

as possible to navigate any policy changes. Review from Google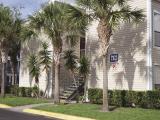 Mar 2019:
I have been having

issues

with some things in my apartment for a VERY long time. Yesterday I spoke with a gentleman named Shawn in the office. He went far and beyond to try and solve my

problem

. I know that I was overwhelming him with all the

issues

but he did a

WONDERFUL

job at getting in touch with the correct people to solve everything. He is very considerate and attentive. I can honestly say whatever ends up being the outcome of this situation Shawn did his

best

to make things right.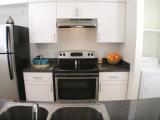 Feb 2019:
Lived here for 6 years. At the beginning when you submitted orders it was done in a timely manner when the company got bought out I had orders that weren't fixed for 3 months. I was

never

late

on the rent,

never

had any issue with people or anything. The office staff were

rude

as

hell

(the

new

administration). The rent is

ridiculous

. I think they're trying to make this place for college students.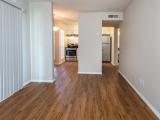 Feb 2019:
I came in to view a unit and was unfortunately met by Diana with the rudest attitude. She needs a class on customer service or

get out

of the field completely.

Terrible

experience Review from Google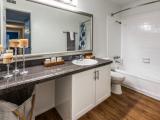 Jan 2019:
I

love

the apartment they are beautifully set up and very

spacious

. Hector in the leasing office was

great

and

very helpful

. Though maintenance

isn't

the quickest responding because it is a large complex. The resident portal is really

well

set up, I

love

being able to pay rent online or make and check on a maintenance order online. Review from Google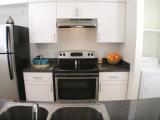 Jan 2019:
This place was

amazing

, the gentleman that showed the apt to my daughter and me was

great

. I think his name was Alex(

sorry

if its

not

) I

can't

wait till closer to my move date to apply. I felt at home and

safe

at your complex. Thanks to your

security

guy that

wouldn't

let me in.lol. definitely a place to return and make home. Review from Google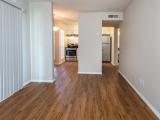 Dec 2018:
Office personnel very

unprofessional

,

rude

and

doesn't

matter your

complain

they

never

can't

do anything for you to

help

. As an apartment complex to live with family forget it the

drugs

and

vandalism

of

criminals

living in the complex

runs

the show in there. They even do transactions during day or

night

time. They even have a camera system and they

refused

to fix it. It is a genuine ghetto

don't

let the paint job

fool

you. I bought a brand

new

home and they still sending me the bill for the apartment and your

security

deposit

they will make any

excuse

to keep some of it. They kept 150.00 dollars the paint was piling off and supposedly it was my

fault

. Review from Google
Dec 2018:
If you are thinking about moving here,

don't

!! The current administration

sucks

! All they know how to do is

lie

and

lie

and

lie

some more. When we have

issues

, we literally have to go to the office a thousand times and beg these people to do their jobs. The previous administration was

awesome

! There was an agent named Alex who was a shining star, and was reliable. These buffoons

lie

to us in our faces then act like the victim when I tell them about themselves. We renewed our lease and I went to the office and asked Sean to please tell me what our prorated

charge

would be for December. Sean assured me there would be no prorated

charge

..I thought that was odd and I TOLD him I said "Are you sure?" he said yes. Then a couple of days later, we received an incorrect invoice that said our rent was about $2,000. I went back to the office and spoke to Review from Google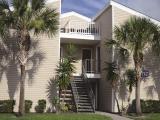 Oct 2018:
I moved in a couple months ago and to be honest, I'm really

happy

I did it. The units are really

good

and it is

safe

here. Hector was the one who helped me in all the process. He is the

best

and you can tell that he really knows what he is doing. I had a couple

problems

with my unit and he always replies immediately and ready to

help

you out. Before moving in, I checked out other communities but their customer service was

horrible

compare with the one I received with Hector, he makes you feel important even before you have moved in. If you have any questions or if you want to move to Sunstone Palms, talk to him, you won't

regret

it! Review from Google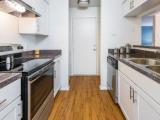 Sep 2018:
Hector is an

amazing

employee with

great

customer service. He helped me with the application process. If anyone one goes there, ask for Hector. Even though I

wasn't

qualified, I

wasn't

disappointed because if the

great

customer service that was provided. Review from Google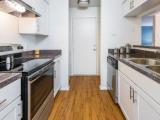 Aug 2018:
I cant wait to move into my

new

home. To the application to the customer service was

amazing

. If you go to Sunstone Palms in Tampa , speak to Hector. He is the sweetest person there and will

help

to the

best

to his ability. My boyfriend and I was suppose to move in an apartment but it

wasn't

done so he helped us get another and we are moving on Saturday. The moving process was

easy

and my boyfriend and I are so

happy

. Review from Google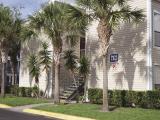 Jun 2018:
I'm a

new

tenant moving from another state and the complex has been the

best

out of the 5 I was interested in. I called for information and Diana was

amazing

!! She answered every question, walked me through application process and answered my many emails in a timely!! Diana you are truly a God sent and relived the stress of doing a

quick

move! I look forward to my

new

home at Sunstone Palms. Review from Google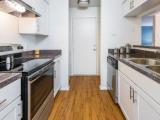 Jun 2018:
I have had

noise

issues

in the past and there was a period of chaos around here but over the past few weeks I can say things are drastically improving at Sunstone Palms. I couldn't be happier that management is listening to resident feedback and the transformation in the atmosphere here is impressive. Very

happy

to see Sunstone Palms returning to the home I hoped for. I'd like to urge residents to reevaluate and make sure your reviews reflect the current state of the complex rather than that of a month ago. Review from Google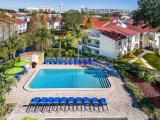 Jun 2018:
We just moved to Tampa and Sunstone was the first apartment we looked at. We were fortunate enough to be helped by Vanity who helped us every step of the was and made the leasing process stress

free

. She was truly

amazing

and I

would recommend

her to anyone who is looking for a

new

home. The personalized experience that she gave made us select Sunstone from a choice of 5 other apartment complexes in Tampa. Thank you Vanity! Review from Google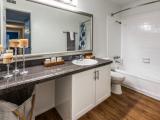 May 2018:
This complex is

decent

. The

security

is

nice

to have. The gym is small but cute. Pools are generally

clean

. The people in the office are usually

polite

, but for the most part they've been

useless

. Tenants have an online account to do things like pay their rent or file maintenance requests, which

is helpful

considering the staff answers the office phone a maximum of 7% of the time. My biggest

problem

is that since we moved in 2 months ago, there has been

water

leaking

in our bathroom constantly. There is an access panel above our shower where the central air system is. The condensation created is supposed to collect in a drain pan & go through a pipe that is routed outside.. but there's something

wrong

with ours. Maintenance has come four times to "fix" it. Each time, they bring what sounded like a shop vac. Then they

left

, & it would start aga Review from Google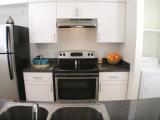 May 2018:
Can also confirm that

new

management likes to do

poorly

announced maintenance and market it as "improvements". I even had them

break

into my home while I was in the shower once, that was a

fun

one. Bottom line is

new

management

doesn't

seem to

care

what the actual residents think. I

wouldn't

recommend living here and look forward to my lease expiring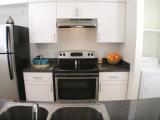 May 2018:
Noise

issues

. Walls and ceiling

barely

exist, I can hear everything that happens upstairs... every footstep, conversations, arguments, kids, even the fridge opening. I did

not

sign up for roommates, let alone ones I

didn't

choose, and that's basically what this is. A ton of unrequested maintenance that

doesn't

actually improve anything, and if it relates to parking expect a

threat

to

tow

and 48 hours to comply.

don't

be

fooled

by the tour, they refuse to show you your actual unit and show you a sample that conveniently avoids these

problems

. If you value privacy on any level, consider other options Review from Google