Apartment Reviews
Back to Previous
Close Tab
Additional Reviews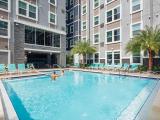 Jan 2021:
Run

away

they are money hungry you are only viewed as a dollar 🛑🛑🛑🛑🛑🛑

run

don't

look read reviews

terrible

management

terrible

hilarious expectations you have to be mouce quite no walking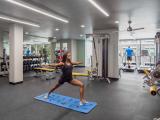 Jan 2021:
Worst

apartments ever definitely do

not

move in here 🛑🛑🛑 read reviews

don't

get finessed out of your money that's all the do is make up bogus things to

charge

you for

terrible

place to live

rude

management do

not

fall into the re trap it

doesn't

feel like a home more like a jail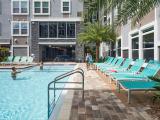 Jan 2021:
Do

not

move in here

worst

apartments ever people literally

complain

about every little thing office staff is very

rude

and

charge

you what ever they feel if you live upstairs people constantly beat with objects telling you to be quite do

not

move in here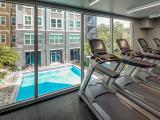 Jun 2020:
Good

place to live. Very

close

to USF. Extremely updated and

clean

. Maintenance comes within a day.

Great

gym and study areas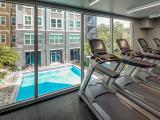 Oct 2019:
DO

NOT

MOVE IN HERE!!! You have been

warned

. Before I get started I want people to know I'm

not

being salty, what I'm saying is the truth, and experiences I had in the year and 1/2 I've lived here that I'm sure you will have if you decide to move in to Lark on 42nd. To start with you will be paying $25 bucks a month for parking, but because of

tow

truck

issues

they do

not

tow

anymore. This leads to visitors parking in resident spots and people using

old

stickers to park, while you are trying to

fight

for a spot on your floor. When you try to get in touch with a manager, you are told that someone at the front desk will let the manager know of your

complaint

, but that

never

happens. I had to literally call the office 10 times before I could talk to a manager about parking and she said I was the first person to

complain

about it and most people like it when towing

isn't

enforced. This was only a

problem

to me because again I pay $25 a month to park here, so no I'm

not

ok to

fight

to park while I have to pay a monthly

fee

Review from Google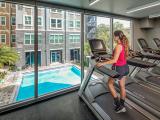 Oct 2019:
If you are looking for

professional

management look elsewhere. I am leasing a two bedroom and my roommate has a permanent "guest" who lives there. I have informed management numerous times,sent emails with photos, and had a meeting with management. Still the issue persists. They have

not

taken appropriate action. For the price one expects quality service. Review from Google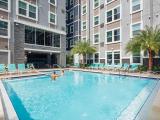 Sep 2019:
Its been a month since I have moved in to lark. The apartment is

nice

and the community is

good

. But I have a huge

problem

with this place the wifi is really

bad

. It seems like it

never

works properly always

slow

sometimes does

not

even work. I cant even submit my assignments because of the condition of the wifi really disappointed. Mohammed AlBaqawi Review from Google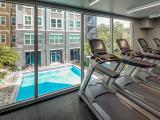 Sep 2019:
I've been living in Lark for the past year and the place is

good

. I

love

living here but this year there's a huge

problem

I have with them and that's how the WiFi has become very

slow

and really

bad

. I hope it gets fixed Review from Google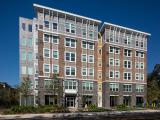 Jul 2019:
Lark is a

great

place to live.

Pros

include: It's

quiet

,

safe

, and

clean

. Maintenance staff is

quick

and the office staff is

friendly

.

Great

amenities including parking,

organized

community

events

, and an easily accessible gym on premise. I also

love

the location. Review from Google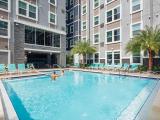 Jun 2019:
Great

place to live.

Close

to campus,

friendly

front office staff, and very

clean

environment. The amenities are

wonderful

including the gym and pool. Maintenance

issues

are

quickly

resolved and I have

never

had a

problem

with

bugs

like many other apartment complexes do. I

love

living at Lark.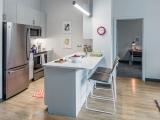 Jun 2019:
The leasing office doesn't do background checks here. My friend lives here and his roommate

stole

from him and was caught on camera. The leasing office didn't do a thing about it. Review from Google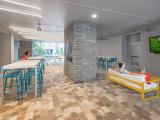 May 2019:
DONT DONT DONT LIVE HERE I

WARN

YOU.

ROACH

INFESTED

APARTMENT. I CALLED THE FRONT DESK AND ASKED THEM TO PLEASE COME SPRAY (IT WAS A THURSDAY) AND THEY TOLD ME THAT THEIR

PEST

CONTROL COMES ON TUESDAY???? THEY MAKING ME WAIT 5 DAYS TO SPRAY FOR

ROACHES

. THEY ARE EVERYWHERE, IN THE ROOM, KITCHEN, BATHROOM, AND IVE ONLY BEEN LIVING HERE FOR 2 WEEKS.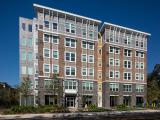 Mar 2019:
I

love

living here. The staff is super

friendly

and they are willing to do anything to

help

. They keep the grounds

clean

lobby is cleaned almost every

night

. The hall floors are vacuumed and if you have any

issues

with something in the apartment they come either the same day or the next day. There is always parking on the floors and there is always a visitor parking available. Review from Google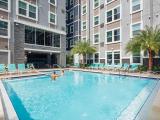 Mar 2019:
I have lived here for almost a year now, rent is a little high and overage

charges

on electricity are sporadic but

not

unreasonable. Super

clean

and

new

apartments with lots of room,

friendly

staff and maintenance are really

good

at fixing any

issues

. Host

good

events

at the complex, and have

good

clean

facilities. Gym could use some more maintenance/ equipment.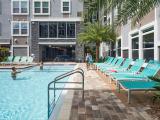 Mar 2019:
The rooms are super comfortable, and the walking closets are huge!! If you need something fix maintenance staff are on it right

away

. They have monthly

events

which are really

good

. Bus

stop

is really

close

which is a

great

thing!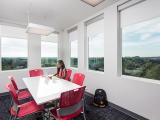 Feb 2019:
The staff at Lark is

great

! They truly

care

about making your home comfortable which is super important especially as a college student living

away

from home. Maintenance has always been super

fast

and I've

enjoyed

living here a lot!!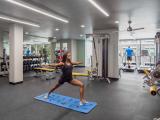 Feb 2019:
Wonderful

place!! The staff here are so

knowledgeable

and really helped make the process of looking for somewhere to live SO much less painful. Although I ended up

not

renting here (for reasons that are of no

fault

of the complex / staff) I am highly considering going back here to live once my lease is up at my current complex! 10/10 recommend. You will be challenged to find better for the price and amenities in the area.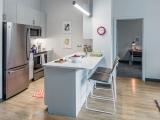 Feb 2019:
Lark is a

wonderful

place to live. It is very

quiet

and

clean

. The maintenance staff is very

quick

to fix orders. The office staff is very

friendly

. The amenities are very useful: parking garage, gym, mail/packaging service, and all the

fun

events

provided are among my favorite. The hallway doors are very

loud

when shutting but as long as they lock and keep me

safe

, that's top-most priority. The location is

amazing

. Also, my neighbors are very

friendly

and

quiet

. Overall, I really

enjoy

staying it here.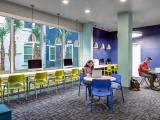 Jan 2019:
I DO

not

recommend LIVING HERE AT ALL. DO

NOT

FALL INTO THE TRAP!!! Managment is extremly

rude

and does

not

want to

help

resolve your

issues

. For maintenance you wait

forever

to come to your apartment to fix. Hallway always

dirty

and

nasty

smell

. Review from Google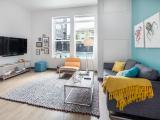 Dec 2018:
Avoid

at all costs!! I do

not

recommend living here at all. The gate to enter the parking garage is suppose to

close

every

night

but has

not

been

closed

in over a month which caused someone to come in and

break

in. Only two computers in the so called "study room" work and they are missing the key pad or mouse half the time and the printer only works half the time. One of the floors entrance door has been

unlocked

since August and

never

been fixed. The parking garage is super

dangerous

and everyone speeds in it. The over

charges

are

ridiculous

, being over 10 dollars per roommate per month. No point in paying for parking since you clearly can park in visitor everyday as the same cars park in visitor every

night

. The hallways

smell

like animals and/or weed every day. The elevator outside was

due

for inspection in 2017 and just got inspection Review from Google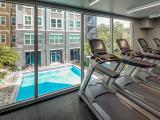 Nov 2018:
This place finds anyway to nickle and dime you. Regardless of the reviews i seen i decided to give them the benefit of the doubt. Listen to those reviews, the place might be

nice

but management is

rude

. The property manager spoke to me in a manner i have

never

been spoken to before and didn't listen to what i had to say even though i was a resident. The front desk will tell you one thing and another thing will happen. The management is extremely

rude

and will

threaten

you of being in"breach" of your housing agreement but then tell you you're

not

allowed to

break

your lease when you no longer want to live there. Stay

away

and don't give them the benefit of the doubt. It used to be called Uncommon Tampa and they probably

changed

their name cause of the

bad

reviews. I

never

take the time out of my day to write reviews but if i can

warn

someone about this pl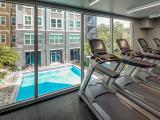 Nov 2018:
Nice

new

apartments,

decent

rates for students. They have key cards to get into the complex from the garage. They will, however,

charge

you $246 for absolutely no reason when you're picking up someone's sublease (in addition to application

fee

) and

charge

a

ridiculous

amount for

breaking

lease (understandable). Review from Google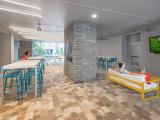 Nov 2018:
Do

not

recommend! Front desk staff is extremely

nice

and accommodating, but management is

rude

and doesn't

help

resolve any

issues

. This place is extremely over priced and they are continuing to

raise

rates. The parking garage is

dangerous

and I have personally come seconds

away

from being

hit

on several occasions. It constantly

smells

like weed and in the halls and it permeates into the rooms. The WiFi is

sketchy

and goes out daily. Our WiFi has been off for 6 days now and after contacting management several times about this they continued to be

rude

and

not

solve the issue. Review from Google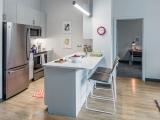 Nov 2018:
Honestly do

not

recommend living here. Front office although

nice

sometimes, is extremely misleading and when you ask them directly they each give different answers. Our couch cusion zipper has been

broken

since May and no one has done anything to replace it, and today I just found a

roach

in the apartment where 4 extremely

clean

girls live. Addiontally, our WiFi has been

down

since Saturday and no one has done anything to fix it until Tuesday at the earliest. While maintenance is usually prompt in fixing

issues

, this has been way beyond a

nightmare

. In addition, everyone drives way too

fast

in the parking garage and you almost get

hit

every time you

leave

or exit. Don't live here. Review from Google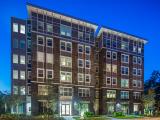 Sep 2018:
They take advantage of college kids and their families. When my daughter signed the lease she signed for a premium apartment which caused her to have a higher rate but

never

actually had the premium upgrades she was suppose to have and instead of them lower her rent they said too

bad

she had signed a lease for that amount even though they were

not

providing the premium room.They also

charged

her for all kinds of cleaning and

damages

when she moved out totally $180$. There were no

damages

she just didn't vacuum under the bed and pull the tabs off the wall. They are just trying to get more money from these college kids. Like college isnt

expensive

enough.

Shame

on them. Review from Google