Apartment Reviews
Back to Previous
Close Tab
Additional Reviews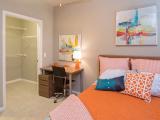 Jul 2019:
Nathaly does a

great

job. She was extremely informative,

courteous

and

professional

during our tour of the property. She is

awesome

! Review from Google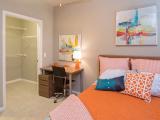 Jun 2019:
apartments are really

nice

, would give

5 stars

but the

lack

of management is extremely disappointing.... Review from Google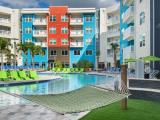 Jun 2019:
apartments are really

nice

, would give

5 stars

but the

lack

of management is extremely disappointing.... Review from Google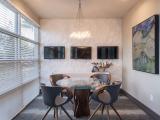 May 2019:
My job offered housing through the 3 month training at USF and they set us up in here. Now I'm a little older (

late

20's) and have gotten used to living on my own with my wife and newborn in a

nice

clean

house or apartment in NYC so the days of comparing my living arrangements to my

broken

down

college fraternity house with lead in the walls are long gone, but must say, I wish I lived at a place like this when I was in college! Heck I don't even remember any places in State College for students this

nice

. I actually have

enjoyed

it here thus far, own bathroom, walk-in closet(one I'm able to actually use) and

nice

sized room all

furnished

with a

clean

and presentable living room and kitchen area. The pool and downstairs area are

great

,

coffee

in am and

great

gym. Plus location to campus is

perfect

, it's very

quiet

which for me is

great

and the resident here seem to be focused on studying or work rather than partying with

beer

cans all over the hallway and

vomit

in the elevators Review from Google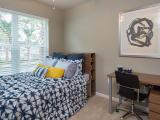 Mar 2019:
IQ apartment is a

great

place to live. Staffs are very easygoing, they usually fix the

issues

with the apartment in a short time. That's

very helpful

. Review from Google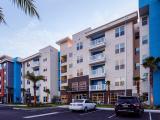 Feb 2019:
Wonderful

staff.

BEAUTIFUL

luxury apartments. Gorgeous pool/landscapes.

Clean

with high end appliances and

spacious

living.

Love

these apartments!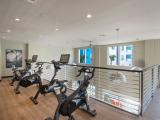 Feb 2019:
Great

community! The staff is

nice

and maintenance is pretty

quick

. The pool area is really

beautiful

and elevators are a plus!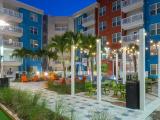 Feb 2019:
IQ apartments is a

wonderful

place to live. It is very

quiet

and

clean

. The maintenance staff is very

quick

to fix orders. The office staff is very

friendly

. The amenities are very useful: parking garage, gym, mail/packaging service, and all the

fun

events

provided are among my favorite. There are no

bugs

and the place is very

clean

. The hallway doors are very

loud

when shutting but as long as they lock and keep me

safe

, that's top-most priority. The location is

amazing

as it is

near

school and other food and shops. Also, the neighbors are very

friendly

and

quiet

. Overall, I really

enjoy

staying at IQ. The price is VERY fair.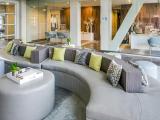 Feb 2019:
I took over a lease from someone recently. So far my experience has been exceptional. Juan made it a really

easy

/

pleasant

process for moving in. Maintenance is really

awesome

and

quick

. I had 2 maintenance

issues

that I reported through the resident app on my phone that were acknowledged and fixed the next day. The office staff is very

courteous

and

professional

. They are very reasonable as long as you communicate with them. As far as the building itself, it gets a bit

noisy

at times. But no more than it would in any apartment building you live in. It really

isn't

enough to be bothered by. Definitely considering renewing the lease for myself after it is up .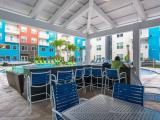 Jan 2019:
I definitely suggest looking at other complexes and do

not

recommend IQ for many reasons. As many reviewers have posted, the management is

terrible

and treats you like a child when it comes to any

concern

you may have. The walls are

ridiculously

thin

- you can practically hear your rommmate breathe.

Fire

alarms

have gone off multiple times through the

night

, and just recently, the power has been sporadically going on/off. The management is

not

helpful or concerned with their residents whatsoever, they only

care

about your money. Also FYI the carpets are

poorly

made, so they get

dirty

very easily and IQ will

charge

you for this at the end of your lease.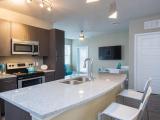 Oct 2018:
This apartment is definitely one of the nicest in the area. All the amenities are

beautiful

and

clean

. I really

enjoy

all the gift card give aways and the resident

events

that go on throughout the month. The apartment itself is very

nice

and any minor

problem

we had was handled by management. Karla and Ethan in the office are extremely

nice

and try their

best

to fix any

problems

we had in the room. The building is very

quiet

and I

never

have

problems

finding parking. Review from Google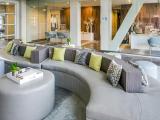 Sep 2018:
My friends and I have been living at IQ for over a year now and we absolutely

love

it. IQ is continuously improving their services and are

always willing

to

help

. I am in constant contact with Juan who is incredibly helpful and

knowledgeable

of the area. I have

not

lived in Tampa long so I am always asking him where the

fun

activities/

events

are. The entire staff at IQ is

friendly

,

professional

and willing to

help

with any of their residents' needs and requests. Review from Google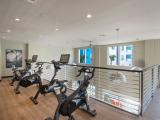 Sep 2018:
I had the

pleasure

to live at this apartment over the summer and was

happy

to live here. The staff here is

always willing

to listen to your concerns and

help

with any

issues

. I've usually end up talking to Karla, Shannan or Taylor, if any one of these ladies are helping you you'll be

happy

. Common areas of the apartment and club house are

nice

, bedrooms are a

decent

size

great

location to the mall and school. Review from Google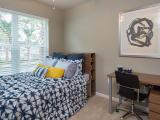 Sep 2018:
By far the nicest management staff I came

across

while touring the off campus apartments. I know from friends that having a

nice

management staff is extremely important when living in an apartment complex in case there are any

issues

so that they can be handled smoothly. Knowing that the management staff is there to

help

is very reassuring. I haven't had any

issues

at all since moving in, and I really

love

living at IQ. It's a really

cool

complex. My guests are always so surprised with the

free

coffee

in the lobby and the

lovely

clean

smell

in the hallways. I'm a photographer, so here's a couple shots I've taken here at IQ. Review from Google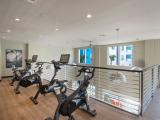 Sep 2018:
I remember walking up to IQ apartments in anticipation for a tour. I had looked at four other apartment complexes prior to IQ, and I was starting to

run

out of hope in finding an

amazing

community that I could call home. IQ

quickly

changed

my w

hole

demeanor. The amenities are

amazing

, the staff is cordial and insightful, and the tour of the community was

excellent

. My leasing agent, Juan, answered all of my questions in a precise manner. Its very rare that you find leasing professionals that are so diligent, but IQ Apartments seems to pride themselves on their professionalism. The amenities are modern and sleek, and the prices are

affordable

. Hands

down

the

best

apartment complex in Tampa. Review from Google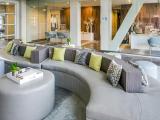 Jun 2018:
IF YOUR LOOKING FOR A

GREAT

PLACE TO LIVE THIS IS DEFINITELY THE PLACE!

AMAZING

STAFF,

POSITIVE

ENVIRONMENT, MANY OPTIONS ON FLOOR PLANS TO CHOOSE FROM!

GREAT

LOCATION! Review from Google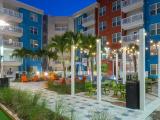 Jun 2018:
Major safety issue at iQ Apartments: It is critical that iQ Luxury Apartment Students consider signing this

free

petition to impress upon the Hillsborough County Government to expedite much needed

traffic

signals, turning lanes, crosswalks with signals and modern street lights at the intersection of iQ Apartments, USF Medical Library Staff Parking Lot and the James A. Haley Veterans' Hospital. To go to this

free

petition, Google: < Go Petition @ Remove the

Danger

>. It is very important that this review

not

be removed because this

free

petition is very important for the driving and pedestrian safety of all residents and management at iQ Apartments. A photograph of this review will be taken as soon as the review is posted. Thank you.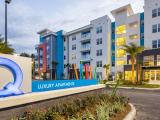 May 2018:
This apartment is the

best

I have seen and experienced so far...really

great

. Makes life so

easy

, from the already-made furnishing to the swimming pool/gym/rest areas to the people...both staff and residents...it's about the most

perfect

housing arrangement. Daniel Villa, was an

awesome

associate!!! He made the registration, screening and entire onboarding process so

easy

and seamless. He has been helpfull

all the time

. I will encourage you to give this a try; I can assure you that it will clicked!! Review from Google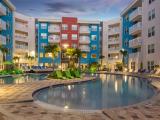 May 2018:
Just signed my lease for the Fall 2018 semester at USF! I am so incredibly excited to live here next year! All of the staff here seem very kind and willing to

help

students, especially Karla who continued to reach out to me and was

quick

to answer any questions I had throughout the process. If she

didn't

know the answer off the top of her head she ensured she got back to me with the information I needed. When you are making a decision of where to spend a year or more of your life, it is crucial that you have accommodating people aiding you in that search who also

aren't

going to pressure you. IQ sets the bar on this one! Review from Google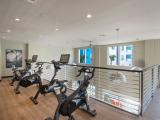 May 2018:
The leasing team was incredibly

friendly

and helpful. This is probably the nicest student housing I've ever come

across

. Their amenities are so extra it's

awesome

. I

can't

wait to call this place home! Review from Google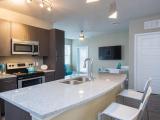 May 2018:
I subleased recently and couldn't be happier with my decision to move to IQ. Karla was

great

throughout the w

hole

process and answered all the questions I had. She even checked back in with me after the move which makes me feel like this place actually cares about their residents. I

LOVE

my apartment and it really feels like home here. Review from Google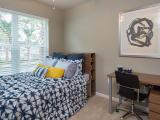 Apr 2018:
I do agree with a previous reviewer--the reviews depend a lot on someone's tolerance/patience levels and individual experience, so that being said: The

fire

alarms

go off

in the middle of the

night

A LOT ....

not

fun

the

night

before an

exam

. Since

new

management came, they have

not

been going off. The walls are really

thin

so you can hear your neighbors (and the plumbing sometimes). A couple times we needed emergency maintenance for a huge

leak

in our kitchen and they

never

showed up. Additionally, one (or more) of the gate doors is always

broken

so sometimes you have to lap around the complex to find a working one--It has now been 6 months since two of the doors have been working. A few times the car gate

wasn't

working at

night

. The carpets they installed are the fluffy kind so they get

dirty

really easily so try to keep your shoes off in t Review from Google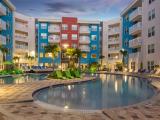 Apr 2018:
Aesthetically

, the apartments are quite

nice

and modern, but if I had to go back and do it again, I would

not

choose to live at IQ. If you're really into the

party

scene, then you might

love

it, but if you actually need to do schoolwork, the walls are

paper

thin

and there are always

loud

parties going on every

night

of the week. If my roommate is on the phone in her room, I can hear the voice of whomever she's talking to in my room--that's how

thin

the walls are. Nearly every stairwell has a dried

puke

puddle

in it, and just the other

night

someone threw up in the hallway right outside my door and it was there for over a day.The

trash

rooms get piled up and filled with

bugs

, and for the first half of the year I had a steady stream of

ants

in my room. It's student housing, and yet they have a

free

tanning bed but no

free

printing available. A b Review from Google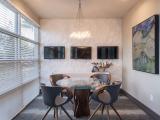 Mar 2018:
IQ Apartments is

not

a healthy environment for someone who comes to live there to get their education. They handle the use of

illegal

substances such as

marijuana

very lightly. If you have a roommate that

smokes

, management will try to resolve the issue with multiple warnings, while you suffer through your semester/academic year. It does

not

matter how many times you go to their office with the issue, you will be treated as a child, as they smile at you and tell you that they are going to do this and that about the issue. When the time passes, they do

not

fulfill what they said they would do about the issue. You who are considering in moving to somewhere next to the University of South Florida so that you can get your education, I strongly advise you to go somewhere else. The only thing that seems to interest them about you is your money. They are deceivers.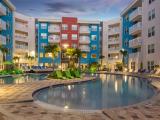 Feb 2018:
Something is really

wrong

here. In 1.5 years we are now on our 3rd community manager and 2nd maintenance manager. Every single leasing agent from last year is gone. All priors were very

nice

people, and I'm sure they were driven out of here. You're going to deal with major

problems

here.

Fire

alarms

have gone off 2-3x a month without fail since I've lived here. The outside is covered in pet

waste

even though this is a no pet complex. Gates and doors

never

work. They are

stuck

either open or

closed

. So you, a resident, sometimes have to do laps around the entire building to find an entry point when they are

stuck

shut. When they are

stuck

open,

security

is non existent..

sad

considering this place was robbed at gunpoint last year. Roommate matching is a

joke

. The idea is to be on OPPOSITE schedules,

not

the exact same so you're right on top Review from Google