Additional Reviews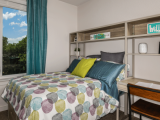 Jan 2019:
Management is committed to serving the residents of our

beautiful

community. If you have questions or concerns, please feel

free

to visit us in the office. Review from Google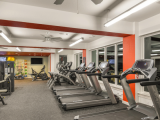 Jan 2019:
The elevator

hasn't

worked in weeks, and Haven46 is

breaking

building code. Building code 2017: 3002.4 Elevator car to accommodate ambulance stretcher "Any building that is more than three stories high or in which the vertical distance between the bottom terminal landing and the top terminal landing exceeds 25 feet (7620 mm), must be constructed to contain at least one passenger elevator that is operational for building occupants and

fire

department emergency access to all floors." You should really get on this before tenants begin to look into whether or

not

you are violating your own lease. And while you're at it, show some decency and start fining these

lowlife

pet owners who

don't

clean

up after their animals too... Review from Google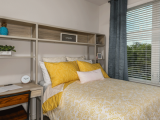 Dec 2018:
I recently moved in this Summer because I had friends here. It was

great

until management changes. Now no response on any

issues

or concerns and we have

roaches

in the hallways and mice. We had a

great

company for

bugs

now nobody cares. We pay too much money for no results Review from Google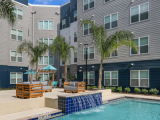 Dec 2018:
My daughter currently lives at Haven and since the

change

in management this place has gone

down

the drain. I have been trying to get ahold of the office for days. Phones

don't

work. Emails

don't

work. It's

impossible

to get in touch with anyone here. Prior management was much more

friendly

and cared about their tenants,

new

company seems be only after money and they are very

unorganized

. There is still one young lady working the front desk from prior management, she is a sweetheart and is the only staff member my daughter will consult with because all the

new

staff we have had experiences with have been

rude

and

not

helpful. They have added parking

charges

for next year but

never

had the parking garage door working and the place is always a

DUMP

. Very

sad

to see this place turn into what it's turned into. If you are a parent looking for a nic Review from Google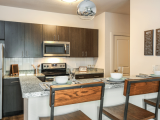 Dec 2018:
Haven 46 is a

scam

and they will tell you anything you want to hear to get you to sign. It's been one issue after the next with this place, and I was one of the first people to tour and sign for the place, so you think i'd be treated a little better, but sadly that was

not

the case. If you want to be

lied

to, live at Haven 46. But if you want honest people that actually

care

about your wants and needs, DEFINITELY go somewhere else. Review from Google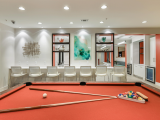 Nov 2018:
Huge bait and switch with the rent. 13%

increase

in 1 year and only going to go up. First year pricing was really

good

. Parking was

free

(as it should be considered it's literally a block

away

) but next year they are

charging

$30-40 for it. Renters insurance was optional, next year it's mandatory. They also

charge

$10 a month for "premium view" and a $50-100 yearly

fee

for cable and internet (nobody else around here

charges

for this) So this place has tons of sneaky add-ons. Add those onto the $50 base rent

increase

and this place went from bargain to

overpriced

in a year. And already

new

ownership 3 months after the grand opening! There is one other

problem

unique to Haven46. I

can't

believe I am still dealing with DING DONG DITCH by 20 somethings. Every Friday and Saturday

night

I get this at least once or twice because I'm the first door Review from Google
Sep 2018:
Still too early to tell.

Happy

with the room. Huge bedrooms that are

well

insulated so

noise

is contained.

Not

much storage in the bedroom and bathroom though (no chest or bathroom medicine cabinet.) Sadly the hallways and stairwells are

disgusting

. Looks like a completely different building. The parking scheme is

poor

. Easily a 7 minute walk to your apartment, but

free

covered parking makes up for it. Fix the printer and maybe add a vending machine too. Review from Google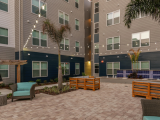 Jun 2018:
This place is really

nice

and up to date.

Friendly

staff and very

knowledgeable

of the workplace to

help

answer our questions. One place

close

to heaven is haven46 :p Review from Google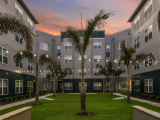 Jun 2018:
The apartments are

nice

and modern. The space in the rooms are used

efficiently

with under the bed dressers and wall shelves. The amenities are

cool

: a

beautiful

pool, a fully stocked gym and Instagram worthy courtyard. All of the staff make you feel welcomed and all are extremely

nice

. I

cannot

wait to live here! Review from Google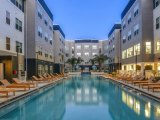 Jun 2018:
This place IS

AMAZING

! The staff is incredibly helpful and catering to any and all needs. Juan and Vraj were the coolest tour guides and leasing agents. All questions were answered!!

Not

to mention this place GIVES

FREE

STARBUCKS DRINKS EVERY SINGLE DAY and they HAVE

FREE

PARKING AND VALET

TRASH

!!!!!!!!! So

clean

, luxurious and welcoming! I 10/10

would recommend

this to anybody!!!!!!! Review from Google
May 2018:
Such a

pleasant

experience I had here during such a stressful time of finding housing! The staff was

knowledgeable

, attentive, and

friendly

and even endured my numerous questions. Kelsey, my guide was more than willing to go the extra mile and ultimately helped me make my descison in deciding to move here. 10/10 will recommend to friends. Review from Google
May 2018:
These apartments are

beautiful

! I was nervous i wouldn't be able to afford but Kelsey and the staff here were

amazing

! Everyone was super

friendly

and made my experience there very

enjoyable

! Review from Google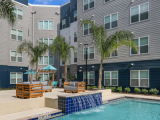 May 2018:
We toured many student-based apartment properties for our daughter. After reading reviews for some of the properties, I was expecting the

worst

. Haven46 was, by far, the

best

choice. The staff was so

wonderful

and accommodating, the Butterfly

security

system is top notch, and the property was just

perfect

. They have truly thought of almost everything. The only

negatives

are no actual dressers in the bedrooms and the garage is kinda far; but they do have drawers and ample storage under the bed and we are permitted to bring our own dresser; and there's no parking

fee

, so that makes the walk to the garage a little less painful. Feeling confident and secure moving our daughter into her first apartment

away

from home. Review from Google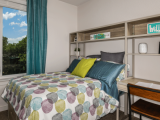 May 2018:
I really wanted to sign here but they only have two options and that's have a guarantor or make 3x the rent. I make a little less than 3x and

didn't

qualify. Please be realistic and understand quite a few of us

don't

get

help

from our parents and most of us

don't

make $2200 a month. I hope they consider deposits in the future because I would've been more than

happy

to do that. Review from Google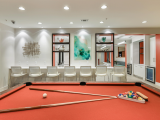 Apr 2018:
My friends and I signed a lease just over a month before the grand opening with an incredible rate and a few deals. The workers in the leasing office even told us we could

change

our lease if we wanted to allow for an additional roommate anytime we needed to without increasing our rate!

Beautiful

interior,

well

furnished

, thoughtfully planned layout and

amazing

courtyard/pool deck! I haven't been more excited to move in before! Review from Google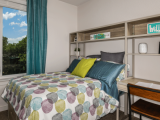 Apr 2018:
The units at Haven46 are so

beautiful

and ideal. Everything looks top of the line and they seem to have every detail thought out. The staff is so

friendly

and made the leasing experience such a

pleasure

. Review from Google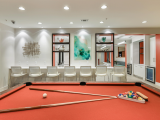 Mar 2018:
I

cannot

wait to move into Haven46!!! The tour as fantastic. She answered any questions I had and showed us everything in detail. The atmosphere is fantastic and very modern.

Perfect

for college and for my first off-campus experience. Review from Google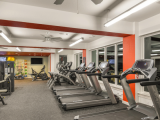 Mar 2018:
Everyone at Haven is always so

nice

and able to answer all the questions my future roommates and I have. Can't wait to move in! Review from Google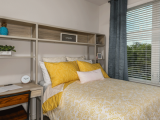 Mar 2018:
The leasing staff was very

friendly

and

quick

to answer any questions asked. They made me feel welcomed to my

new

home. Excited to move in Review from Google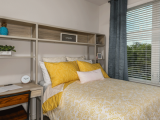 Feb 2018:
I just signed a lease with Haven46 and the process was extremely smooth and the staff have been

nothing

but helpful. I had a couple glitches happen with my account and they happily and

quickly

fixed it when I called. The location is

great

with a Bull Runner

stop

nearby and only a few minute bike ride from campus. The rent is super

affordable

with parking included which was a

big

plus for me. I'm really excited to live here and will update my review once I move in! Review from Google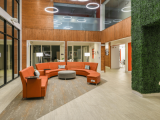 Feb 2017:
This apartment complex is going to brand

new

. And

new

is always

great

. Be sure to check it out. However, when it comes to newly build apartments, always make sure that all the amenities are done and ready.