Apartment Reviews
Back to Previous
Close Tab
Additional Reviews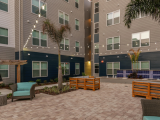 Aug 2020:
I

love

how modern this complex is. 10/10 experience.
Aug 2020:
Lovely

apartment Loved all the amenities.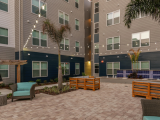 Jan 2020:
Terrible

. Check

1 star

google review for reasons,

not

enough space here.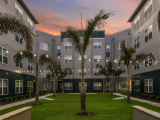 Nov 2019:
I recently was having roommate

issues

, as we all know everyone wants to feel comfortable in their own home. I explained the situation that was occurring to Melanie and she immediately helped me get reassigned so that both parties were

happy

. I really do appreciate how proactive she was and without any hesistation listened to my concerns. I am now with a

new

roommate and needless to say me and my

old

roommate managed to both be satisfied by the end of it all. Thanks Melanie for

not

just doing your job but going above and beyond and being our mediator !! Review from Google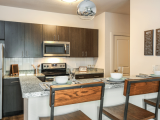 Nov 2019:
Great

new

student housing community. My friend lives there so I visit a lot thinking of moving there when my lease is up. Very

friendly

staff they were very

polite

and and informative when I inquired about leasing an apartment there. Review from Google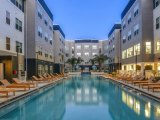 Oct 2019:
I absolutely

love

this place. The management and maintenance team are super responsive, incredibly

friendly

, and make it so

nice

to be there. The decor and overall feel is fresh and modern. I would highly recommend Halo 46 to anyone looking for a fabulous place to live. Review from Google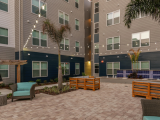 Oct 2019:
Jordan was absolutely

lovely

. She was kind, very informative, and gave practical advice on what to do when moving into a

new

space. She made us want to sign a lease after our first tour, and continued to be a

big

help

throughout the w

hole

process. Once again Jordan was super helpful and

lovely

,

not

just to us, but to everyone who approached her at the front desk; this gave us a really

good

idea on how

easy

it will be to live at Halo 46! Review from Google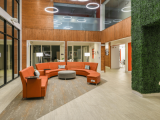 Oct 2019:
One of the nicest apartment complexes in the USF area. Always really

clean

and the management is always providing really

cool

gathering ideas and

fun

activities. Jordan at the front desk is

always willing

to

help

, give tours, and provide any other information that you need her to. She is definitely one of the

best

people working at Halo. Review from Google
Sep 2019:
This place is seriously the most

horrible

place to have your children live in. They are only there to rip off your money. First they come up with special early sign in incentive offers to get people to sign a lease early, but then a week before move in date they

throw

in offers that is over $100 less than their early sign in incentive. Students are

not

allowed to move in before Aug15 but pay full rent for the month of Aug. The AC did

not

work for 3 days when they moved in. The lounge area is ALWAYS

dirty

and

disgusting

. Overall a

BIG

MISTAKE

for choosing this place for my son which will

not

happen next year. I do

not

recommend this place at all.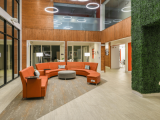 Aug 2019:
This place needs to be reported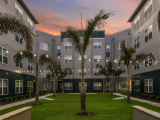 Jul 2019:
DO

NOT

LIVE HERE.

Nothing

but misery since my boyfriend and I signed a lease here in November, so I very highly recommend finding somewhere else to live. We signed the very first day we could, since the original management had no

complaints

and we wanted to be able to give a preference for our room. The management has

changed

twice since we signed. The staff are extremely

rude

and

unprofessional

anytime we have contacted them, either that or they

don't

answer the phone at all. It took them months to even upload our correct lease to the online portal. The incompetency at this place is

insane

. We gave our preference for a room when we signed the lease, fourth floor, and we found out months later that this information was

not

even written

down

. Even though they said they wrote it

down

. We were then put on the second floor, which we were fine with. However, they moved to the first without any notification at all and they

didn't

even write

down

why they moved us Review from Google
Jul 2019:
I don't live here, but my friend does. The environment feels

clean

and

safe

. The amenities offered seem to be of

good

quality, and the apartment feels

spacious

. I especially like the pool and the aesthetics around the complex. The proximity to USF is also very

convenient

. Also, my friend always has

good

things to say to me about his experience living here. Review from Google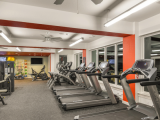 Jul 2019:
This is a

beautiful

property! The nicest property in the area hands

down

. The staff is really

knowledgeable

and helpful with whatever we ask. I feel like they really do their

best

to accommodate our needs. I would

definitely recommend

this

beautiful

place!! Review from Google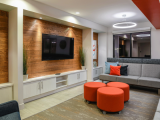 Jul 2019:
I have been living at Halo46 since August when they first opened! I loved it then, and I still

love

it now (a year later.) the maintenance have been ABSOLUTELY INCREDIBLE!! I would put in a maintenance request around 12am and that following day at 10am it was already completed. They have always been on top of their game when it comes to maintenance. They are SO

nice

and SO helpful with anything that needs to be completed. You can probably always find the maintenance people all around Halo46 because they are constantly in action and always helping people. This was the

best

place I have ever lived at thanks to the Halo46 maintenance and the remarkable staff! Review from Google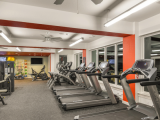 Jul 2019:
Simply put, the management for this apartment complex is extremely inhospitable. Specifically, the managers have done

nothing

but make me

dread

moving in. Originally, this apartment was managed by a different organization that actually made it a

nice

place to live. That is the only reason this place has anything above 2 stars on Google. That is also the reason my girlfriend and I signed leases here in November 2018. Doing so was a

mistake

. We have encountered many

issues

since then with the management. I have had to call this apartment at least 20 times because of

problems

. The most recent issue was with our room placement. We originally specified that we wanted to live on the fourth floor when we signed. Several weeks ago we were placed on the second floor. And about one week ago we were moved to the first floor. We did

not

want to live on the first floor because it is very

loud

and there have been

complaints

of

roaches

and other

bugs

there Review from Google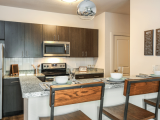 Jun 2019:
I've been living at Halo 46 since January 2019 when moved to Tampa as a USF Graduate student. From the leasing process to now my experience have always been

positive

. The w

hole

place is

well

maintained and a lot of

new

cameras were recently installed for

increased

safety.

Well

thought amenities makes Halo 46 a

perfect

place for student living. Review from Google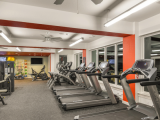 May 2019:
The

new

management

sucks

. It looks

nice

from the outside but I am

warning

you do

not

sign here. The management and employees are sales hungry and only

care

about making money and neglect tenant's needs..... Also, if halo management reviews this, dont respond with a

fake

response that you and everyone else knows you wont carry out.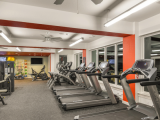 May 2019:
My daughter will be attending USF in the fall, we flew in town and visited Halo 46 and we loved it. Halo 46 made me really comfortable with

leaving

my daughter in Florida. I really wanted her to stay on campus, but now I want her to live here because it feels so

safe

and secure. Review from Google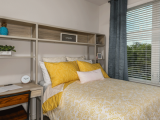 May 2019:
My daughter will be attending USF in the fall, we flew in town and visited Halo 46 and we loved it. Halo 46 made me really comfortable with

leaving

my daughter in Florida. I really wanted her to stay on campus, but now I want her to live here because it feels so

safe

and secure. Review from Google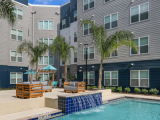 Apr 2019:
UPDATE: After being able to speak to the

new

manager about my

issues

, things have honestly gotten so much better! The complex is so much cleaner. There is no

garbage

all around the complex nor dog

waste

either. You can definitely tell the office took time to

not

only communicate the changes they were going to make, but executed them in a timely fashion. I appreciated being kept in the loop about everything and even my guests have commented on the complex improvements. They have hired more staff for upkeep and I genuinely appreciate all their hard work and efforts. I've had

issues

with my AC unit for over 3 weeks now and there seems to be no since of urgency to fix it. I was told they would replace the unit "As soon as possible" but that's yet to happen and with a vague response like that, only God knows when they decide to replace the unit. Mind you this is the third issue I've had with the AC and this place

isn't

even A YEAR

OLD

Review from Google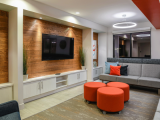 Apr 2019:
UPDATE: After being able to speak to the

new

manager about my

issues

, things have honestly gotten so much better! The complex is so much cleaner. There is no

garbage

all around the complex nor dog

waste

either. You can definitely tell the office took time to

not

only communicate the changes they were going to make, but executed them in a timely fashion. I appreciated being kept in the loop about everything and even my guests have commented on the complex improvements. They have hired more staff for upkeep and I genuinely appreciate all their hard work and efforts. I've had

issues

with my AC unit for over 3 weeks now and there seems to be no since of urgency to fix it. I was told they would replace the unit "As soon as possible" but that's yet to happen and with a vague response like that, only God knows when they decide to replace the unit. Mind you this is the third issue I've had with the AC and this place

isn't

even A YEAR

OLD

Review from Google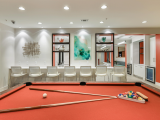 Mar 2019:
They had to

change

the name of this place because of the

horrible

management and living arrangements. This place has

changed

mangers a couple of times since I've been here and the

new

one is definitely going to end up fired. The only people renewing here are foreign students. The

security

is

horrible

! All these steel gates and they are all always open. Anyone can just walk in here at anytime. Dog

poop

everywhere even in the hallways. There are much cheaper options with better living conditions. Don't let me get started on the

roaches

... Most of the

positive

reviews you read about this place is from people who work there and live there for

free

.

Avoid

this place. Review from Google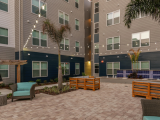 Feb 2019:
Great

time. I was

impressed

when checking out the facilities. Relatively

clean

and

spacious

. Pretty inviting for a first time college student wanting an experience. Pretty

decent

location as

well

. Staff is

decent

. Review from Google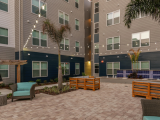 Feb 2019:
I absolutely

LOVE

living here. I couldn't ask for better roommates and the staff is incredible. I recommend this place to anyone who is trying to find a place to live so come take a tour and see how

great

this place really is. Review from Google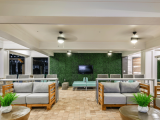 Feb 2019:
Living here is

great

. Biggest rooms by comparison of other complexes, there's a

nice

big

pool and I

love

the gym here.

I like

to play some video games and the WiFi here is really

good

. Review from Google