Apartment Reviews
Back to Previous
Close Tab
Additional Reviews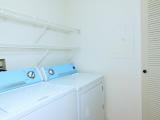 Jul 2018:
I have been living here for a while now and I can say with confidence that it is a very comfortable home.

Great

amenities,

good

grounds, and very

near

to the local university and my work. This place has been on the upswing lately ever since the

new

manager came in. Lots of work has been going into this place and I'm very

happy

to see my home being fixed up! Eagles Point does have a

bug

problem

, which is unfortunate, but also unfortunately this is Florida. Florida has a

bug

problem

.

Pest

control comes in very frequently and it's honestly

not

as

bad

as other places. Review from Google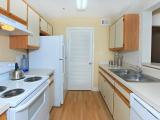 Jun 2018:
I

love

living here, it's a

nice

and

quiet

complex that's tucked

away

from the bustle of the university. I've been living here at this quaint complex for a year now, and unfortunately the property had been

poorly

managed in the previous years. Since it's undergone

new

management, I've seen major improvements. Maintenance has been much more responsive to requests and the office staff has become exceptionally

professional

when answering

complaints

. The

new

manager is extremely helpful and goes above and beyond to

help

this property improve, it's almost

night

and day! The place has become a thriving community. Review from Google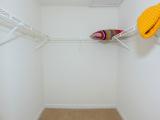 Jun 2018:
It's a

great

place to stay!!!

Friendly

staff. No

issues

with parking.

Nice

amenities. All your needs are met within 2-mile radius. Only a few minutes

away

from all interstates. Review from Google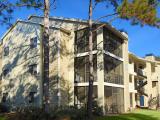 Jun 2018:
wait was a bit longer than I would have hoped but otherwise

wonderful

looking place to live. Review from Google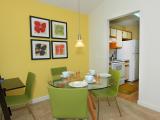 Jun 2018:
I

don't

even know where to begin.

HORRIBLE

staff

HORRIBLE

community very

unprofessional

. I was provided incorrect information by Lamar, im

not

sure if the staff needs training but no one is on the same page. I spoke with the manager ( Teresa) and she provided me a

fake

number to corporate. Lamar should be fired ( if he isnt already ) because he's the most

unprofessional

leasing agent i have ever encountered. i will

NEVER

recommend this community too anyone. Also be aware that you

cannot

take over anyone lease just in case Lamar forgets again. Review from Google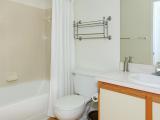 May 2018:
If I could give a

zero

star rating for this complex I would. Since my roommates and I moved into apartment 3407 in July of 2017 it has been

nothing

short of a

NIGHTMARE

. I would

never

recommend this community to anyone. The buildings are deteriorating, the indoor and outdoor of the buildings are

not

maintained for looks or cleanliness for health. The management is very

unprofessional

and

rude

, which has lead to high turnover of ilmannred office staff. And on top of all that the

BUG

PROBLEM

here is extreme. We wipe

down

and vacuum everything everyday,

never

leave

food out, and have

pest

control come every week and STILL have

BUGS

(

not

little ones,

cockroaches

***). Review from Google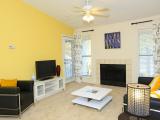 May 2018:
Staff here is

great

! Every time I walk into the front office I am greeted with a smile from either Lamar or Kaitlyn. They always make sure to

help

me with whatever questions I have. I have had little to no

issues

living here and I

would recommend

Eagles Point to anyone looking for a

good

apartment in an up and coming neighborhood. Review from Google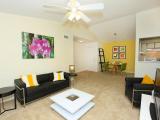 May 2018:
I

love

the patio and landscaping these apts have. !

Quiet

neighborhood eventhough it sits on a four way. Review from Google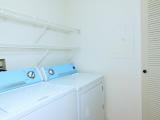 Apr 2018:
I

love

the staff, amenities and location. Most importantly its

affordable

and

convenient

to my life.I would HIGHLY recommend to every family. Review from Google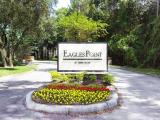 Apr 2018:
Do you want a place to stay where the walls are wayyy

thin

. This is it... You can hear all the things you

shouldn't

hear. An added advantage .....you

don't

get your

deposit

back. Review from Google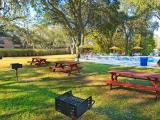 Mar 2018:
Another apartment complex that struggles with parking. For the price, the apartments are

nice

enough, however it's

nothing

to write home about. The lights on the tennis court rarely work and the hot-tub has been

closed

more often than

not

. They are currently in the process of renovating however, so this might

change

in the future. Review from Google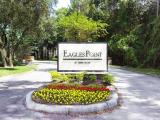 Nov 2017:
The Office is often

closed

at typical business hours of the day. You could walk over at 1:00 PM on a Tuesday to pay your rent, but there is no guarantee they will be there. On the off chance I was able to get there when they were open, I felt like I was a burden on them, like, darn it they have to do their job for a

change

. They

charge

you for

pest

control, but you will

notice

whatever they are spraying,

isn't

effecting the

ants

and

water

bugs

you'll see. Upon moving in, I had beehives outside the screen on my balcony, however in the 7 months I've lived here,

nothing

ever got resolved with it, because I am on the 3rd floor and they

didn't

have means of reaching it. However

near

the end of my lease, the bees made some

hole

s in my screen and got inside on the inner side of my screen, making my balcony

unsafe

. Regardless,

nothing

ever got reso Review from Google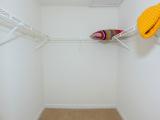 Nov 2017:
I like

this place because the apartments are very

nice

and they have a very

nice

pool, gym and even a room with pool table, games and laptops. The rent unfortunately is

pricey

but other than that no

complaints

. Review from Google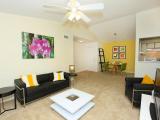 Oct 2017:
Think before you decide this as your next rental residence and I

don't

want others to

regret

and suffer like us!!! Appearance of the gym/club house will deceive your eyes as the service you are going to pay for residing is

not

worth the value. We stayed in this apartment for 4 long years for the only reason being the school for our elementary grade daughter despite the following conditions experienced. Apartment condition: The apartment building is very

old

and appears to be built over decades ago. The carpet was worn out and the fridge had

roach

infections

every where. The kitchen wood cabins were so fragile and worn out and had lot of

hole

s and full of infestations. The patio mesh was full of

hole

s and you

cannot

even open it when sun sets as there were insects, lizards roaming. The doors are of so

cheap

quality and the Review from Google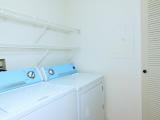 Oct 2017:
The

worst

possible place to live! The office has made several racial derogatory slurs about tenants to their faces and behind

closed

doors. They have

never

repaired anything in the years I have been here. The apartments are

infested

with

roaches

! They are

falling

through the ceiling and crawling out of the air vents. My AC has

never

worked. The maintenance staff are incompetent in ever sense of the word. There are thefts and

gun

fights weekly (people have died here). I am

afraid

for my life living here. If I could

get out

of my lease I would.

Not

to mention the perverts and sex offenders lurking in the neighborhood. People with children should

not

live here. Basically

hell

on earth. Review from Google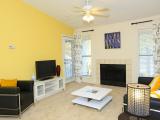 May 2017:
Biggest achievement of my life is having survived my stay in this

hell

hole

for more than 10 months. The most unempathetic, racist and intolerable management I've ever come

across

. I saw

bad

reviews online prior to signing the lease here, however, given the first world choices and priorities being mostly acceptable to someone coming from my country, I figured it could be some extra perfectionist who wrote those reviews. Every single building is rarely maintained,

infested

with

roaches

and lizards, air conditioners are ancient. They strictly ask the maintenance people to refrain from giving residents the idea that the unit can or should be replaced. Review from 5/10/17 on Google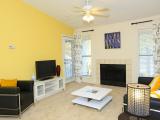 Apr 2017:
The apartment complex itself is

not

bad

, but it seems that they just forgot we pay for amenities when they decided to undergo a year of

construction

. The pool, gym, and other amenities were completely out of commission and are still

not

looking

near

done. For at least the last 6-8 months, this has been the case, and it's

not

something I would have signed on for if I had known. The apartment layouts are

nice

though. Living here has been pretty

good

. Make sure to check your entire apartment out before you sign and point out and

document

every thing you need fixed or documented. Review from 4/25/17 on Google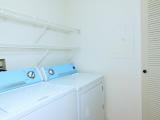 Mar 2017:
The Property Manager Andrena and the Leasing Agent Stephanie are the nicest people you will ever meet. The apartments are very

nice

and

spacious

and

clean

on move in day up to very high standards! I

love

where I live and I know you will too!

Love

this place! Move in!!! Review from 3/20/17 on Google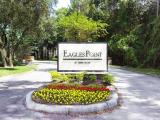 Feb 2017:
I am

impressed

that they always seem to be renovating and innovating! Even when most of the actual maintenance seems to be done, they are still tinkering. A 4.5 might be more accurate just for this trait. Review from 2/24/17 on Google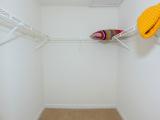 Dec 2016:
I should've known that this complex was

bad

just from how they treated me before I even moved in. First, I'll address the service provided. The service from the office and maintenance staff is

subpar

to say the least. The office staff

never

answers the phone, they are verbally promising to take

care

of

issues

, and they're terribly understaffed. Maintenance

never

fixes the

problems

. I've sat in the lobby numerous times waiting in a line of people. During one of those many times, I had witnessed the male office employee speak

loud

and

rude

to the residents and especially to the minority residents; there is a large amount of residents (mostly students) from the Middle East and South Asia. Review from 12/1/16 on Apartment Ratings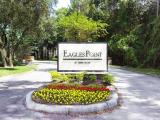 May 2016:
This apartment complex is

poorly

managed. They have a 48 hour maintenance guarantee listed on the website but it's more like 2 weeks or in some cases

not

at all.

Roaches

everywhere. I told the apartment manager there were a lot of baby ones and she responded "oh just the baby ones?". Utilities are allocated so if you have one or two people living in your complex , and you

never

ran

water

, or you go out of the country for a month, you'll still be paying for the usage in your w

hole

building and in some cases people in your building will have 8 people living inside. Review from 5/14/16 on Google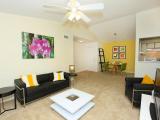 May 2016:
First year. Fine. Second year.

Horrible

! The roof is

leaking

for one year and there is a

big

hole

up there. I have told them this

problem

more than 5 times.The management keeps

changing

every month. No repair at all. The electric is obviously overcharged! Every month, the electric

fee

is more than 120 dollars(we almost

didn't

use the air condition). We were

not

at home for one month, the electric

fee

is still 80!

can't

wait to move out! Review from 5/11/16 on Google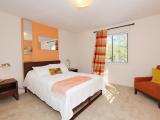 May 2016:
I have

never

had to write a review, but I just had to write one for this place. We are being

charged

for amenities that have been under

construction

for 90% of our lease. Also our air conditioner has been

broken

for over a month now, the maintenance guy first told us it was working perfectly fine, which it

wasn't

, and we had to call them numerous times to come look at it again. Now, they said that a part needs to be replaced, which turned into the w

hole

unit needing to be replaced. Our AC is still

not

working, and we keep getting told tomorrow it will be fixed.

Well

, tomorrow

never

comes. Back to the remodeling, they need to make sure all of the apartments are remodeled and everything is in working condition, but instead the office is getting all the attention. It's

not

even worth the rent. Review from 5/3/16 on Google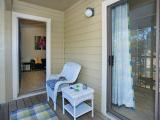 Apr 2016:
Been living here for 2 years now,

never

had a major issue and

don't

really have any

complaints

about the place.

Great

experience with the staff. They take

care

of

issues

right

away

when they can even though they have been short staffed at times. Still living here and still plan on living here.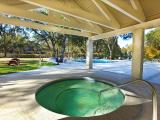 Dec 2015:
NEVER

LIVE AT Eagles Pointe!!!! To be honest, I

wouldn't

even rate them a 1 because they scammed my boyfriend and I out of $295 dollars! This is a

horrible

place to live. We recently moved to florida and had plans on staying in their apartment complex. The pictures and the website looks

great

but they look

nothing

like the actual units. We asked to see the actual unit but was told that they were 100% occupied and that they had

nothing

to show. The leasing staff showed us the model unit and it looked

great

but it looked

nothing

like the actual Units that they provide. When my boyfriend and I arrived to eagles pointe we came with our uhaul truck Loaded ready to move in that same day. Review from 12/11/15 on Apartment Ratings