Apartment Reviews
Back to Previous
Close Tab
Additional Reviews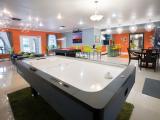 Sep 2019:
Campus is a gated community. This is my third year living over here. They provide the

quick

and

excellent

servicing. Staffs are

courteous

. But, during the rainy season, I find the termite

problems

in my apartment and they try really hard to fix this issue with different chemicals. But, it repeats again in different places inside the apartment. I will recommend campus Palms to get a proper solution for termites. Other than that, it's totally fine. I would

definitely recommend

for any student looking for an

affordable

and

safe

place . Review from Google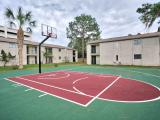 Sep 2019:
Great

place with

great

value for student. I am living in a 2-2 apartment with my friend. I am in the bigger room and it is

perfect

for my needs. My roommate take the smaller one and the room is a little small but it

doesn't

really matter. She set up her study table in the living room so the

sleeping

area can become a little bigger. The service is

great

, if you have any

problem

, the apartment actually try to fixed it or come with a solution, which is very

great

compare to some other apartment just take your note as a note! Review from Google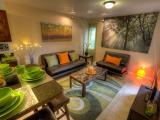 Sep 2019:
Honestly, I

love

Campus Palms. This is my second time living here. The first time I moved, it was

due

to me wanting to have a one bedroom unit to myself, and it

wasn't

any available at the time. Now, I'm currently back at Campus Palms leasing a one bedroom unit :). Reasonable price.

Convenient

location. Always parking! Gated with

security

.

Good

amenities. Staff members in the leasing office are always

friendly

and

polite

. Pet

friendly

. What more can you ask for? Review from Google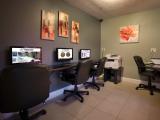 Sep 2019:
I absolutely

love

the gated community at campus palms! I can literally wake up at 3am and decide to jog outdoors and I would feel

safe

doing so. I also like the courteousness of the staff in the leasing office, they have been

very helpful

and responsive with any

issues

I have reported them. Would

definitely recommend

for any student looking for an

affordable

place that has

good

value. Review from Google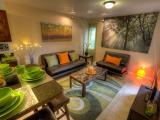 Aug 2019:
The gate and gate guard makes the complex feel extra

safe

. Super

close

to campus and the staff is

always helpful

and

nice

and respond back very

quickly

via email or phone call. The complex is kept up nicely and the apartments are

clean

and I've yet to have any maintenance

issues

;

great

place to stay. Review from Google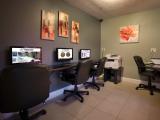 Jul 2019:
I'm going into my second year at campus and it's definitely

great

for college kids. Everything is nearby, Walmart is walking distance, it's so many food places to eat at that are in the area. Super

convenient

and the prices are

decent

too. 2 pools, a basketball court, 24 hour computer lab and gym. Also a recreation room with a pool table and air hockey table. definitely get your money's worth. I recently had a situation and one of the property managers Dillon was super

professional

, and communicated

well

to

help

me get it taken

care

of. Definitely seeing improvements with the overall property Review from Google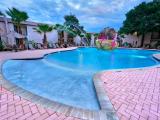 Jul 2019:
UPDATE: 6/8 - Since posting this review and several maintenance requests, the office has been accommodating. I am satisfied with the outcome. Writing this from my hotel room,

due

to a mega termite

infestation

in my unit. I

regret

signing the lease for this place. I went into this agreement so hopeful: I had a friend who lived here so I'd been inside the apartment and looked forward to moving into my own. Morale is low here - and communication is nonexistent until the tenant initiates. On move-in day, I arrived to take my keys and learned my unit was switched to a smaller one

due

to "ferrets from a previous tenant" - which is understandable but why did I have to learn this upon arrival? In my

professional

opinion, that requires an advanced phone call from a member of management. I had plans for a specific floorplan that would now be more crammed. But I dropped the issue. However, 16 days in, I've had many

problems

ranging in extremity - from a minor WiFi issue to flying termites in my kitchen, living room, AND bedroom, crawling on my face as I lay in my bed Review from Google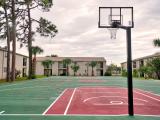 Jul 2019:
Campus Palms is a

great

student living and offers

great

customer service! They are open later for their residents and continue to give updates throughout the year! My apartment is

clean

and

efficient

! Move in day went smoothly. One of the

BEST

student living.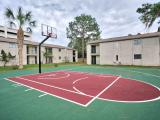 Jun 2019:
JUNE 2019: I would

not

recommend anyone to live at Campus Palms. I visited the office twice to renew my lease and was disappointed with the level of communication and professionalism displayed. I was told I would get an email from the manager with the

new

lease and guarantor's application. Days after, I got an email, informing me of their decision of prepayment for the

new

lease, I responded then the leasing officer sent me this message: "Ok we will wait for your guarantor to apply. Then the transfer

fee

of $200 will need to be paid before we can send you the lease to sign." I replied, "I am no longer interested" and the leasing officer responded: "Ok we will cancel this request." I asked myself, "Where is the customer service?" For months, I had

issues

with

ROACHES

and TERMITES and because of the work put in by maintenance I was encouraged to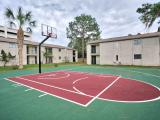 Jun 2019:
To whom it may

concern

: I've contacted the office several times over the course of a month regarding termites in my apartment, I

don't

blame

this on anyone in the office because I understand that directions come from owners, executives, etc: Each time I have had any

problems

in the past it was handled expeditiously, however this issue has been handled in what I would consider a lackadaisical manner. My initial time calling about this I was told that they require three treatments which I have had from the maintenance techs before they consider calling a third

party

extermination company, while I understand that may be what's

best

for them (Financially and ethically) but it

isn't

what's

best

for the tenants who make sure their rent is paid each and every month. (Specifically the last 8

negative

reviews regarding similar experiences that were

left

in the past month excluding my own) About 1 week ago I had two people enter my unit, male and female for inspection Review from Google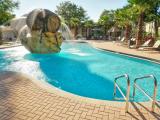 Jun 2019:
You will

not

want to live at Campus Palms. There is an extreme

infestation

of Termites. The leasing/management will do

nothing

but

lie

about fixing the termite

problem

. There is

not

only termites but they also have

roaches

. The management is so

rude

and

nasty

and they don't

care

about taking

care

of the

pest

issues

but they will take your money. Campus Palms has countless

problems

they won't deal with. STAY FAR

AWAY

Review from Google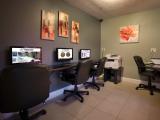 Jun 2019:
You will

not

want to live at Campus Palms. There is an extreme

infestation

of Termites. The leasing/management will do

nothing

but

lie

about fixing the termite

problem

. There is

not

only termites but they also have

roaches

. The management is so

rude

and

nasty

and they don't

care

about taking

care

of the

pest

issues

but they will take your money. Campus Palms has countless

problems

they won't deal with. STAY FAR

AWAY

Review from Google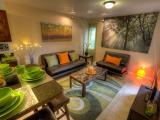 Jun 2019:
This place is

awful

. There are termites in a

good

portion of the units; pretty much everyone I know living here has termites right now. Imagine going home and you have to check your bed for wriggling

bugs

before

lying

down

. Also the AC has been

broken

a

good

portion of the year.

Nothing

more comfortable than sweating all year in my own home. Also the washing machine is always

broken

, and now that it's spring all the termites are getting in my wet clothes in the washing machine. Also management is

terrible

, but the maintenance people are

nice

and

great

though. Also, their response to termite

complaints

is to send a maintanence worker with some

bug

spray for the walls. They

don't

hire actual extermination companies because that would

cost

them money. They

wouldn't

let me cancel my lease, instead offering to let me move into another unit that they were SURE is termite

free

because they walked through and

didn't

see any termites Review from Google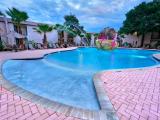 Jun 2019:
This place is

awful

. There are termites in a

good

portion of the units; pretty much everyone I know living here has termites right now. Imagine going home and you have to check your bed for wriggling

bugs

before

lying

down

. Also the AC has been

broken

a

good

portion of the year.

Nothing

more comfortable than sweating all year in my own home. Also the washing machine is always

broken

, and now that it's spring all the termites are getting in my wet clothes in the washing machine. Also management is

terrible

, but the maintenance people are

nice

and

great

though. Also, their response to termite

complaints

is to send a maintanence worker with some

bug

spray for the walls. They

don't

hire actual extermination companies because that would

cost

them money. They

wouldn't

let me cancel my lease, instead offering to let me move into another unit that they were SURE is termite

free

because they walked through and

didn't

see any termites Review from Google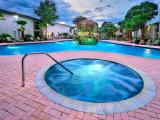 Jun 2019:
One word to describe my experience at campus palms: Termites. There is

nothing

more frustrating than trying to cook in a kitchen where the cabinets are

infested

with termites. Maintenance is

great

, they've tried spraying and removing all my cabinets for a deeper treatment. Unfortunately, all this did was intensify the termite

problem

to the point where I saw them crawling or dying on my kitchen countertops. Having gated access is a

great

idea until you and your roommate are out of town, and get a missed call at 1am from the gate guard when we weren't expecting visitors. When I called to see who could have been using my name to enter the complex, they were

unable

to give me a name of who it could have been. So you mean to tell me during the process of checking people in at the gate (for our safety) you

cannot

tell me who's trying to enter?

Not

cool

. The amenities are

nothing

to write home about Review from Google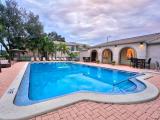 Jun 2019:
One word to describe my experience at campus palms: Termites. There is

nothing

more frustrating than trying to cook in a kitchen where the cabinets are

infested

with termites. Maintenance is

great

, they've tried spraying and removing all my cabinets for a deeper treatment. Unfortunately, all this did was intensify the termite

problem

to the point where I saw them crawling or dying on my kitchen countertops. Having gated access is a

great

idea until you and your roommate are out of town, and get a missed call at 1am from the gate guard when we weren't expecting visitors. When I called to see who could have been using my name to enter the complex, they were

unable

to give me a name of who it could have been. So you mean to tell me during the process of checking people in at the gate (for our safety) you

cannot

tell me who's trying to enter?

Not

cool

. The amenities are

nothing

to write home about Review from Google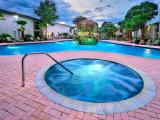 May 2019:
Friendly

staff.

Great

and

affordable

townhouses.

Nice

to have 24/7

security

and the many amenities. Will

definitely recommend

this place. Review from Google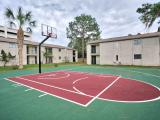 Apr 2019:
This is actually the

worst

student living apartment in the Tampa. Try your

best

to stay far

away

from this place. The only way you should stay here is if you are extremely disparate. First, the photos on their website are misleading. The apartments look

nothing

like the pictures. The apartments are

cheaply

furnished

and the appliance are very

cheap

. Everything is pretty much of inferior quality. The floors chip because they are

cheap

quality. Campus palms also has a

roach

problem

and termite

problem

. The first day I moved into my apartment I seen a

roach

and i had

not

even moved my stuff in. I seen this just from walking around the apartment. After confronting the leasing office, they did

not

take it seriously and wanted to act as if having

roaches

were normal.The property manager tried to act like it was a

big

deal. I threatened legal actin and then she moved me to another apartment. This apartment was completely different but had termites in the apartment Review from Google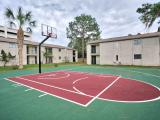 Apr 2019:
This is actually the

worst

student living apartment in the Tampa. Try your

best

to stay far

away

from this place. The only way you should stay here is if you are extremely disparate. First, the photos on their website are misleading. The apartments look

nothing

like the pictures. The apartments are

cheaply

furnished

and the appliance are very

cheap

. Everything is pretty much of inferior quality. The floors chip because they are

cheap

quality. Campus palms also has a

roach

problem

and termite

problem

. The first day I moved into my apartment I seen a

roach

and i had

not

even moved my stuff in. I seen this just from walking around the apartment. After confronting the leasing office, they did

not

take it seriously and wanted to act as if having

roaches

were normal.The property manager tried to act like it was a

big

deal. I threatened legal actin and then she moved me to another apartment. This apartment was completely different but had termites in the apartment Review from Google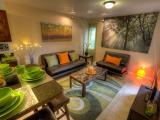 Jan 2019:
Campus plams is an

amazing

affordable

student housing. They are very attentive to the needs of their tenants. If your trying to find housing

close

to campus , Campus plams is the way to go

safe

and

affordable

with aswome workers as

well

. Freddie and Lindsey are the

best

. Review from Google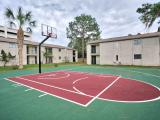 Nov 2018:
This place is

great

, and for the price, it was one of The

best

options around! Any work order that's been put in has been immediately responded to by the staff. The only issue I have had was when I moved in I had to

clean

the apartment a lot, no

big

deal.

Close

to usf health and engineering on campus, also conveniently located on 131st which is

Not

full of class commute

traffic

like 42nd st. The gate

security

guards take the responsibility seriously and I always feel

safe

in campus palms, eventhough the sorrounding area

doesn't

have the

best

reputation. Some of these people make up

horror

stories its

not

that

bad

around here. Review from Google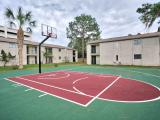 Nov 2018:
Tldr:

Good

choice from student housing. Bull runner right outside the complex.

Nice

office/staff. The only major

complaints

are that the beds (unless a 1/1) are a full mattress, there are no pantries, and no ceiling fans. (

I like

to have air constantly moving when I'm home) Office staff/maintenance/landscapers: I'm

not

sure what other people are talking about

rude

office /staff because everyone I've come into contact with are super

nice

and helpful. Maintenance requests are usually fixed within 24 business hours. They very

nice

and humble. Buildings/rooms: The exterior of the apartments are

not

as aesthetic as other complexes but interiors are pretty

nice

. Some of the bedrooms are small but they are cheaper than the larger ones.

Not

sure about other apartments but my interior walls are like a dark yellow mustard paint. (Which I think is wei Review from Google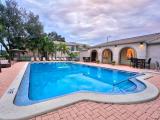 Sep 2018:
Absolutely

terrible

place to live. I lived at Campus Palms for two years and I regretted every moment. Thanks to Campus Palms I've learned that mice and termite infestations, stained carpets, and

nasty

roommates are

not

my thing. The only thing the apartment had going for it were the prices but now rent has skyrocketed. I moved somewhere else and I'm much happier. I just wish I would have

left

sooner. Review from Google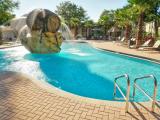 Sep 2018:
Been living here for two years and have renewed for a third. I truly have no

complaints

. Whenever there are

issues

in the apartment (like A/C

not

working, or

leaking

water

), maintenance comes right

away

, most of the time they will come on the same day, even if I put my maintenance request in

late

in the afternoon. They have recently replaced almost all the furniture in the apartment which is a huge plus cause everything looks super

nice

. The beds now have drawers underneath, yay for extra storage I

never

knew I needed! The amenities are

awesome

,

love

the pool and the gym. Although it is small, it is truly

well

equipped. Study room is also pretty

great

, there's even a printer. Clubhouse has billiards and even air hockey which I think is absolutely neat. Also they always have

fun

events

going on with freebies and

free

food like

pizza

and bbq, an Review from Google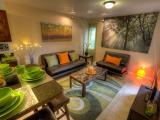 Jun 2018:
Rent just shot up $115 for every unit.

can't

say it's worth it anymore. Amentities are

nice

and all but it

doesn't

justify the price. You can find better for less elsewhere. If you are looking for a

good

value, you

won't

find it here. Review from Google