Additional Reviews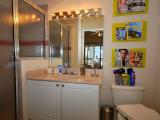 Feb 2019:
My son lives at Avalon Heights. It's just ok. After pressure is a

joke

. You can

barely

rinse shampoo out of your hair. Dishwasher is

not

properly installed. In fact, they just slid it into the space without securing it. If you open the door and slide out a loaded shelf the entire unit tips forward. You have to stand right in front to make sure the shelves

don't

just crash onto the floor. There is no silverware basket so you have to wash knives and forks by hand.

Roaches

everywhere. Stove is in

terrible

shape too.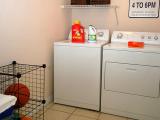 Dec 2018:
i know someone that lived there and the maintanace there

sucks

,my friend waited more then 3 months for something to be fixed and

never

got fix then when you go to them about the

problem

its always a song and dance,on top of it they even kept

charging

people for things that my friend wasnt even using they suck

bad

.you cany t even get through to corprate office to file a claim against that complex. Review from Google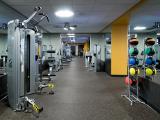 Dec 2018:
I have been living here for almost three years, and I have more

negative

things to say than

positive

ones. I guess something that bothers me the most is that they hardly ever

clean

the fitness center and

don't

provide the wet towels so we can

clean

up after the workout (because they

don't

refill them). The gym mat looks scary to even sit in it, like a homeless person has been

sleeping

on it. The staff people are

nice

(only

good

perk) most of the time. Wi-fi

doesn't

work sometimes. My ceiling has

leaked

a couple times. When I

left

for the

break

my kitchen stuff were taken

away

. And when I brought this matter to the manager, she was supposed to give me a 50$ Walmart gift card that

never

got to me... The rent

increased

even though I had already renewed before the deadline ? Also, even though I only came home to

sleep

, the utility costs

increased

. Review from Google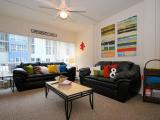 Nov 2018:
don't

go here they will

tow

your car if you park outside the gate, what seems to be visitors parking. No clear sign that says resident only! They expect residents to come to the gate Everytime to open it for visitors. It would be way more logical to have your visitors parking outside the gate like everyone else. Or at least make it clear for visitors!! Review from Google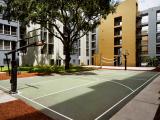 Nov 2018:
Everything

breaks

all the time

, whether it's the internet or the elevators. Also they come into your apartment and room

all the time

without asking, whether you're there or

not

most of the time will little to no

notice

. I almost forgot to mention that when they did the remodel they didnt make any sort of accommodations or any show any sort of courtesy. While cutting out drywall they generated a huge amount of

dust

that coated everything in the entire room. That means my bedsheets, my clothes, and all of my electronics. To this day I can probably find the

dust

inside my computer.Then they did absolutely

nothing

to

clean

it up. I honestly dont know how what they did was legal becuase forcing someone to live in all that

dust

hast to be some sort of heath code violation. That was the

worst

of the remodel, the other days you just had to move all o Review from Google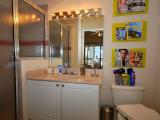 Nov 2018:
This place is

awful

, for the

love

of God do

not

live here. Also, they shut

down

your internet for a few days RIGHT BEFORE

FINALS

WEEK. They told us we would have WiFi access in their study centers. NOPE. "It's

hit

or miss", they said. Just

don't

live here. If I could go around and pay people to

not

live here I would. And as far as valuing your feedback? I hope you can hear my

loud

luaghter from here at that comment. Review from Google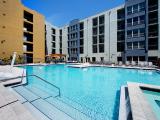 Nov 2018:
THIS PLACE IS A

JOKE

.

Worst

Place . The lies the website has! The upgrades suck, the staff can

care

less about meeting your needs. Amount of time it takes to get somthing fixed is depressing. They do

not

care

about getting anything fixed or updating things that are aged/

damaged

. The corridors

smell

like fecal.

Disaster

of a place Review from Google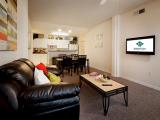 Oct 2018:
The corridors of this complex are

filthy

and look grim. Valet

trash

only makes everything

smell

like fecal matter. The

water

in the shower takes obnoxiously long to get warm. Why can't the computers in the lab

run

Chrome? There's no light in the ceiling fan. This place gets an extra star for having a balcony accompany every room and for

not

asking for buttloads of money to move in. It's possible you could do

worse

.. I'm sure there's someplace objectively $h!ttier. Oh, and fix the elevator, please. It's been over 2 months. Review from Google
Oct 2018:
AVOID

THIS PLACE AT ALL COSTS. I lived there for only 3 months and got

hit

with $60 in overages. The w

hole

time I lived there I had numerous AC

issues

and power outages with very little and half assed maintenance work, with them

leaving

lights on in the spare room (I lived in a 4 bed and only 3 People lived there) and

left

the door locked so I couldn't turn it off and had to wait days for the bookkeeper of all people to begrudgingly come to my apartment to turn the light off and sarcastically ask if I had anything else I needed to get fixed. I had window AC units plugged in for about two weeks with my AC unit still blowing hot air. My AC unit froze because it was working so hard and the lines were

clogged

. When I brought these

issues

up as factors that could have spiked my overage, the same bookkeeper told me that the window units would use Review from Google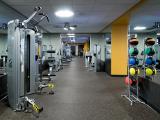 Aug 2018:
The place is

okay

.

Cracks

in the ceiling that I'm

worried

about rain getting into and some parts are kinda

dingy

but overall I'm having a

decent

experience. It

wasn't

as

nice

as I expected it to be. Review from Google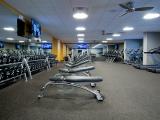 Jun 2018:
I would have got the same experience in other cheaper communities. Paying extra

doesn't

get me

good

nights

'

sleep

. Roommate matching is a

joke

. I mentioned about high sensitivity towards

noise

while registering (also personally requested at the desk about it) and they still put me in a

hell

. These undergrads invite all sorts of people at home and

party

till 6 in the morning. That's the time I usually start getting ready for my work. I literally get no

sleep

. There is just a

thin

wooden wall between my room and the living room where they all gather to

scream

and shout. I requested them many time to keep it low, but no one seems to

care

and asking this

all the time

makes no sense. Annoyed!! Review from Google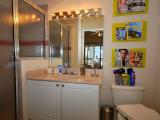 May 2018:
I honestly don't know who is giving this place more than

1 star

. I'm a guy that doesn't even

care

about much of anything, but the management here is about as

bad

as it gets. We were moved into a

roach

infested

apartment that wasn't resolved completely for about 3 months or so, the "remodel" they did is half assed,

old

appliances are still used and our dish washer doesn't work and has yet to be replaced even after 2 maintenance requests. The

water

is ALWAYS being shut off randomly and almost

never

when they email saying it's going to be. There's just always something going on and their

lack

of communication on what the

hell

is going on is what pisses us off the most. No one should live here for $700 (4bedroom) I wouldn't pay a dime over $500 for what we get here knowing what I know now. Go

down

the street or anywhere else wh Review from Google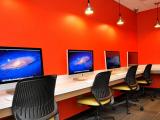 May 2018:
The absolute

WORST

nearby campus complex you can rent from. First things first, they wax you every single month with overages. I stay at my boyfriends apartment every single

night

and am only ever at avalon 30 minutes out of the day(If even) and continue getting anywhere from 10-40 dollars in overages monthly. When I went to the front desk to ask what was going on an to explain I'm literally

never

there, the only response they could come up with was "everyone gets overages". The front desk staff is anything but helpful when it comes to absolutely everything. My roommates and I had

fleas

in our apartment when we moved in and had to go to the store ourselves to buy

flea

killer because the second you would sit on the couch or in a chair, the

fleas

would

attack

your legs. Secondly, the complex moved the visitor parking from outside of the gates to Review from Google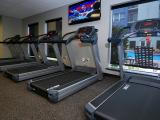 Apr 2018:
It's

close

to campus which makes it

convenient

. Even if you're in the back building, the bus

stop

is right there so you can take the bus instead of walking. The workers are

very helpful

even when you're stressed. Review from Google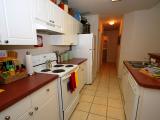 Apr 2018:
Avalon is a

great

place to live in with very

friendly

staff. There is a

security

officer at

nights

to ensure safety, work orders are completed very

quickly

and the apartments are very neat and

well

organized

. Review from Google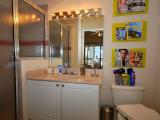 Mar 2018:
Changed

the visitor parking without

notice

. They say they sent an email but that's it. No signs outside the area. Then again, why would they? Signs would mean they get less money when college student's cars get

stolen

and held hostage for cash. They

don't

even have the

tow

signs in the right place (only at the gates) meaning every

tow

from the front is technically

illegal

. But they know we

can't

afford to

fight

it. Way to protect your tenets and their friends Avalon. Way to take advantage of college students. At least you get a little more cash right? Review from Google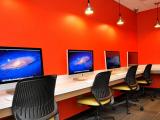 Jan 2018:
Avalon Heights Is

great

and all, but whenever you constantly have to deal with paying $20-$40 overages every month for over a year it starts to get annoying. Maintenance is alright, besides the fact that you have to wait two weeks and call every 2-3 days for anything to be done. On top of that, the

security

around the place is

ridiculously

stupid

since I had the spoiler on my car

stolen

mid-day. Over all, the apartments are really

close

, and the staff is really

friendly

. Review from Google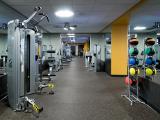 Jan 2018:
I've been at Avalon for a few months now. The model is exactly like the apartment. Which was a plus for me. Super

close

to campus and

easy

access in and out of the apartment from both streets. The electric bill is

good

if you watch on A/C and hot

water

. My unit has needed some minor maintained but the staff was

amazing

with fixing it and making us laugh as hey did. My roommate has an ESA dog and Avalon was very

well

with allowing him stay. Overall

I like

my apartment for student living, and already renewed my lease for the upcoming fall! Review from Google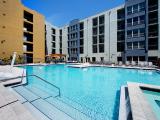 Jan 2018:
I

love

how

close

it is to campus. Definitely walking distance to class! The maintenance crew is very

nice

and they complete work orders pretty

quickly

. Pool and gym area are both very large compared to other apartment complexes. My only

complaint

is the rent being a little high for what you get. There are definitely other apartment complexes that offer nicer furniture, better insulated walls and energy

efficient

appliances for the same rate. Electricity overages are a bit of a

problem

, even if you are very careful about what you use. Other than that I am

happy

living here. Review from Google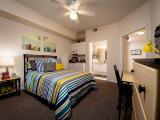 Jan 2018:
I

really like

how

close

Avalon Heights is, it's within a short walking distance, and there's a bull runner right next to the second gate. Valet

trash

is very handy and maintenece is extremely responsive and helpful. The bathrooms are

nice

and the room is of

decent

/

enjoyable

size. The apartment itself is pretty

big

as

well

as the kitchen. The gym is decently equipped and the pool is HUGE! It's a quite

beautiful

complex over all. All of the staff are very

friendly

as

well

. Review from Google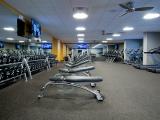 Jan 2018:
The staff here are probably the

best

reason to stay at this place. They are very reasonable and respectful. The maintenance workers are also very kind and do their jobs very

quickly

. The only

down

side about this place is the front building is very

close

to Fletcher and that road is very busy. Review from Google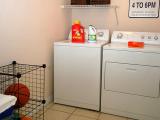 Aug 2017:
Avalon heights is one of the

best

apts on fletcher,very

close

to USF.The management is really helpful and repair works are dealt with sooner than you would expect.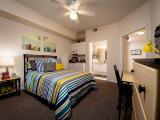 Jun 2017:
The front gates have been

broken

for about 2 months now which just contribute to the chronic

problem

of bikes being

stolen

from here. There

aren't

even

security

cameras watching the bike racks and the

security

they do have just sit in the gym for hours every

night

on their phones. I've personally already had a bike

stolen

and the only thing the front office said was to get a better lock. I honestly dont even what my $629 (about to go up even more next lease) in rent goes to. Review from 6/1/17 on Google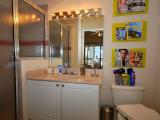 May 2017:
With the

new

renovations, avalon is really turning around! At first, management was

poor

, but lately I've seen

great

improvements!
May 2017:
Great

place

close

to campus. We had some annoying sugar

ants

, but that was mostly our

fault

as the roommates would stack up the

trash

. I feel like for student housing, this

wasn't

bad

at all. Let me be very clear, once you

stop

living in student housing communities, you will miss some of the amenities you took for granted. Pay your rent

late

? $100 + 10% for every day you're

late

.

Pest

control

problems

? Your

problem

, management MAY send someone out, but its your responsibility. Some people

complain

about the dumbest things. Review from 5/4/17 on Google