Back to Previous
Close Tab
Additional Reviews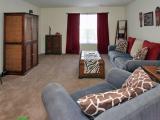 May 2019:
Moved in this past Saturday and was so excited. Unfortunately, that excitement has dwindled. I have

not

been able to take a shower in my own apartment for almost a week because the shower doesn't work. I have to go a friends place to shower and use the bathroom. Came in yesterday to my bathroom being flooded with

water

, because the maintenance man

left

the tub

leaking

water

. This all started with a non-flushing toilet (that still isn't fixed), in which it took them 2 days to attempt to come and look at. Currently, as I type this, my roommates and I have no running

water

anywhere in the apartment. The carpet is wet in my closet

due

to the leakage from the bathtub. I have yet to unpack any of my belongings, because I don't want anything to be

damaged

from the

water

leakage. Maintenance came today, while I was out and

left

their tools in the bathroom and still

nothing

is fixed. Four days ago, I paid to move into a place that I

cannot

fully

enjoy

-because they neglected to check for plumbing

issues

before moving me in Review from Google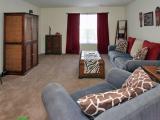 Apr 2019:
I've lived here for a few years and it used to be an ok place to live however, now it is

terrible

. I don't know what's

worse

between the

shootings

, my apartment being

broke

into, the sexual harassment, no

security

or my car being

hit

in the parking lot. The office staff is

rude

and does

not

care

to be helpful. There is also a company that goes around and boots peoples cars and demands money for the boot to be taken off. I thought my apartment being

broken

into was the last straw but today was when I came back to the apartment complex to find that my car had been

hit

and who ever

hit

it just

left

. There is also no front gate(that has been promised to be fixed for months now). So if you live here you will be paying for a gated community that is in fact the opposite of gated. There are always random people who do

not

live in the complex, racing their cars,

smoking

weed and playing

loud

music

late

at

night

Review from Google
Mar 2019:
Overall apartment itself is

nice

! I

haven't

had any major

problems

with maintenance,

bugs

or anything like that. I have been living here for a little over a year and management has

changed

multiple times since I been here. When i first arrived management and staff was

horrible

and

rude

and did

not

care

what went on in this complex.

New

management is better but I get random

charges

to my account that I

didn't

know about and if you do

not

pay them in a timely manner get

charged

late

fees

. I do

not

understand how I am suppose to pay something that I had

no idea

about. The parking lot in the summer time is usually full of people standing around staring at you as you get in and out of your car, its really uncomfortable especially for a female coming home alone. And management randomly boots peoples cars for no reason. Do

not

ever park over here if you

aren't

a resident with a parking pass because they find

petty

reasons to boot peoples cars Review from Google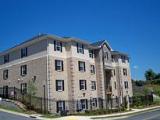 Aug 2018:
just moved in, my apartment is

dirty

it's like they

didn't

even

care

to

clean

it although they were giving 11 days to do so. the internet is

not

the

best

(9 mgb) in it's

best

shape. I've send them messages thro their portal but no one seems to

care

enough to answer.

one star

for now. Review from Google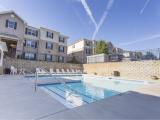 Jun 2018:
Over the course time,

I like

living here. Some changes can be made but overall it is a

great

place to live. The Property Manager is helping me with my rent which is a

BIG

relief. To have a

good

living experience, its all about communication. Review from Google
Jun 2018:
When Student Quarters came and took over Fulton Place Apartments, the management became

awful

and it has only gotten

worse

. I have lived with Student Quarters for two years now and I

cannot

wait to move out. They do

not

care

about their tenants - they only

care

about the money. There have been many safety concerns addressed and they do

not

address them properly. I don't feel

safe

on this property anymore. They also hire the rudest "company" to boot

illegal

cars. I had a friend's car who was literally there for 5 minutes and they were booted. The "company" was

rude

and both of the employees were high on the job.

Great

job Student Quarters! Oh and forget about the "amenities". The gym is small and

outdated

and the pool is rarely open and rarely

clean

. For as much money as we pay it's

not

worth it.

Run

as far

away

as you can. Review from Google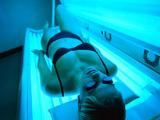 Jun 2018:
All of the

good

reviews about student quarters just are

not

accurate or

haven't

spent enough time around them. They

don't

care

about any of their tenants or their families. They

disrespect

you and provide no amenities. Every

night

even though they have more than 100 parking spaces available they constantly boot peoples cars, even if they are in the "guest" lot. I had a guest just drop by for 10 minutes and before they

left

they ran out to boot their car. They

care

nothing

about the feelings of their tenants or their

disrespectful

actions towards us. Review from Google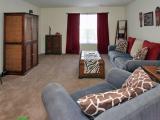 Jun 2018:
The office was told for weeks about

dangerous

activities and unruly visitors hanging out in the parking lot without a resident present. I was told over the phone "this wasn't the offices

problem

and to call the

police

". Then a

shooting

happens and girls are

harassed

all the way to their door steps by unprovoked guys. I've lived here for four years and the management has

never

been

worse

. Review from Google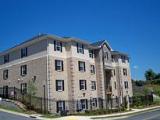 Jun 2018:
Too many ratchet people live over here distrubing the peace. Leasing office dont do anything about it. Its

ridiculous

. Review from Google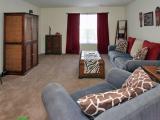 Jun 2018:
We called multiple times the week prior to our daughter's move in date, set up insurance, completed approval process. We were told the

furnished

unit would be ready for her and we could sign papers and make a payment when we arrived. My husband, daughter, and I arrived from Atlanta, Ga at 10 a.m. Upon arrival we waited for over 1 hour for someone to assist us. We asked if we could see the unit while waiting and were given keys, the

wrong

keys! We received the right keys and then went to the unit to find it

filthy

and unfurnished! We returned and reported the condition of the unit and Nicole went into the office with Brent (property mgr). A few minutes later she comes out and ask another girl to come in the office and they

close

the door again. For the 3rd time we were

left

with no communication standing in the office uncertain of next st Review from Google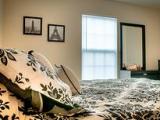 May 2018:
I wouldn't advise anyone to stay here. The

new

management is your

worst

nightmare

. Biggest

mistake

ever. Review from Google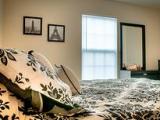 Apr 2018:
I've lived here for the better part of 2 years now, and it's really a

pleasant

place to live. The staff is really

friendly

, and the apartments are generally pretty

clean

and very

affordable

! :) Review from Google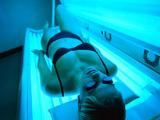 Apr 2018:
Been here for two years! Maintenance is

quick

and effective! Management will hear your thoughts and

complaints

. Highly recommend! Review from Google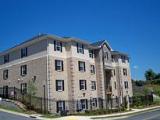 Mar 2018:
I was excited to move into Student Quarters before

new

management took over after that it has literally been the

worst

apartment experience of my life. They also managed to

lose

5 months worth of rent money I gave them. There are

worse

options that are still better than living here. Also Darrell was here when things were

great

, do

not

be deceived HE IS NO LONGER HERE. Review from Google
Mar 2018:
When I first moved here in 2015 this was a

great

place to stay, but now I

cannot

say the same. When I first moved here there were no overages, the wifi was

great

, and the maintenance

issues

were handled in 1-2 days. This has all drastically

changed

. I will be glad when I move out in July. Review from Google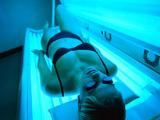 Feb 2018:
I am relieved that I am moving out in a few months once I graduate. When I first moved in (in 2015) under the

old

management there were no electrical overages and they had

great

roommate matching. Under the

new

management it seems they let anyone live here just for $$$. Also, the internet service is

horrible

. We

haven't

been able to get it fixed and the management does

not

care

. I have tried to get my toilet fixed for over a year since it

runs

, and that was

never

looked at even when I did put request in. I do

not

recommend staying here whatsoever! Review from Google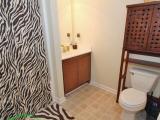 Jan 2018:
I've lived here for two years and it's been the

worst

experience. The property manager and office staff are all incredibly

rude

and put in minimal effort when helping you with an issue. They took

away

24-hour maintenance and refuse to

help

you at all if you need emergency maintenance at

night

or on the weekends. The apartments are sub-par and small for such a

ridiculous

price. I pay $635 a month and my room and bathroom are so small, I couldn't fit all of my furniture and had to get rid of some. They also find all kinds of reasons to

charge

you extra

fees

!!! There's also very

limited

parking. Review from Google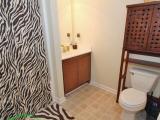 Aug 2017:
If you are looking for

great

student housing there are many

wonderful

places up and

down

spring garden st but Student Quarters is

NOT

the place for you.I had a question for the building manager, Brent and he was extremely

rude

and

unhelpful

. Brent acted as if my inquiries were a bother or nuisance to him. The staff at student quarters will try there hardest to get you into a lease but once you're in all

issues

and inquiries will be met with either silence or attitude!!!! Review from Google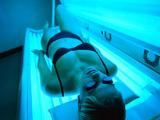 Apr 2017:
Darrell Harden was extremely helpful! The tour was

very helpful

and thorough. I'm exuberant about possibly moving here!

Great

rooms &

great

prices! Review from Google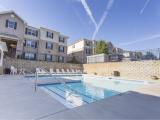 Apr 2017:
Dominique is the

best

! She was

very helpful

with helping me find the

perfect

apartment to fit my needs. I came in with

no clue

where to stay in Greensboro and on that day she gave me a tour and explained the mission and core values of Student Quarters. Before

leaving

, I signed my lease. Review from Google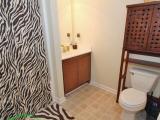 Apr 2017:
They take a little while to respond to some

problems

but if you go to the main assistant manager, he is

very helpful

. The rent is pretty

cheap

, and even though it may be small they fix there

problems

after a

decent

amount of time if you tell the right people. Its a

great

location and there's a HEAT bus

stop

right outside.
Feb 2017:
I absolutely

love

the staff here. They are

amazing

. All of my maintenance requests are always fulfilled shortly after putting them in. The staff in the office are beyond

friendly

. They always do their

best

to respond to any questions or concerns you may have.

Awesome

!

Not

to mention, Darrell, Brent, & Josh are the

best

! Always there to

help

. Review from Google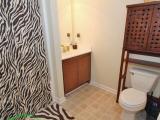 Jan 2017:
DO

NOT

LIVE HERE!!!! You better be desperate before you live here. Management

sucks

. Front office staff is

terrible

. They will make

fun

of you if you have an issue. Had an issue with the roommate

smoking

weed in the apartment and her boyfriend living there with her! Management

didn't

do a thing for me. They let things go until I emailed corporate. Now they are pretty much still taking her side even though she is violating her lease. The maintenance guys are so

nice

and

friendly

they actually want to

help

me. But other than that the place

sucks

thanks to management and staff! They cant keep a property manager if that tells you anything. They like to magically come up with

fees

you owe and

lose

leases.

Trash

overflowed

for like 2 weeks and they

blamed

it on the

trash

company when it was them. DO

NOT

LIVE HERE!!

RUN

!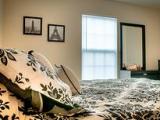 Nov 2016:
RUN

FAR FAR WAY!!! The customer service here is deplorable. I have yet to receive a parking pass or move-in form to record the

damages

in the apartment so that I will

not

be

charged

for them when I move out, despite having had asked for them multiple times. They will be

nice

and very accommodating when you first sign the lease and move in, but as soon as you ask for anything they do

not

return your calls or have any sense of urgency. They are

rude

an unapologetic of their mistakes. The place is

dirty

and there are

roaches

, they

didn't

even

clean

the shower before I moved in, there were pubic hairs all over it. Review from 11/25/16 on Google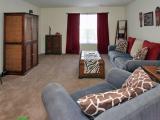 Nov 2016:
wouldn't

recommend it.