Additional Reviews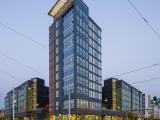 Jan 2019:
I feel proud to call WaHu home! Staff and community members always greet me with a smile, which creates an ambiance that's rare in a neighborhood of this size. The apartments are definitely

affordable

in this market, and being

across

the street from the light rail is truly a game changer when it comes to saving on transportation. I

would recommend

WaHu to anyone looking for a functional place to live

close

to downtown and UMN campus! Review from Google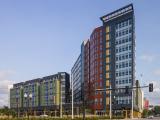 Dec 2018:
It is just one of the

best

apartments you could possibly find out there. Staffs are

very helpful

and

friendly

. By the way, go talk to Noah, he is

great

👍. It is very

close

to light rail station which makes our way to campus

EASY

! Review from Google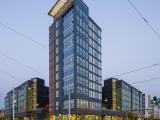 Dec 2018:
Definitely wouldn't recommend living here. You don't get nearly what you pay for. Also they bribe residents to get

good

reviews. The staff are a mix of very

nice

or very

rude

so it's hard to pin point. The WiFi

never

works

well

enough despite constant emails of it "getting upgraded", if something

breaks

(which it will) don't expect it to be fixed unless you physically go downstairs during business hours and force them to fix it, there's an excessive amount of homeless people who wander the building, people will keep you up with

noise

until 4am, and our floor always reeks of weed. This could be a

nice

place to live if they tried even a little bit unfortunately they don't. They shouldn't be

charging

more than $500 a month for this quality of living. Review from Google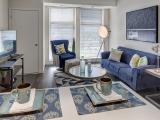 Nov 2018:
I've lived at Wahu for a few months and so far I've had a

great

experience! The utility

cost

however is unpredictable and higher than what management mentioned while signing up. Other than that, I've got only

good

things to say so far. Review from Google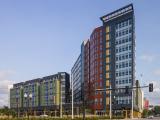 Sep 2018:
I've

never

lived at WaHu but I've had friends that lived there. Every time I went to visit, I wish I lived there! When you first walk in through the main doors, they have an

awesome

coffee

machine that make you virtually anything!

Not

only does it actually taste

good

, it's

free

! Inside the leasing office they also sometimes have

free

treats from Blaze and all the staff is sooo

friendly

! They're really approachable and seem genuinely

happy

to be there to

help

you out! Walking up to the second floor, they have a map with pins of where everyone is from which I think adds a really

nice

sense of community and home in such a large apartment building. They also have really

nice

amenities on the second floor that are always

well

kept and

clean

. Overall one of the

best

apartment buildings in Stadium Village in my opinion! Review from Google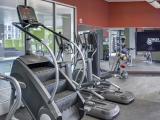 Sep 2018:
I

love

living at this community! It is in a

great

location and the apartments are very

nice

. The staff is

friendly

and extremely helpful whenever I need anything. Review from Google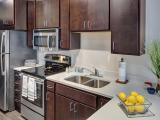 Sep 2018:
I

love

living here! The staff is always so helpful, the amenities are

amazing

and I just really

love

the environment. Maintenance has always been

very helpful

and timely completing my maintenance requests. I will absolutely be renewing my lease for next year! Review from Google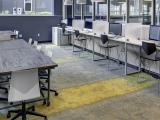 Sep 2018:
Amazing

property and staff. Everyone is so

friendly

and helpful. The amenities and the apartment homes are so

beautiful

. The finishes inside the apartments are to die for. I

can't

say enough. If I could live here

forever

, I would! Review from Google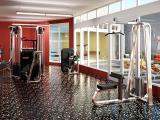 Aug 2018:
I have

enjoyed

living here. The facilities are

nice

, and the rooms are

clean

.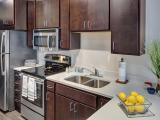 Jun 2018:
Arthur was so helpful and funny! He definitely made my decision easier when it came

down

to choosing an apartment. His customer service was sublime! I'll definitely be signing my lease soon! Review from Google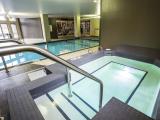 Jun 2018:
Decent

amenities, but it's

expensive

. The management is

not

as

bad

as some people claim, some of them are very

cool

. But there are

steep

fines

and

weird

rules. You can have a

good

time here if you have deep pockets. Review from Google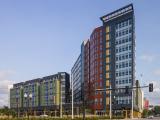 May 2018:
Beware

of the "

good

" reviews. Students were told they would receive gift. Where to begin... the management staff is

rude

and racist. They will fine you for miscommunications, which gets very

expensive

for a college student making ends meet. $250... $350 at a time. The pictures look

amazing

online, but in reality the room is dark and small.

Nothing

like the

big

windows they advertise. They

charge

double what they should. Pool is

dirty

and the printer

never

is stocked which causes stress when working on a college deadline! I will

not

renew my lease. Review from Google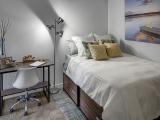 Mar 2018:
This apartment has everything you need. One of the most luxurious apartments with

awesome

staff. I

really like

staying here! Review from Google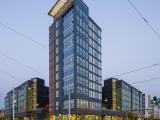 Mar 2018:
Wahu has been a nicer experience than I expected. A lot of the reviews on here are completely absurd and written by people that want a Hollywood mansion for $10 a month. It's

nice

, has everything that I need, and the front desk people are super helpful when you're respectful to them(what a concept!). Review from Google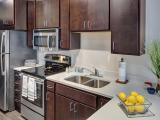 Mar 2018:
This place is

great

!

Beautiful

building,

cool

amenities, and so

close

to everything. The staff is very

nice

, hard working, and

always willing

to listen to whatever concerns you have. Thanks, WaHu, for a

wonderful

experience. Review from Google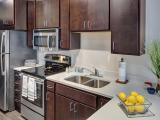 Feb 2018:
Great

student living in an ideal location. The staff is always

pleasant

and

courteous

and the facilities are

well

maintained.

Fun

community atmosphere as

well

. Review from Google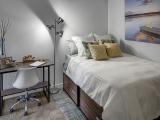 Feb 2018:
If you're just scrolling through and want a short version:

not

over-the-top

great

, but as

good

as can be expected. If you want more detail: I've been living at WaHu for about 5 months, and I have had mostly

good

experiences. The

cons

you see in some of the reviews

aren't

always result of

poor

management. For example, the printer is often out of

paper

, but that makes sense as I'm sure people come in with long term papers and theses and take advantage of the

free

printing (a rare commodity on campus). The only true

concern

I've had was a

break

-in I heard about from campus

police

at the beginning of the school year that management

never

notified residents of. I think it's important, if there is a

break

-in in the community, that all residents are informed. However, I have

never

had any

problems

myself living here. The management is always

nice

, a Review from Google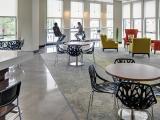 Jan 2018:
Alright, where should I start. I lived in WAHU for a year. I had many

problems

with this apartment. Their price is

ridiculously

high compare to other apartments. The swimming pool is

nice

but they do

not

change

the

water

frequently which is

nasty

. The copy machine often

run

out of ink or have other

issues

. Net work

sucks

, hidden

fees

and

rude

and racist managers. However, the reason why I decide to move out of there is the

security

sucks

! I had a

drunk

dude trying to get inside of my unit at 2 am in the morning. We called

police

and they got

stuck

outside of the apartment because NO ONE was in the front desk to open the door for them!!!!!! Where was the

security

guy?! I talked to the manager, he told me that they

don't

have enough

security

guards in the building. Do I need to hear that from you? Then hire more! Btw, he did

not

apologize at Review from Google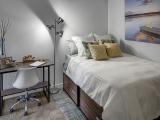 Jan 2018:
At first i thought this apartment was

nice

. I am having a 1b1b and everything looks

good

. But i m getting super

mad

when i found out a random wahu stuff just enter my room without letting me informed. And this happens twice in a week. I am going to office to ask them why and i am going to cancel my next year lease no matter what.

Garbage

stuff Review from Google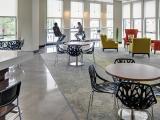 Dec 2017:
I was really

worried

about how my experience would be after seeing all the other reviews but I actually

really like

this apartment! I initially

didn't

have high hopes, and just leased here because it had the most

convenient

location. I

don't

know why everyone is bashing the management because they are so kind! My maintenance requests are

quickly

resolved, mail has

never

been

lost

, and when it came to whatever

problems

I had, they tried their

best

to resolve it! The interior decoration was refreshing and really stylish, and I felt that the apartment was always

clean

wherever I went! Loved how the kitchen looked I

LOVE

how cozy it feels. Pool is a

big

plus too! I

can't

speak for other reviews, but my personal experience here so far is

great

! Review from Google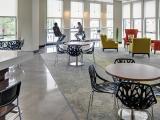 Nov 2017:
Check the picture, The apartment my friend get has no window, just two 5 inch high notch on the top of the wall. Behind that wall, is the living room and the kitchen. The

smell

make us

sick

. We talked to WAHU and they offered to lower the price from 810$ to 790$ a month. (That is a defiant, aggressive and response with the no willingness to solve the

problem

and). If you want to live there, make sure u read all 50 page rules and negotiate, adding supplementary terms. Otherwise,

NEVER

,

NEVER

,

NEVER

live here Review from Google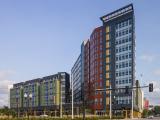 Sep 2017:
I have had

nothing

but

good

experiences since moving into Wahu. It is obvious how much work goes on behind the scenes to make living here a

positive

experience. Every experience I have had with the staff and management team has been an extremely

positive

one. When my roommates and I first came into our unit, it was

left

rather

dirty

from the previous tenants. On the same day, move-in day, Kelli from the leasing office was in our apartment to take a look it and made notes about what needed to be

changed

. We were given a brand-

new

couch and a cleaning team came in two days later to

help

us out. Review from 9/23/17 on Google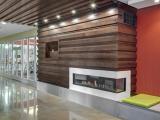 Sep 2017:
NEVER

EVER MOVE INTO THIS APARTMENT COMPLEX. This entire company is a

scam

. I signed a lease for a four bed four bath paying $830 a month and the room they gave we was

barely

liveable. It was the smallest room in the apartment even though we are paying the same rate, I might be paying more. This corporation has no

care

for the students living in their complex and will shortchange you in every way that they can. Their practices are borderline

illegal

, they

don't

show you your room before signing the lease or giving you the key. Then they refuse to do anything to

help

because you signed and "checked in". Try your hardest to

not

live here if possible. Review from 9/8/17 on Google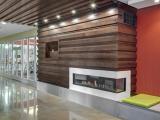 Aug 2017:
I think this place gets a

bad

rep that is pretty undeserved. I've lived here for a year now and did resign for the next year. I'll just make a

pros

and

cons

list:

pros

: -apartment is really

nice

,

love

having my own space -I have had no

issues

with management, I have received all my mail/packages and any time I have had an issue and gone

down

to the leasing office someone has been there to answer/resolve it -it is built kinda

cheaply

in some areas (that's a

con

) but the handful of maintenance requests I have had have been answered promptly and fully. Review from 8/21/17 on Google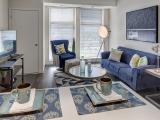 Aug 2017:
This Apartments have its

pros

and

cons

Pros

- the staff is pretty

good

and

care

about your consider and compliance. - it's

close

to almost anything you need . - it provide you with anything you need for a STUDENT

not

a working person. - They have

event

almost every week during the school year .

Cons

- most of who live in the apartment

don't

care

about other people aside form them self. - It can get really

dirty

during the weekend. However, the staff do all that they can to

clean

the place which shows that they

care

about the resident. Review from 8/12/17 on Google